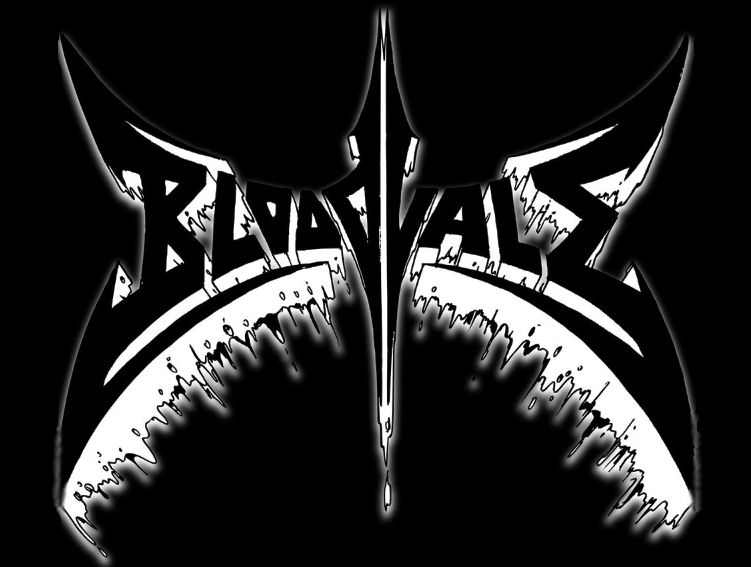 !!!TECHNICAL DEATH THRASH METAL FROM GERMANY!!!
Welcome to the FILTHY DOGS OF METAL Webzine.
Tell us a few things about BLOODVALE (Members, Starting Year etc).
There have been a lot of shifts between the starting of Bloodvale in 2010 by founder of the Band, MP, and the recording of the first demotape "Battle for Metal" in 2015.This was largely due to many members leaving and entering the band.MP founded the Band in the same year that he started to play the guitar, so it took a while to get to the first demo tape.Over the course of writing the first album "Lobotomy", band members continued to change but in 2018, MP found a reliable counterpart in bassist Henning when they met at the University of Osnabrόck during their music studies. MP and Henning are mainly responsible for songwriting for Bloodvale - both being multiinstrumentalists, it is much easier for them to produce first impressions of new song ideas as a whole. At the moment the majority of Bloodvale's activities take place in Osnabrόck, as most of the members live here now. Together with present drummer Moses and 2nd guitarist Eugen, we are looking forward to becoming even better musicians on the next record.

In 2020 you have released your album ''Lobotomy''. What was the Feedback from your audience as well as from the Press?
Up to this point in time, due to Corona, we haven't been able to perform the whole album live yet, which is why we haven't made all too much profit so far.We sold about 100 albums to our closest core of fans. Recently we encountered two reviews of the album, of which we are very proud,especially in these times. We started to gain a bit more attention over the last couple of days, thanks to a YouTuber who provided us with the opportunity to publish our album on his channel, "New Wave of Old School Thrash Metal" where it recieved 6600 views within six Days, which makes us really proud. So promotion is a difficult thing for a small band and even more so in times of corona.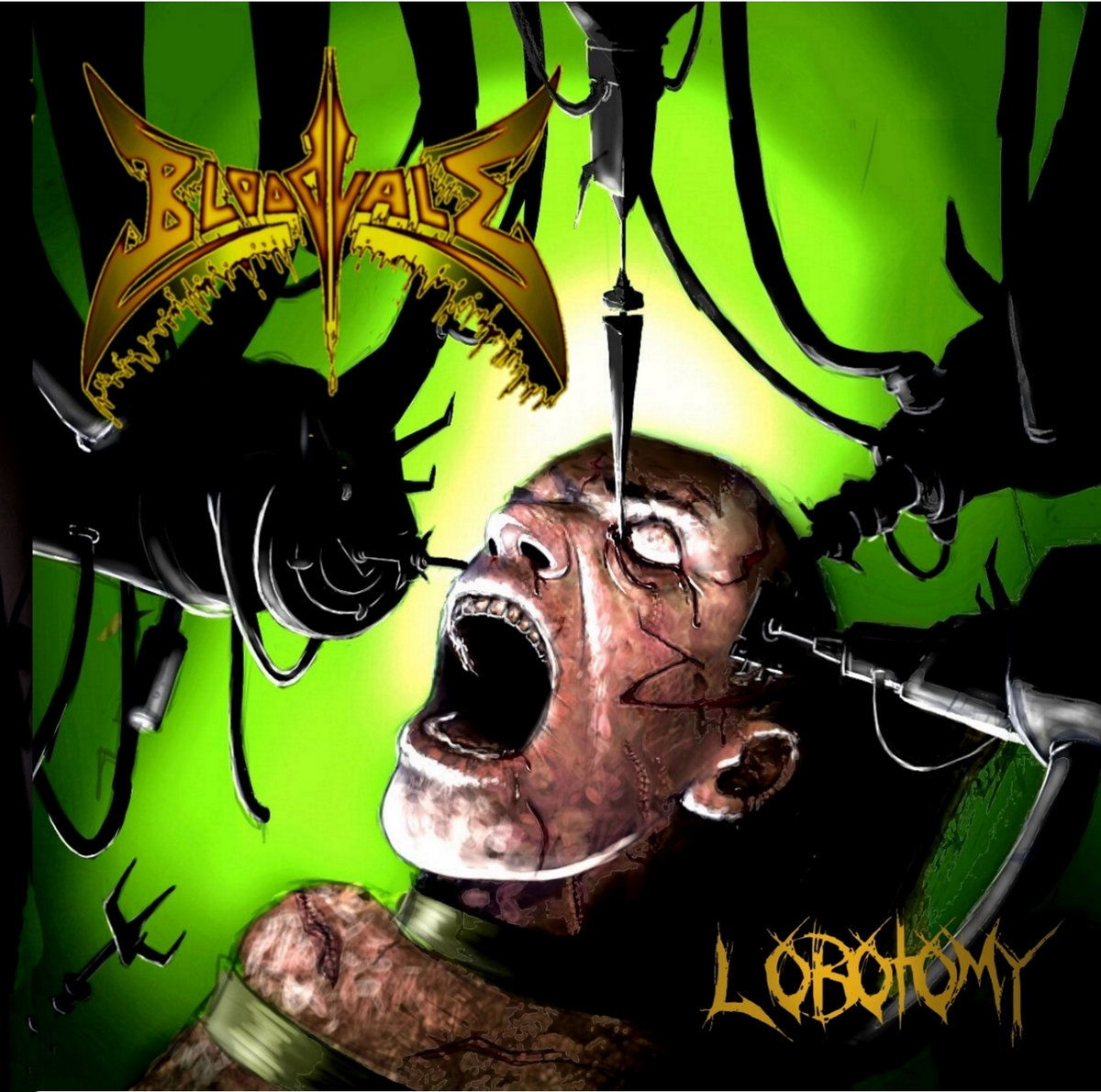 Label or DIY and why?
We created the album in a "do it yourself"-kind of manner. We contacted some labels and some of them were in fact interested, but for the most part, the answers we received were all alike: "We don't sign new bands while Corona continues to destroy all concert possibilities." Many didn't respond at all. But to undergo the whole process on our own, was an experience we really enjoyed. We think that every musician should try this at least one time in his career - it gives you a good grasp of how the whole process works. It was really interesting.
Do you prefer Vinyl, Tape, CD or Digital Format and why is that?
Every format has its advantages. Personally, MP is very much into collecting tapes, Henning is into CDs and both of them are into vinyl. The digital format is very useful for spreading your music to many people and countries, especially when your band is still pretty much unknown to the general public, but it is missing the physical aspect of CDs, tapes or vinyls. When it comes to CDs, for example, you have one big, coherent piece of music and that does not get cut into pieces - instead, all the songs are stitched together to one continuous listening experience, accompanied by visual components that, in the end, are essentialized through the artwork. A holistic, continuous listening experience like that enables you, the listener, to get a better understanding of what the band is trying to tell you in a larger context which, in our opinion, improves the listening experience. By that, it can become a kind of a ritual experience.
Your music style is Thrash Metal. Which are your main influences (Favourite Artists / Bands etc.)
We define our music as "Technical Death Thrash" or short TDT. It uses elements of Death metal and adds to them a strong base of Thrash and, like the cherry on top, we put some technical and progressive elements onto it, too. Among our biggest influences, we count big thrashers like Exodus, Slayer, Annihilator and Metallica, but in addition to that, we have been influenced a lot by more technical and progressive bands as well, such as Tool, Vektor, Death and Meshuggah and, for the more groovier sounds, also bands like Hatebreed.
Which things, do you think, a Band should sacrifice in order to succeed?
Have you ever sacrificed anything in your life for a better future of your Band?
Members who do NOT practice! And therefore sometimes friendships too.
Much money for equipment, pressing of CDs, artwork and instruments. And, last but not least, TIME, because if your music is supposed to get good, you will need to invest much time for writing and developing.

Describe your ideal live show as a performance Band. Have you already experienced that?
The number of people in the audience is not important. What makes the show great are people who really want to hear your music! To play your songs without any mistakes, so that the fans get the best possible result. The wave of adrenaline that hits you during a good show. When people start to mosh during an acoustic part or a slow section because they can't wait for it.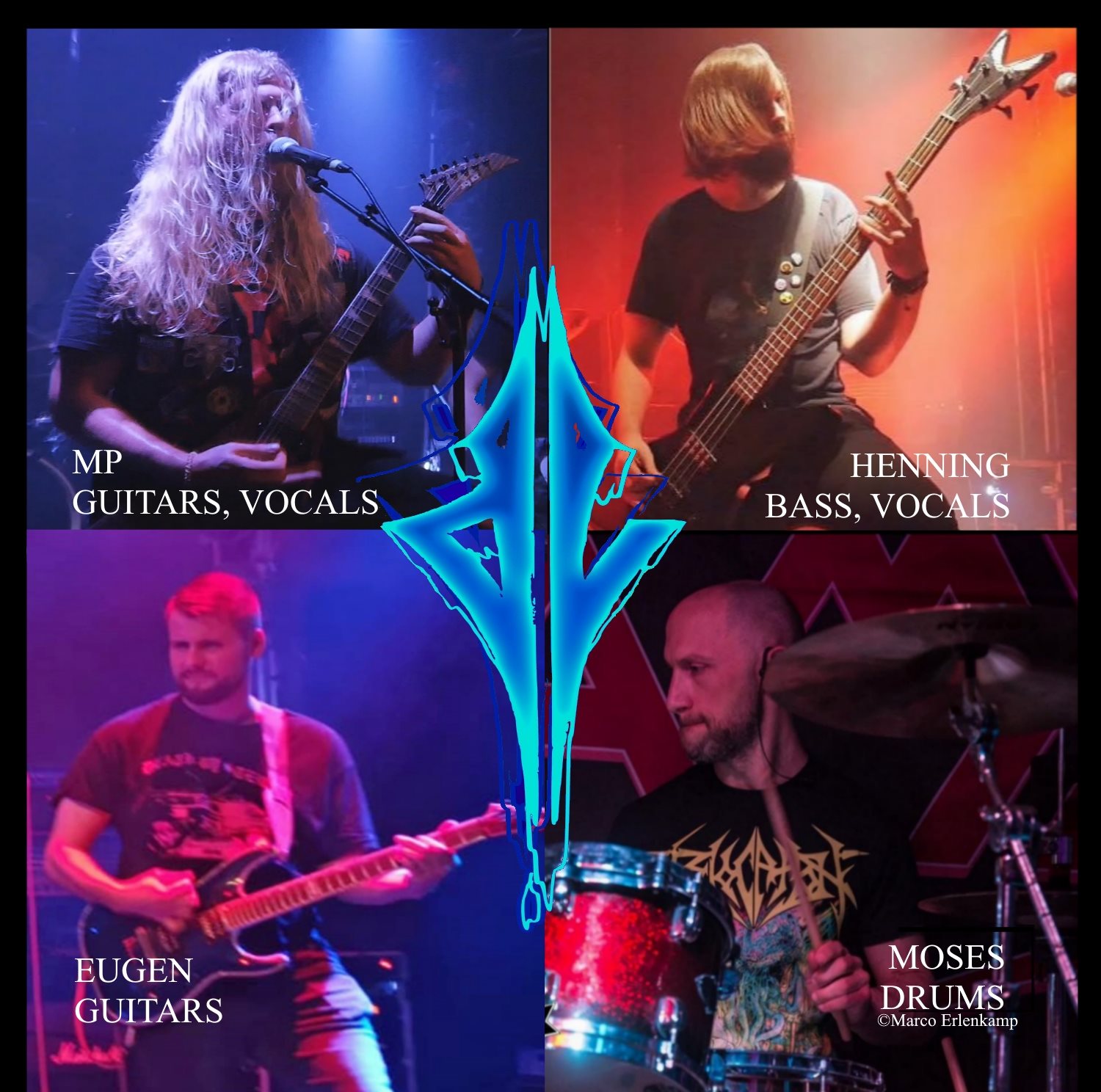 Which attributes, do you think, that a new Thrash Metal Band should have in order to gain identity and be unique?
This is what we ask us every day.You should not be afraid to find inspiration in older bands (who were great at their times).Blend their ideas with your own, but do it "your own Way".To put it simply: make sure that quality trumps quantity and that you don't lose the genre's roots, but that you mix your personal ideas into it.
Do you believe that Bandcamp and other Digital Platforms help the new Thrash Metal Bands? Which, do you think, is the ideal way for a Band to promote its work?
Again, this is something that we ask ourselves on a daily basis. Of course Bandcamp helps small bands, but selling digital versions via Bandcamp can be quite problematic. The percentage that Bandcamp takes off of your digital sales is sometimes very high. Don't get me wrong, this is not about earning luxurious amounts of money, but it would be nice to at least be able to pay for the next pressing of CDs. I don't think there is a "best way" to promote your music. You should simply use every way to get a chance.
Tell us a few things about the New Underground Metal Scene in Germany (Bands, Fanzines, Webzines, Metal Clubs etc.)
The people (who normally don't even know you) really love you and that's great, but it depends on the place you are playing at. As has always been the case, the "Ruhrgebiet", which gave birth to the German Big4 as well, is still a big opportunity for Thrash and Death bands. If you get big there, you get big in Germany.
Do you know anything about the Hellenic Metal Scene?
Of course we know the great bands, such as Rotting Christ and Suicidal Angels.But we don't really care about where bands come from, we are more interested in what they sound like. Metal is not about nations, it's about the music, the feeling and the people/family.
What are your future plans?
To get finally back to playing fucking concerts!!!To reach for the big stages to introduce even more people to our music.To record and write more music, because that's what it's all about.
Thank you very much for your time & Keep up the good work! The closure is yours.
Life for little Bands is hard, so go out, experience them and support them (if you like them). Because only the fans can help small bands grow. Oh and we are very concerned about the new stuff from Ultra Violence! WTF happened to that epic thrash band???
By Steve the Filthy Dog.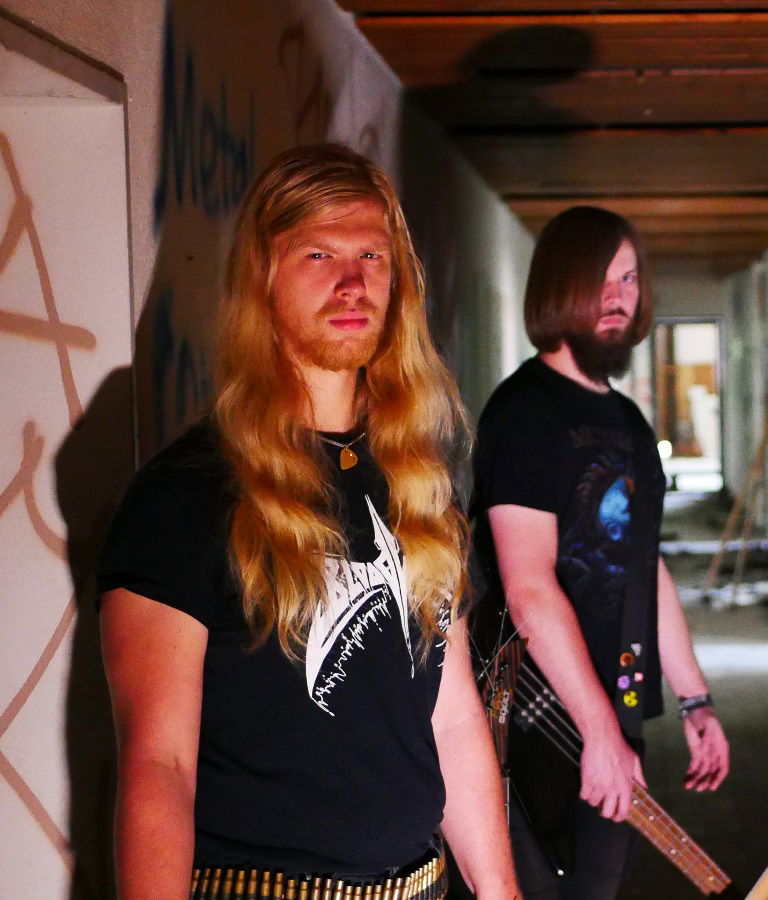 BLOODVALE CONTACT:
https://www.facebook.com/BloodValeThrash/
https://bloodvale.bandcamp.com/releases
https://www.instagram.com/bloodvale_thrash/