!!!GERMAN HEAVY METAL!!!
We had a conversation with Mario (Guitar). Enjoy!
Welcome to the FILTHY DOGS OF METAL Webzine.
1. Tell us a few things about AVIAN (Members, Starting Year etc).

Armin (vocals) and I (Mario, guitars) started AVIAN in the year 2000 together with a bassist and a drummer.
We recorded a demo (Welcome to the Other Side) in 2002 and regularly played some gigs, but in 2003 we disbanded because there were different opinions in the band about our musical direction and after our bass player left, we couldn't find anyone to step in, so we called it quits.
Fast forward to 2017 when I wanted to start a new band together with some new people, I asked Armin whether we could use some old AVIAN songs.
He agreed and since we still had no singer, he even joined the band again and so this was the resurrection of AVIAN. With the new lineup we recorded our EP "Avian" that was released in October 2019.

Our new lineup is:
Armin Pohl - Vocals
Christian Langhorst - Guitars
Mario Düssel - Guitars
Michael Sauter - Bass
Christian Kaiser - Drums

2. You have recently released your new EP ''Avian''. What is the Feedback from your audience as well as from the Press?
Since it is available only since a short time ago there are not many reviews yet, but they all were positive.
We got a great 8.5/10 on Powermetal.de! For our song "Interstellar" we made a lyrics video a few weeks ago and people are already singing along to it at our concerts!

3. Label or DIY and why?
This time we did almost all by ourselves, we just had some help for the mix and Patrick Letsch did the cover and the layout. We didn't apply to a label so that we had all the time and control we wanted to do the CD.
On the other hand this was a double-edged sword because when there is no deadline there is also the danger that you just take too long on all the tasks, haha.
Our initial plan was to release it in spring, but now it was in autumn.
But if there would be an offer by a good label we would definitely consider it.

4. Do you prefer Vinyl, Tape, CD or Digital Format and why is that?
CDs are my favourite. I want to have a cover and a booklet with the music. I also like vinyl because of it's haptic and noblesse.
Digital can be handy in the car or in the office, so I also use that, but I always buy CDs or Vinyl, not downloads. I'm not fond of tapes, I grew up in a time when they were a necessary evil and not just a retro trend.

5. Your music style is Heavy Metal. Which are your main influences (Favourite Artists / Bands etc.)
Among my favourite bands are Iron Maiden, Judas Priest, Manilla Road, Metallica, Bathory, Cirith Ungol, Manowar, Testament, Iced Earth, Black Sabbath...
Some of those definitely had influence on our songs. Everybody in the band loves Iron Maiden and Judas Priest. I also like Black Metal a lot, but that has rather no influence on AVIAN.

6. Which things, do you think, a Band should sacrifice in order to succeed?
Have you ever sacrificed anything in your life for a better future of your Band?
Since we all have finished school or studies for a long time we don't need to sacrifice our careers or something like that.
We don't expect to do music for a living anyway, so we just can do whatever we want musically, we don't need to compromise.
Of course time is a factor, when you are away with the band, you can't be with your family or loved ones at the same time, so that is something you need to reconcile.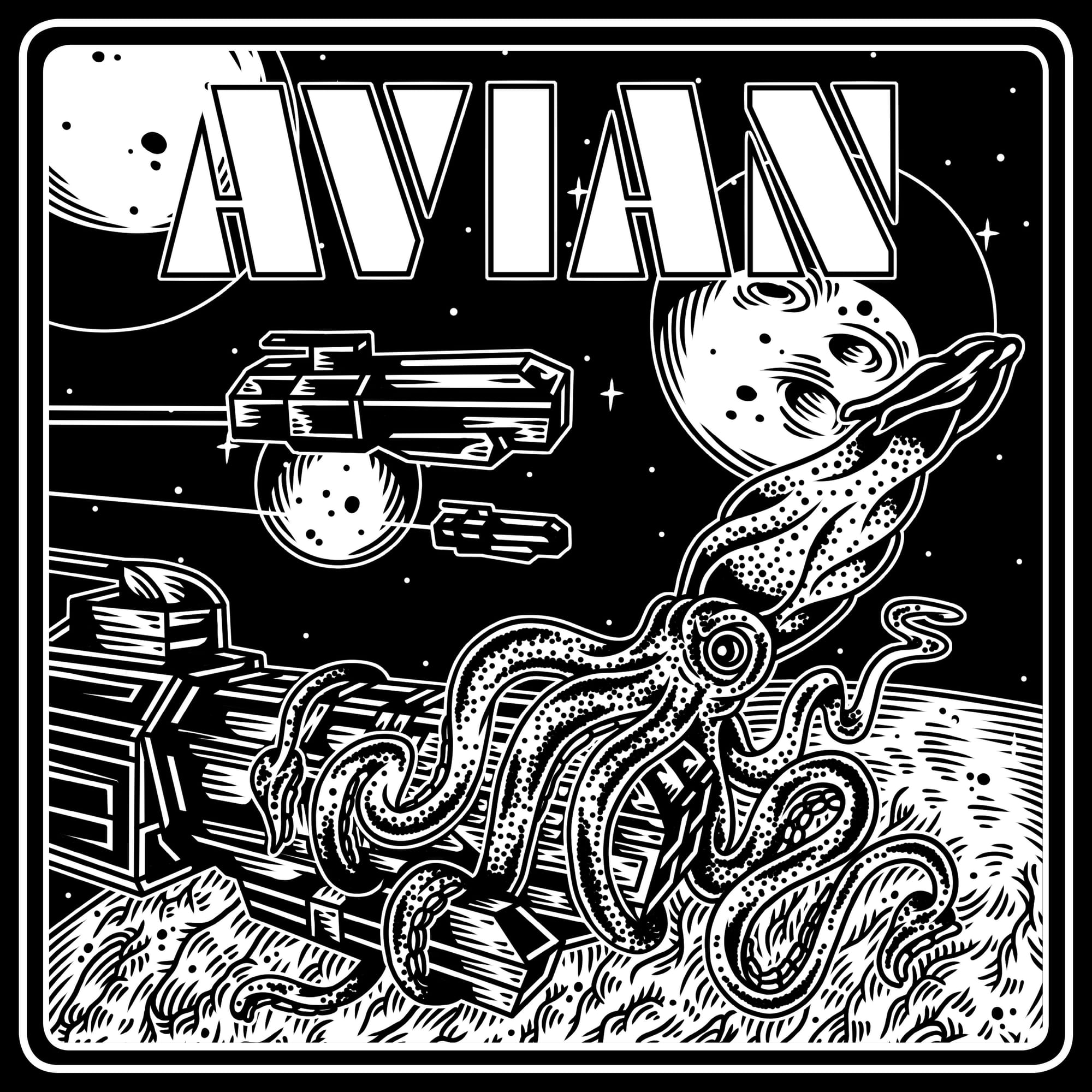 7. Describe your ideal live show as a performance Band. Have you already experienced that?
It is important for us to feel a bond to the audience. That the people are not only listening and watching, but also give us feedback, by singing along and having fun.
Sometimes just a few people can make a difference and push the others to open up. We already had the situation that people yell a song title they want to hear and then many people sing along.
That was especially cool since our songs were not known to many people before the CD was released.

8. Which attributes, do you think, that a new Heavy Metal Band should have in order to gain identity and be unique?
Being unique is difficult in a genre that is rather mature and that happens mostly within strict stylistic boundaries.
But in the end for me it's just about the songs. A great image can be a plus, but better to have great songs and an unspectacular image than vice versa.

9. Do you believe that Bandcamp and other Digital Platforms help the new Heavy Metal Bands? Which, do you think, is the ideal way for a Band to promote its work?
Yes, I think those platforms are good. We are also present on Bandcamp and Spotify. Bandcamp offers a good webshop infrastructure which allows us to sell our CDs and merch easily into the whole world.
And although many Metal fans still love CDs or Vinyl, it is totally OK when others prefer downloads and streaming, so we also wanted to offer that.

10. Tell us a few things about the New Underground Metal Scene in Germany (Bands, Fanzines, Webzines, Metal Clubs etc.)
When we started the band in the year 2000 there was almost no Underground Metal Scene in South Germany, so it was difficult for us to find like-minded bands or fans.
Nowadays I have the impression, that it is much better.
There are lots of good traditional Metal bands in our area, like Stallion, Blackslash, Defender, Demons Dream and Witchfinder.
A good webzine is Powermetal.de, they are very supportive to us and featured us already in reviews and live reviews.
Our EP can also be heard on the Youtube channel "NWOTHM Full Albums" which lead to a big number of plays.

11. Do you know anything about the Hellenic Metal Scene?
Greece has some very fine Metal-bands. I like for example Crush, Battleroar, Dexter Ward and Sacral Rage.
And additionally, Greece has a very strong Black Metal scene with great bands like Macabre Omen, Nocternity, Rotting Christ and Zemial.
The Greek fans are among the most enthusiastic Metal fans in the world - they regularly prove it at Keep it True-festival and others, so I hope we can play in Greece someday.

12. What are your future plans?
In the near future we play a couple of gigs to promote our EP. In the next year we will also work on new songs.
We already have a couple of new songs in the pipeline, the next one will be "The Power of Steel".

13. Thank you very much for your time & Keep up the good work! The closure is yours.
Stavros, we thank you very much for this interview and the possibility to introduce ourselves to your readers.
We wish you all the best for your FILTHY DOGS OF METAL Webzine.

By Steve the Filthy Dog.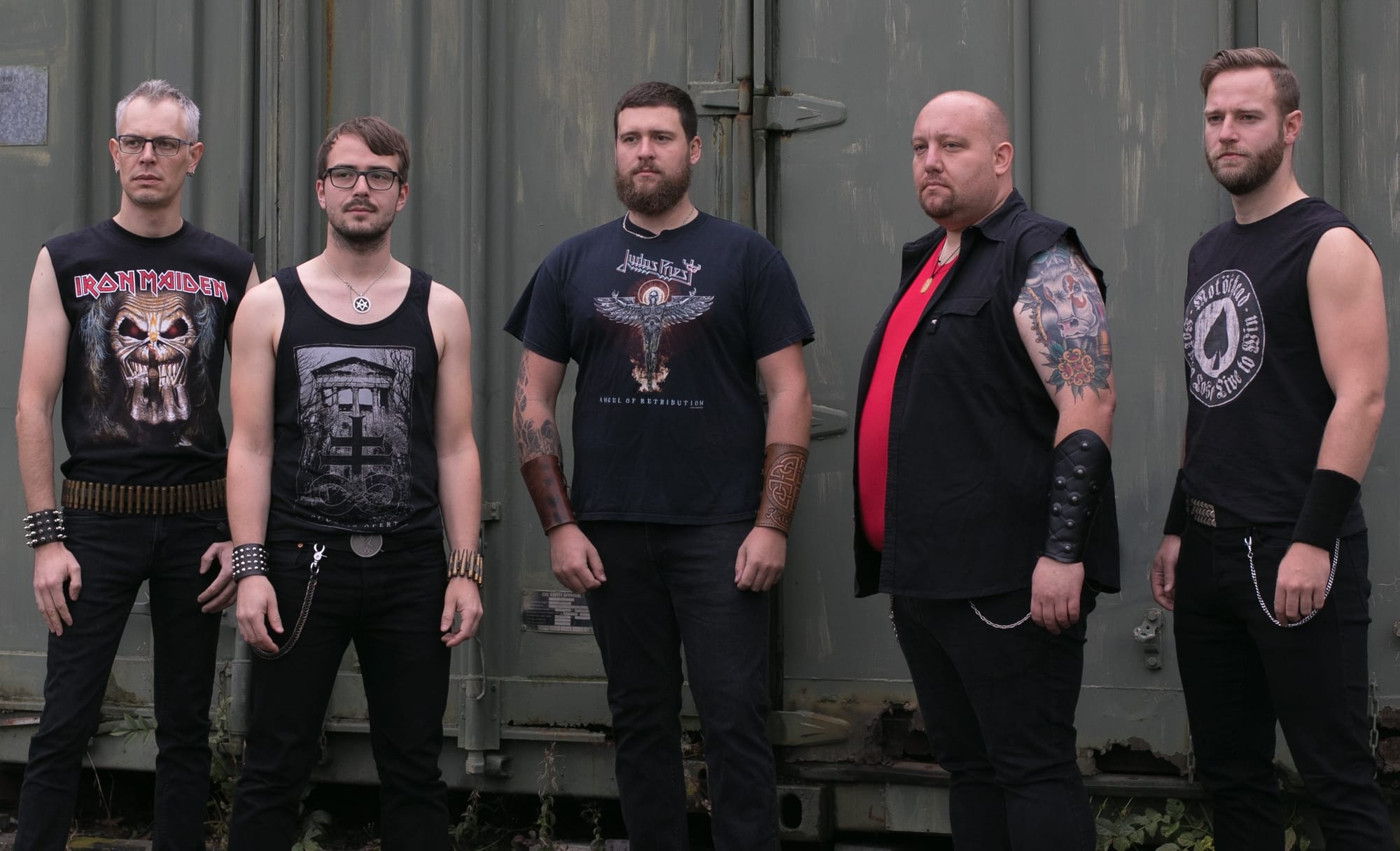 AVIAN CONTACT:
https://www.facebook.com/avianmetal
https://www.instagram.com/avianmetal/
https://www.instagram.com/avianmetal/