!!!GERMAN HEAVY METAL!!!
We had a conversation with Anti (Vocals). Enjoy!
Welcome to the FILTHY DOGS OF METAL Webzine.
1. Tell us a few things about DON'T DROP THE SWORD (Members, Starting Year etc).
DDTS was founded in 2016 some time before I joined them as vocalist. Dom, Mathias, Maxi and Alvin were already writing songs and when Dom asked me if I`d like to join them I visited one rehearsal. Needless to say, they kicked my straight off my heels with fast and powerful metal. Since they found my singing style matching the music, we were finally complete and started our Path to Eternity. Yeah, sorry for that, but that title just fits here.
The only change up until now occurred when our rhythm guitarist Alvin left the band this year. We found a replacement in Lorin, who really brings a lot of fire and spirit into the band and fits in perfectly!

2. You have recently released your new EP ''The Wild Hunt''. What is the Feedback from your audience as well as from the Press?
The press has been a bit quiet up until now, there`s only one review I know of while I ́m writing these answers. Due to having so little time between receiving the CDs and releasing them, we couldn ́t send out any promo CDs. That might just bite us in the ass right now, as we will have to wait in line until we`re reviewed. But we got a lot of immediate feedback from our fans - via messages, Youtube- comments and such. And it`s overwhelming how much you guys and gals love "The Wild Hunt" - Dom, who`s doing the packaging and sending, is close to completely substituting sleep with coffee. We never had so many orders coming in from all over the world, so we ́d like to thank all of you Metalheads out there for supporting us and loving our music! You ́re awesome!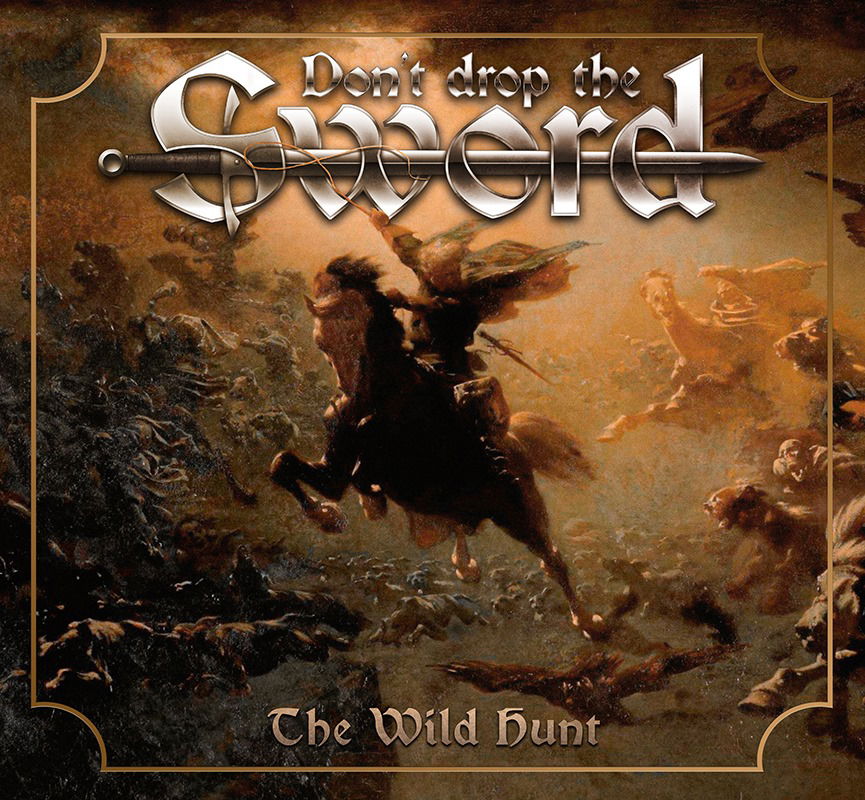 3. Label or DIY and why?
That`s pretty simple - DIY, for two reasons: Firstly, we haven`t been contacted by any label yet. Second: Its pretty nice being able to do everything from A to Z on our own. We ́re five people and our recording studio buddy, and that`s it...of course there`s the downside of financing every step completely by ourselfes, but that`s just the way it is.
4. Do you prefer Vinyl, Tape, CD or Digital Format and why is that?
I ́d say we prefer CD due to the simple fact that it ́s affordable on the one hand and still a way to express ourselves in addition to our music. Just having a digital file has its benefits regarding storage, wearing out and money, but it ́s an isolated piece of something bigger. Vinyl would be awesome - many of our fans have requested it, actually -, but again the root of all evil dictates borders here. We will gladly produce Vinyl one day, when we can...or special editions, limited editions, you know, all that stuff...to give a little extra, a little more to our fans.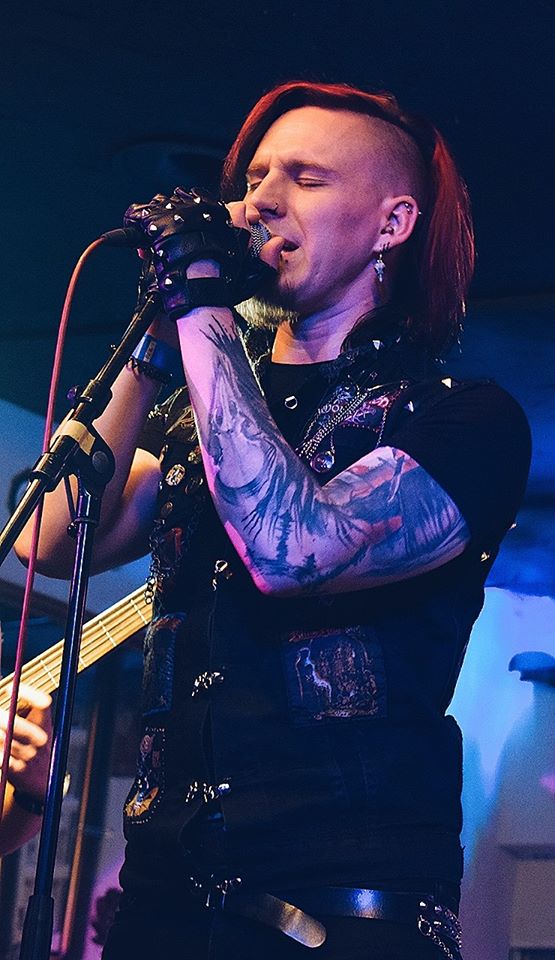 5. Your music style is Heavy Power Metal. Which are your main influences (Favourite Artists / Bands etc.)
Well, although we prefer our self-coined term "Epic speed Metal", yours is also pretty fitting ;) Our influences are mainly such classic bands like Hammerfall, Blind Guardian, Helloween, Running Wild or Manowar. But although we are being compared to one or another band often (one Youtube-comment described us as "Blind Guardian on steroids, which made me laugh pretty hard), we are actually trying to do more of a...hommage to an era, taking up the spirit of the early times of power metal, combining it with our own, sometimes more modern approach.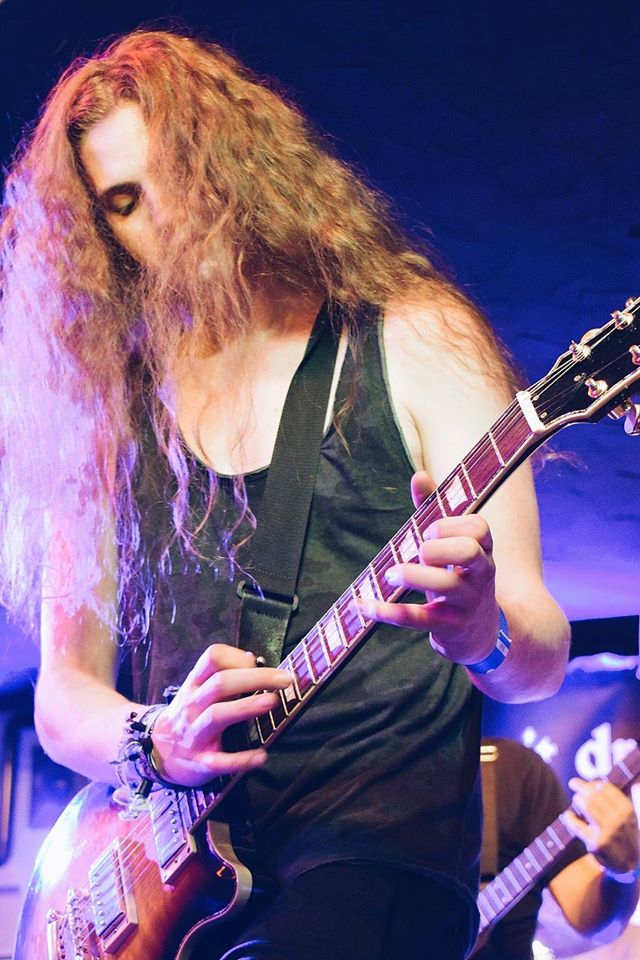 6. Which things, do you think, a Band should sacrifice in order to succeed?
Hm...well, in our case it ́s the usual - time and money, but I ́d say its more a trade than a sacrifice. Although sometimes one has to decide between things. Going to a concert or doing a concert yourself, for example, or rehearsing instead of going out with friends, such things. Nothing major up until now, I guess, like sacrificing a relationship for touring the world or not seeing your newly born child `cause you have to fly to Japan.
Have you ever sacrificed anything in your life for a better future of your Band?
Me, personally...I ́d say no. As I said before, to me its more of a trade, and I ́m fine with trading time and money for the awesome time with the band, the music we make together and of course - performing live for those who make it all possible in the end.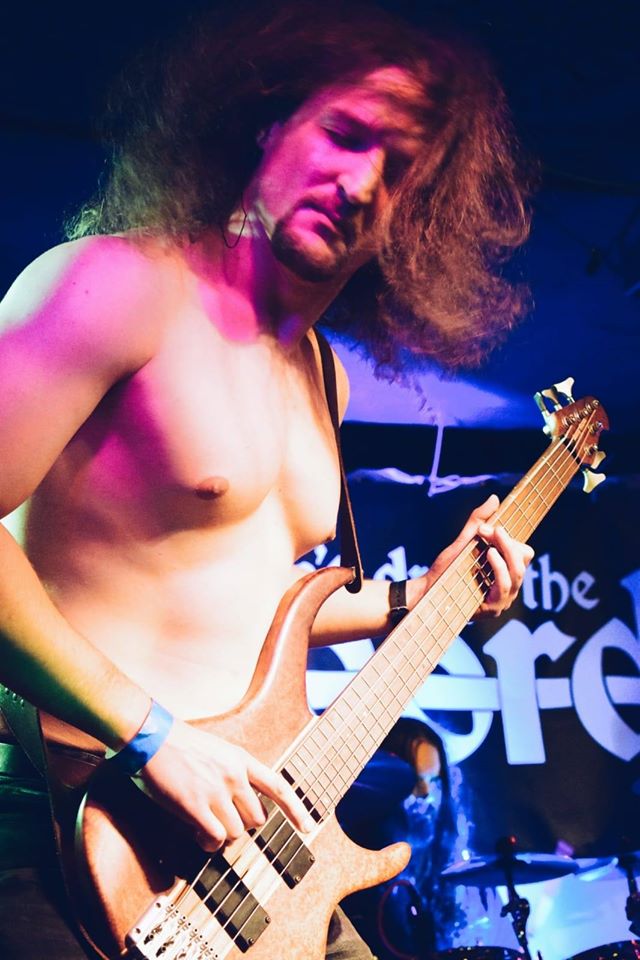 7. Describe your ideal live show as a performance Band. Have you already experienced that?
Honestly? Every show where I have the feeling that we and our audience are having a good time, noone feels like he can ́t deliver and everyone is just living the moment...that`s an ideal show to me. You know, lots of energy, hitting the notes just right, feeling the music...feeling more alive than usual. Of course, I do have some goals and dreams, like the audience singing along our songs in unison or sharing the stage with one of our favourite bands.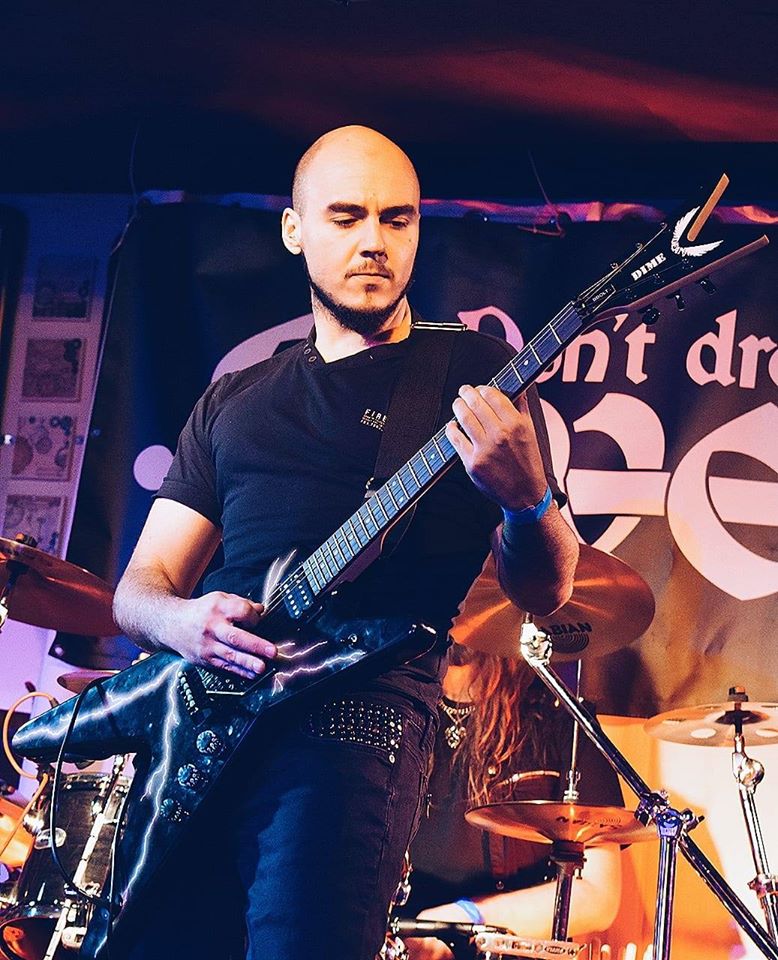 8. Which attributes, do you think, that a new Heavy Metal Band should have in order to gain identity and be unique?
Unique is a word that I can hardly attribute to any band. Sure, some bands have a sound that sticks out quite a while, until some other band picks it up and does a simliar thing. It ́s not bad or good, just the way things are, I ́d say. Being original is hard and even harder if you have to try. If you have to put together a big show on stage, a rad mascot or a sound that hasn ́t been there before, it might result in something artificial or something overshadowing the music you make.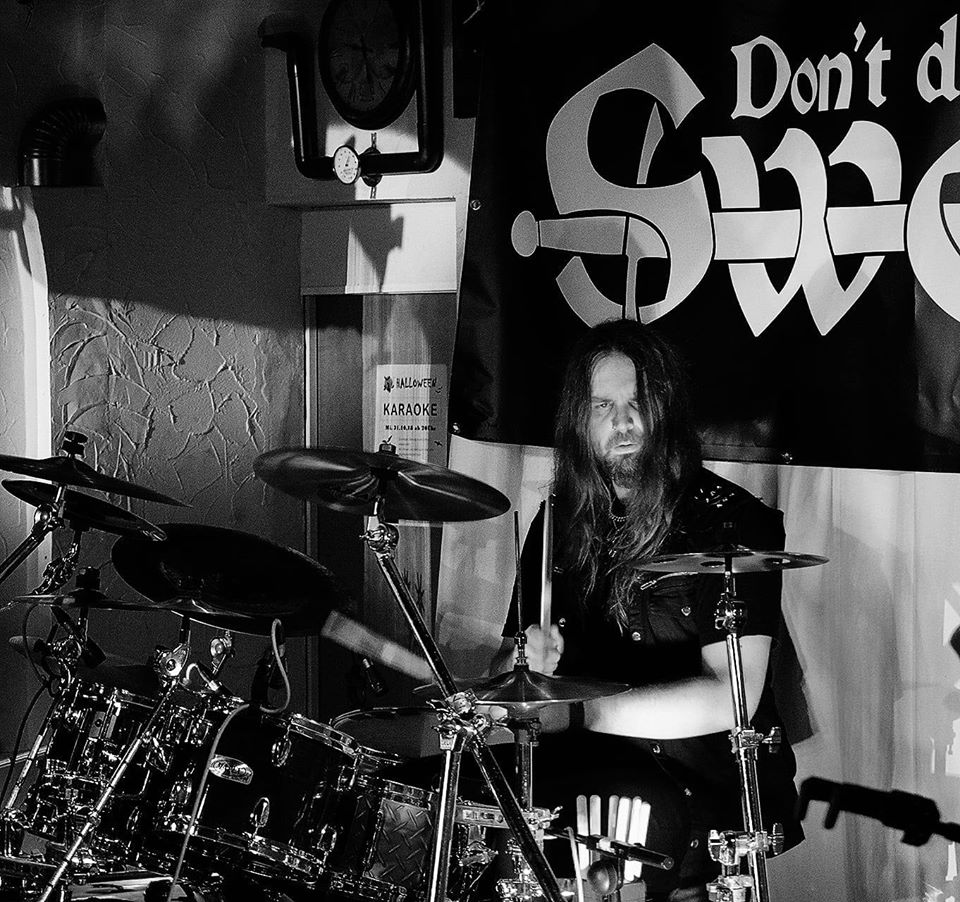 9. Do you believe that Bandcamp and other Digital Platforms help the new Heavy Metal Bands? Which, do you think, is the ideal way for a Band to promote its work?
I think they do, yes. Music has never been easier to distribute then nowadays. Put something on Youtube and almost the whole world can - theoretically - get access to it. Podcasts that support a local scene play music from countries everywhere. Yes, that leads to a LOT of bands being able to distribute their music and maybe an overload, but on the other hand I ́m pretty sure everyone can find something that`s just right for him or her. You know, instead of listening to a few dozens of bands provided by a record dealer you can choose between hundreds of thousands of bands.
The ideal way – and I´m really talking utopic ideals here – for me might be word-of-mouth-recommendation and just lighting a spark in people when playing concerts. If a band is so awesome and inspiring that it doesn`t need advertisement other than their music and their fans, that might be the purest it can get.
10. Tell us a few things about the New Underground Metal Scene in Germany (Bands, Fanzines, Webzines, Metal Clubs etc.)
Where to begin…there are a lot of bands for sure, Metal is pretty much alive and kicking over here!
We have some magazines, yes…the ones that come to my mind spontaneously are Metal Hammer, Rock Hard and Breakout, but of course there are many more.
Metal Clubs…well, we do have clubs that also host Metal events such as concerts or bang-your-head-nights, such as the Rocket Club in Landshut, the Legends Lounge or Eddys Rockclub in Munich. They may not be metal-only-clubs, but they often provide stages to newcomers and therefore contribute greatly to the scene, the same can be said of many youth centres. And of course, there are a lot of venues such as the Backstage or Rock Fabrik and festivals en Masse.
11. Do you know anything about the Hellenic Metal Scene?
To be honest – not very much. Sorry.The only band from that scene that I know is Firewind. Which I find pretty damn awesome. And of course there are Septicflesh and Rotting Christ, but I only know them by name.
We`d be happy if you`d recommend some bands of your local scene to us!
12. What are your future plans?
Our immediate plans are to produce a complete album again and playing more shows, festivals, open air concerts...making music and carrying it on stage, in short. Personally, I also have something in the back of my mind concerning a concept album about a book which I love very much, but...well, that ́s music of the future, as we say in Germany ;)
13. Thank you very much for your time & Keep up the good work! The closure is yours.
In that case – let me thank all of you guys and gals on behalf of the whole band!
It´s people like you that keep the scene alive all over the world, same goes of course for every fan and every musician loving and living rock and metal!
So keep marching on and keep the flame ablaze!
By Steve the Filthy Dog.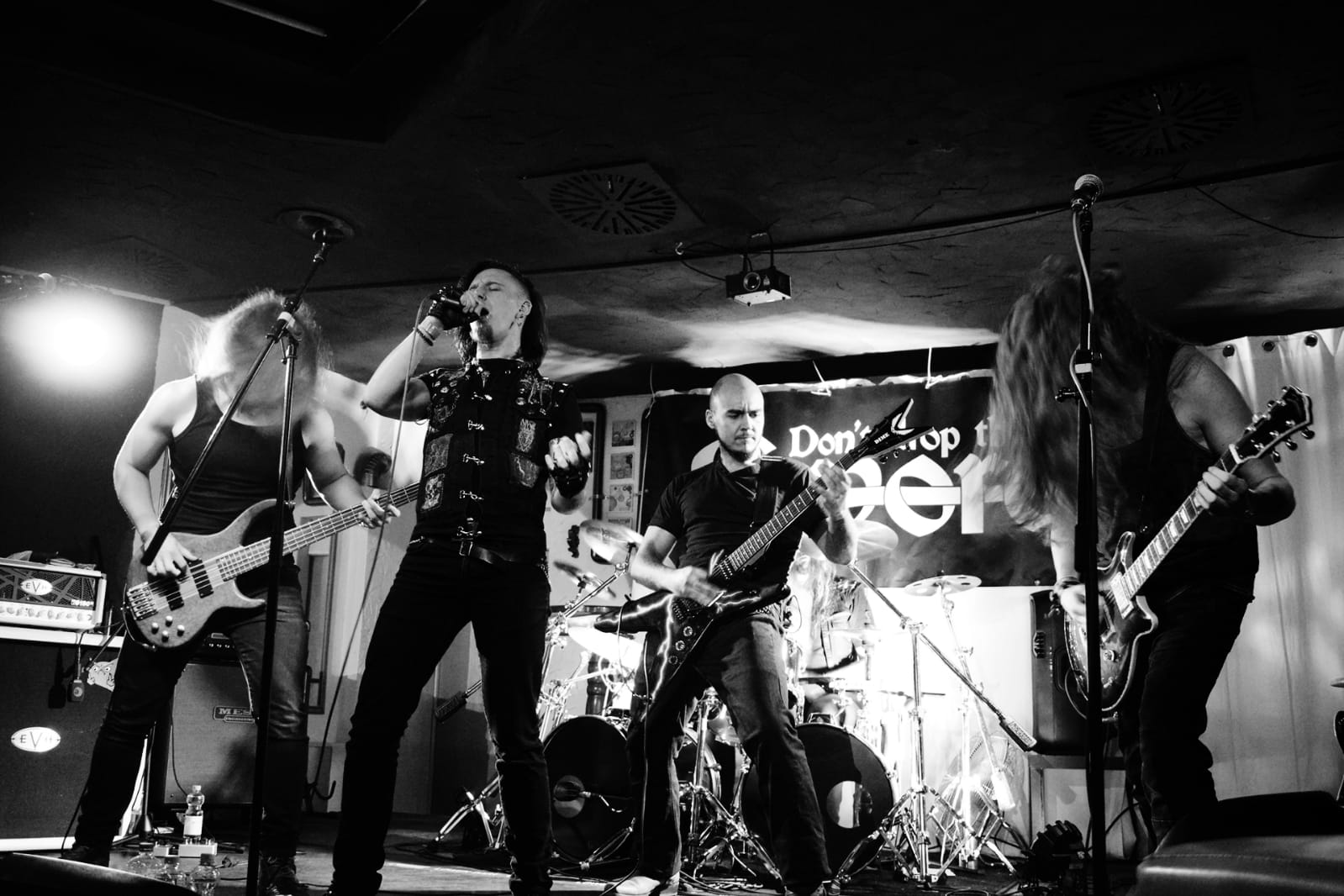 DON'T DROP THE SWORD CONTACT:
https://www.facebook.com/dontdropthesword/
https://dontdropthesword.bandcamp.com/