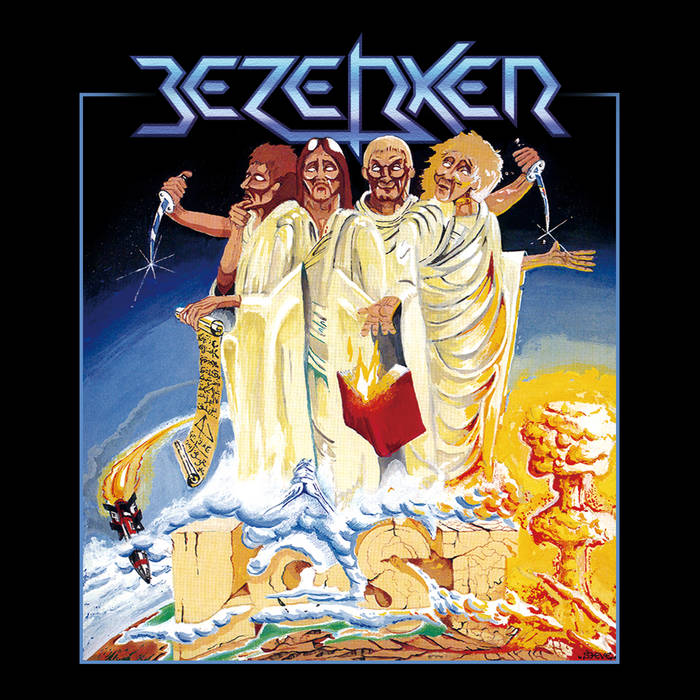 BEZERKER - LOST
Country: Australia
Year: 2020
Label: Awakening Records
AAARRRRGGGG!!! Another AWESOME Re-issue we have here from the very productive AWAKENING RECORDS! ''Lost'' is one of the most wanted albums in collector's wishlist (especially in the vinyl world) from the Australian speed/thrash metallers BEZERKER! I'm very happy because in this CD edition, I have the chance to hear for the first time their demo tape ''Laugh At The Light''. BEZERKER was formed out of a band called FINAL WARNING in 1988 in Adelaide, South Australia. They recorded their debut album "Lost" in December 1989 and was finally released in the vinyl format on October 22, 1990. BEZERKER's busy live schedule continued throughout 1990, which included opening for FAITH NO MORE on their one Adelaide date in August of that year. In May 1991 BEZERKER relocated to the UK and played a series of shows in Liverpool and London. However, due to heavy financial woes, BEZERKER split-up on August 3rd, 1991, after playing a final performance in Hampton Wick, London. The heavy financial woes that split-up BEZERKER were caused by the premature return to Australia by one of its founding members due to personal reasons. Now as for the music of BEZERKER is solid heavy speed metal with a lot of thrash elements. Top notch compositions such as: ''Take All'', ''Against the Grain '', ''Halloween'' (my favourite!), ''The Finest Cut'', ''The Kill''. What can I say about it.. AMAZING Album. Technical and rawness together. The voice of Patrick Cummins is so awesome!! So passionate and wild at the same time!! The guitar work of Michael Heslop (R.I.P.) & Peter Schultz is so badass!!! Also, must be mentioned here the killing rhythm section of Keith Stevens (Bass) & Shaun Whitelum (Drums). They are playing so hard and heavy like a concrete fist in the face!! The bonus tracks of this 30th anniversary edition CD are the first demo of BEZERKER ''Laugh At The Light'' which was released in 1988. The demo contains 5 songs: ''Halloween'', ''Dawn of the Dead'', ''The Art of Dying'' (what a song!! In my opinion it is worth being included in the album ''LOST''), ''The Fall'', & ''Bucket Bong''. Of course the demo has this metallic youthful breath BUT it is 100% professional and the metal to the bone!! So boys & girls out there, if you wanna feel and hear AUSSIE Speed Metal as its best then grab it fast cause AWAKENING RECORDS officially reissue this metal masterpiece, including a lot of unpublished band photos, posters, flyers, demo cover artworks etc. too many awesome pictures and it is a limited edition to 1000 copies!! AAARRRGGG!!! Don't forget to check the amazing official high quality T-shirts for the 30th anniversary release of ''Lost''!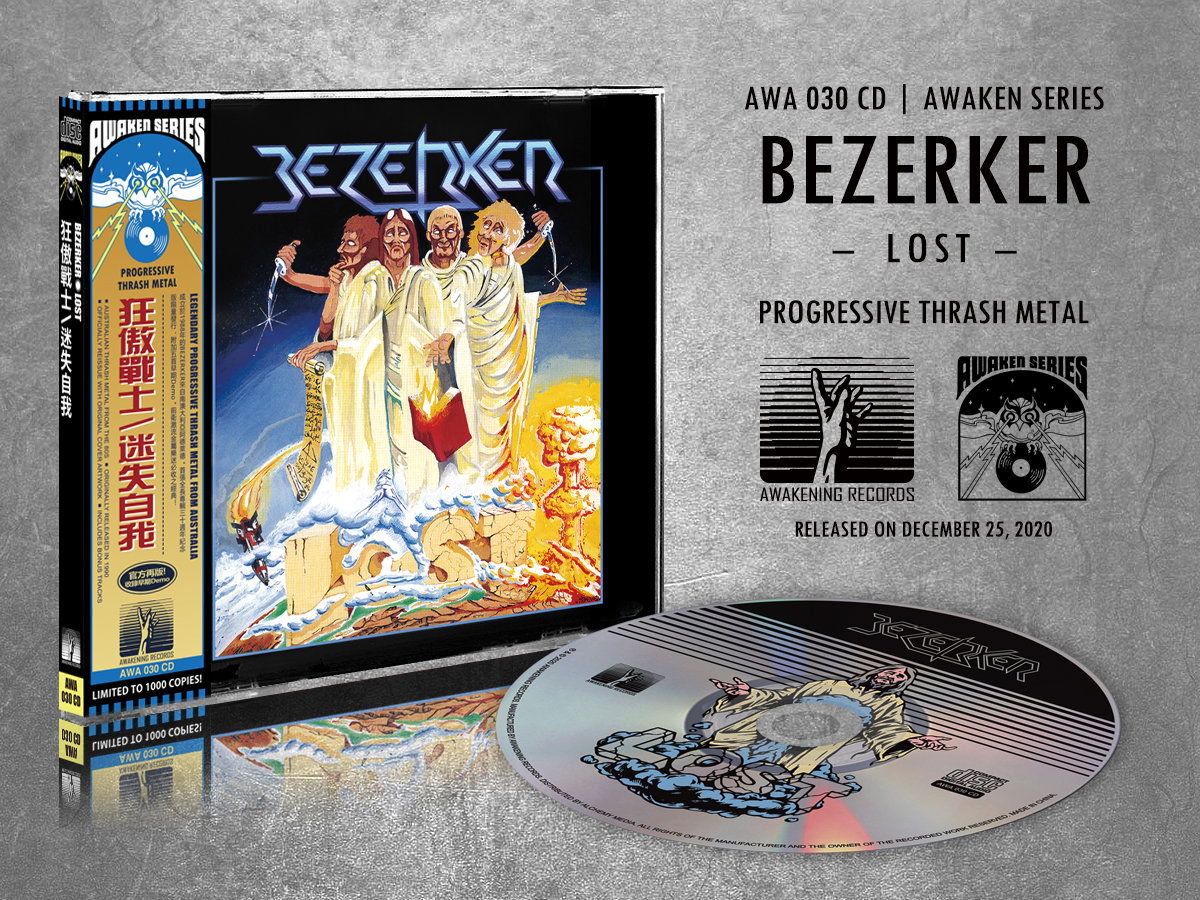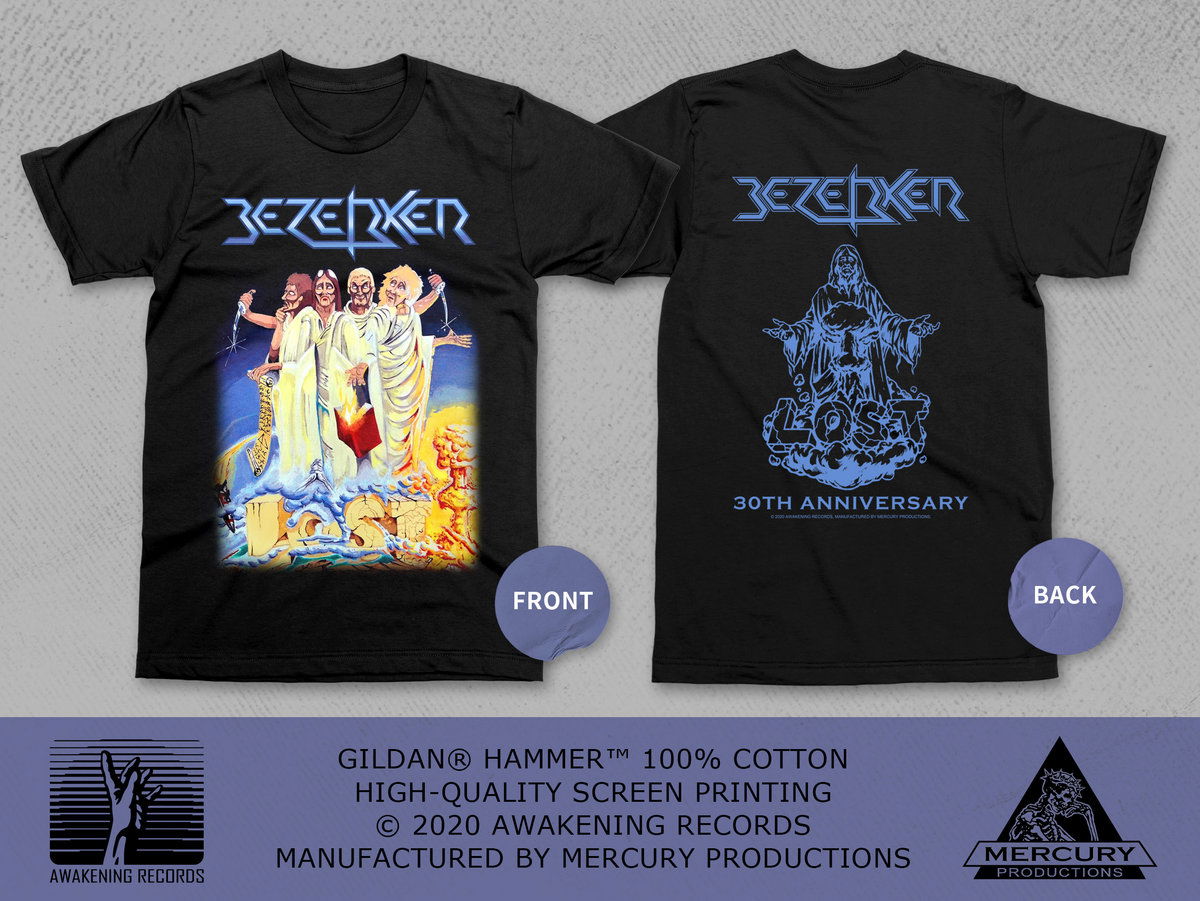 By Steve the Filthy Dog.
BEZERKER CONTACT:
https://www.facebook.com/profile.php?id=100063657602823
https://open.spotify.com/artist/6oc1K0fF3dS0o4D9shSpvi

AWAKENING RECORDS CONTACT:
http://www.awakeningrecords.cn/
https://awakeningrecordscn.bigcartel....
https://awakeningrecordscn.bandcamp.com/
https://www.facebook.com/awakeningrec...
https://www.instagram.com/awakeningre...