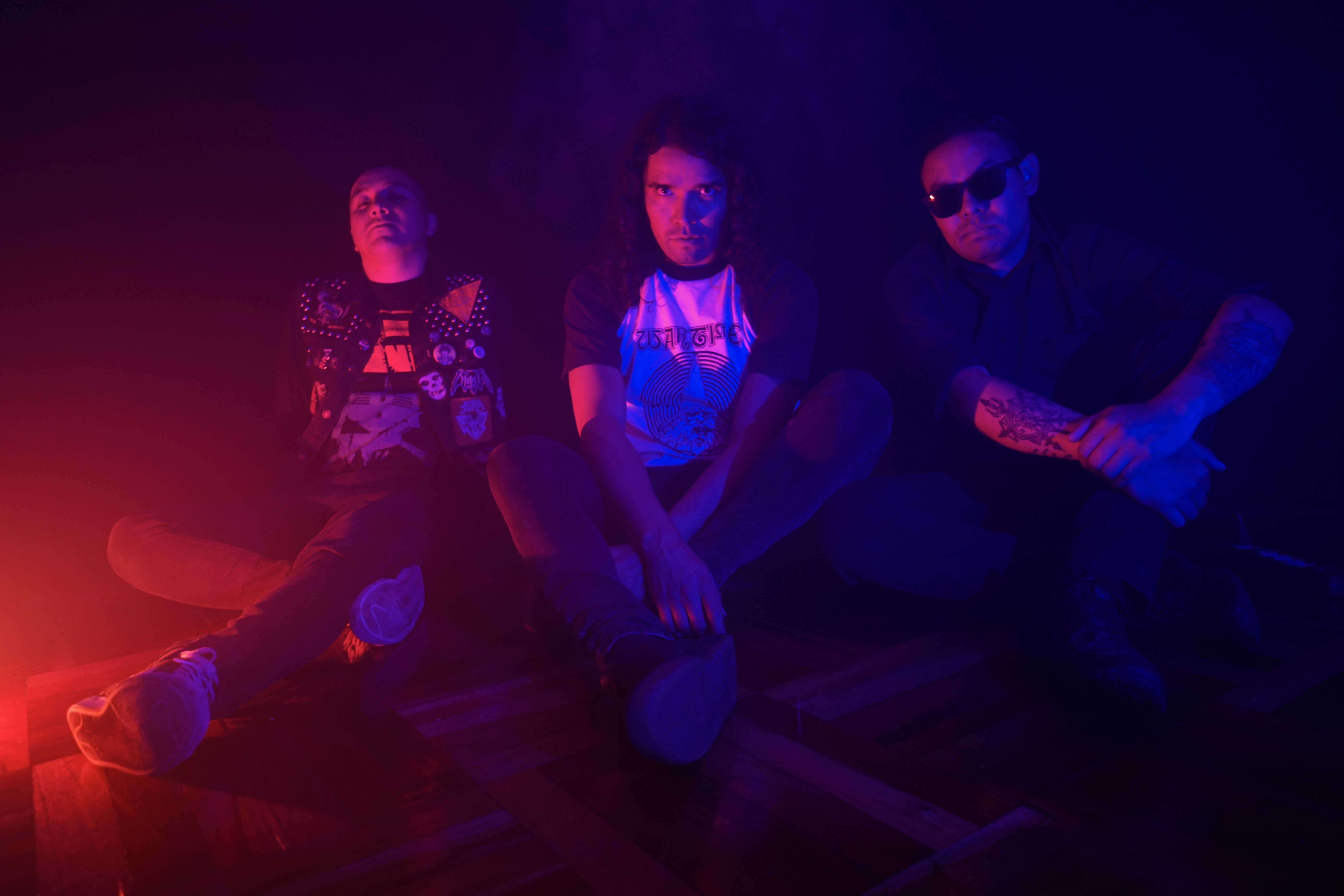 !!!DOOM METAL FREAKS FROM COLOMBIA!!!
We had a conversation with D- Pig (Guitars)/ Enjoy!
Tell us a few things about WARTIME (Members, Starting Year etc).
Thanks for this space. Well, Wartime was born in the Samhain of 2014 in the city of Bogotá-Colombia under the influence of traditional Doom Metal bands. That was our main idea and we still under that rectory. The three elemental pieces of Wartime are: Alejandro (Drums), Scum (Bass) and me D-Pig (Guitar).
In 2020 you have released your live album ''Night of the Doomed''. What was the feedback from your audience as well as from the press
The idea of that release come to us in the obscure days of quarantine. We had the plan to record our third album in 2020 but you know, everything was closed, and we couldn't rehearsal or meet. Was in that apocalyptic scenario that the idea to release "Night of the Doomed" born. We used references to the pandemic in the art of the Tape and was released in Die Hard format limited to 100 copies. The answer was amazing we sold all copies in a couple of weeks and received good comments.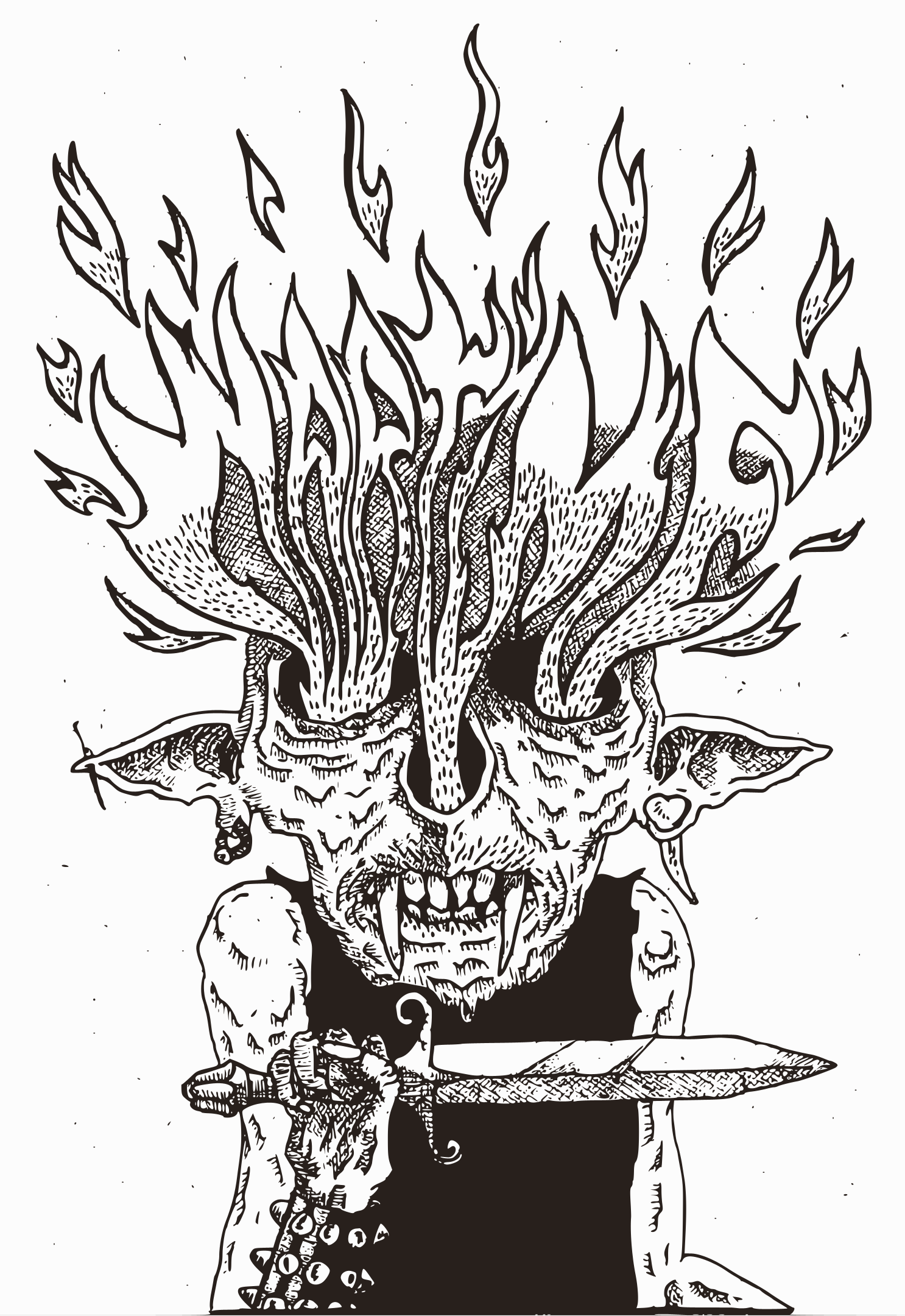 Label or DIY and why?
I'm the owner of Saviour Records and I have had release the Wartime records since the beginning. I really enjoy design, choose logos and art for the band. We are involved in Underground scene and know the importance and the value of DIY. In other hand We don't have problems to work with a label that propose a good deal with good quality. We have had the opportunity to work with good labels like Rotten Letaher (Col), Barbarian Wrath (Ger), Forgotten Treasures and Street Metal Blasphemy (Chile). Sadly, in Colombia are few good labels and Doom Metal doesn't have a lot of followers in the Colombian Metal scene.
**If you have a Label and would like to work with us please contact us.
Do you prefer Vinyl, Tape, CD or Digital Format and why is that?
We are a music collector, really enjoy that activity. We like to spend our time hunting music in all physical formats special in vinyl. Talking about Wartime it's a fact that we prefer to release our music on Vinyl, Tape or CD, but, we know and understand the power of the information nowadays, we only use that to diffusion, first the physical format and then we upload our music in Bandcamp or a couple of songs on YouTube.
Your music style is Doom Metal. Which are your main influences (Favourite Artists / Bands etc.)
Yes, we are Doom Metal Freaks!!! We are possessed by traditional Doom Metal and Proto Metal bands, the list is too big, but we can mention Dream Death, Revelation, Reino Ermitaño, Reverend Bizarre, Pentagram, Sabbath, Trouble, Dust, Black Widow, Captain Beyond, High Tide, and a really big etc.
Which things, do you think, a Band should sacrifice in order to succeed? Have you ever sacrificed anything in your life for a better future of your Band?
Well, life in this part of the world sucks, you know a lot of violence and hard social conditions. In order to that reality, we have to work a lot to survive and can pay our maintenance and support our families. We don't have enough time for rehearsal like we would like and record music it's very expensive. In some cases, we have had to work extra time to earn money for a tour. Those kind of sacrifices we must do for keeping the flame of metal burning, it's a hard way but we love it.
Describe your ideal live show as a performance Band. Have you already experienced that?
We've had the opportunity to play in good places in Bogota and other Colombian cities. To play confident it's important for us have a good atmosphere, good lights, a lot of smoke in the scenario and a good engineer who knows our sound. When we recorded "Night of the Doomed" Edwin the engineer did a very good work. We have videos of that night, maybe in the future we upload on the internet.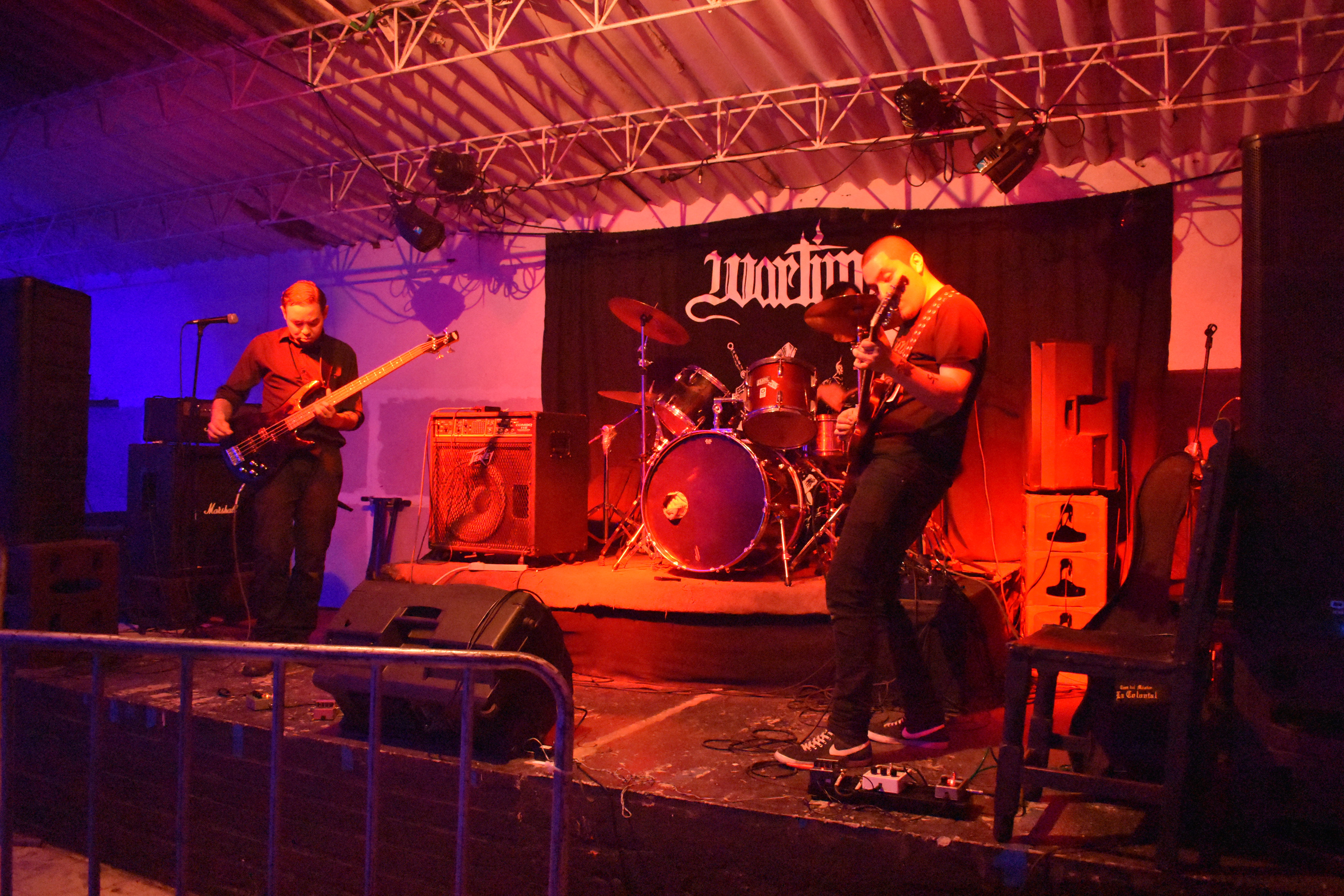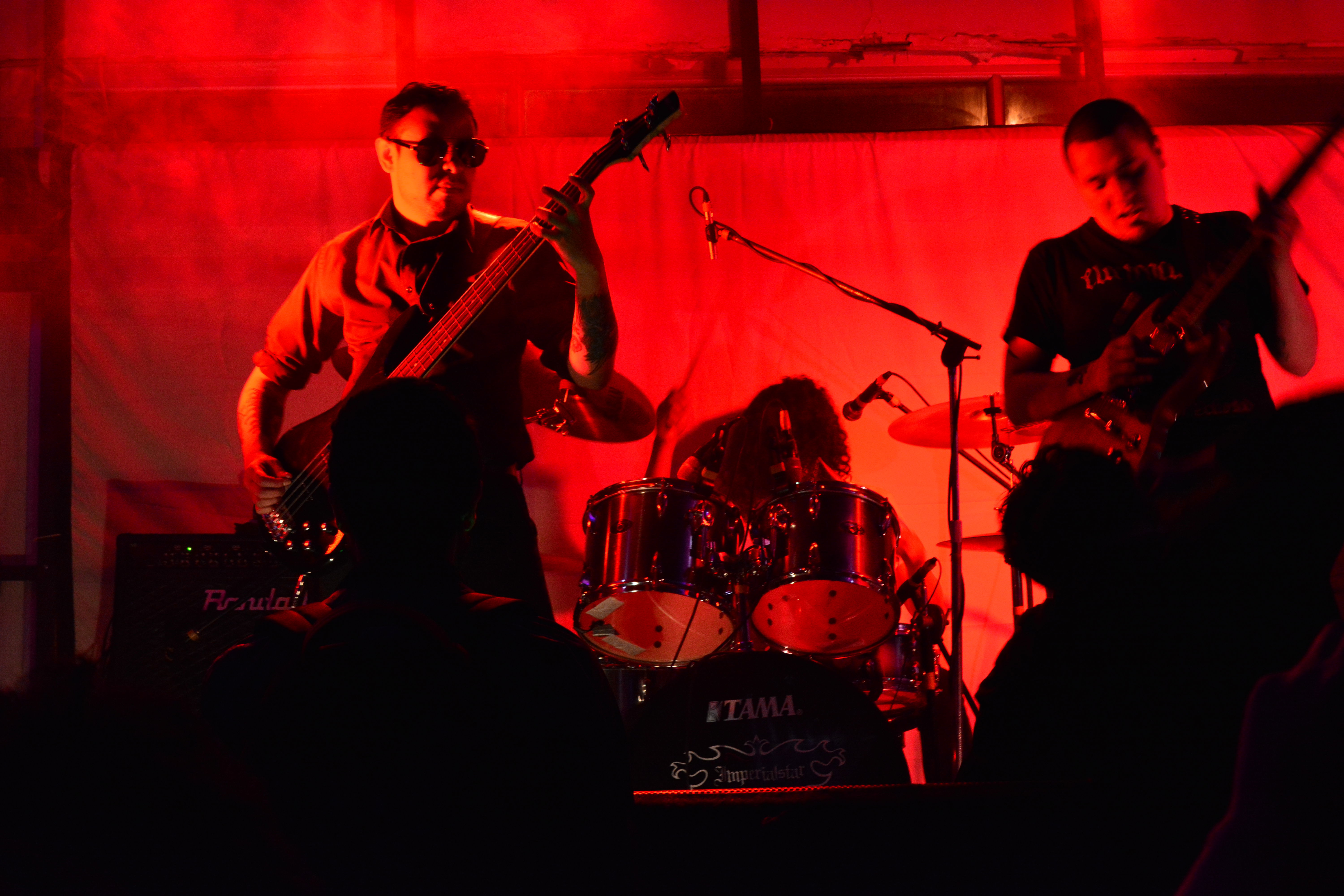 Which attributes, do you think, that a new Doom Metal Band should have in order to gain identity and be unique?
It's very hard be unique or original in those days. We are involved in nostalgic market, you know 80's and 90's technology and fashion, but, talking about metal music and this is my opinion, it's important to keep the roots. Bands like Power from Hell or Midnight didn't create a new sound, but, die-hard fans really enjoy like their sounds. There are a lot of bands try to mix things in their music and some of them have success bands like tribulation or Magoot Heard are good examples of identity. In Wartime's case we try to be the better musicians' day after day and we tried to add more obscurity and heaviness in our music, but it's not our object create a new style or mix other trends in our music.
Do you believe that Digital Platforms help the new Doom Metal Bands? Which, do you think, is the ideal way for a Band to promote its work.
Yes, I believe that digital platforms can help the bands to share music with people around the world. We found a deal with Barbarian Wrath through Bandcamp, the thing it's, you can use a platform for connect with people that use that but, we tried to keep alive the old ways fanzines, flyers, t-shirts and all old ways to share music because we believe it's the magic and the soul of heavy metal.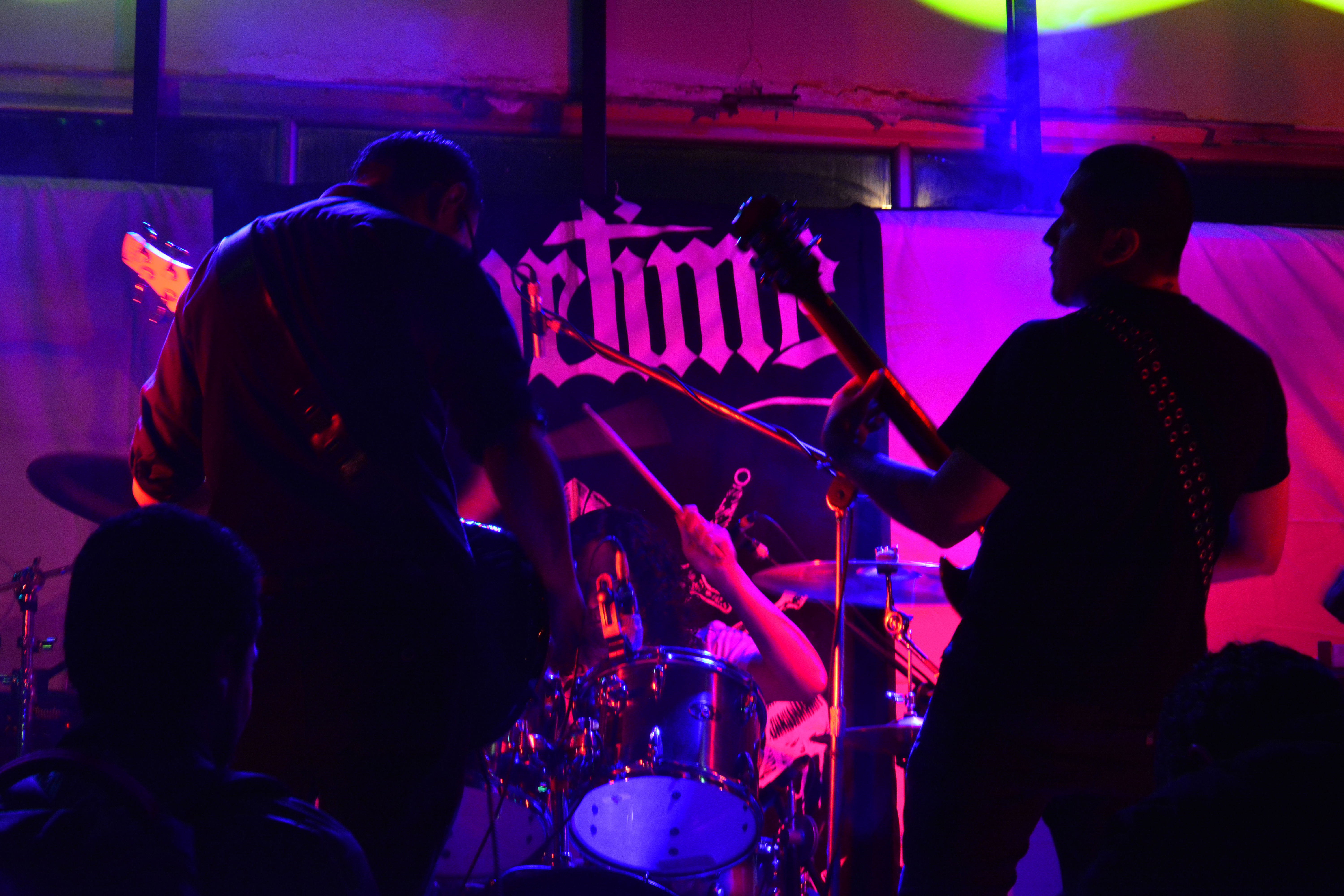 Tell us a few things about the New Underground Metal Scene in Colombia (Bands, Fanzines, Webzines, Metal Clubs etc.)
Well the scene in Colombia is really poor, but we can mention Alcoholic Force from Pasto, ShellShock from Bogota, Funeral Vomit from Barranquilla and other bands like Hex Crow, Saman, Iron Clad, Casked Grinder, Reckless and Muro unfortunately, there aren't Doom Metal bands. About Fanzines I work in Black Horizonts zine and other good fanzines are Bells of Acheron, crush the insects and Stahl Fanzine.Metal Clubs in Bogota doesn't exist only stupid bars with trending music and expensive ugly beers. Metal Clubs in Bogota don't exist only stupid bars with trending music and expensive disgusting beers.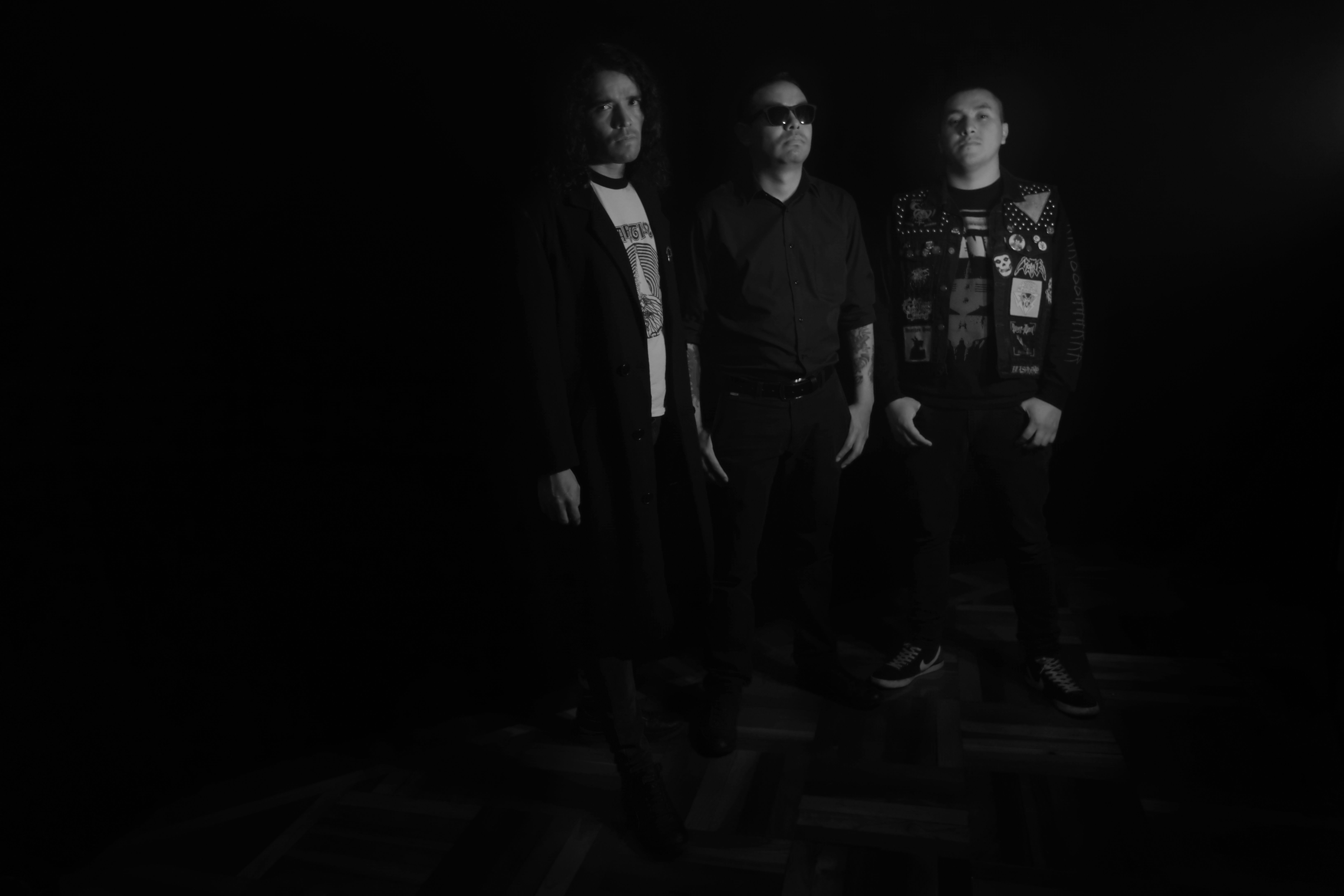 Do you know anything about the Hellenic Metal Scene?
Of course I'm obsessed with Hellenic black metal bands like Zemial, Varathron, Necromantia, etc. I like too Vice Human and Flames. The Hellenic scene has a great reputation around the world and I know that there are a lot of die-hard collectors of Heavy Metal in your country.
What are your future plans?

Well we have a lot of gigs this end of the year and it's great we like to share with our fans and meet new bands and people, and we finished the pre-production of Mausoleum our new album we are very proud and hope we can't released that under a international label in the beginning of 2022. (if you are a label and are interested pleases contact us to share a advance) some new song that you found in Mausoleum are The course, From Chaos and Mausoleum. Well, we have a lot of gigs this end of the year and it's great. We like to share with our fans and meet new bands and people. A couple of months ago we finished the pre-production of Mausoleum our new album, we are very proud and hope we can release that under an international label in the beginning of 2022. (If you are a label and are interested, please contact us to share an advance). Some new song that you will find in Mausoleum are The curse, From Chaos and Mausoleum.
Thank you very much for your time & Keep up the good work! The closure is yours.
Thanks again for this space, it's amazing know that our music is listening to for bangers in Greece, please keep in touch for news about Wartime please write us and follow our official social networks. Doom Metal Manda !!!!
By Steve the Filthy Dog.
WARTIME CONTACT:
https://wartimedoom.bandcamp.com/
https://www.facebook.com/wartimedoom/