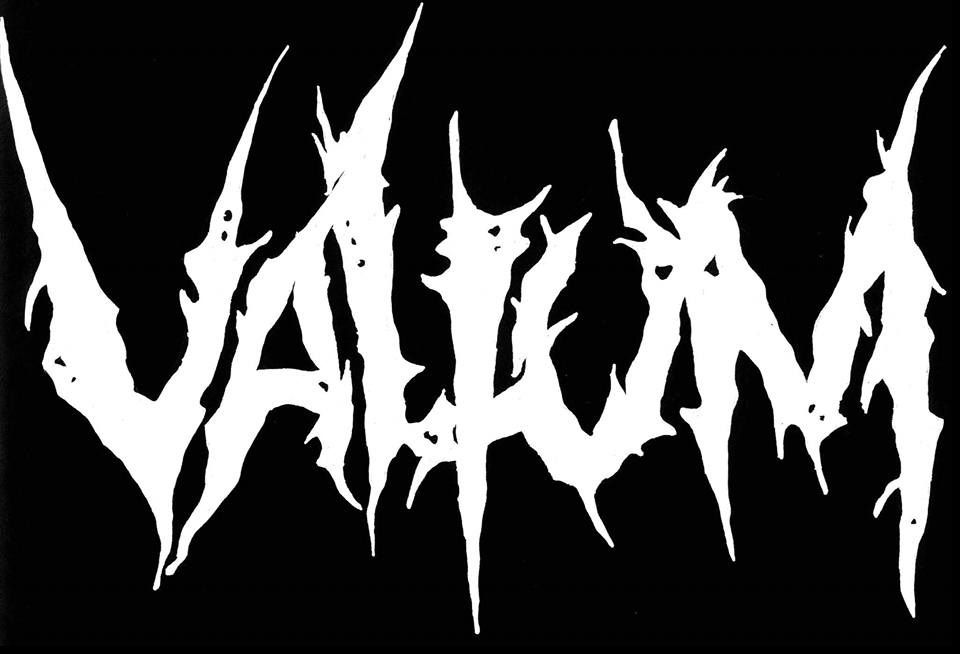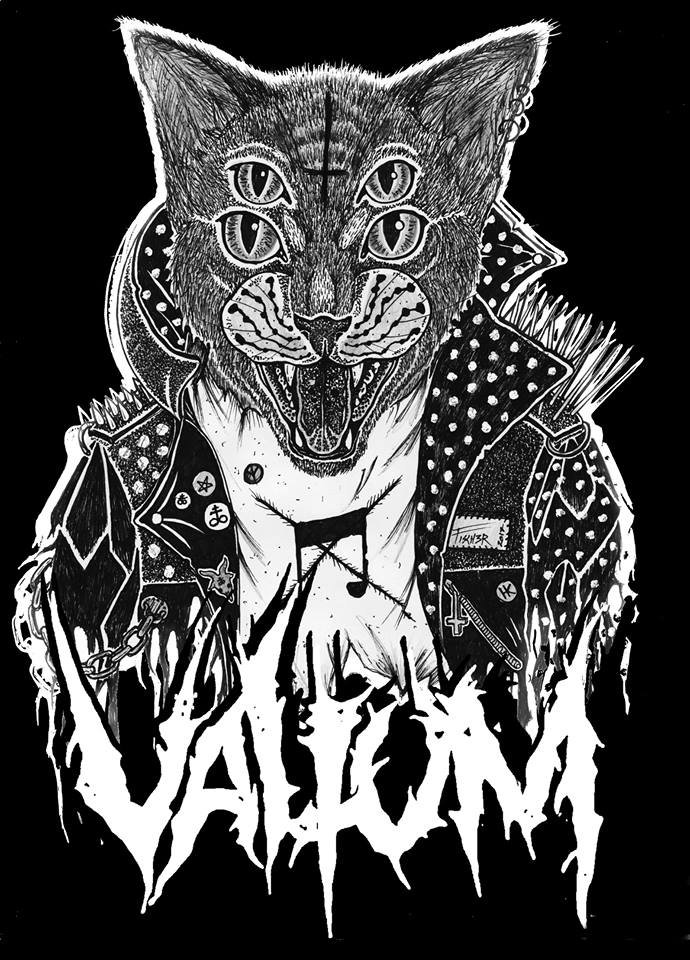 We had a conversation with Renton Estampados.Enjoy!
Welcome to the FILTHY DOGS OF METAL Webzine.
Tell us a few things about VALIUM IBAHELL (Members, Starting Year etc).
Valium was formed in the 2013 in a small city of Colombia, under the musical influence of extreme punk (subgenres like Crust and Grindcore) and some South American metal elements.Valium's members are: Juliana Montesinoat the bass and vocals, Germanconde: in the guitar and chorus, and Felipe Alvarez in the drums.We started making crust and crossover stuff in the "Sarna Trinidad" Demo and in the"Guerra Napalm" E.P. A few years later we composed more frenetical songs, we went on tours in a lot of cities in our country with bands from other countries like Canada. France, Italy and more, later, we released two albums:"Tierra Hirviendo" and "Animales", which we decided to take on tour in Ecuador and Mexico, and well, here we are making more noise.
In 2019 you have released your album ''Animales''. What was the Feedback from your audience as well as from the Press?
Animales was a great experience for us, I think that people who listen to us are satisfied with what they heard, a lot of Crust Punk (neo and classic) and other Thrash and Death metal/Hardcore tints in songs like "Warboy"and "Resistir", it was the first album we pressed in a professional format with many small D.I.Y. Distros' help.The diffusion that that album's video clips had: "Chulavita" and "Animals" was great. We had some trouble with YouTube censorship with the video clip of Animales but fuck it, Facebook can be a great Diffusion channel for this sort of music, this material was anyways shared in many countries. with this album we did the tour in Mexico, I think the album was hell, it is not our favorite but it is a good album.
Label or DIY and why?
Both sides have good things, we were moving for many years in D.I.Y which has been a great support for us, but we also accepted some opportunities with labels, in this order of ideas, the help we got as a band from labels is not great at all, despite the fact that the extreme punk movement is booming again in South America, it does not go beyond it's underground dome, in our vision we must take the help that they offer us in an atmosphere of honesty, authenticity and support.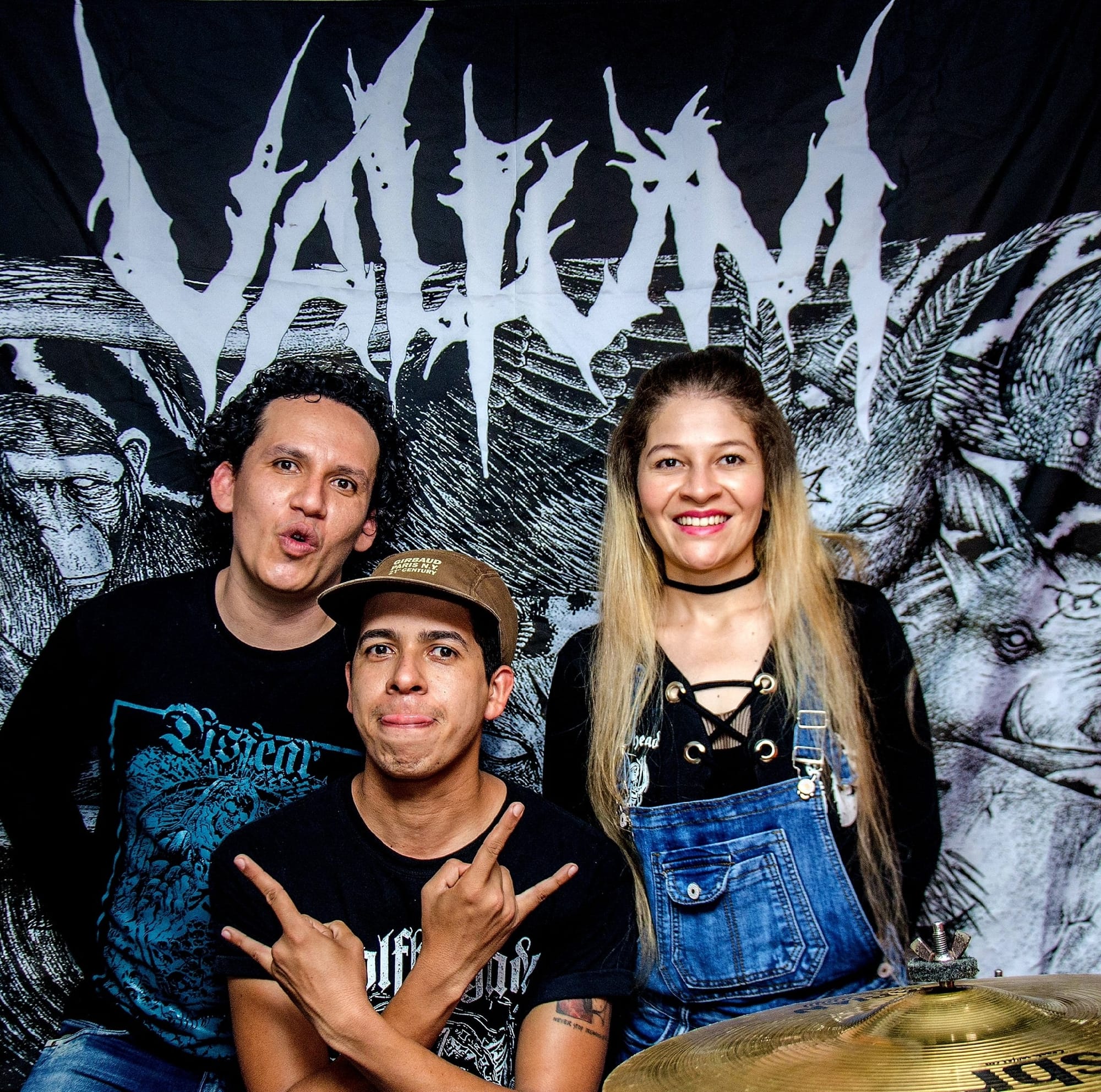 Do you prefer Vinyl, Tape, CD or Digital Format and why is that?
We prefer the physical format: CD, tape, vinyl, whatever that allows us to spread something tangible among collectors and people who are sick for the extreme music. The physical format is always a direct help for us in matters of monetary support to be able to continue making our noise, our tours and everything we do which is 100% self-managed. The digital format has its good points since it breaks certain barriers and helps a lot to reach different parts of the world, but in a certain way digital is a placebo.
Which are your main influences (Favourite Artists / Bands etc.)
In the extreme music and extreme Punk, bands like Leadershit, Ruidosa Inmundicia, Soziedad Alkoholika from Spain. Los Crudos and Migra Violenta which are Latin bands in different countries.The Swedish punk is fundamental, with bands like Disfear, Martyrdod Disterror and Violencia from Mexico, Perro Kon Kancha and Nastiness from Colombia.There are many bands that we like, but despite that,we try to make our own sound, a sound that we like and that does not make this band monotonous, because in the end we do this for fun.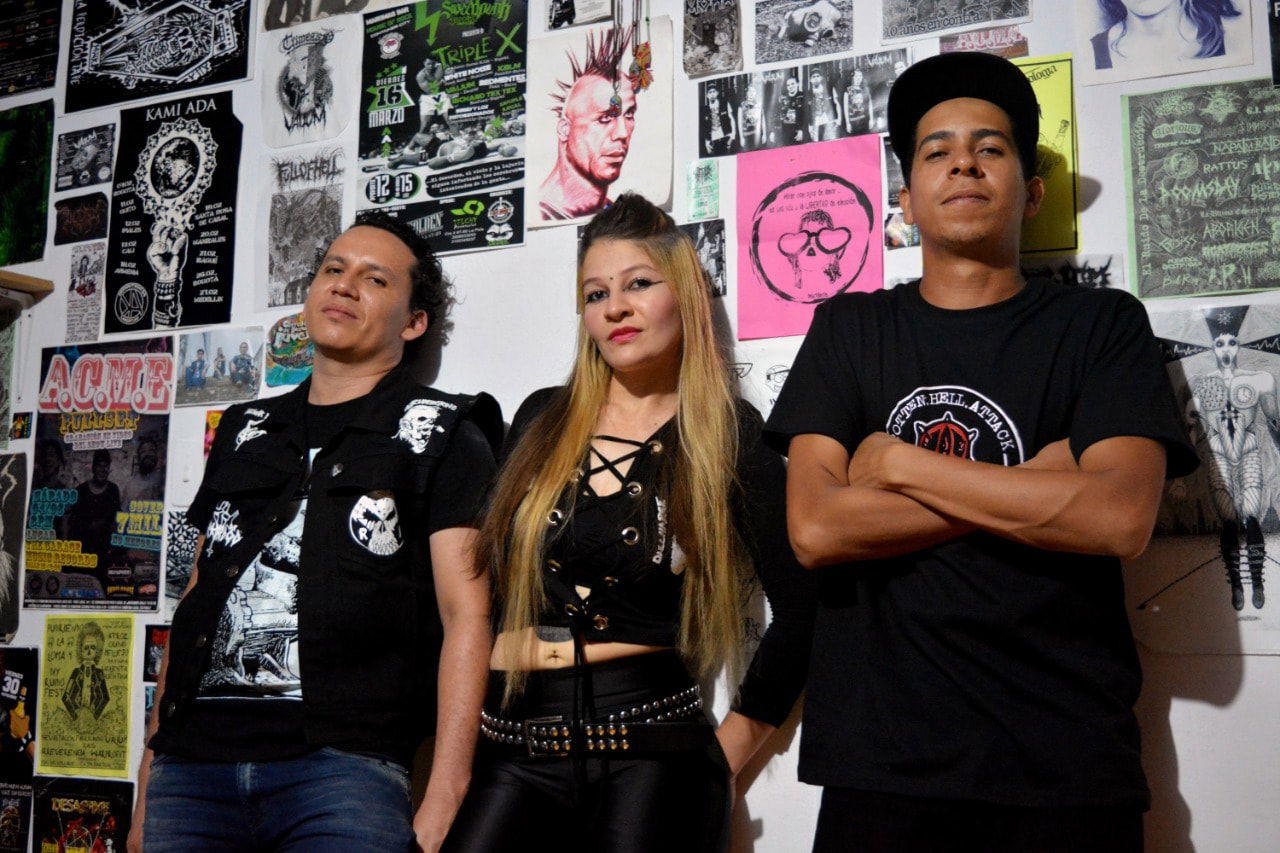 Which things, do you think, a Band should sacrifice in order to succeed? Have you ever sacrificed anything in your life for a better future of your Band?
I don't know if with this genre that we play we will one day have success, although there is a lot of activity in the Colombian scene, it is difficult for this to be sustainable, our economy is very fragile, there are bands that appear and disappear for the simple fact that they do not count with enough monetary support to continue, and if we analyze it, crust punk has been in the world for almost 4 decades and I don't think there are bands with a commercial success if that's what you mean and if we compare it with other extreme music genres such as metal.Success is not what motivates us to continue fully, what motivates us is being able to enjoy and meet many people and one day be able to tour in many countries and continents around this so-called extreme punk.We sacrifice many things to make Valium work, for us our band is like a drug, we cannot stop playing and playing.
Describe your ideal live show as a performance Band. Have you already experienced that?
In technical terms I think that if we have the vision of an ideal show, we think that doing it yourself should prevail, but we also believe that it should be done well, having a knowledge of how to sound good live is essential so that this genre is not underestimated as something that is simply ridiculous or ugly to play.In other words, I think that an ideal show is one where the moshpit reaches the stratosphere.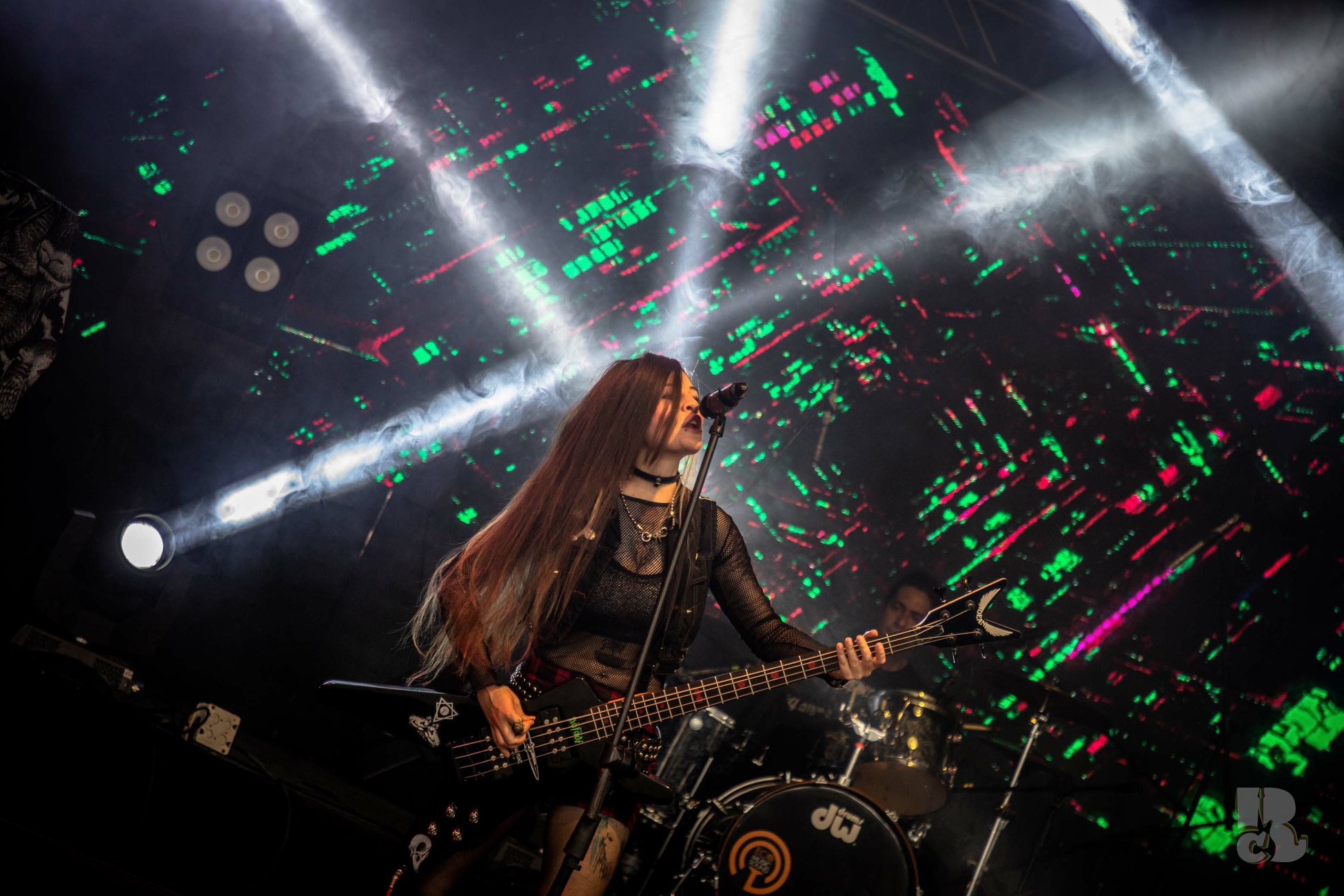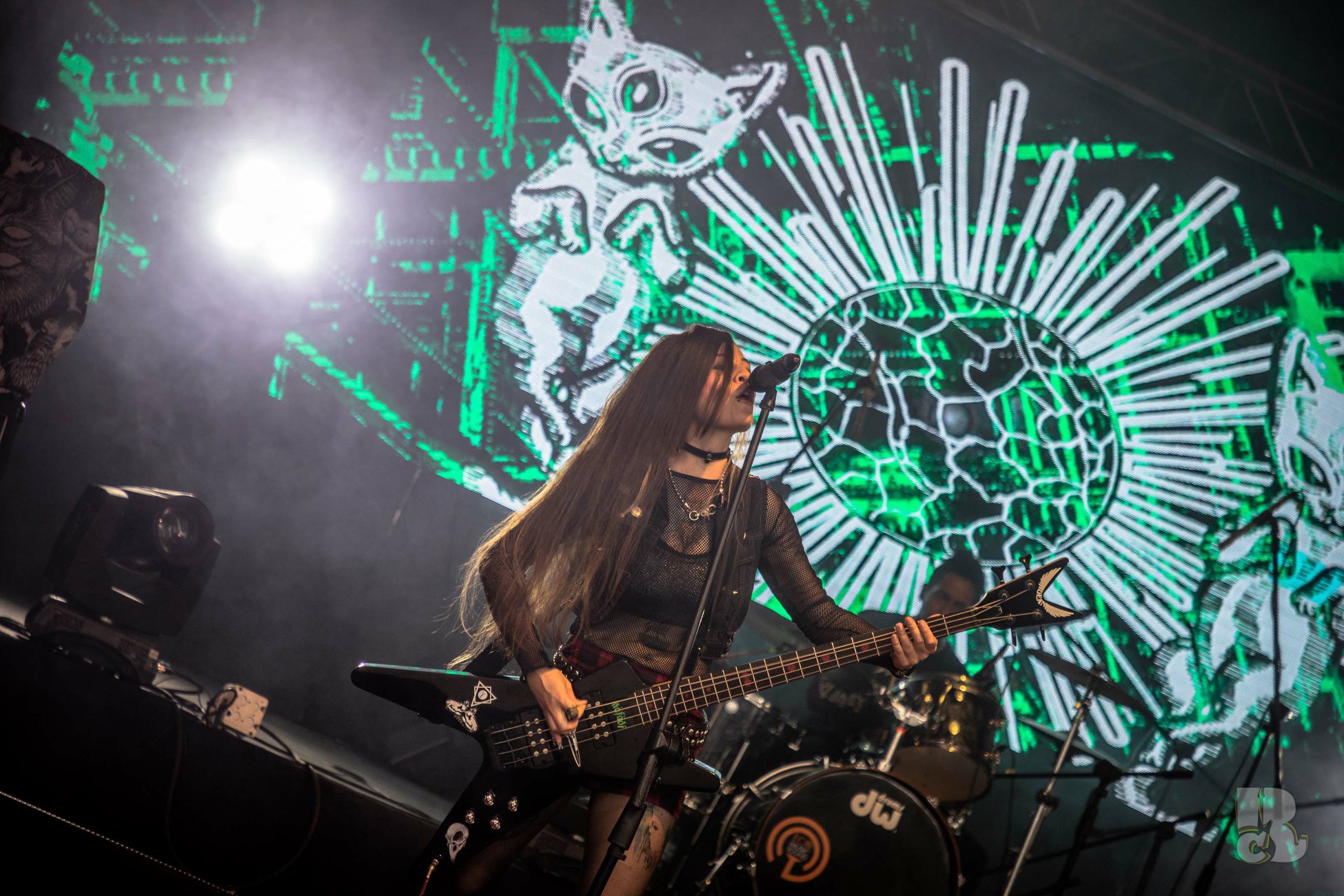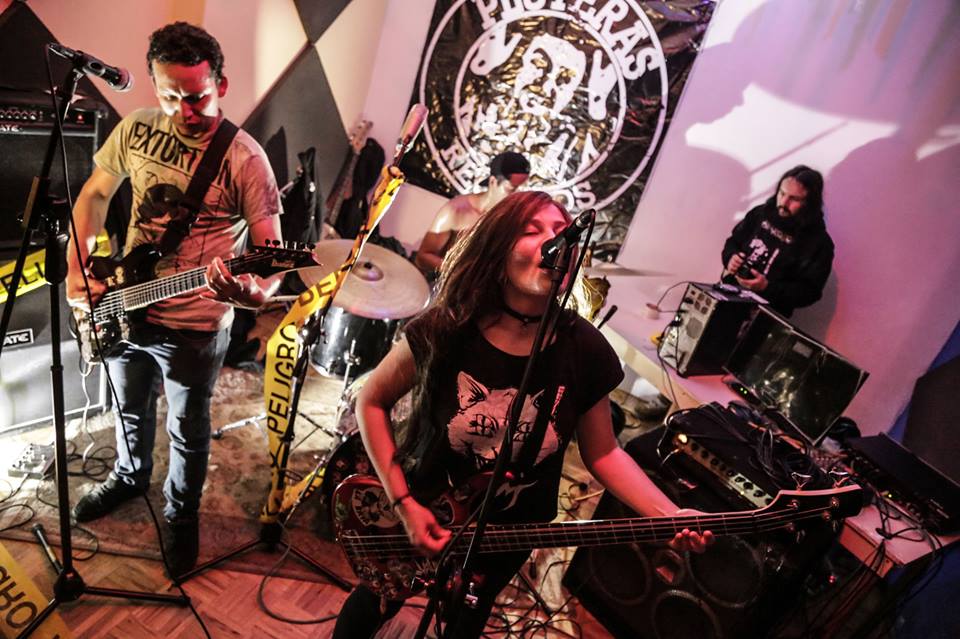 Which attributes, do you think, that a new Crust/Punk Band should have in order to gain identity and be unique?
Identity is one of the great problems that bands have in a genre as saturated as this one.Personally, we think that bands that try to sound identical to the roots of Crust Punk like "Doom" or "Anti Cimex" without contributing anything new, end up being a vile copy.We see music and this genre as a way of readapting and expressing what we live in our environment, which is always different depending on the person's experiences.There have been great mixes with extreme punk like the blackened crust, there are innovative bands mixing dark hardcore with power violence, there are albums of classic bands like "Run with the Haunted" by "Wolfbrigade"and "Catharsis" by " Misantropic "where they explore different types of music, and different themes that give them an undeniable stamp of identity when listening to them, experimentation is necessary to be able to make a difference.
Do you believe that Bandcamp and other Digital Platforms help the new Crust/Punk Bands? Which, do you think, is the ideal way for a Band to promote its work?
A few years ago, Bandcamp was seen as something transcendental for crust bands, and it was, there was a lot of support from the fans and bandcamp didn't take much advantage of the bands' money.On the other hand and as we have already said, platforms such as Deezer, Spotify and others can help the band to spread more but if the band succeeds in reproductions and things like that, these platforms are left with the most money. I believe that the mutual collaboration between different punk scenes worldwide is the most frank way of having diffusion since we can reach the hatred of those who actually want to listen to new material of extreme punk. Before covid 19, many bands from other countries were touring in Colombia and new followers of their music were being won, just like many Colombian bands did the same in other countries. I hope and someday all this pandemic shit will be over so I can keep rolling with the crust punk.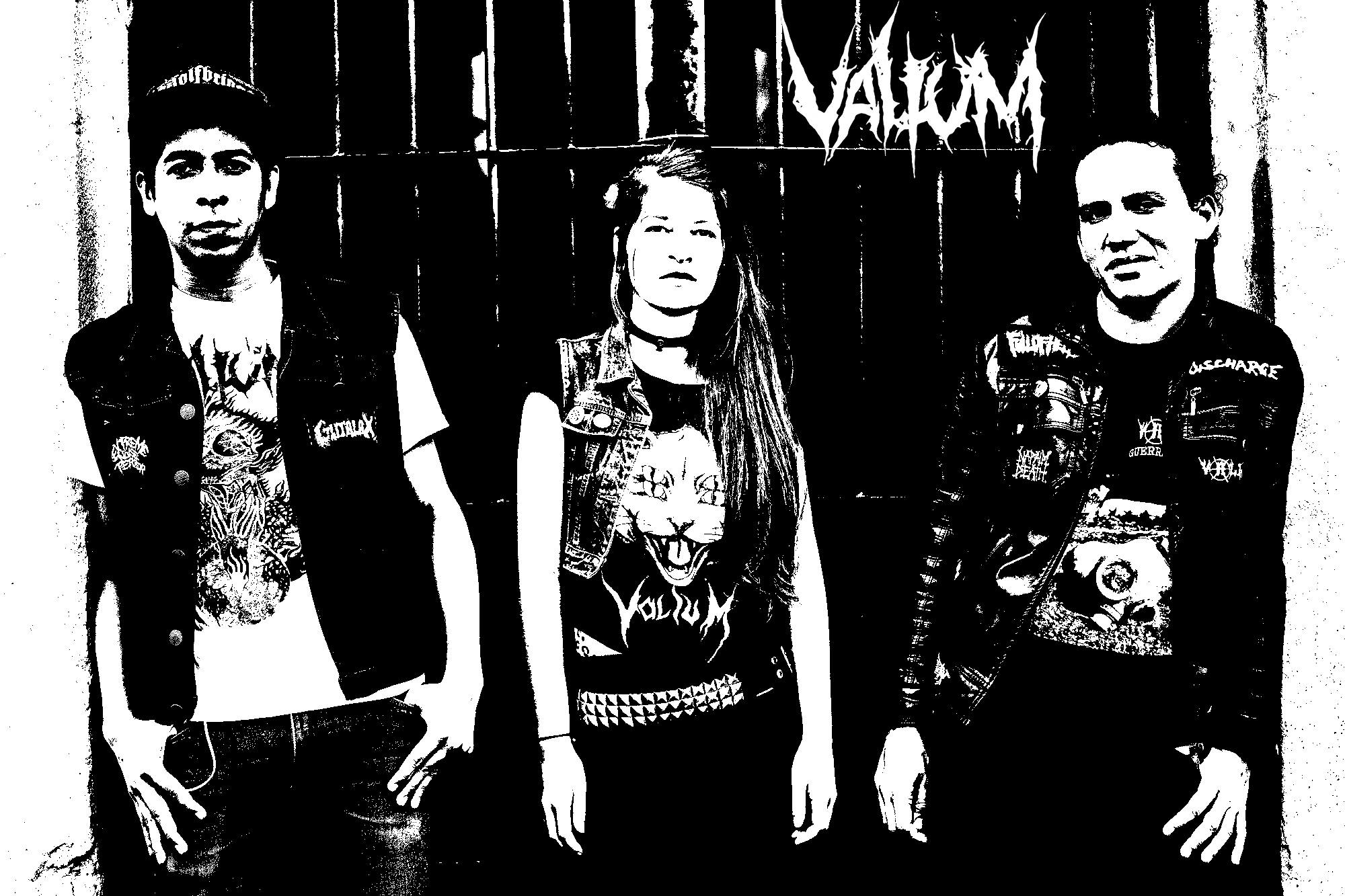 Tell us a few things about the new underground punk / metal scene in Colombia (bands,fanzines,webzines,metal clubs,etc).
We want to recommend Colombian bands: "El Maquinista" power violence from Bogota, it is a relatively new band but with a powerful, authentic and devastating sound, we believe that in terms of sound it is one of the best Colombian bands today."Destitute" from Bogota and "Grinding" from Medellin are very good Grindcore bands. As for metal bands like "Perpetual Warfare" and "Sadistic Rot" are excellent bands, especially Perpetual Warfare has done a successful job.We can also recommend a great graphic artist called "fisch3r" who has made many CD covers for Colombian and South American extreme punk bands. He is simply a spectacular artist. Finally in the city where we live: Ibague "ibahell" has been holding a festival called "Infernoise" which is specialized in having bands that have to do with all sub-genres of extreme punk and Grindcore, a version is expected by 2021 of the festival with bands from many South American countries, some American and Canadian bands.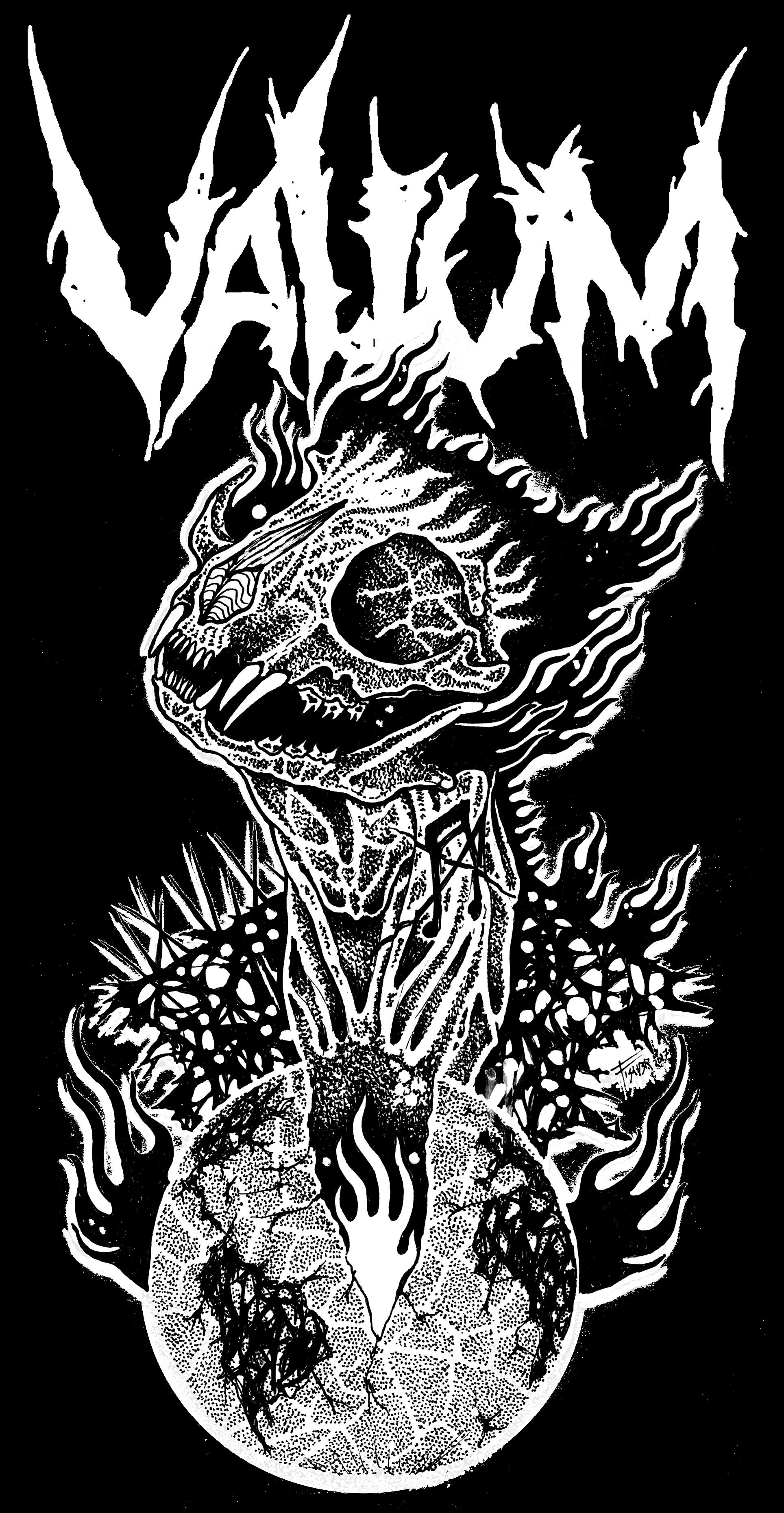 Do you know anything about the Hellenic Metal Scene?
Of course, bands like "Rotting Christ" and "Inveracity" are widely listened to all over the world, "Extermination of millions" is a great "Inveracity" album we have also had the pleasure of listening to crust punk bands like "dishonor.

What are your future plans?
Our future plan is to start recording our 3rd album in February 2021, we already have 8 new songs and we are already advancing with the cover work and art for the album.We will also start talking with different distros and D.I.Y. labels to be able to make the vinyl format for this album real.Regarding events, we do not have very specific plans due to the current world situation of Covid19, in South America we recently came out of quarantine but it is very likely that we will return to a new quarantine, within our plans is to specify a tour in Brazil and another in Peru, but we must be patient to see how this bad situation of the pandemic evolves.We really want to tour in Europe, we have quite a few contacts in different countries of that continent but we must look for sufficient monetary support to be able to get there.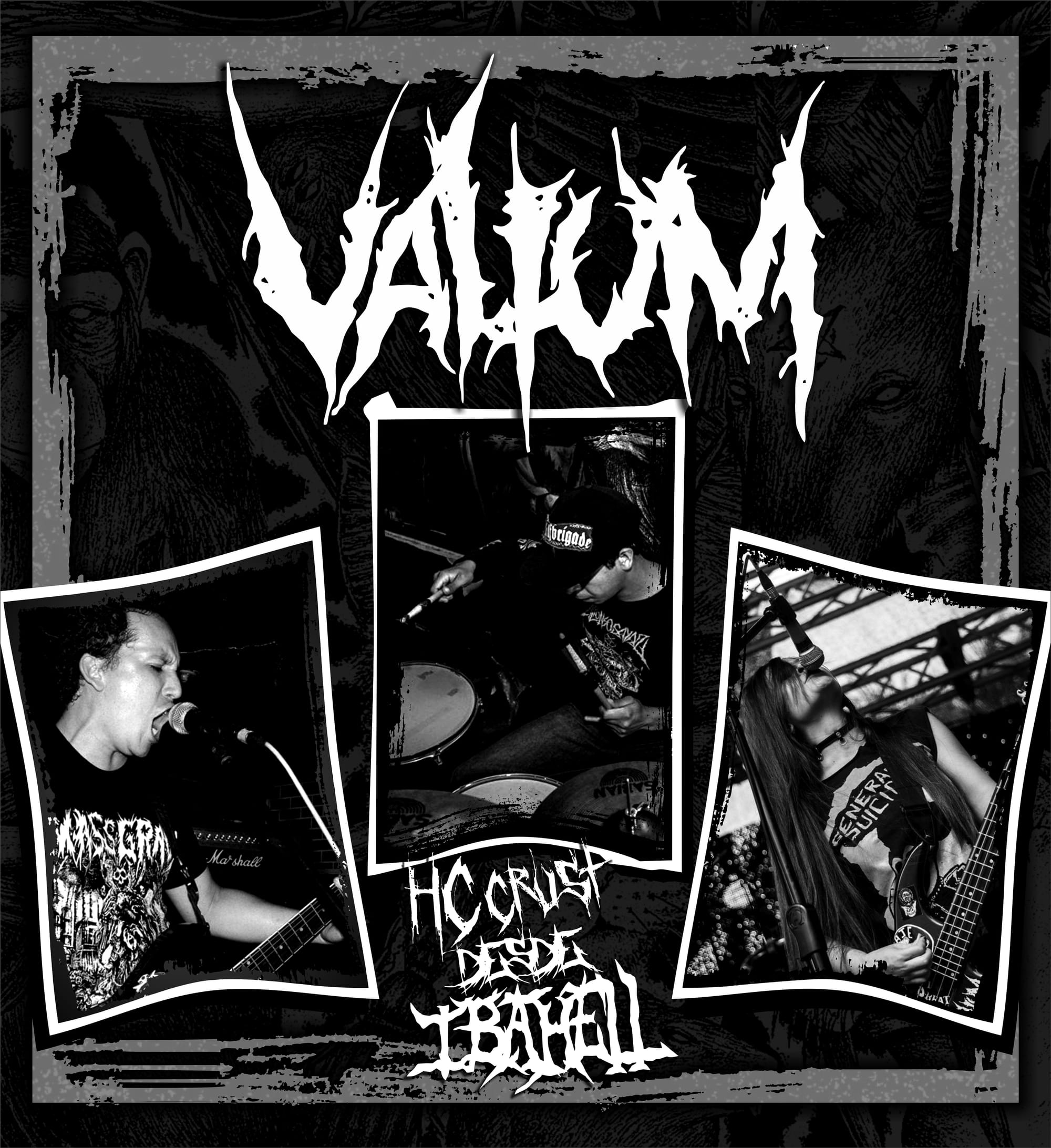 Thank you very much for your time & Keep up the good work! The closure is yours.
Thank you very much for the interview, it is a great job that "Filthy Dogs of Metal" does to keep alive and support the underground scene worldwide.We give a fraternal greeting and hug to all those who work for music and extreme punk and we invite you to listen and see our material of which we will leave you the links, and to follow us on our social networks.
https://valiumibahell.bandcamp.com/
https://www.facebook.com/valiumruidoibahell
https://www.youtube.com/watch?v=02y342DaTs8
https://www.youtube.com/watch?v=Zt37zCFok2k
https://www.youtube.com/watch?v=ze8XzpxGVM
0https://www.facebook.com/valiumruidoibahell/videos/2302783323383753/
https://www.facebook.com/valiumruidoibahell/videos/374916563547240
https://www.instagram.com/valium_ibahell/
By Steve the Filthy Dog.