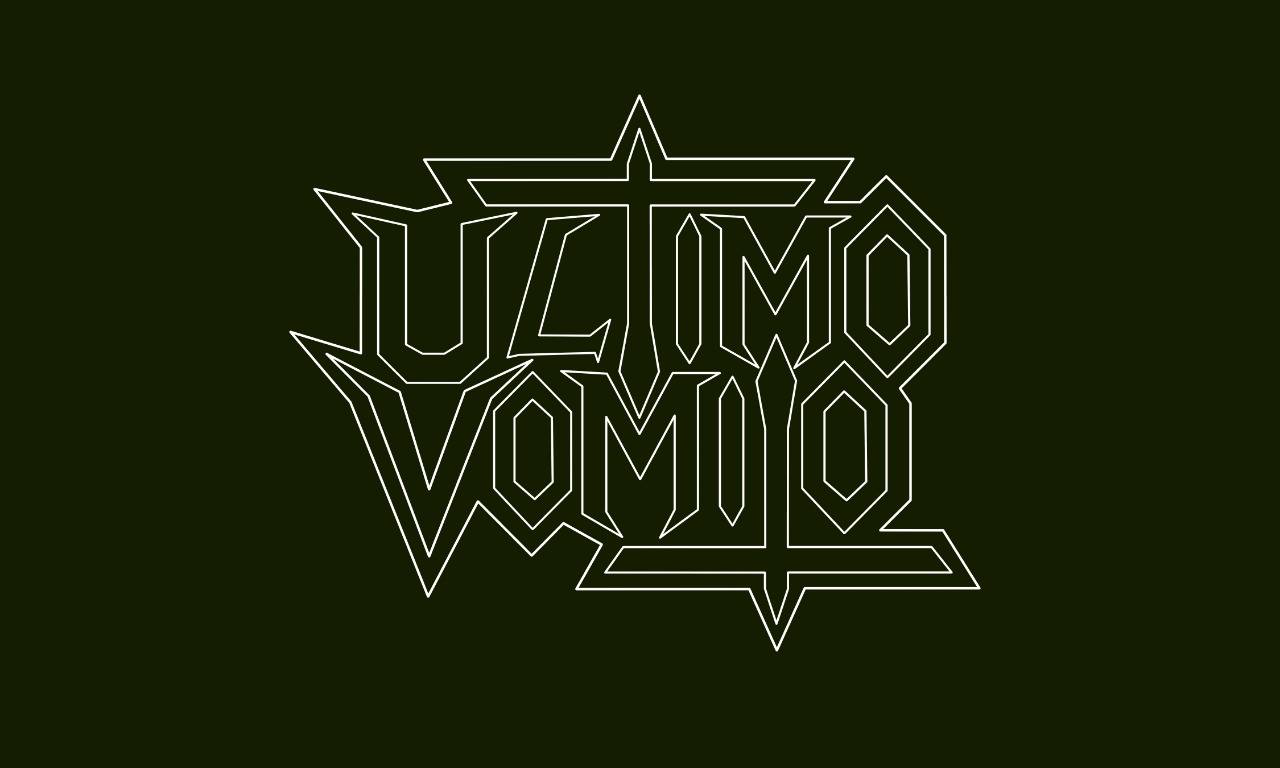 !!!BLACK/THRASH METAL FROM ARGENTINA!!!
Welcome to the FILTHY DOGS OF METAL Webzine.
Tell us a few things about ULTIMO VOMITO (Members, Starting Year etc).
Thank you very much for the space and interest in our band, it's an honor!
We are 3 friends from the city of Chaco (Argentina), united by the passion and love for brutal and raw noise. We started rehearsing at the beginning of this year 2020. Formed by Mauro Sánchez (vocals), Erick Zub (guitar) and Leo Vergara (drums). Since then, we have not stopped composing and enjoying this music we love.The name of the band (Último Vómito/Last Vomit) is a bit sarcastic and self-destructive ... it arises from some extreme drunkenness, at the moment of the worst hangover, in which one always says to himself "this is the last time ... I will not vomit again ..." or some phrase for the style that of course, is never fulfilled ...
You have recently released your Demo ''Cadáver Reanimado''. What is the Feedback from your audience as well as from the Press?
So far, and taking into account the current situation, we consider that the response has been very good. Our first demo, Cadáver Reanimado, is soon to be released in CD format by ARGENTINA THRASH METAL (by Juancho Albarracin). We have a lot of energy and songs ready (when the situation improves) to continue spreading our noise.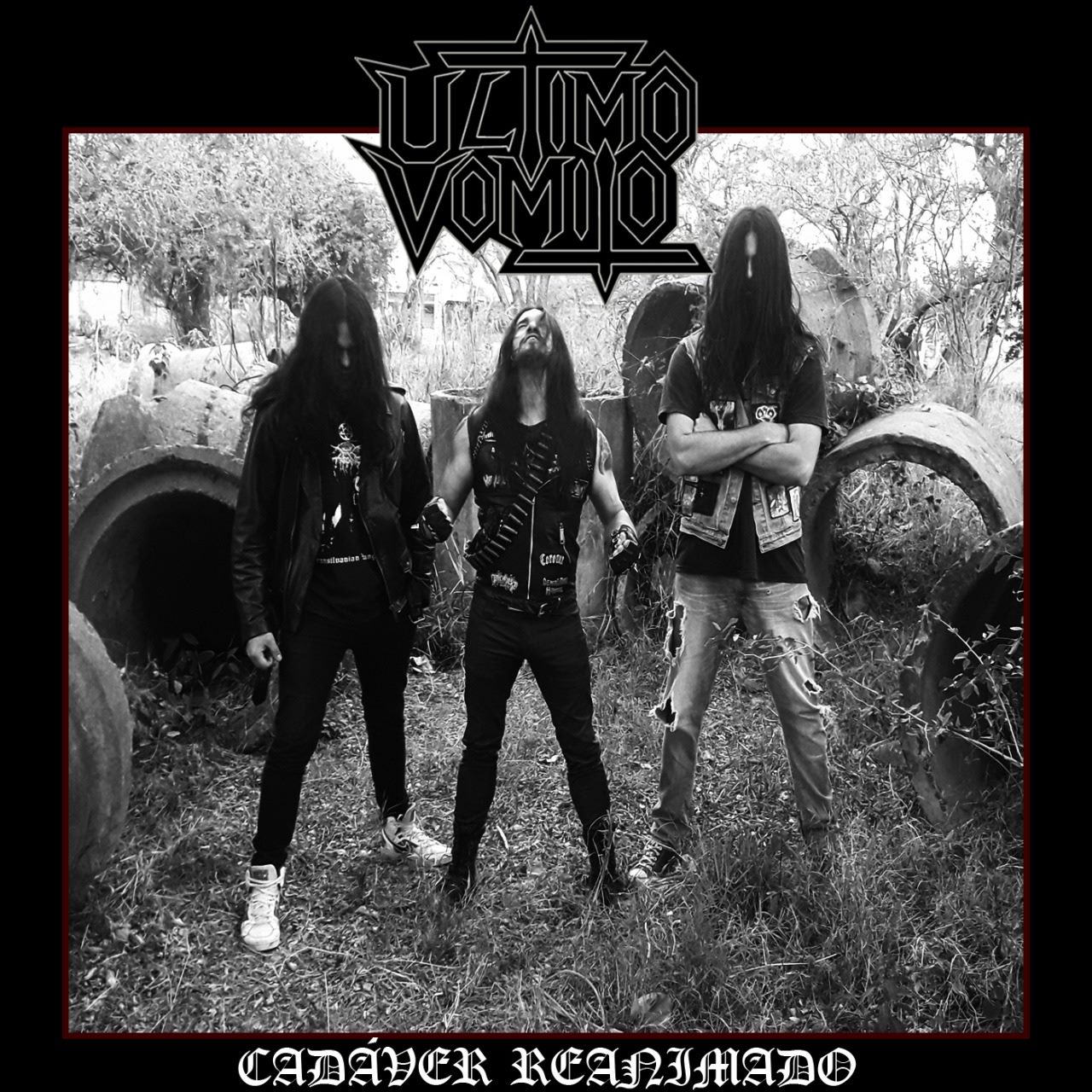 Label or DIY and why?
Both. The composition, time and music is ours alone, but when it comes to distributing it is indisputable how much a label (renowned or independent) can help expand the work that doing it alone would be almost impossible to achieve. ARGENTINA THRASH METAL in a totally disinterested way, and trusting in our sound, offered himself to edit our demo, and we could not be more grateful. Passionate music for passionate people, true underground.

Do you prefer Vinyl, Tape, CD or Digital Format and why is that?
I prefer physical, in any of its formats. I have nothing against the digital format, but there is nothing like having your own CD, tape or vinyl, appreciating the art, the lyrics and all the extra effort that the band put into their material as a whole ... physical material always!

Your music style is Black/Thrash Metal. Which are your main influences (Favourite Artists / Bands etc.)
Some of our favorites includes: Hellhammer-Celtic Frost, old Sodom, Bathory, Sarcófago, Vulcano, Holocausto, Mutilator, SexTrash, Extermínio (Brasil), Korzus, Attomica, Chakal, Bulldozer, Sabbat (Japan), Acutor, Aura Noir, Blasphemy, Bestial Warlust, Venom…among others.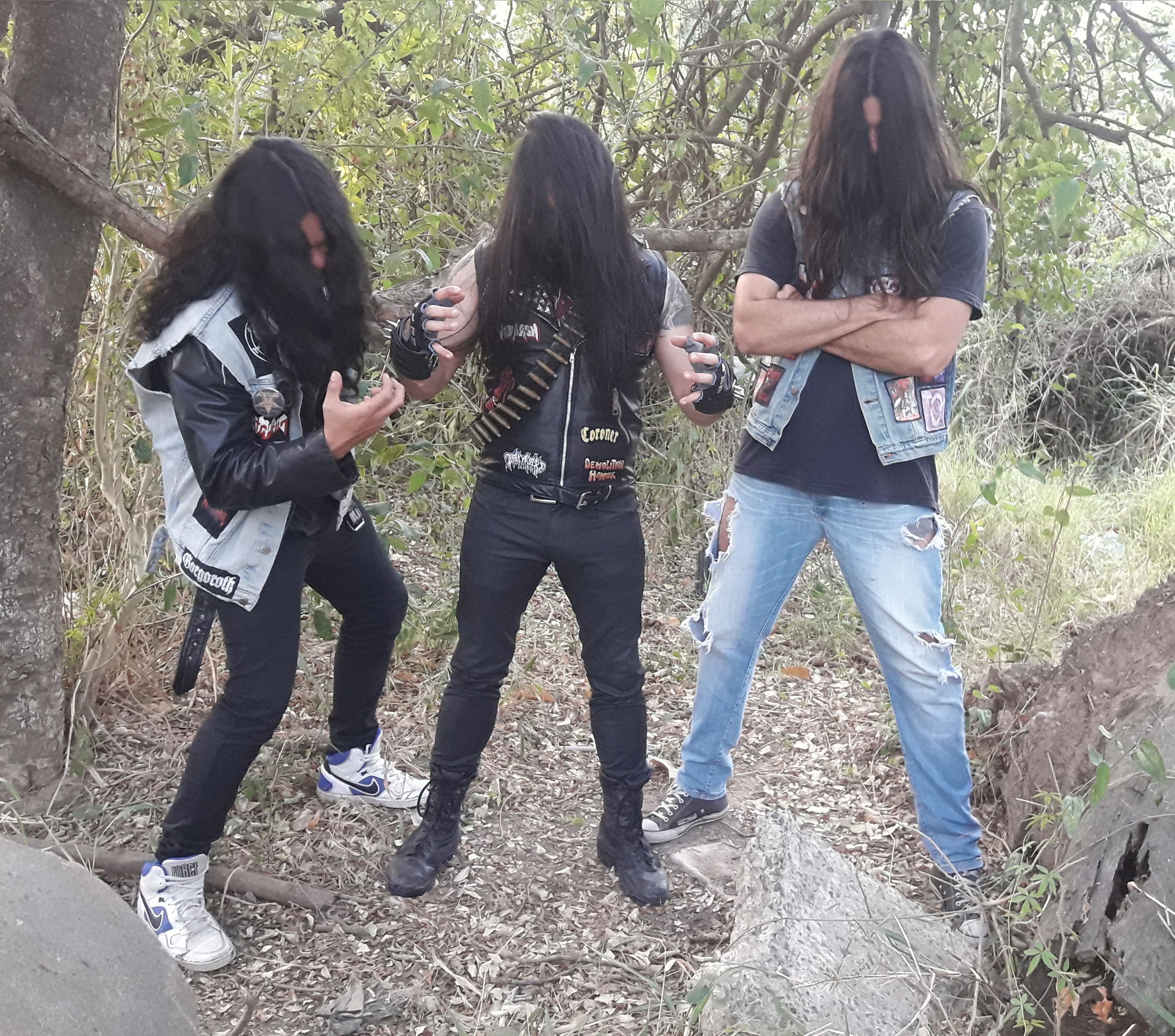 Which things, do you think, a Band should sacrifice in order to succeed? Have you ever sacrificed anything in your life for a better future of your Band?
Something is always sacrificed along the way, and we are happy to do so whenever possible; be it money, time, work, obligations, etc., we make a space to be able to dedicate time to a band that has just started but has a lot of vitality and desire to create and expand its own music.
Describe your ideal live show as a performance Band. Have you already experienced that?
Unfortunately we haven't been able to play live yet, but the feeling of that it's not foreign to me and I know very well what to expect with Último Vómito… total energy and madness (public and band), brutal mosh, high sound, high speed, adrenaline to the max, a lot of alcohol (beer, wine, vodka, you name it!) and share our fury with everyone it reaches. Sharing and having fun above all else.

Which attributes, do you think, that a new Black/Thrash Metal Band should have in order to gain identity and be unique?
Just be real to yourself; do what you like in the natural way that comes out for you. We are very aware that we are not going to revolutionize anything, but the idea of our band is to make music for ourselves, and for those who like that old, rotten, raw and passionate style in the vein of the "First Wave of Black Metal".
Do you believe that Bandcamp and other Digital Platforms help the new Black/Thrash Metal Bands? Which, do you think, is the ideal way for a Band to promote its work?
Of course they do! Over time there have been multiple platforms to help, above all, underground bands in making themselves known and it is appreciated having the option of which one you decide to do it with. In our case, we do it all ourselves, through different platforms, and with the support of fanzines or radios who are interested in our proposal.
Tell us a few things about the New Underground Metal Scene in Argentina (Bands, Fanzines, Webzines, Metal Clubs etc.)
Over the years, the scene in Argentina has grown vigorously in all its styles, so I can recommend some of my favorites from all over the country… Sent To Destroy, Metalurgica, Najash, Witchnight, Munición, Adamantium, Speed Onslaught, Anikilador, Mot, Memento Mori, Black Vul Destruktor, Bonehammer, Carneross, Tungsteno, Militia, Velocidad 22, Fenrir, Grito Clandestino, Vapuleador and a huge etc! Some fanzines that are great: "Metalica Zine", "Zona Under", "Profanación Black Metal Zine", "Despreciable Realidad", "Black Blood Legion", "Enterrado Vivo".
And some exclusively metal radio shows like: Raza Metal, Tierras Oscuras and Lobizón.Very few clubs to play live, that was a constant problem for many years, and still is... Even so, we'll manage that…It does not matter how or where, but we will play live (after the pandemic), as has always been done in these places, small venue and on our own way.
Do you know anything about the Hellenic Metal Scene?
Searching my CD collection I have found several! My personal favorites are Flames, The Crucifier, Suicidal Angels, Swamp, Slaughtered Priest, Mentally Defiled, Bio-Cancer and Chronosphere.
What are your future plans?
For now, keep rehearsing and composing, having fun, drinking, and next year record our first full-length, we already have about 12 songs ready and are eager to capture their bestiality! And of course, once the current situation has improved, play live and share with friends and fans our noise!
Thank you very much for your time & Keep up the good work! The closure is yours.
Thanks to FILTHY DOGS OF METAL and Stavros Bouras for giving us the opportunity to be part of their webzine! Cheers from all Último Vómito.
Let the noise be extreme, let it be raw and beastly, but above all things, REAL.
By Steve the Filthy Dog.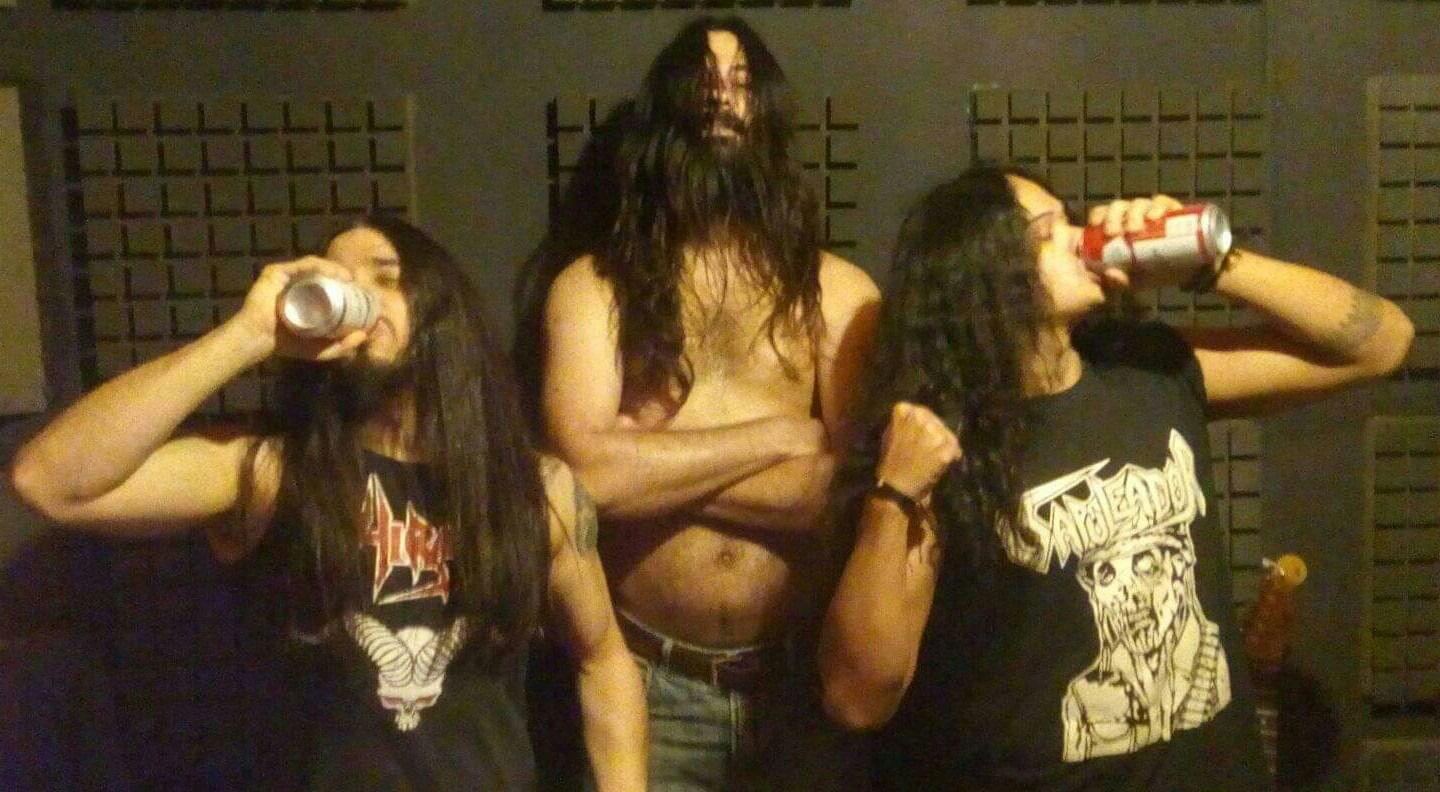 ULTIMO VOMITO CONTACT:
https://ultimovomito.bandcamp.com/releases
https://www.facebook.com/ultimo.vomito