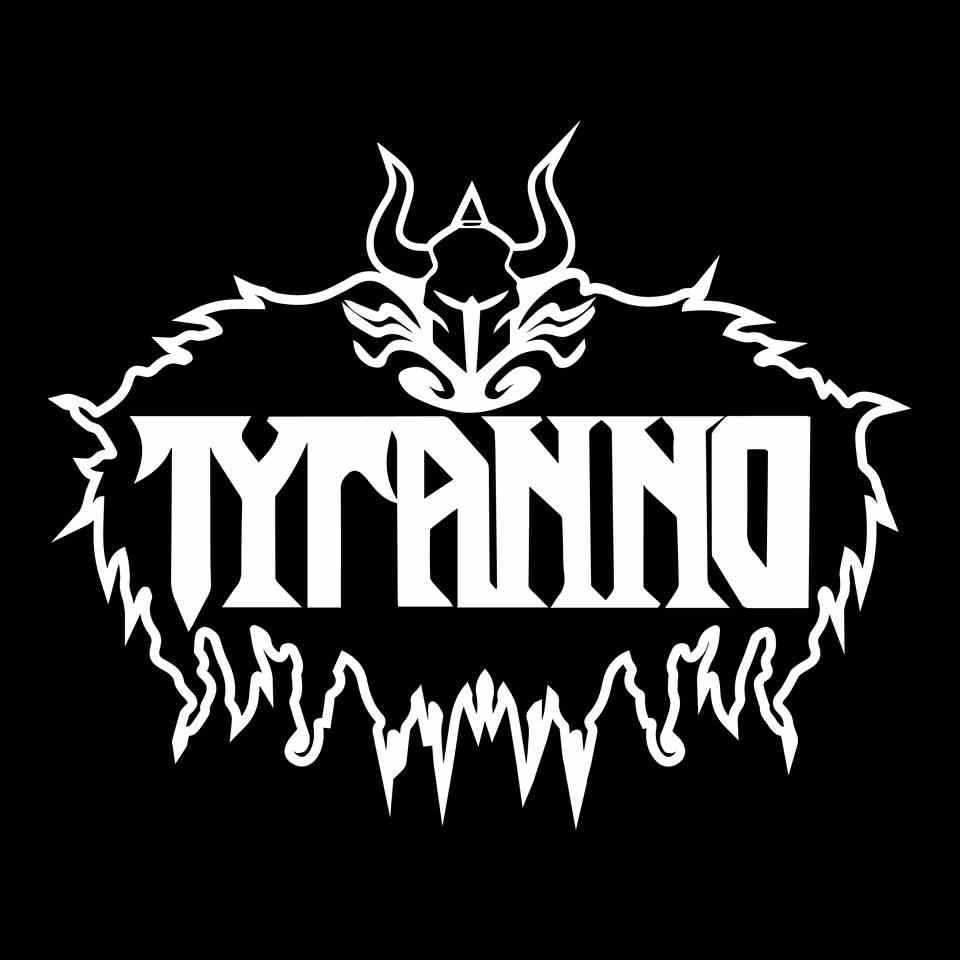 !!!BRAZILIAN DEATH /THRASH METAL!!!
We had a conversation with Dyd Bastard (Vocals/Guitars).Enjoy!
Welcome to the FILTHY DOGS OF METAL Webzine.
Tell us a few things about TYRANNO (Members, Starting Year etc).
Tyranno started in 2014, formed by me and my brother. At the time we had another bass player, but from our first album we are with Diabolic.We have been friends on the scene for many years.The initial idea was to mix the influences we have and make an obscure and yet heavy metal sound.
You are going to release your new album ''March of Death''. Tell us a few things about this project.
This album is a great pride for me, because I believe that we managed to evolve in relation to the first one. This is a record with more personality, more like me.All the lyrics and music are mine, so there's a lot of me there, my experiences and things like that.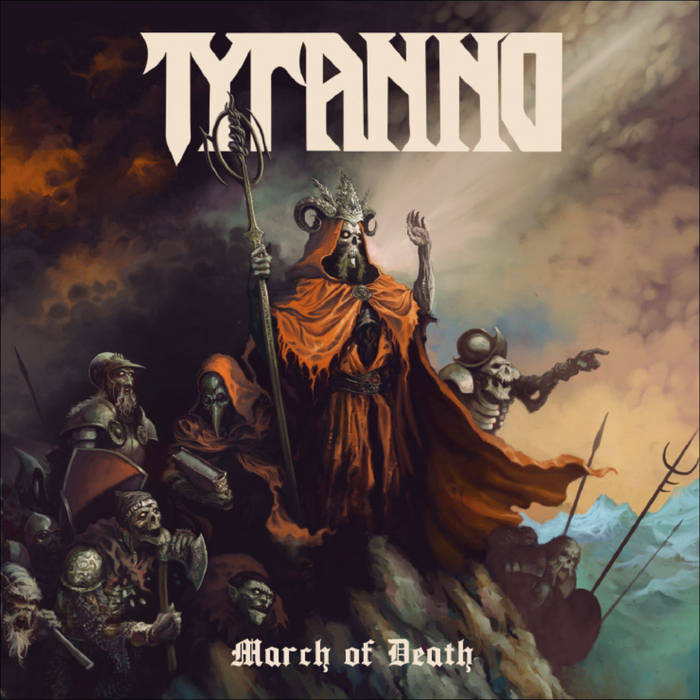 Label or DIY and why?
For this record we are working with two labels, Crionics Records and HelldProd. The first takes care of the national launch and the second international.Although the DIY spirit is extremely important for underground bands, looking for partners who buy the idea of the band, who want to invest, helps to improve distribution around the world.The band that is closed in your world does not exist.
Do you prefer Vinyl, Tape, CD or Digital Format and why is that?
Vinyl is the best thing there is to listen to music! I'm from the time of vinyl, I grew up picking up covers, seeing the details of the booklet and things like that.Now, truth be told, if you don't have minimally good equipment, you're not taking advantage of the potential.For the day to day I end up using more the digital format, because it is easier and more portable.
Your music style is Death/Thrash Metal. Which are your main influences (Favourite Artists / Bands etc.)
Choosing bands is complicated, isn't it? I think I can choose Venom, of course; Celtic Frost, not just Morbid Tales;Slayer, which young man doesn't want to play those crazy things? Everything I hear ends up influencing in some way, not just Death, or Thrash Metal.And I say more, not only music influences, all the experiences we go through help to compose what Tyranno does.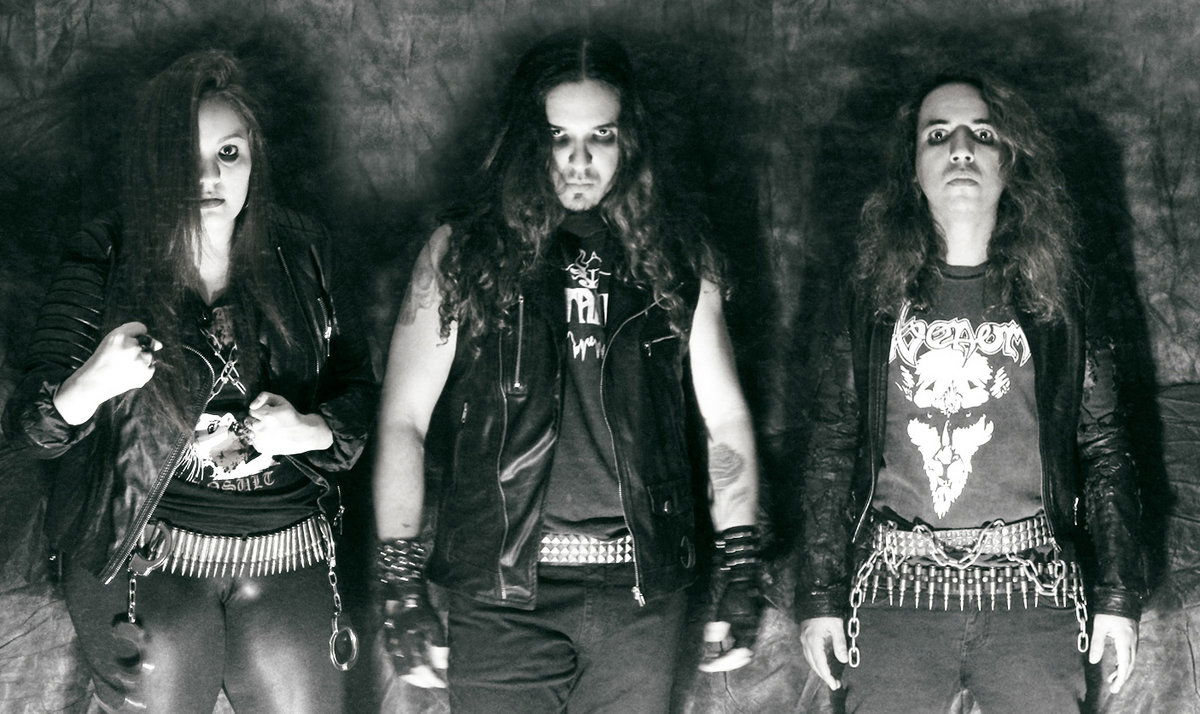 Which things, do you think, a Band should sacrifice in order to succeed? Have you ever sacrificed anything in your life for a better future of your Band?
In each band, each member has their questions. I do not believe it is possible to specify this, as I know band members who are rich and others who live in slums.Each one will need to make a different effort to get where they want.Here in Rio de Janeiro we have a weak scene today, great bands, but with few places to play and little public presence, so all bands are sacrificing their time and energy to keep the flame alive.
Describe your ideal live show as a performance Band. Have you already experienced that?
I really can't say what my perfect show would be like.Maybe a festival, great stage, great sound, people interested in listening to the band, cold beer...
Which attributes, do you think, that a new Death/Thrash Band should have in order to gain identity and be unique?
The most important thing is to compose in a sincere way.If the person wants to be just a copy, then he will always be below the reference band, instead of being beside him.You can look like a band, you can be influenced by a band, but you have to think your way. There is no other way in my view.
Do you believe that Bandcamp and other Digital Platforms help the new Death/Thrash Metal Bands? Which, do you think, is the ideal way for a Band to promote its work?
Certainly digital platforms help spread the word, nowadays practically everyone uses the internet and the new generation basically just uses it.The best way for the band to promote itself has always been and still is to play live, going on tour, meeting people face to face, talking to people from different cultures...
Tell us a few things about the New Underground Metal Scene in Brazil (Bands, Fanzines, Webzines, Metal Clubs etc.)
The first thing I can say is: we have some of the best bands in the world. Unfortunately, we have terrible concert venues for underground bands,little publicity at concerts, a weak economy that prevents people from spending money and also producing good events.The band that wants something more needs to tour the world as soon as possible.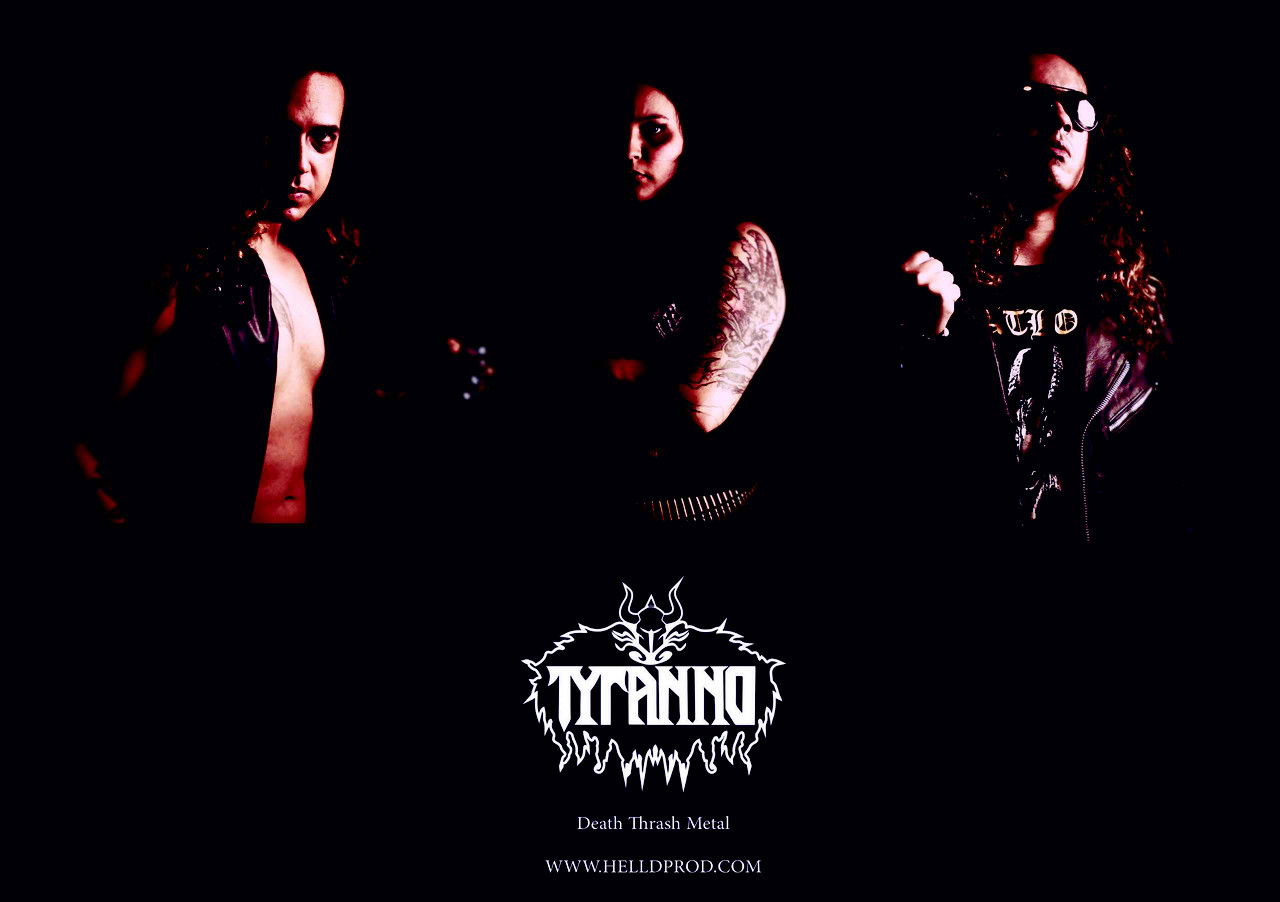 Do you know anything about the Hellenic Metal Scene?
I confess that I don't really know. I've heard some bands like Astarte, Rotting Christ, Varathron, but I don't remember when it was the last time.I have a friend who speaks very well of Greek Black Metal. Maybe it's time to give more space in my auditions.
What are your future plans?
Our album just came out in August, so now we are spreading it within the possibility because of the world pandemic.We hope to do our first tour in Europe in 2022 with the band Imperador Belial. Unfortunately, the moment forces us to make plans far ahead.
Thank you very much for your time & Keep up the good work! The closure is yours.
I appreciate the space and opportunity to show Tyranno's name to more people.Keep the flame alive, because the underground is important to metal.Whoever wants to know more about the band can look for us on Facebook, Instagram, Bandcamp and so on. For all Metalheads.
By Steve the Filthy Dog.
TYRANNO CONTACT:
https://tyranno666.bandcamp.com/releases
https://www.deezer.com/en/artist/10885266
https://www.facebook.com/tyrannoband
https://www.instagram.com/tyrannoband/
https://www.reverbnation.com/tyranno