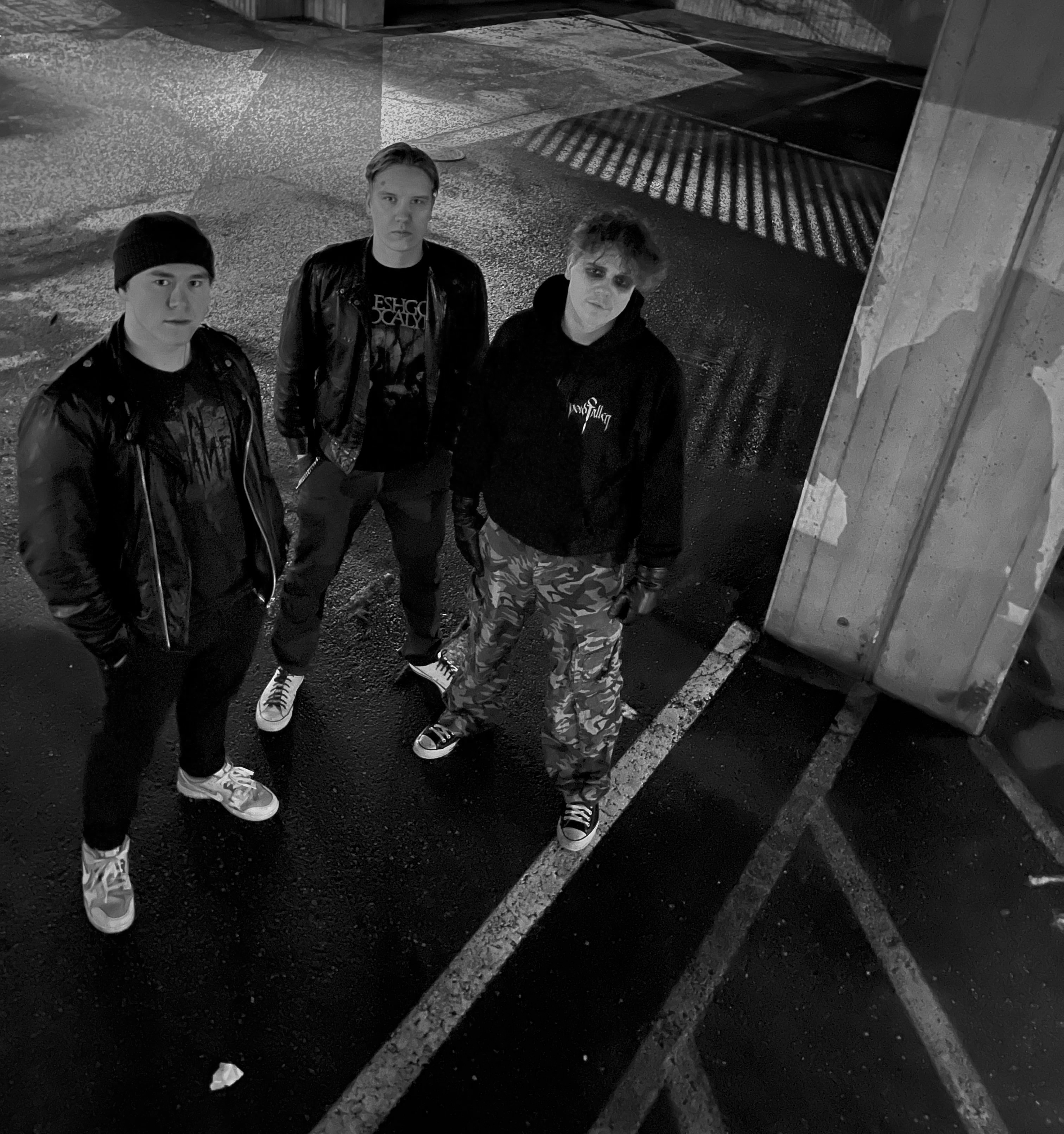 !!!MELODIC DEATH METAL FROM FINLAND!!!
Welcome to the FILTHY DOGS OF METAL Webzine.
Thank you for having us for the interview, it is a pleasure!
Tell us a few things about THE LAST PROPHECY (Members, Starting Year etc).
The Last Prophecy is a Finnish melodic death metal band from the city of Espoo (close to the capital, the population is a bit under 300k). The band is now a trio, as we're missing a bassist right now. The band members are:
Joakim Haahtela - Guitars and vocals
Petteri Karinen - Guitars
Henri Toropainen - Drums
One could say, that the foundations of The Last Prophecy were laid in late 2020, when our guitarist Petteri Karinen, drummer Henri Toropainen and our ex-bassist started to play some cover songs together. The songs were mostly Metallica and Megadeth-covers, as at the time those were our favourite metal bands. That continued on for like 4-5 months before we started to hold auditions in search of a second guitarist, and in early March of 2021 we decided to have Joakim Haahtela as the added guitar player in the band. Shortly after, let's say in like 1-2 weeks after Joakim joined we started to write our own music, decided the band name and overall put the wheels of the band in motion, and 2 years later that's the road we're still on.
In 2022 you released your single ''Insomniac''. What was the feedback from your audience as well as from the press?
The feedback for Insomniac has been mostly positive. The bass intro of the lead track has been praised, and overall the energy and songwriting of the tracks have been highly regarded in terms of our audience and the press. We ourselves are not completely happy with the mixing of the songs, and might sometime in the future re-mix and re-release them when we find the time and place to do so.
Label or DIY and why?
We are DIY, and the main reason for that is the fact that when we sign, we want to sign to a label that we believe in. We have been contacted by a few different smaller labels, but we don't think that the labels we have been contacted by are the best option for us. When the right label is found and the time is right, we will definitely sign, but until that we are staying unsigned.
Do you prefer Vinyl, Tape, CD or Digital Format and why is that?
When releasing music, we prefer digital format. The reason for that is that our listeners don't care that much about the format or the physical copies, and instead listen to the recorded music itself on their mobile devices or computers. When we release a full-length LP in the future, we will definitely press out physical copies, but with shorter releases (EP, Single) we're not doing that.
Your music style is Melodic Death Metal. Which are your main influences (Favourite Artists / Bands etc.)
We'd say that our main influences musically are Children Of Bodom and In Flames. We have a LOT of bands we listen to and take inspiration from, but those two are our biggest influences for sure.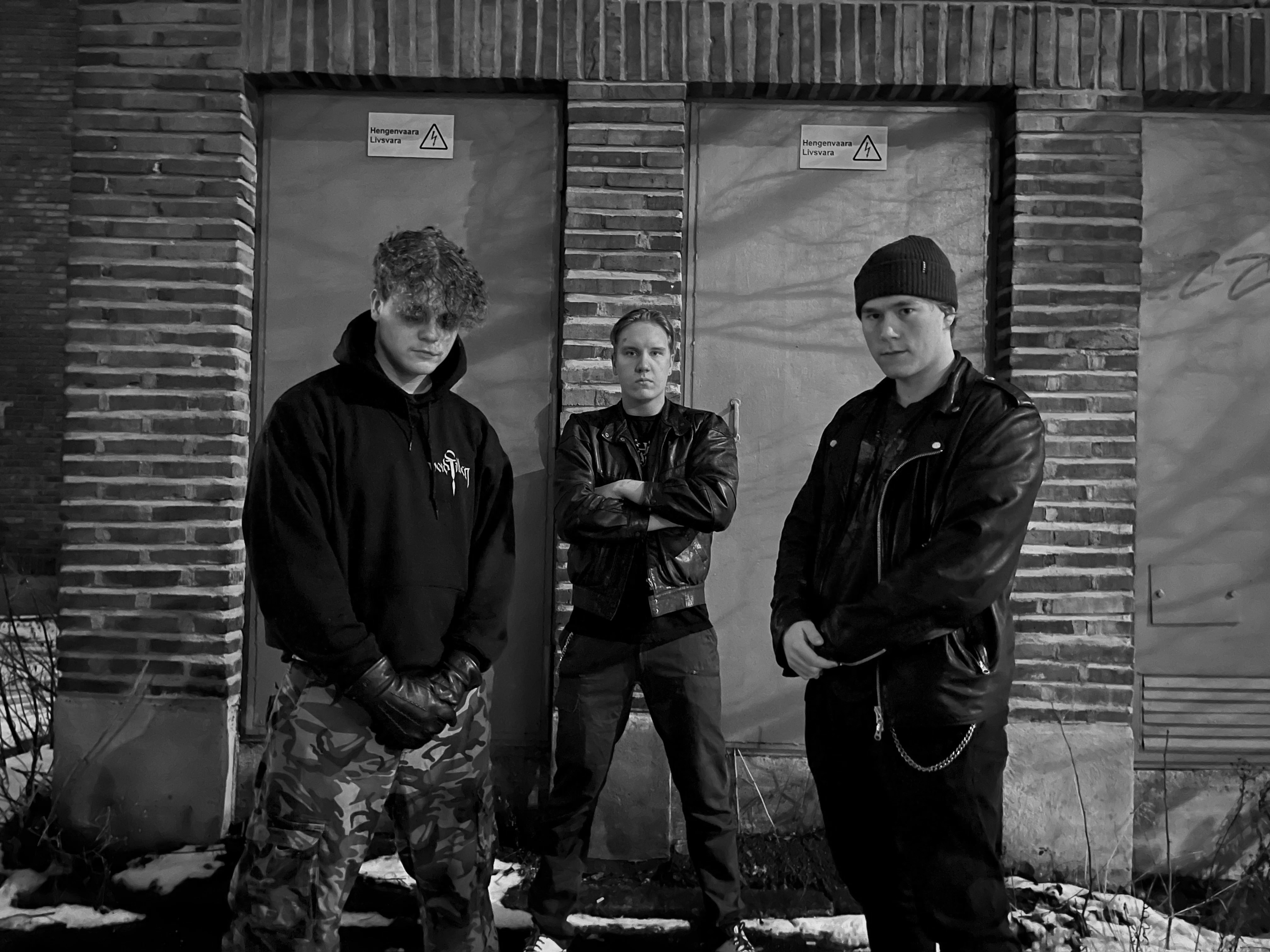 Which things do you think a Band should sacrifice in order to succeed? Have you ever sacrificed anything in your life for a better future for your Band?
The most important factor is passion. If you are not passionate about your music and your instrument, there is no future for your band. The countless hours of practice, recording and playing gigs are something that one is not willing to do if one doesn't love what they're doing.
Describe your ideal live show as a performance Band. Have you already experienced that?
The ideal show for us isn't really about the size of the venue or the crowd. Instead, we think that if every single person who have come to the show think that they have gotten their money's worth from the show, you can't really do better. Have we experienced that? Hard to say - there's always room for improvement, but our best show has not been played, that's for sure.
Which attributes, do you think, that a new Death Metal Band should have in order to gain identity and be unique?
As said before, you need to be passionate about your music and your instrument. You also need to know how to play your instrument, and find your own ways of doing things. You really can't make it as a rip-off, you have to be original at least in some way.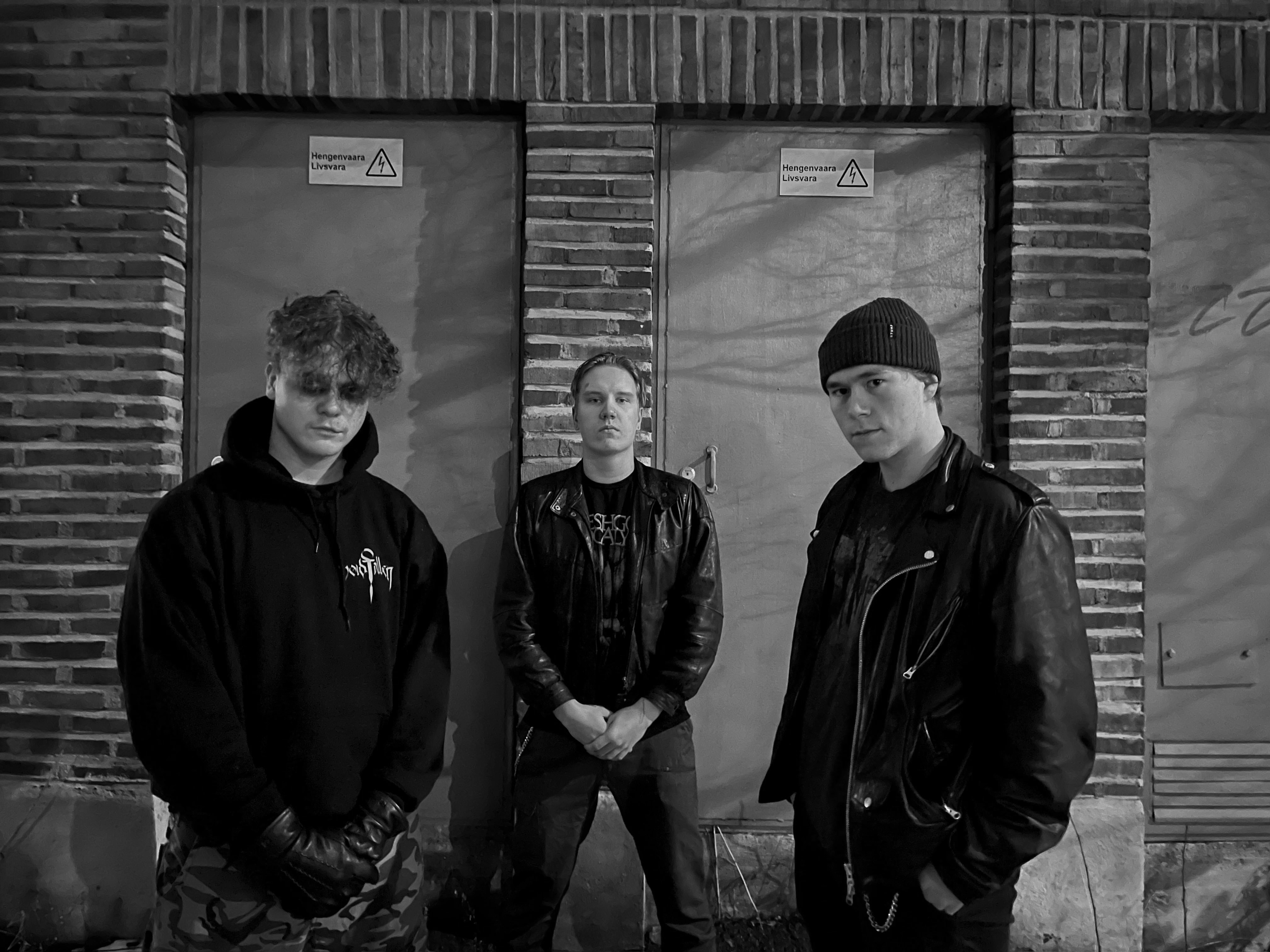 Do you believe that Digital Platforms help the new Death Metal Bands? Which, do you think, is the ideal way for a Band to promote its work?
Yes, we think digital platforms definitely help new Death Metal Bands. You can reach out to your audience in ways that weren't possible before the age of digital platforms, and that's really the thing that matters when trying to gain exposure. In terms of promoting your work, you need to spread out as wide as you can, and really take your time and energy when doing marketing: Why would anyone check you out if you don't put an effort in gaining exposure?
Tell us a few things about the New Underground Metal Scene in Finland (Bands, Fanzines, Webzines, Metal Clubs etc.)
The Finnish underground metal scene is actually thriving! There are many bands slowly gaining exposure and moving to bigger stages, especially from the Helsinki metropolitan area. In fact a band from the scene called Cryptic Hatred, which consists of 19-20-year-olds did a Finnish tour with the widely-known metal act Lost Society a couple months back!
Do you know anything about the Hellenic Metal Scene?
About the scene itself? No. Of course we know the most widely known bands, such as Rotting Christ and Septicflesh (In fact our drummer is a big fan of Septicflesh), but we don't know that much about the underground bands or the scene itself.
The last 3 years worldwide we have faced many dark, strange & new situations with our everyday life (covid, lock-down etc.) Did all of this affect you positively or negatively?
It is strange to say this, but it affected us positively! We actually formed during the worst time of the pandemic, and it is possible that we might have not been found if not for Covid. The only downside in terms of the band was that we couldn't play any gigs during the first year of us being a band, as the clubs and venues we're all closed.
What are your future plans?
Well, we're releasing our new EP Hate Is My Mentor on the 22nd of March, so that is definitely a big thing for us in the near future. We're also scouting for a new bassist, but as our vocalist/guitarist is doing the mandatory Finnish military service until the autumn of 2023, we're not in a rush. After Joakim gets back though, we're planning on playing a lot, and we mean A LOT of gigs!
Thank you very much for your time & Keep up the good work! The closure is yours.
First of all, we'd like to thank you at Filthy Dogs Of Metal for having us! Also, a massive thank you to everyone who have taken their time to read this interview, we wish you all the best! As we said, our new EP is coming out on 22nd of March on ALL of the main digital platforms, so check it out on when it is released! Cheers!
By Steve the Filthy Dog.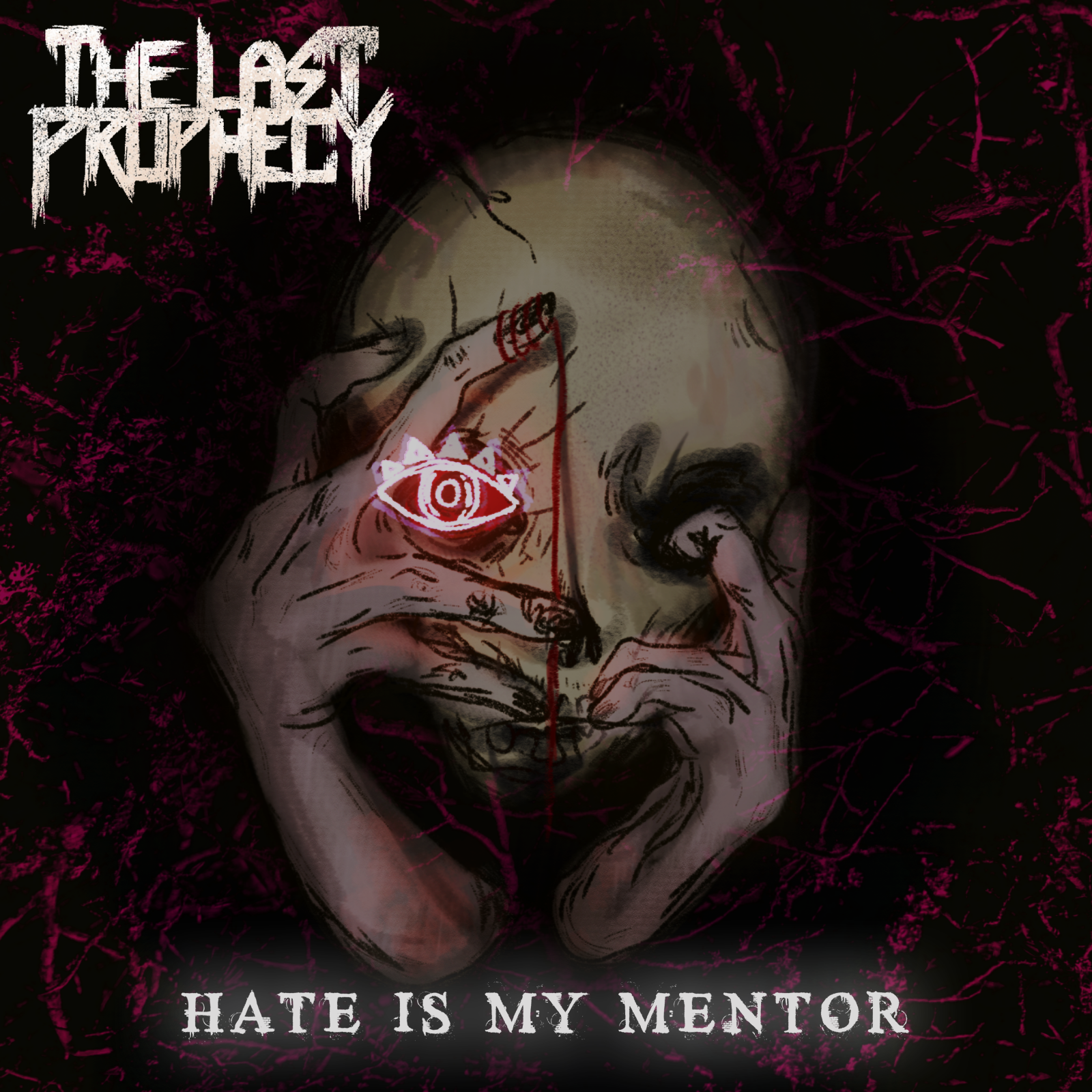 THE LAST PROPHECY CONTACT:
https://www.facebook.com/TheLastProphecyFi
https://www.instagram.com/thelastprophecy_/
https://open.spotify.com/artist/6lEWFP5Q8gm5seWmJDZReB