!!!FINNISH THRASH METAL!!!
We had a conversation with IRON TALON.Enjoy!
Welcome to the FILTHY DOGS OF METAL Webzine.
1. Tell us a few things about IRON TALON (Members, Starting Year etc).

We started the band in august 2019. The members include Juha Forsstrom (Drums) and Timo Takala (vocals, guitar, bass). We will probably get a live guitarist at some point.
The music itself is heavily influenced by German thrash metal and the songs are about war history in general.

2. You have recently released your Demo 2019. What is the Feedback from your audience as well as from the Press?

The feedback has been positive so far from the listeners and people who have purchased the demo. The release itself is pretty fresh and at this stage, the press has been limited but positive.

3. Label or DIY and why?

The CD-R version of the demo has been DIY from the scratch and it has its perks and total control of the product.
But as for the promotional and distributional aspect of things, I would think a label is easier for the band. We are working with Rapid Fire Records for future releases at the moment.

4. Do you prefer Vinyl, Tape, CD or Digital Format and why is that?

All of the above have their place in producing music, but we prefer vinyl. The artwork really shines with this format, so I guess this is the reason!

5. Your music style is Thrash Metal. Which are your main influences (Favourite Artists / Bands etc.)

Sodom and German thrash metal in general.

6. Which things, do you think, a Band should sacrifice in order to succeed?
Have you ever sacrificed anything in your life for a better future of your Band?

I think it is a balance between spare time and money, but I wouldn't say playing in a band is sacrificing anything if you like to do it.
I would say it is more like investing, so I don't think we have sacrificed anything.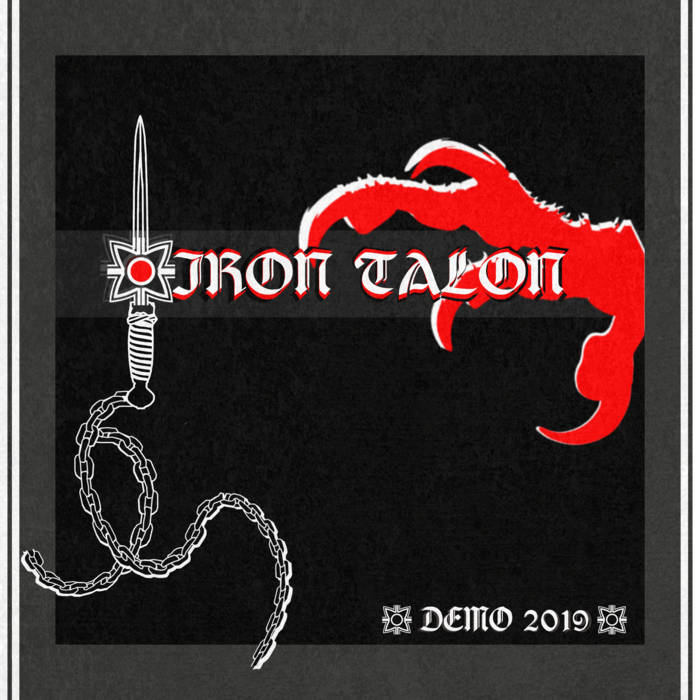 7. Describe your ideal live show as a performance Band. Have you already experienced that?

We haven't been gigging with Iron Talon yet. But I guess the ideal live show is where the band gets paid and the people show up too!

8. Which attributes, do you think, that a new Heavy Metal Band should have in order to gain identity and be unique?

I have no idea. These days it is probably more to do with luck and with the people you know. And also it doesn't hurt to have hits on your album.

9. Do you believe that Bandcamp and other Digital Platforms help the new Heavy Metal Bands? Which, do you think, is the ideal way for a Band to promote its work?

They are helping for sure! There are just so many new bands appearing, so it is hard to get heard.
I would guess you need to use a decent amount of money for promotion. So it can be beneficial to hire a promotor for the stuff or try to advertise the stuff to labels.

10. Tell us a few things about the New Underground Metal Scene in Finland (Bands, Fanzines, Webzines, Metal Clubs etc.)

I don't know if there is a big scene in Finland, it is hard to get a venue or a good gig with people attending as for a underground metal band.
Of course there are too many to list as for bands, and almost everyone knows each other anyway.
So I would guess many Finnish underground bands are aiming somewhere else than Finland and not trying to create a "scene" in Finland.

11. Do you know anything about the Hellenic Metal Scene?

Not that much unfortunately, but great bands sure like to play there!

12. What are your future plans?

We will start rehearsing soon to get the live lineup working and also we are working on the next release.
So the future plans are revolving around these things.

13. Thank you very much for your time & Keep up the good work! The closure is yours.

Thanks! Be on the lookout for some more releases and support us on our Bandcamp page.
By Steve the Filthy Dog.
https://www.facebook.com/irontalonband/