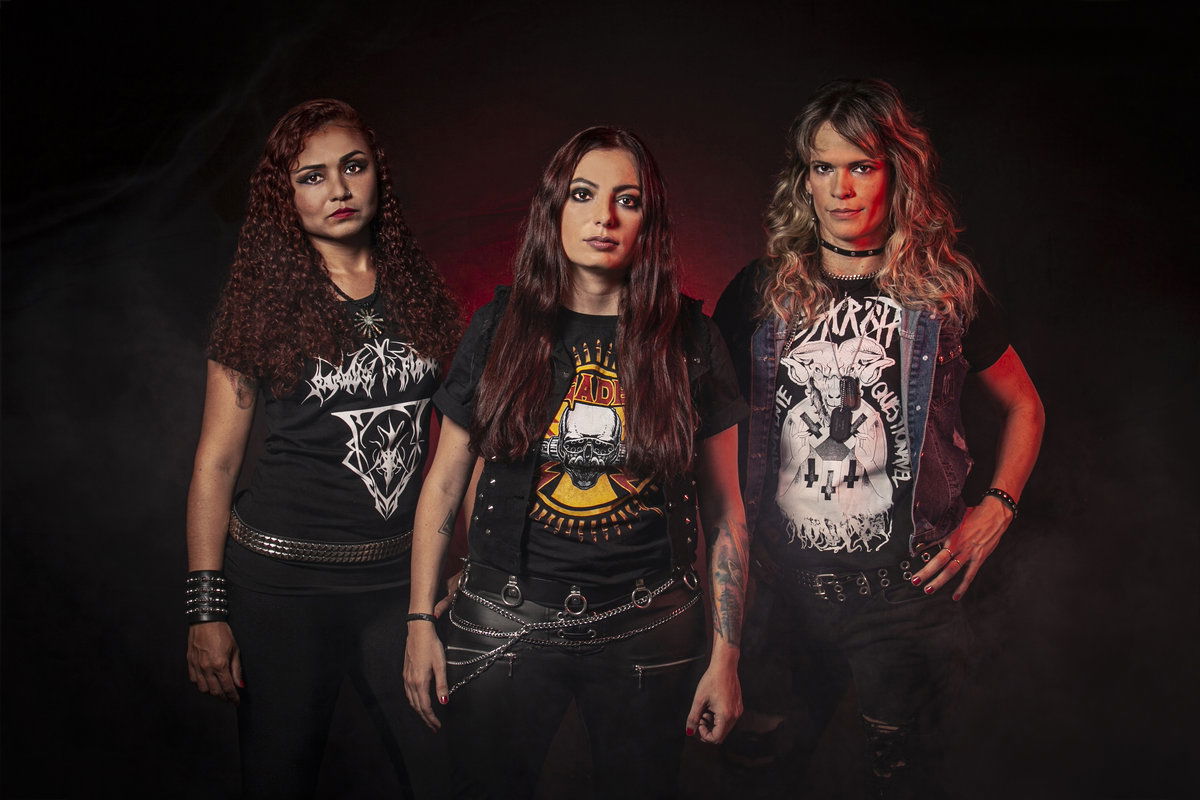 !!!THRASH METAL FROM BRAZIL!!!
We had a conversation with Renata Petrelli (Guitas/Vocals). Enjoy!
Welcome to the FILTHY DOGS OF METAL Webzine.
Thank you for having us!

Tell us a few things about DAMNNATION (Members, Starting Year etc).
The Damnnation consists in: Me on guitars and vocals, Aline Dutchi on bass and backing vocals and Luana Diniz on Drums. The band started in February of 2019.

In 2020 you have released your EP ''Parasite''. What was the Feedback from your audience as well as from the Press?
I didn't expected all the good feedback so fast, for real. But of course it is great and help us too work more and more.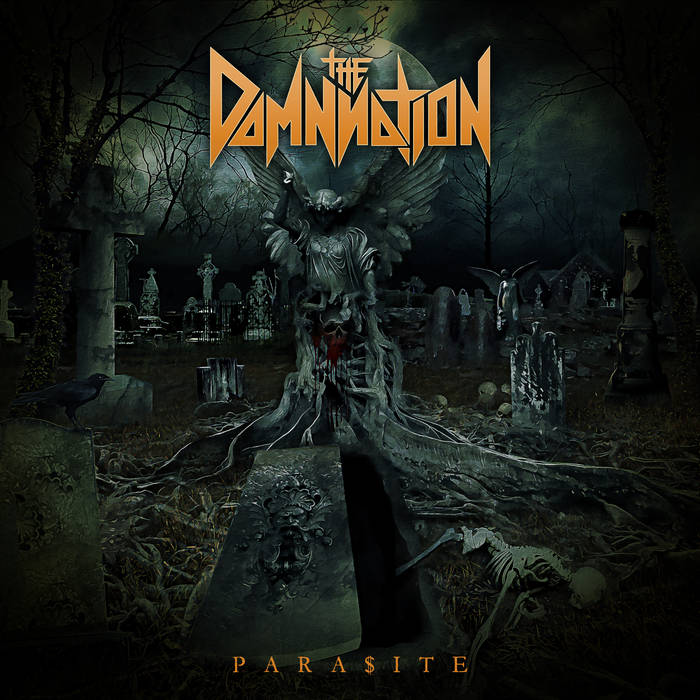 Label or DIY and why?
Both, Label can help a lot in so many ways. Of course the band as itself must do a lot of work to have the best perspective for both sides, i think.

Do you prefer Vinyl, Tape, CD or Digital Format and why is that?
Vinyl and CD. Digital Format is helpful to spread our music as well.

Your music style is Thrash/Death Metal. Which are your main influences (Favourite Artists / Bands etc.)
Actually I just can't classify our music as only thrash or even death metal. Lol, we have a lot of thrash influences of course, such as Megadeth, Metallica, Kreator, Testament. But also some grunge from Alice in Chains, Some other 90's like Faith No More. Even some stoner, southern rock. We really don't care much about it, we are just doing our stuff and sound as ourselves hahaha.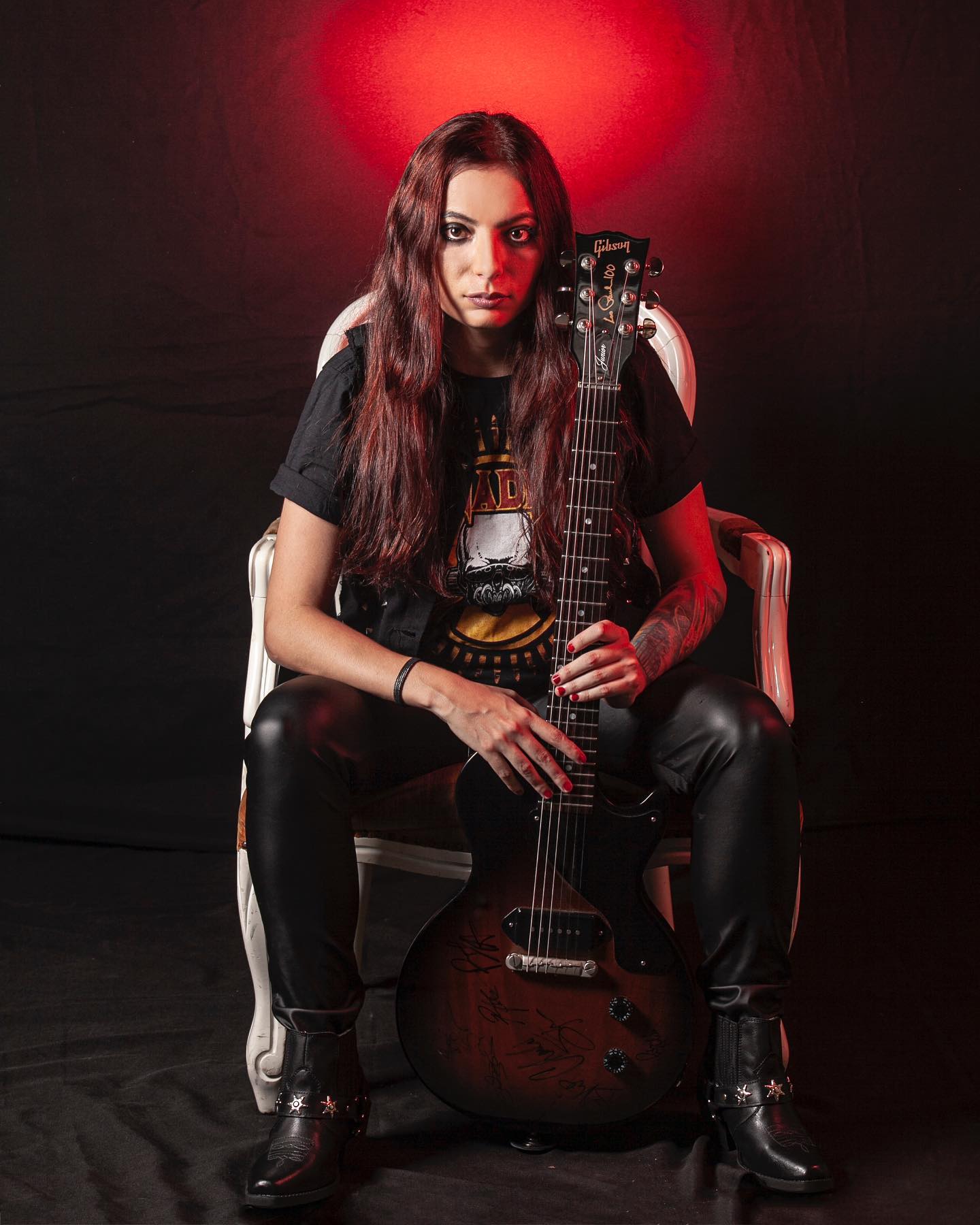 Which things, do you think, a Band should sacrifice in order to succeed? Have you ever sacrificed anything in your life for a better future of your Band?
That is paradoxal! Here in Brazil we don't have so much support for making music (specially metal), so, a lot of money spent come from our daily jobs. Probably the most think I had sacrificed was "time" to practice, to compose and planning things for the band, instead going hang out somewhere or even spend money with other things, I prefer to spend it on a better equipment, study and all.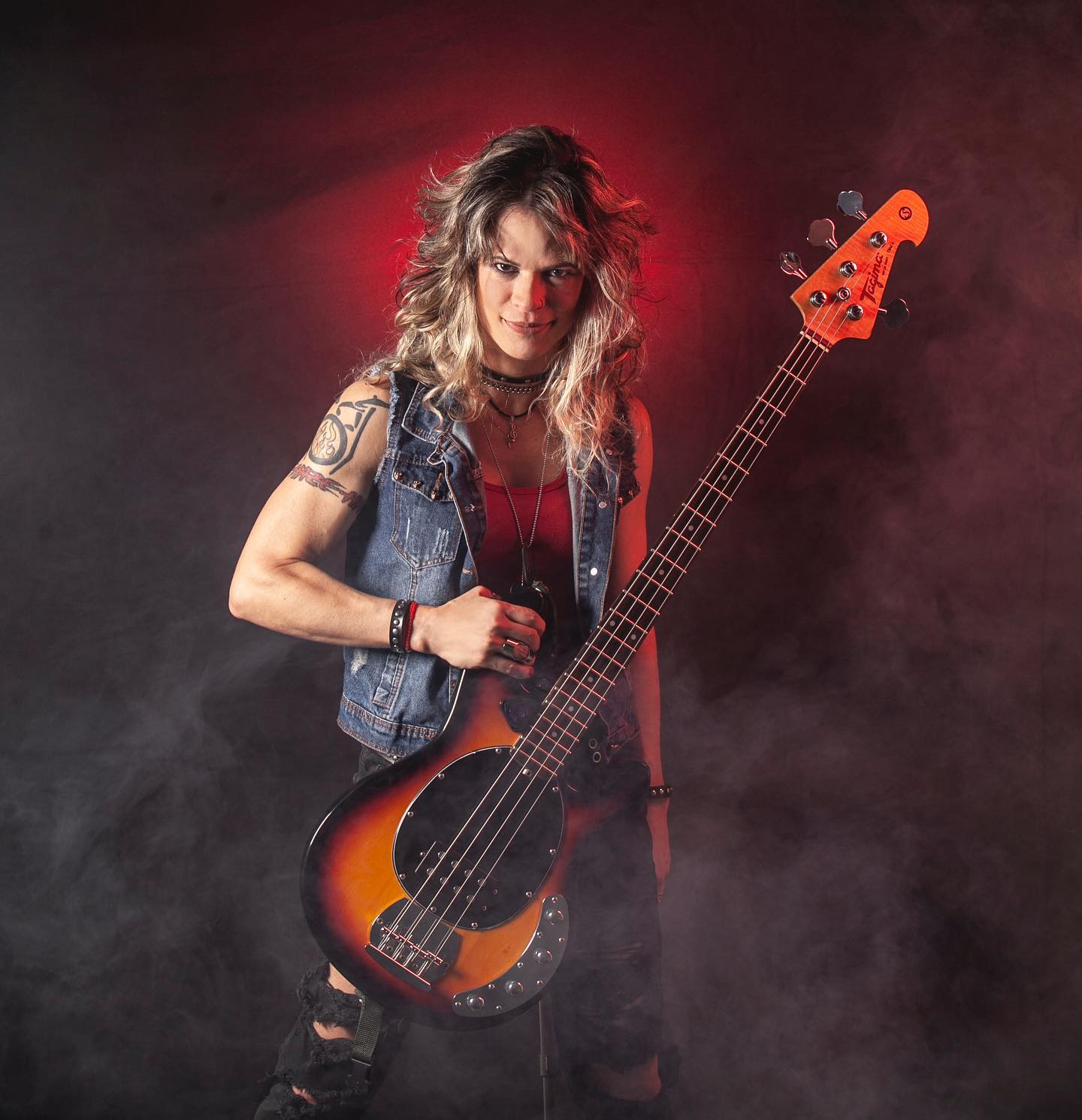 Describe your ideal live show as a performance Band. Have you already experienced that?
Not yet, but I think it will come. I had some cool experiences in other bands I've played, having toured Europe and South America. But for all the girls in the band a dream coming true would be play in some of these big festivals, as Wacken, Hellfest and so on!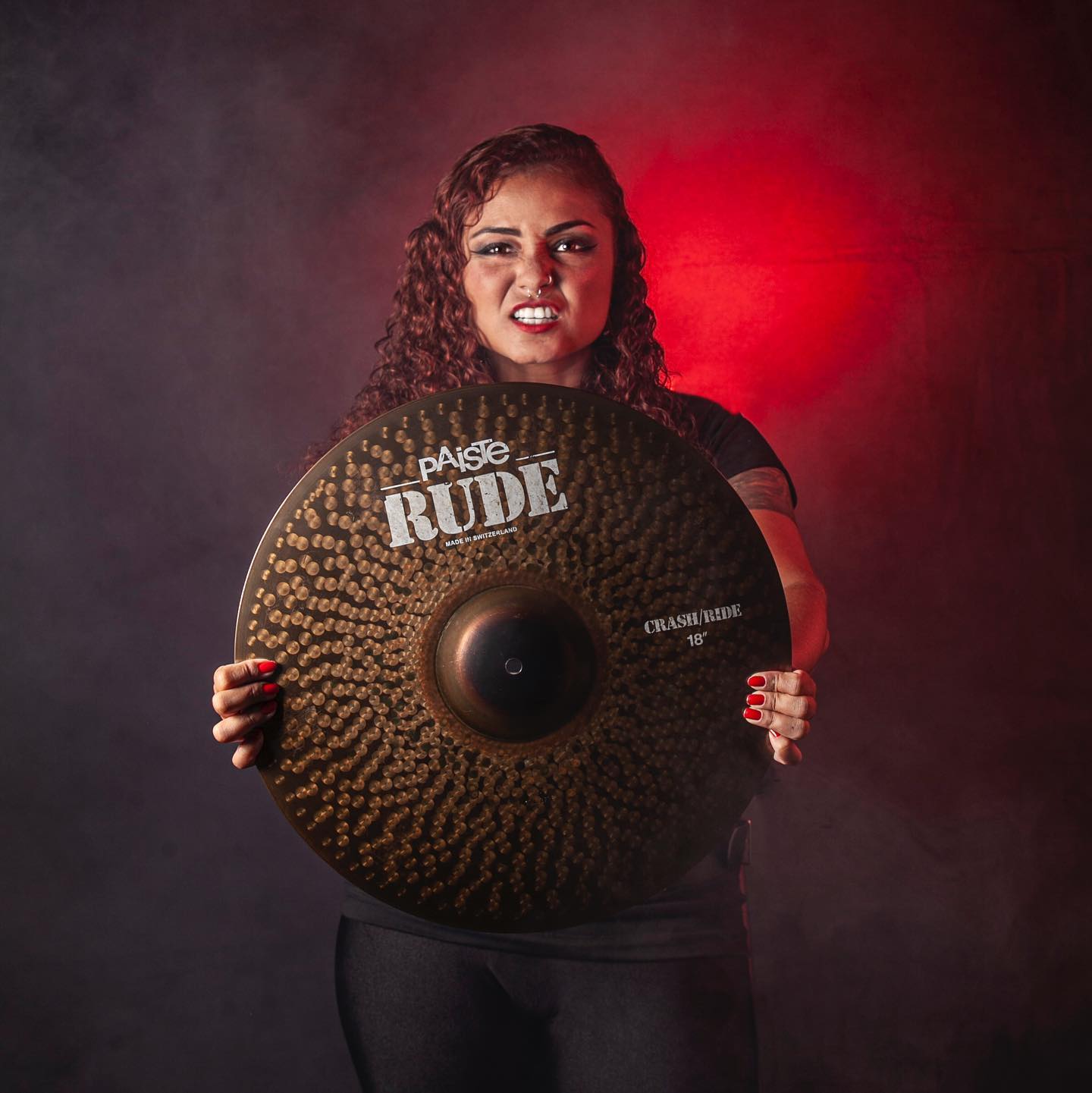 Which attributes, do you think, that a new Thrash Metal Band should have in order to gain identity and be unique?
For real? Being themselves. Music is not only about being heavy, or whatever. Is about to make emotions flow (and I mean any kind of feeling). The influences will be there, for sure, but any person who will listen to your music will know when something was made by that hunger of putting what is going on, the message, out!

Do you believe that Bandcamp and other Digital Platforms help the new Thrash Metal Bands? Which, do you think, is the ideal way for a Band to promote its work?
Yeah, I think so, it can be very helpful!!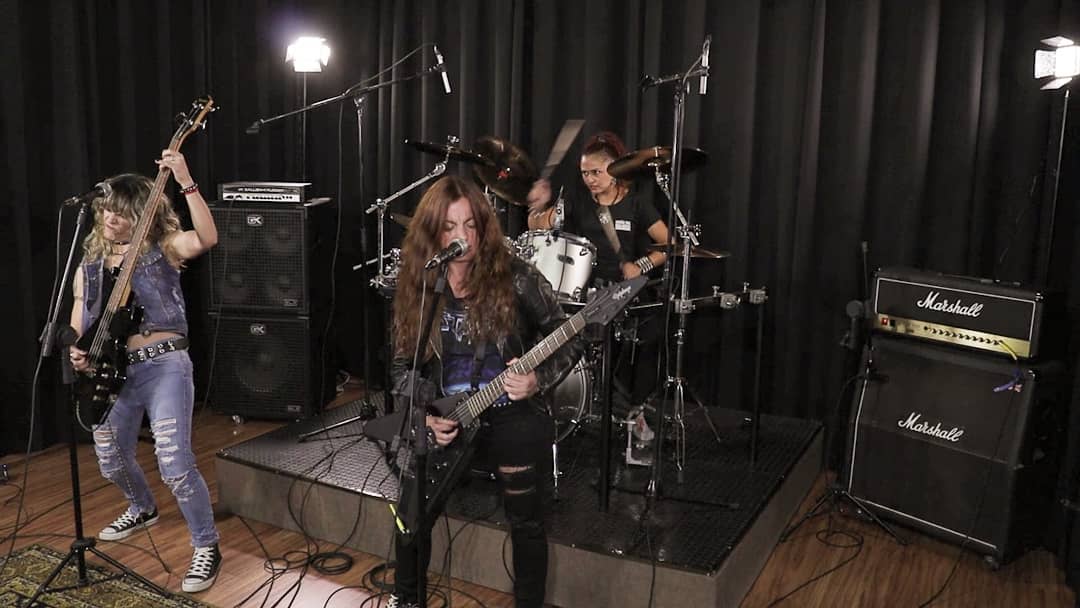 Tell us a few things about the New Underground Metal Scene in Brazil (Bands, Fanzines, Webzines, Metal Clubs etc.)
We have a kind of a movment happening here, with a lot of good female bands arising, and that is pretty cool. My feeling is that nowadays our underground scene is stronger than 10 years ago, what helps to show the Brazilian metal scene to the world. During the pandemic a lot of "instagram" webzines raised and are helping a lot the metal scene, promoting the bands, doing online festivals and stuff.
Do you know anything about the Hellenic Metal Scene?
You guys a pretty known for having great drummers, as George Kollias, Eleni Nota. I really dig the band Suicidal Angels, they are great!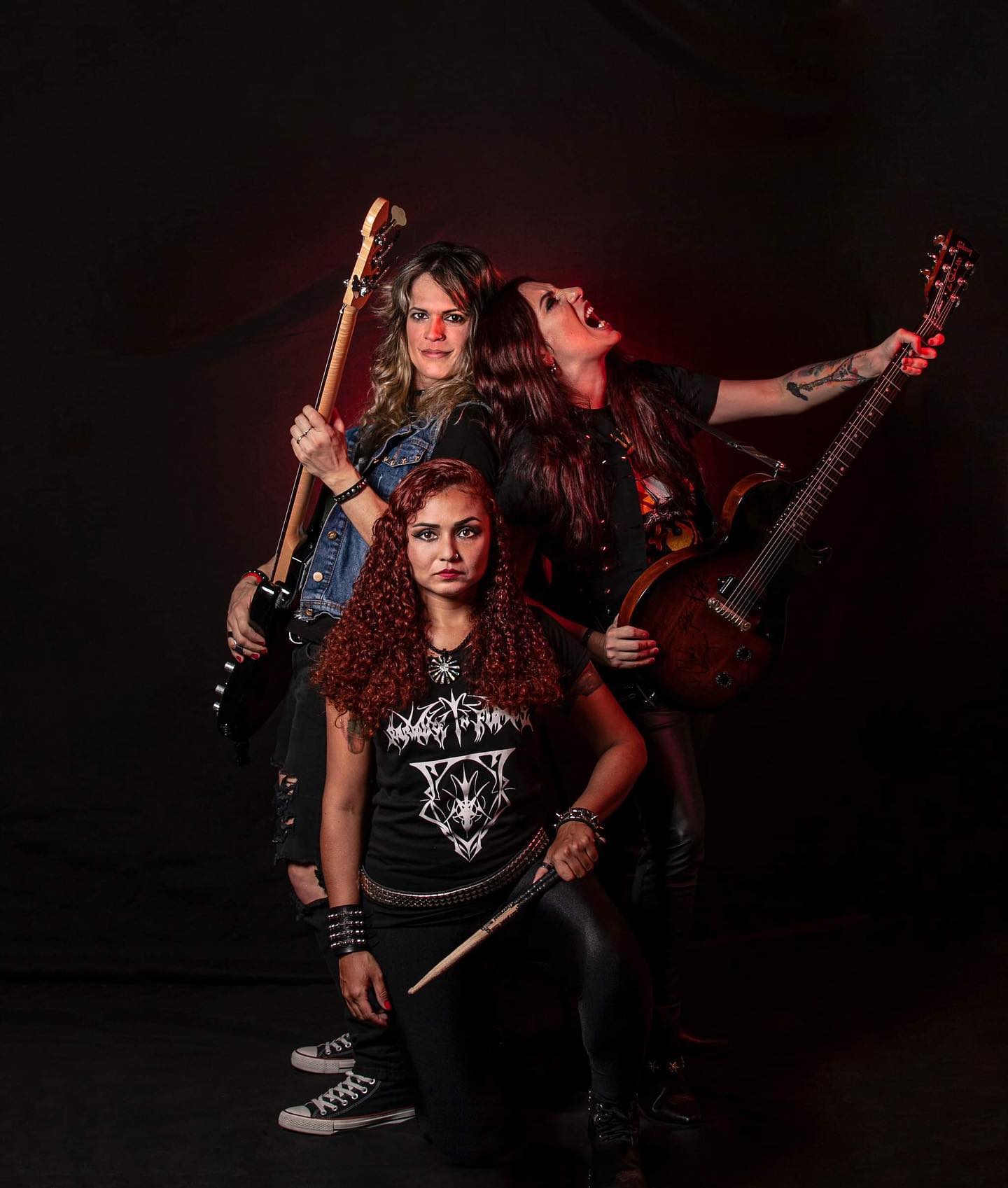 What are your future plans?
We have a full length album being recorded (almost finished), some stuffs that I still can't talk about, but all going well and flowing how it must be =D.
Thank you very much for your time & Keep up the good work! The closure is yours.
Thank you so much for this interview and we hope in a near future to be able to play around Greece, will be a blast!
By Steve the Filthy Dog.
Photo credit: Jéssica Mar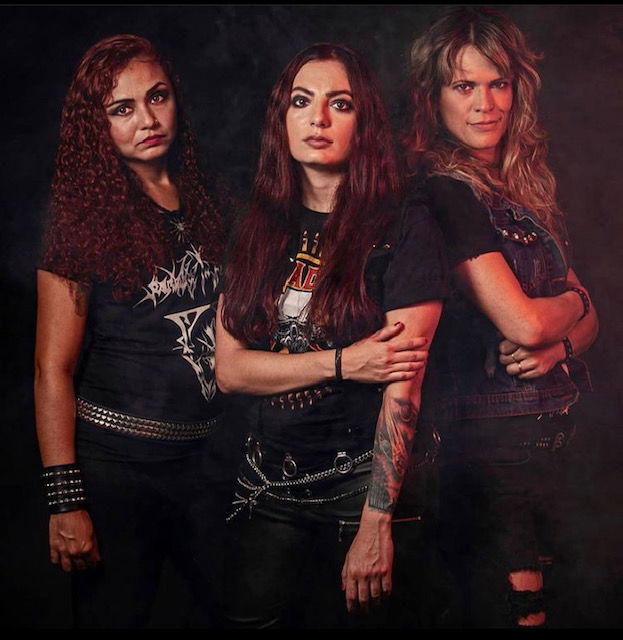 THE DAMNNATION CONTACT:
https://thedamnnation.bandcamp.com/releases
https://www.facebook.com/theDamnnationofficial
http://www.thedamnnation.com.br/
https://www.instagram.com/thedamnnation.official/?hl=pt
https://open.spotify.com/artist/4QwnCw1F8GSo5xG5sOY711