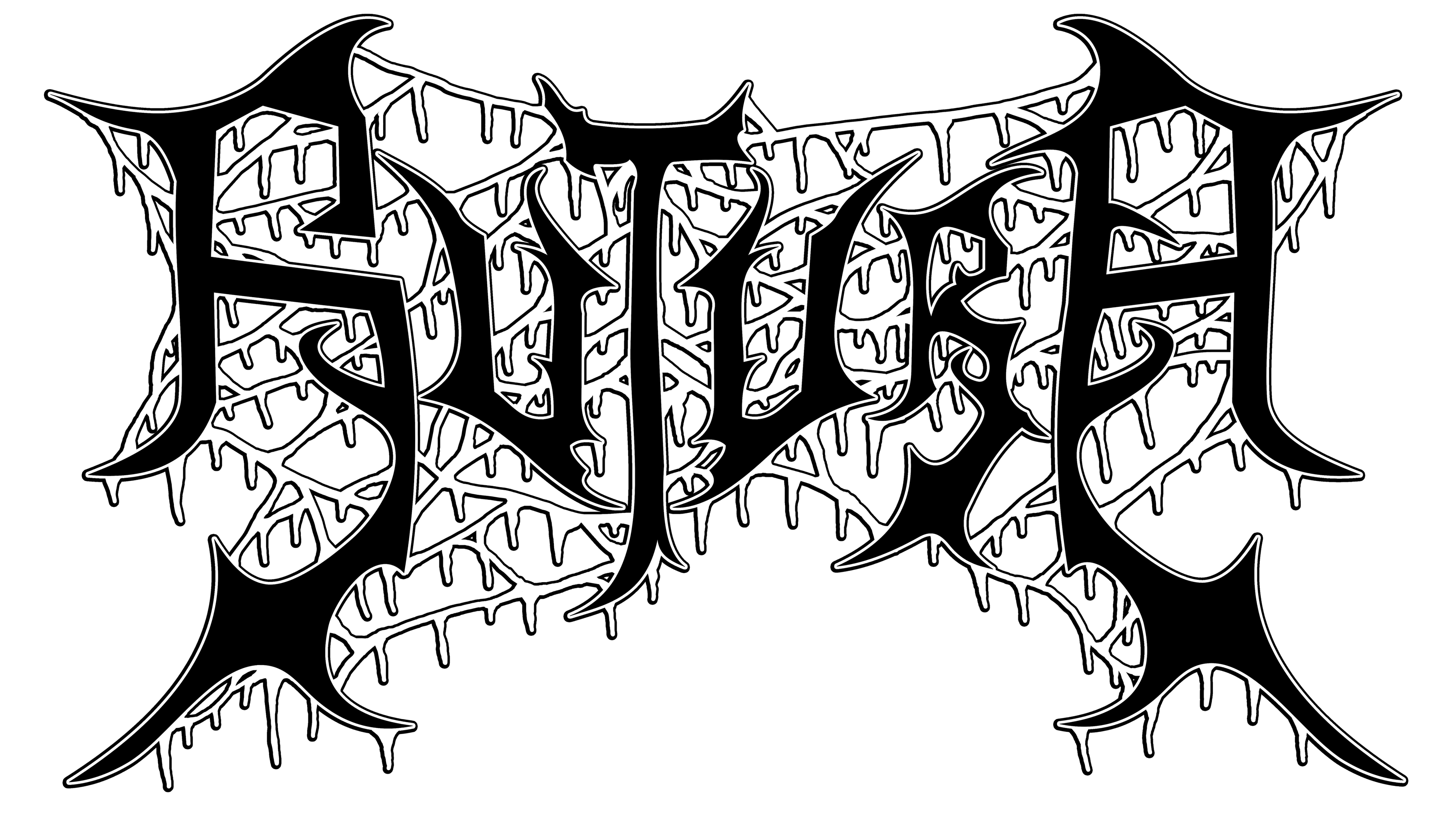 !!!DEATH / BLACK METAL FROM BRAZIL!!!
We had a conversation with SUTURA. Enjoy!
Welcome to the FILTHY DOGS OF METAL Webzine.
Tell us a few things about SUTURA (Members, Starting Year etc).
First of all, thank you for the opportunity, Luciano here, I started the band back in 2016 after our other band split up, even though we were serious about it we didn't know that we would ever play outside our city and release a full album, for one year we played with 3 members, me Luciano, vocal and guitars, William on drums and our friend Alex on bass. After a few shows in 2017 Alex end up lefting due to lack of time and didn't wanted to be in a band, we totally respected, but kept going. Then, by the beginning of 2018, I decided to get in contact with Nathan (our solo guitarist) and Erik (our bass player) to be in the band and after some rehearsals we started to direct the sound towards Death/Black Metal. We were so excited at the time that we decided to record a new single, Solstice. Solstice had a good acceptance what motivated us to record our debut álbum, Clasta.
You have recently released your album ''Dawn of Cursed Souls''. What is the feedback from your audience as well as from the press?
''Dawn of Cursed Souls'' opened many doors for us. We're getting great feedback about the band's evolution. The number of sales increased and a lot of people got to know our name from this album. People from different parts of the world started to review and acquire our album, something that happened with less intensity in previous releases. We can say that we've found the sound that defines us and that's probably why Dawn of Cursed Souls is getting better acceptance than the first one, and critics are understanding very well what we wanted to present with the new proposal.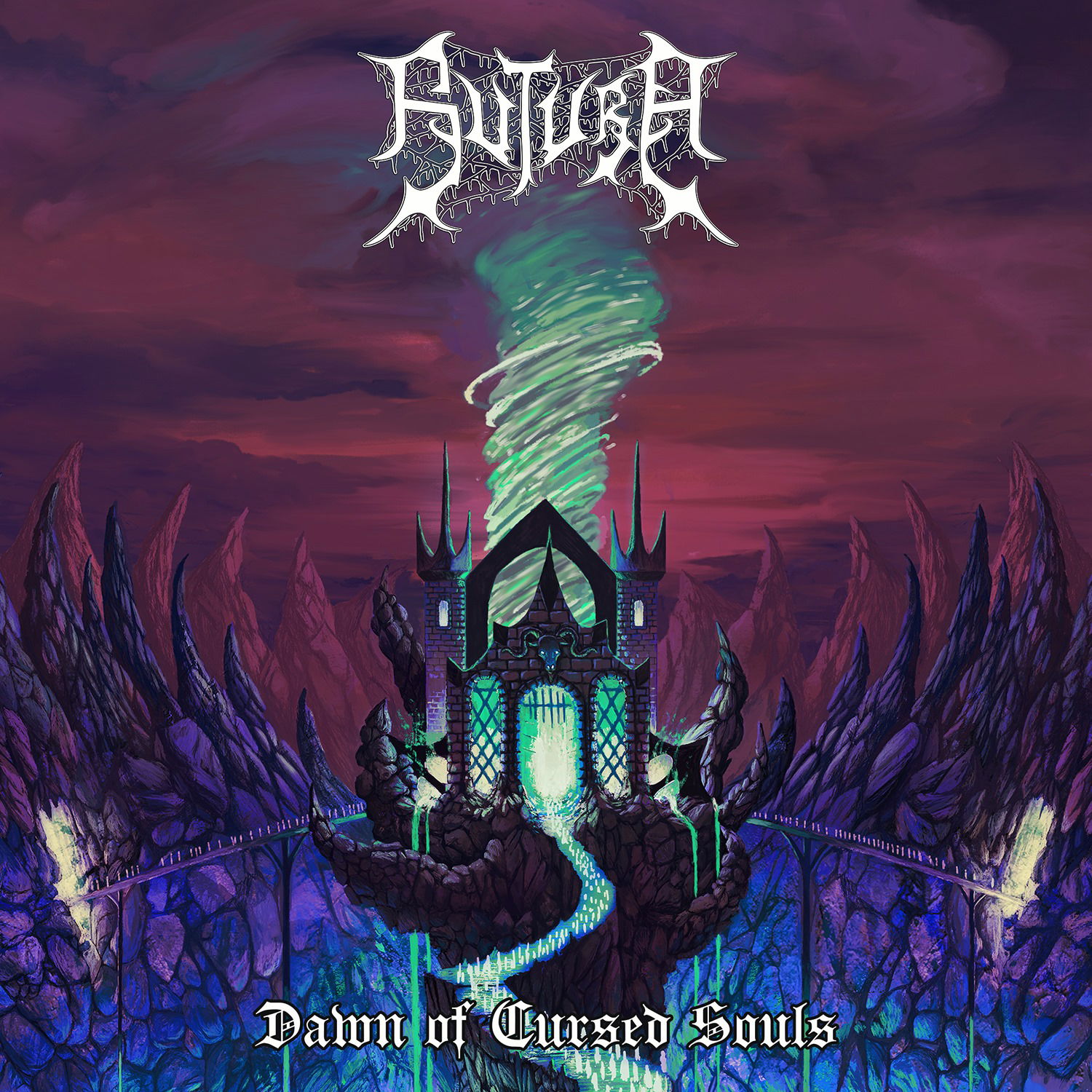 How did your cooperation with Awakening Records occur & what do you prefer most Label or DIY and why?
When we finished recording the album, we wanted to get in contact with some label to help with all the logistical details. We made contact with some record labels here in Brazil, but some of them didn't have the profile to work with us so we thought it wouldn't work so well. Then we thought, why not get in contact to people outside our country? We saw that Awakening Records was trying to expanding its horizons in the underground scene. We started looking the bands that were part of the cast and we noticed that many of them were following the type of sound close to what we were playing, so we contact the label. We saw that it was a label with a lot of potential to grow, and luckily we were not wrong. Awakening Records released great bands from all over the world, which consequently gave greater visibility to our work as well. The negotiation with the label was very professional and all our demands were met. All on time and clearly. By the way, cheers to Li Meng who manages the label. It was a pleasure working together. As for preference, both advantages and disadvantages. Clasta was released completely independently. We didn't have to meet deadlines for submitting songs, completing graphic art, mixing etc. However, all the logistical and marketing issues are in the hands of the band, and we ourselves have to contact with other labels to help spread the material. With the partnership with Awakening Records, things were more serious and with a well defined schedule, so we couldn't delay too much, however we had all the support with graphic art, promotional flyers, layout and material distribution in several countries. We can say that, due to the fact that our country is still in a delicate situation regarding concerts because of the pandemic, it was an excellent choice to have released our material through Awakening Records, as it greatly increased the band's visibility even though we were not playing live.
Do you prefer Vinyl, Tape, CD or Digital Format and why is that?
To us every format has it own purpose nowadays. Vinyl and tape are more of a collection item, CD is the way to share your music personally (in shows and etc) and digital format is the cheaper way to show your music to people that didn't know your band so well and this could motivate people to adquire the official merch. We all have our collections of physical albums, as it is quite common in the Metal scene and we know the importance that physical material has in underground, however we cannot discard the benefits and practicality of promoting music on the internet, especially in nowadays.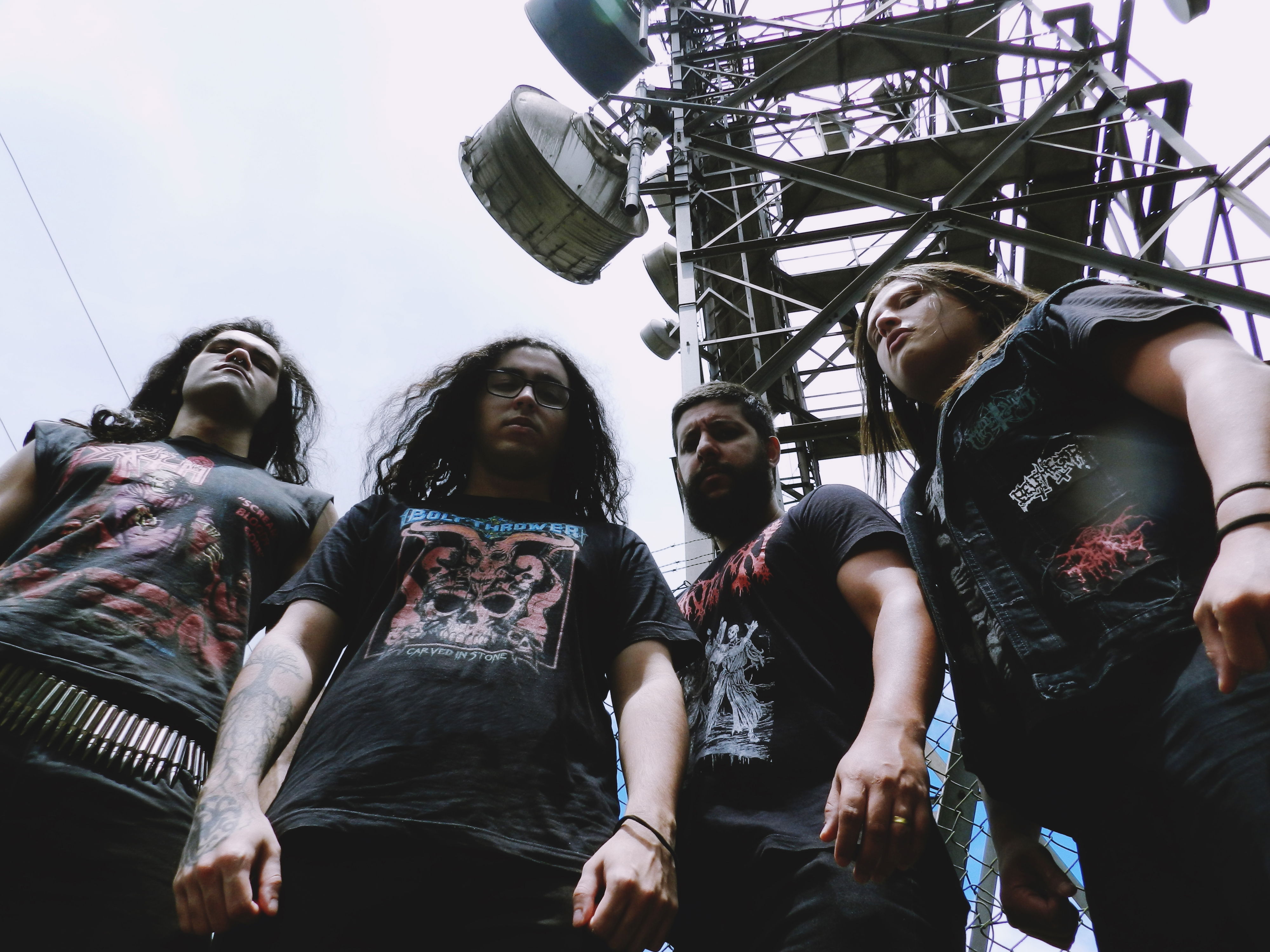 Your music style is Death/Black Metal. Which are your main influences (Favourite Artists / Bands etc.)
We have always been influenced by the Swedish Death and Black Metal scene, even though we can call ourselves Death/Black Metal, we can say that we are a Death Metal band with a lot of Black Metal influences. We really like bands like Entombed, Dismember, Grave and Unleashed, but we're also fans of Dissection, Sacramentum, Watain, Marduk and all that good stuff from Sweden, plus the influence of our own country like Sepultura and obviously Sarcófago.
Which things, do you think, a Band should sacrifice in order to succeed? Have you ever sacrificed anything in your life for a better future of your Band?
Time and money, the money aspect depends on how much you can afford, but you have to spend to get some decent equipment to play and record. But most of the time you still can find a way to do what you have to do by improvising, but when it comes to time there is no escape, you have to keep in mind that if you wanna be in a serious band you have to be 100% dedicated, you need to sacrifice a lot of free time to get your stuff to really work and i think that is why some people end up giving up, they just want the fame and the shows, they don't the hard part of being in a band.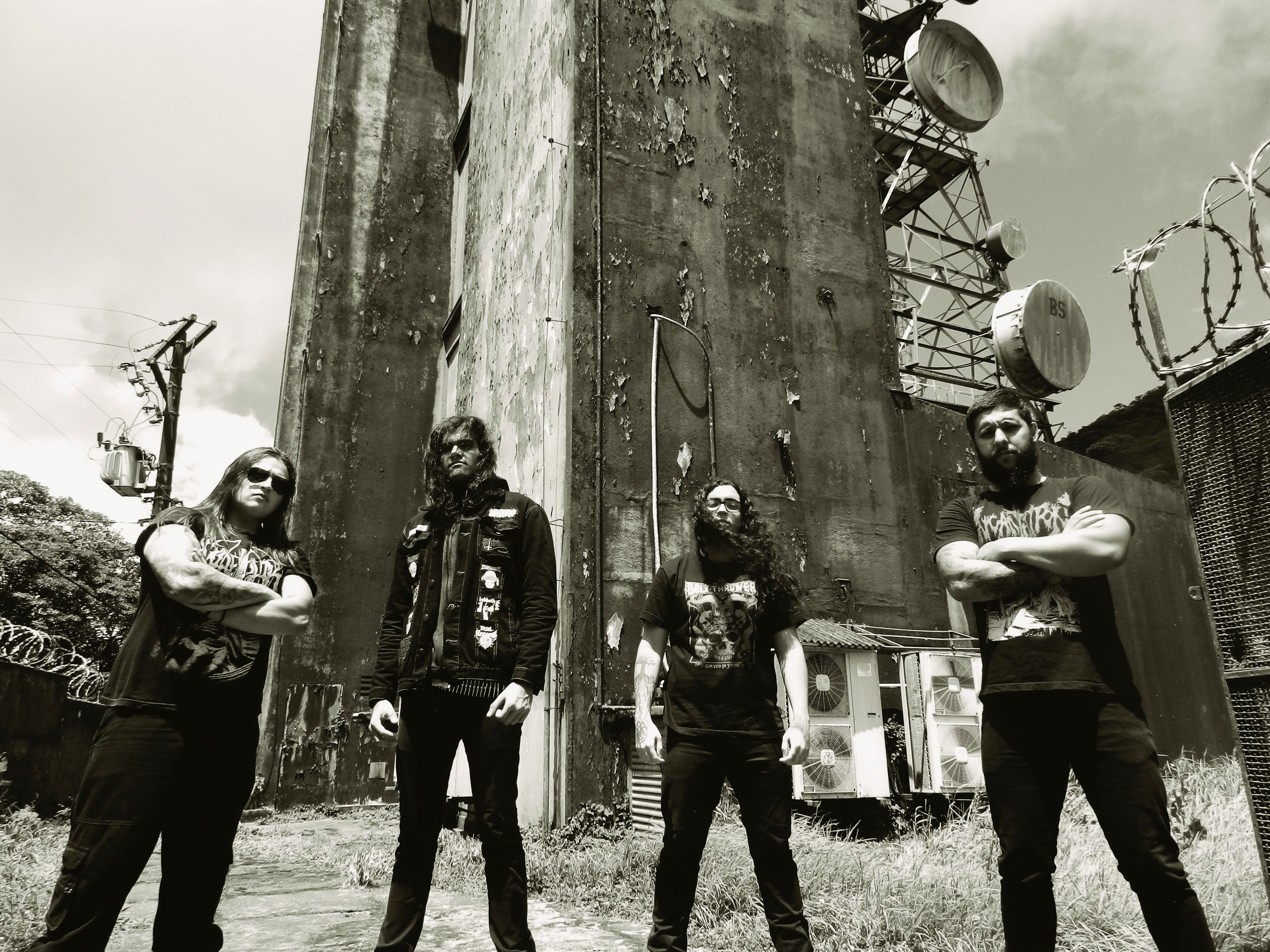 Describe your ideal live show as a performance Band. Have you already experienced that?
We've played in several places around Brazil. Each local scene has a particularity. One of the most remarkable shows we can mention was in the city of Rio de Janeiro. It was mosh after mosh and at the time we were a little known band, however the response from the audience was fantastic. People were "singing" along with the band even though they didn't know the lyrics and no one was standing still. It was extremely satisfying. What we still have to live with is the experience of sharing the stage or a tour with some of the bands that directly influence us.
Which attributes, do you think, that a new Death/Black Metal Band should have in order to gain identity and be unique?
Hi, William here, and I think this point all the band agree. Some points that make me lose interest in an extreme metal band is the question of mixing and how it was played. Many of today's bands want to sound as fast as possible, with infinite blast beats, two hundred note riffs and the double pedal in an almost "inhuman" way, apart from the extremely dry distortions, no reverb, and the drum snare with a sound that looks like cans. I believe that the scene is already saturated with this type of band and that the simple well done can draw more attention.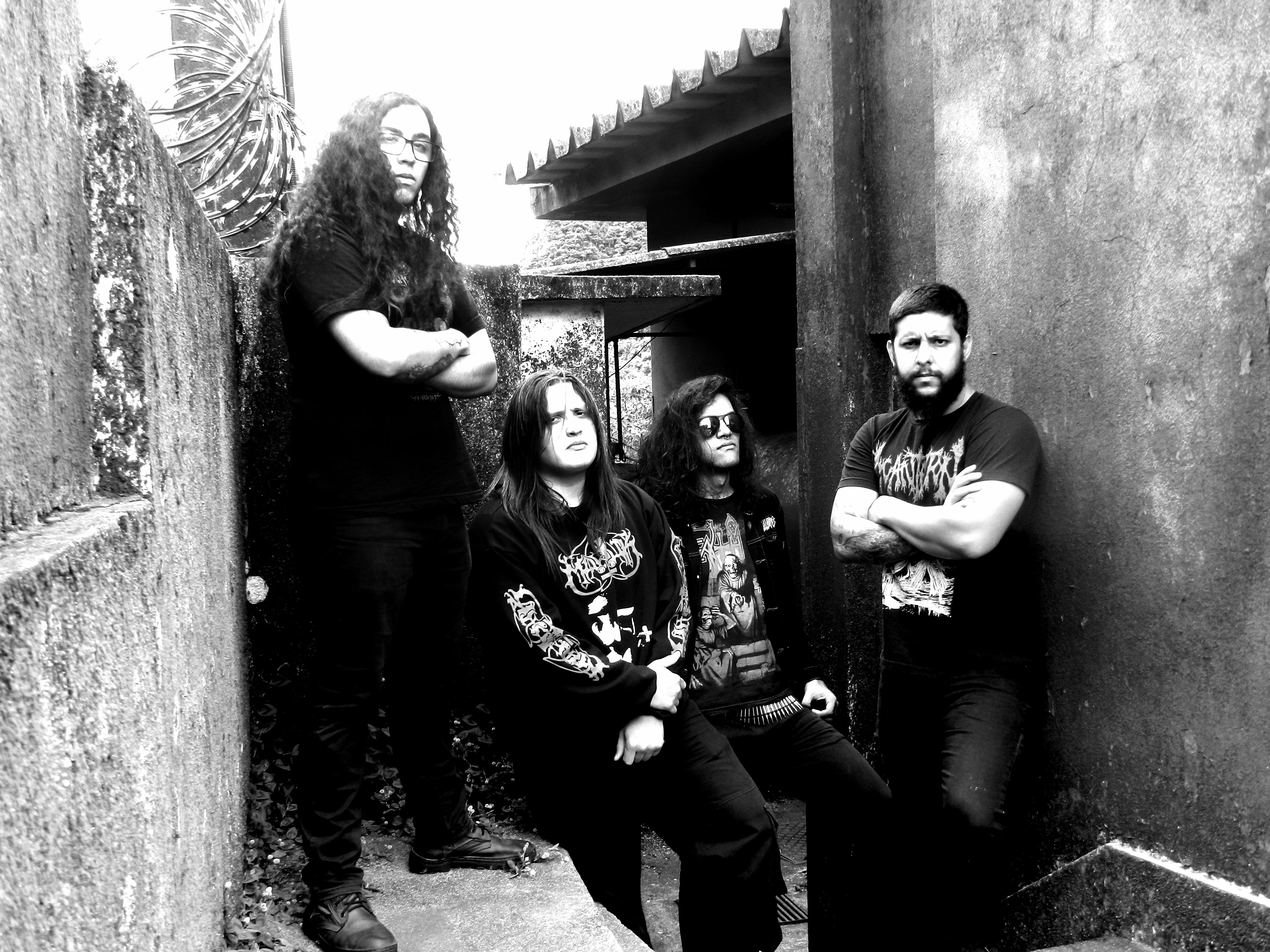 Do you believe that Digital Platforms help the new Death/Black Metal Bands? Which, do you think, is the ideal way for a Band to promote its work?
William: No doubt, digital platforms help a lot in promoting new bands. It's the cheapest and most accessible way for a band to promote their work. However, it is worth remembering that the metal audience is very faithful to the style and the physical material is still very important. I believe that dissemination on digital platforms together with the offer of physical materials is the best form of promotion.
Luciano: Yes it does help, to me nowadays the best way to expose your music is by putting on the internet, you have some other ways of promotion that it still good of course, but to me the internet is the best and the fastest way to get known.
Nathan: While not the best form of capitalization, digital platforms are an excellent tool for bands to get their work out there to a large number of people.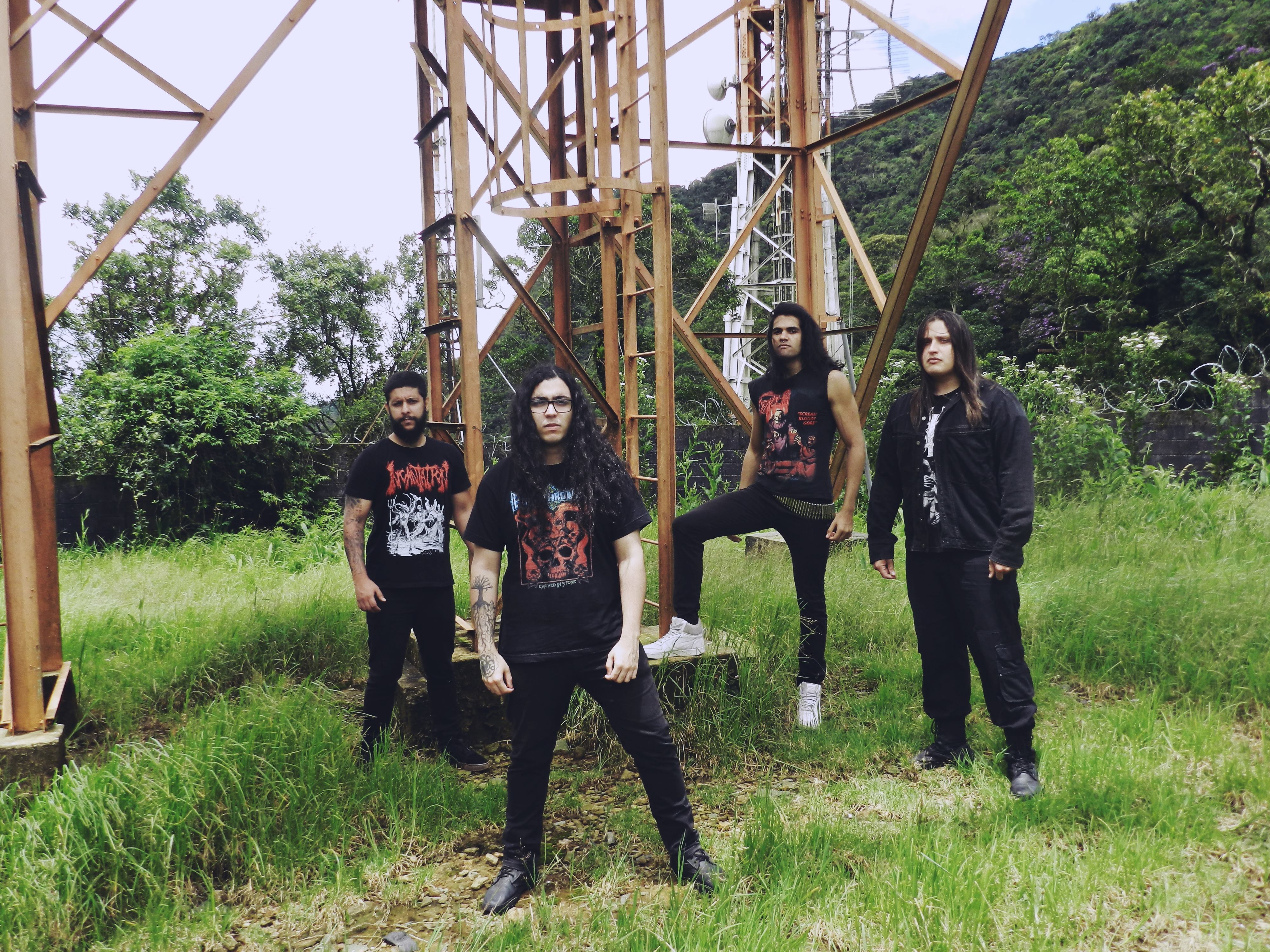 Tell us a few things about the New Underground Metal Scene in Brazil (Bands, Fanzines, Webzines, Metal Clubs etc.)
Here we have several groups very engaged in spreading national metal, either virtually or through the organization of events and shows. We can mention Mundo Metal, Roadie Metal, União Headbanger RJ, Canal Puro Aço, Headbanger Space, Nocturnal Age Records, Metal Hordes, etc. All the guys are committed to reviewing records and promoting the metal scene.
Do you know anything about the Hellenic Metal Scene?
We know some of the great bands from your country, like Varathron, Rotting Christ and Suicidal Angels, for example.
William: One of the new stuff that catches my attention is Ectoplasm, Old School Death Metal.
What are your future plans?
We are currently planning to record a live performance later this year. For the beginning of next year, as soon as the pandemic scenario eases up, start a tour to promote the album Dawn of Cursed Souls and later release a new EP or Split with a band that we haven't defined yet.
Thank you very much for your time & Keep up the good work! The closure is yours.
Thank you so much for the opportunity to share a little bit of our history. It was a pleasure! Success to Filthy Dogs of Metal! Follow our social networks to stay connected to the news. Cheers to everyone, and have a great day!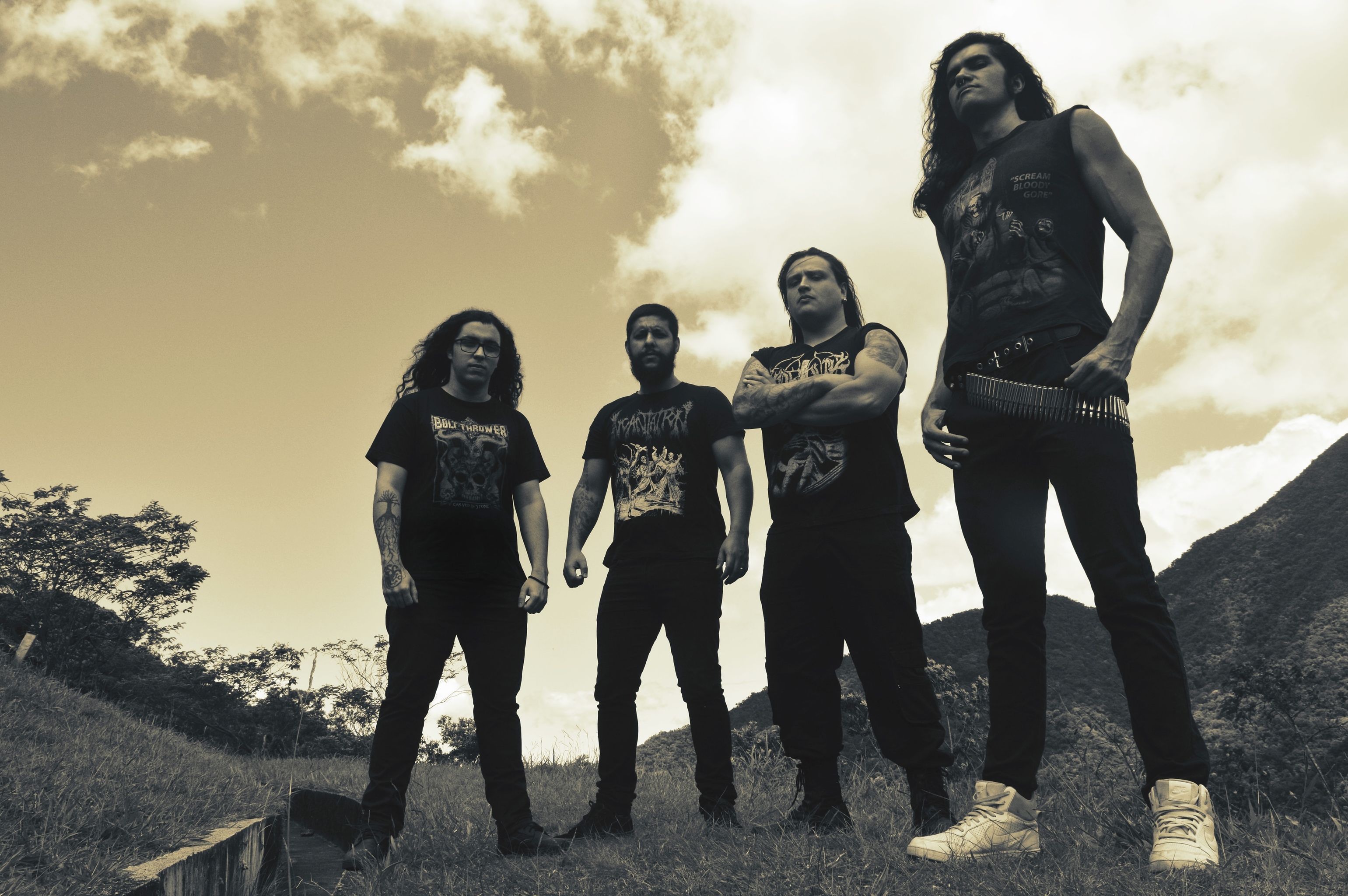 SUTURA CONTACT:
https://www.instagram.com/suturadeath/
https://www.facebook.com/suturadeathblack
https://open.spotify.com/artist/3CRHd2T4M21oAb3z0Z2dtM
https://www.youtube.com/channel/UCI3dRb5e-4Lfs14IO0mjatA
AWAKENING RECORDS:
http://www.awakeningrecords.cn/
https://awakeningrecordscn.bigcartel....
https://awakeningrecordscn.bandcamp.com/
https://www.facebook.com/awakeningrec...
https://www.instagram.com/awakeningre...