!!!HEAVY DOOM METAL FROM NORWAY!!!
Welcome to the FILTHY DOGS OF METAL Webzine.
Tell us a few things about STRANGE HORIZON (Members, Starting Year etc)
Stig here! I play guitar and sing lead vocals in the band, and I will be answering these questions. Strange Horizon has been a project of mine for many years but was turned into a band by me and Camilla (drums) in 2017 and has been going at a mostly steady pace since early 2018. Lars, who also did the cover art on both demo and album, played bass with us for a while and recorded bass for the demo, but couldn't stay since he was moving to another town. Christer produced the demo for us and then joined on bass afterwards. It's been working out really great! The upcoming album is performed by me, Camilla and Christer and was recorded in 2020. However, Camilla had to leave the band shortly following the album recordings because of her studies and other things going on in her life. The album still belongs to the three of us, so we will not reveal the current line-up until sometime after the album is out.
You have recently released your single ''The Final Vision''. What is the feedback from your audience as well as from the press?
The audience who has been with us for a while seems to really like it. We haven't gotten a lot of press coverage on just one song, but there has been a couple of short reviews that were favourable. We also got played on several radio shows. The only slight criticism we seem to get is that it's not very original. But I get that. It wasn't meant to be either. People seem to think that we master the style and compare us to bands that we like, so that's cool. It'll be interesting to see how people respond to the next single, which is a bit different from this one.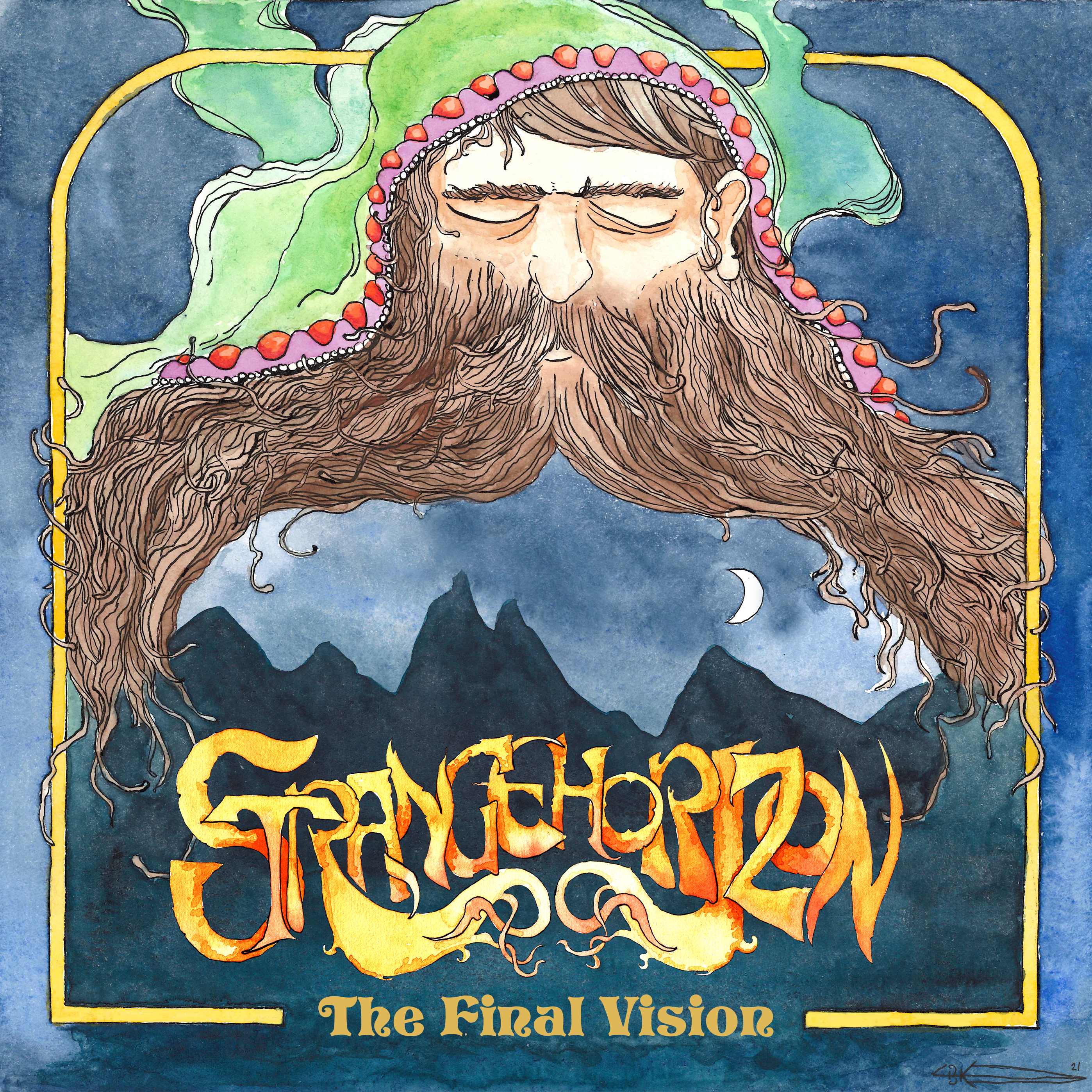 Label or DIY and why?
Right now, we're on a really good label called Apollon Records which is based in our hometown. They don't have a long history with metal, but they have had success with doom releases lately and it'll be interesting to see how a more traditional doom album does for them. We did everything DIY including recording prior to the album. We also released tapes and CDs of the demo ourselves. It's nice to have full control over the whole process, but it's also a lot of work. So, when releasing a full-length it's nice to have the support and practical help of a label. But if you want to get anywhere with a new band in this day and age it's best to start DIY, release demos or tracks yourself and try to build a following. I played in some bands before where it seemed that the leading members just wanted to keep playing local gigs and hope that someday, a label executive or manager would see your show and hand you a contract. It doesn't work like that anymore.
Do you prefer Vinyl, Tape, CD or Digital Format and why is that?
I think we are all vinyl fans here. Both the warm sound, the big covers and the experience is overall better in a lot of cases. Personally, I choose format depending a little on the production and pacing of an album. Some albums do sound and flow better on a CD and I still play a lot of CDs. I also like black metal and doom demos on tape, it's just a more "right" sound, which is why we released our demo on tape before CD. Digital is practical and a nice addition, but personally I would never go all digital. However, you need to have digital stuff available if you want people to check out your music nowadays.
Your music style is Heavy/Doom Metal. Which are your main influences (Favourite Artists / Bands etc.)
It all started with Black Sabbath for me, and I think I can say that all members both past and present are Sabbath fans. Not just the 70s, but also the Dio era, Born Again and Tony Martin era. I had been trying to do Sabbath style music for a while, but what really made it click for me was discovering Pagan Altar's melodic style and especially Count Raven. You can hear Count Raven very clearly in some of the songs on the album. I love those big melodic riffs and the way they kind of do a doomy version of heavy metal. Same with Pagan Altar really. Saint Vitus is also a big influence, all eras. And I could go on. We all love Judas Priest for example. An influence Christer brought with him in his writing is his love for Isengard. Of more recent influences I should say Famyne and Purification.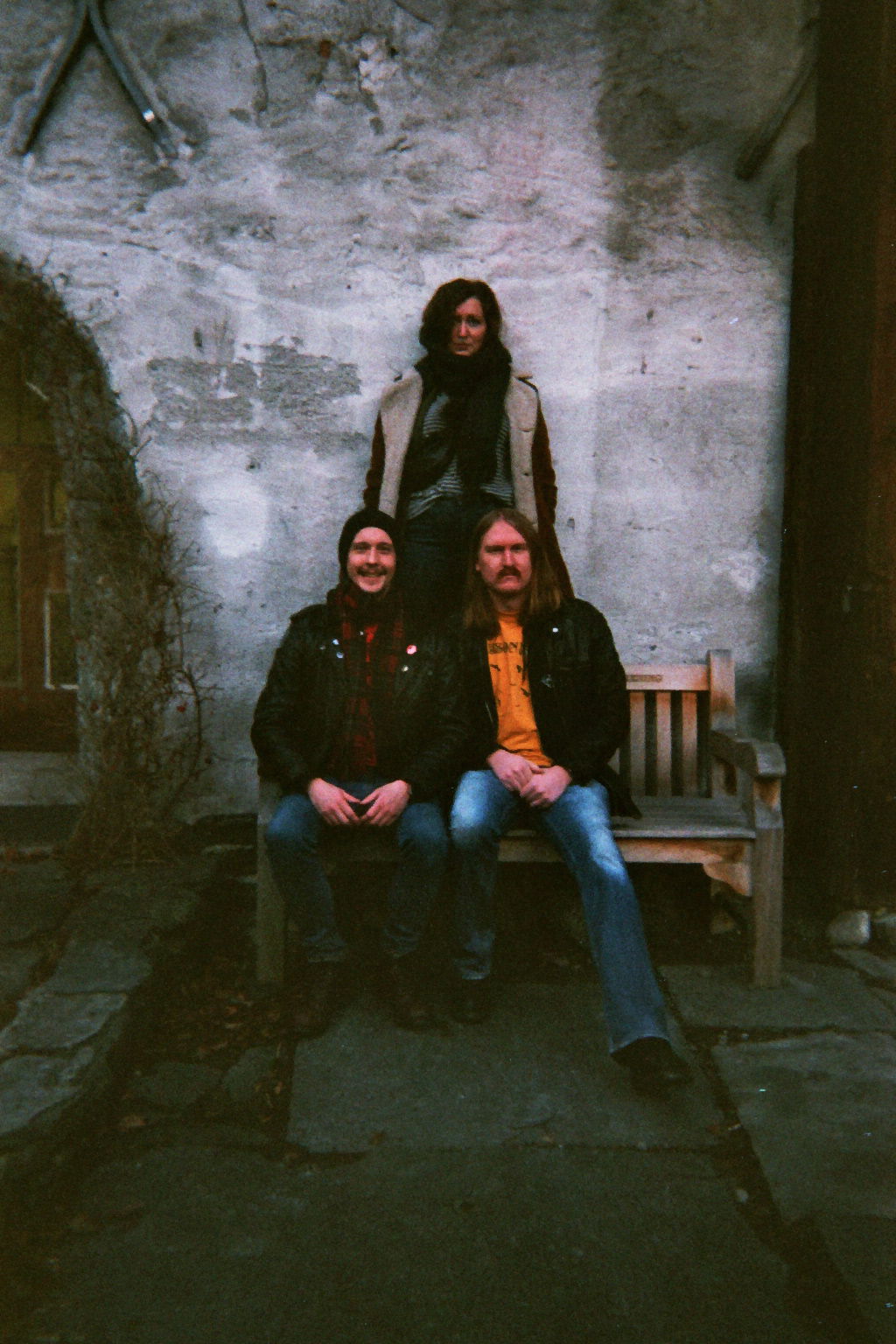 Which things, do you think, a Band should sacrifice in order to succeed? Have you ever sacrificed anything in your life for a better future of your Band?
It takes time and money, and you also have to learn to fail in order to succeed. Things have been going quite well for Strange Horizon a lot of the time, but I had many Spinal Tap moments in bands I played in before and even if it feels embarrassing there and then, you learn and grow from it. If you can't take a disappointment here and there, being in a band is not for you.
Describe your ideal live show as a performance Band. Have you already experienced that?
Our best performance was in April 2019. It was the second time that spring performing the same set, so we were well rehearsed and more relaxed than before. I had been to a Manowar concert at another venue earlier in the evening, so I guess I was well warmed up from that. We did a good gig, and the audience response was killer. And those are the ideal factors, I think. To feel that you deliver and to have a nice bond with the audience. We have not played live since mid-2019 and there are no concert plans for the foreseeable future.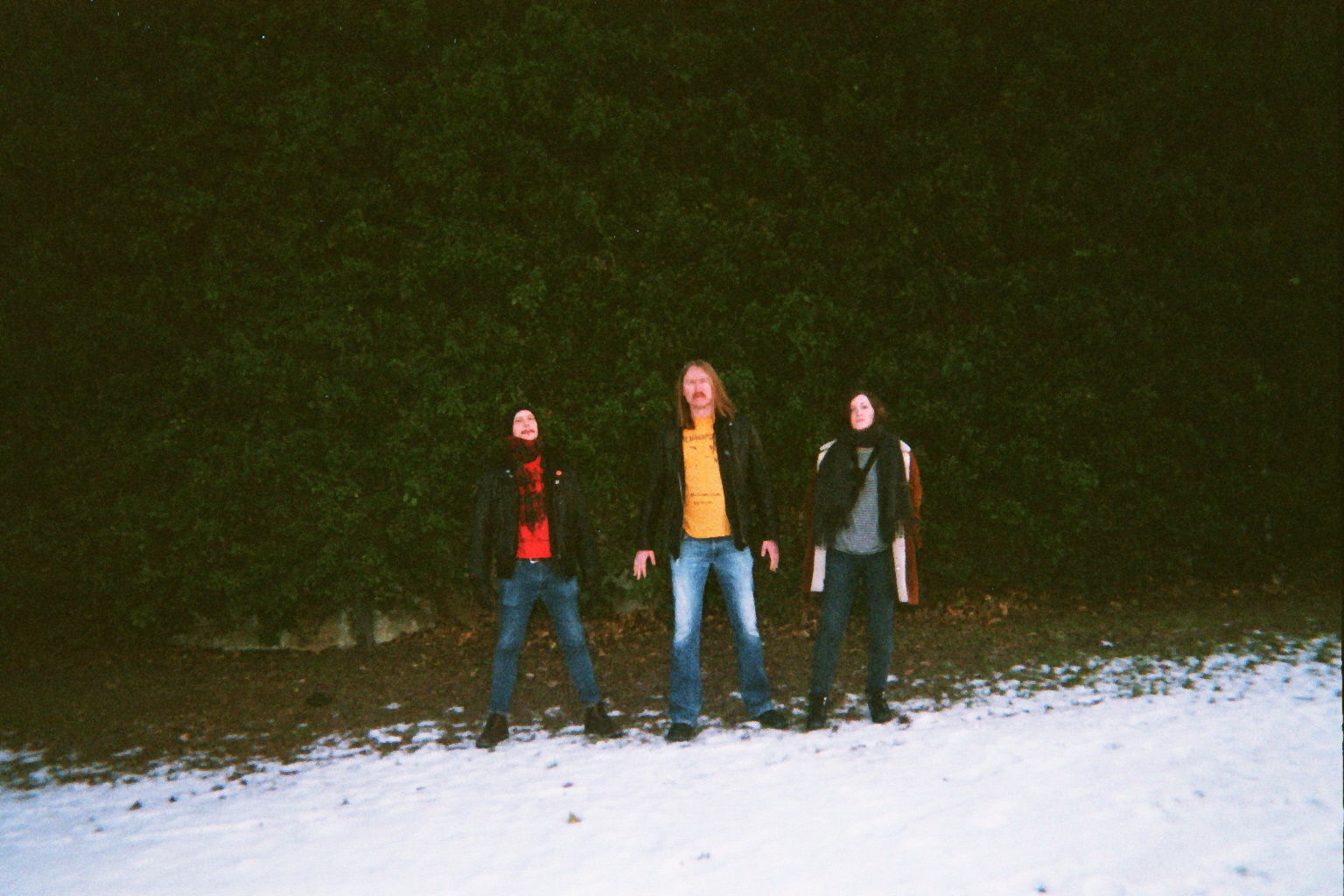 Which attributes, do you think, that a new Doom Metal Band should have in order to gain identity and be unique?
Hard to give a specific answer there, but I think you need to create something that others enjoy listening to, and that can be many things. I had no idea how people would respond to Strange Horizon, but right from the first digital demo release, it was clear that the music had an audience out there. So, I think you need to write memorable riffs, vocal parts and melodies and hopefully also create an atmosphere that resonates with the listener. If you can do that, people will pay attention and hopefully new fans will discover your stuff in the future.
Do you believe that Digital Platforms help the new Doom Metal Bands? Which, do you think, is the ideal way for a Band to promote its work?
Yes, or at least in our case it certainly did. I think Instagram is somewhat underrated as a platform for musicians. I got in touch with many fellow musicians who I am now friends with through insta. It's a nice platform to follow other musicians and to give people a glimpse of what your own band is doing. The most important platform for new bands however is Bandcamp. I had released a demo on Bandcamp with a rock band back in 2013 and I don't recall anyone ever buying the tracks. When we released the Strange Horizon demo in 2018 with genre tags and all that stuff, it went through the roof the first couple of days and doom fans started buying and sharing it right away. Doom metal, especially the epic and traditional variants, has a very dedicated following that checks out almost every new release. If you can reach those fans with a Bandcamp demo, you can get the ball rolling. Bandcamp is also very nice to musicians. Our label found their doom following through Bandcamp as well.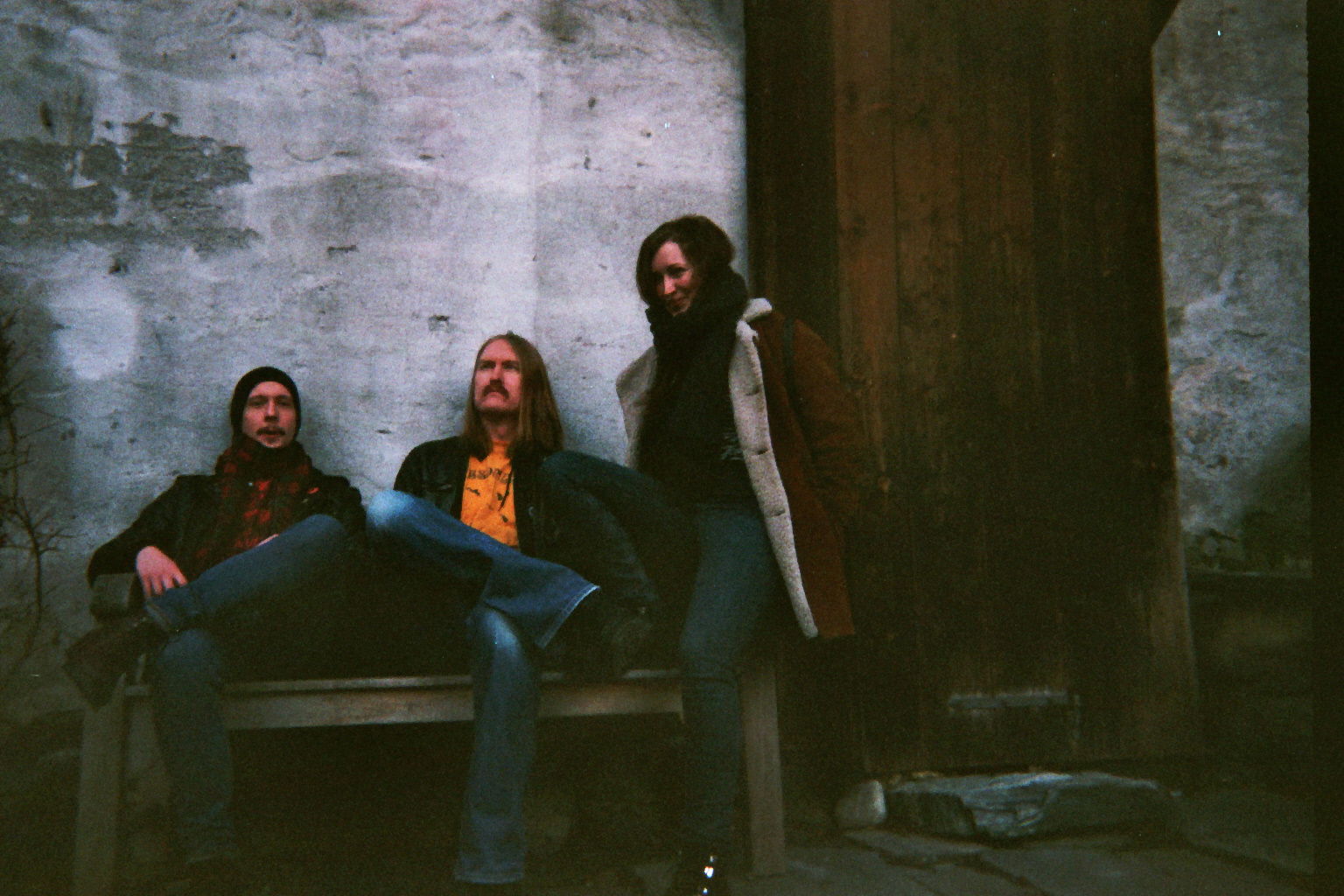 Tell us a few things about the New Underground Metal Scene in Norway (Bands, Fanzines, Webzines, Metal Clubs etc.)
Our old favourite club, Garage in Bergen, unfortunately closed in 2018. There are some alright clubs in Bergen and Oslo, but I'm tempted to say that things were better before. South of Bergen there is a festival called Karmøygeddon and the people who run that fest also arranged a smaller festival focused on underground metal which was great. I hope that concept returns when conditions for live music improves. It'll also be interesting to see if Beyond the Gates festival in Bergen can happen this year. Also be on the lookout for a new concept in Bergen related to Apollon Records in the future! As for bands, doom fans should check out Svart Hav. Heavy metal fans should check out Black Viper. Thrashers should check out Töxik Death and Inculter. Rockers should check Kryptograf and Gravy Jones. And be on the lookout for Avmakt, a new black metal band that will show people what it's like!
Do you know anything about the Hellenic Metal Scene?
I am a big fan of epic doomers Doomocracy. Amazing band! I also like Seer of the Void's debut album. Recently I listened to Violet Vortex, which is an older Sabbath style band from Greece. I attended Up the Hammers in 2015 and it was a great experience. You guys are serious about metal, and I like that!
What are your future plans?
We will release another single later this month or early march, and then the full-length album drops in April or May. Times are a bit uncertain for vinyl releases. We have also just completed a mini album of all new material featuring a drummer from another band on our label, which we wrote and recorded in the first half of 2021. It will be released early in 2023. Later this year we are going back to the same studio where we did the full-length album to record two new songs, and a few covers with the current line-up. Some of this material will appear on a split-release with another doom band in the future.
Thank you very much for your time & Keep up the good work! The closure is yours.
I hope people check out and enjoy our album, and that you keep following what we do later on with an open mind. The future looks strange!
By Steve the Filthy Dog.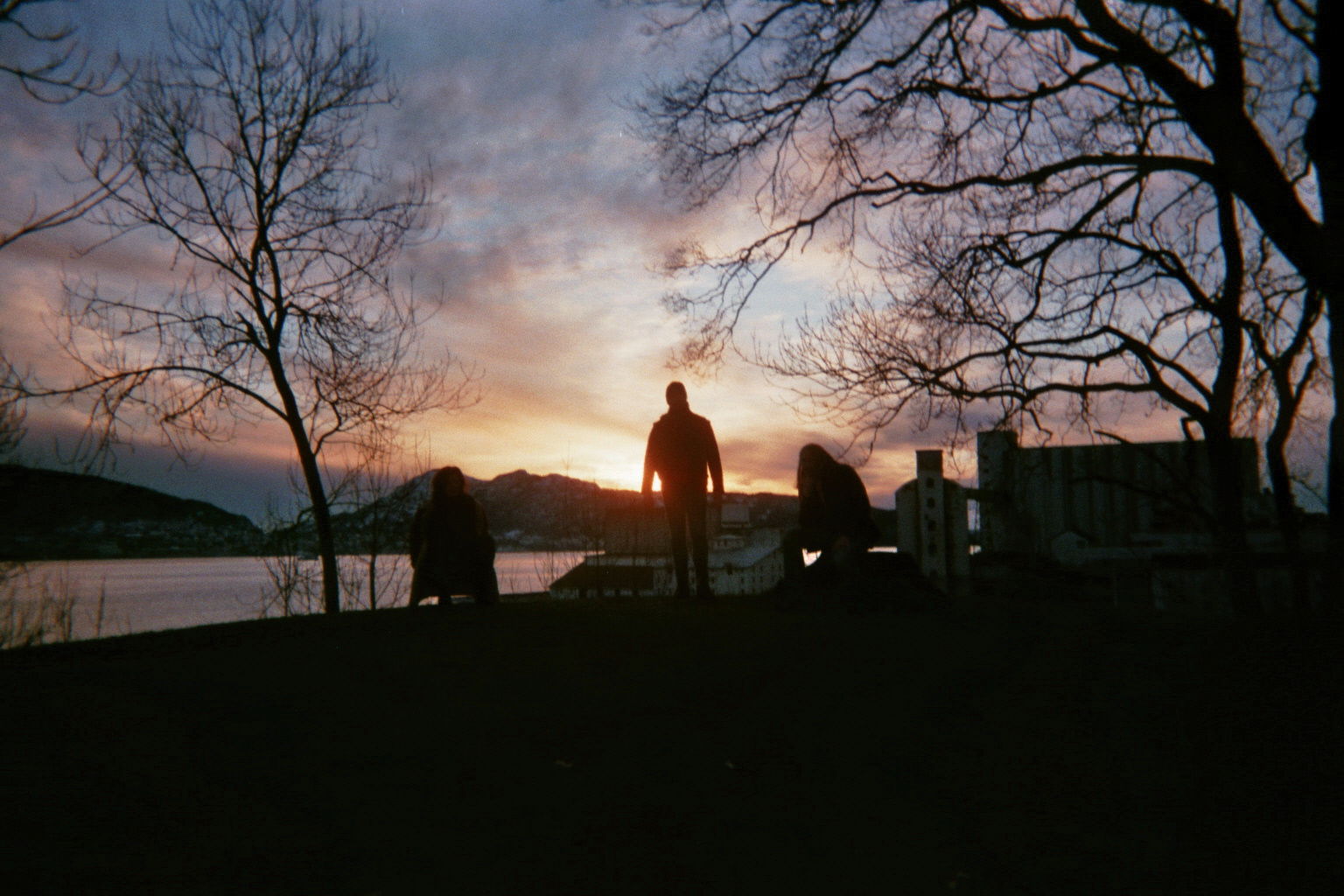 STRANGE HORIZON CONTACT:
https://www.facebook.com/strangehorizonbergen/
https://www.instagram.com/strange_horizon/
https://strangehorizon.bandcamp.com/