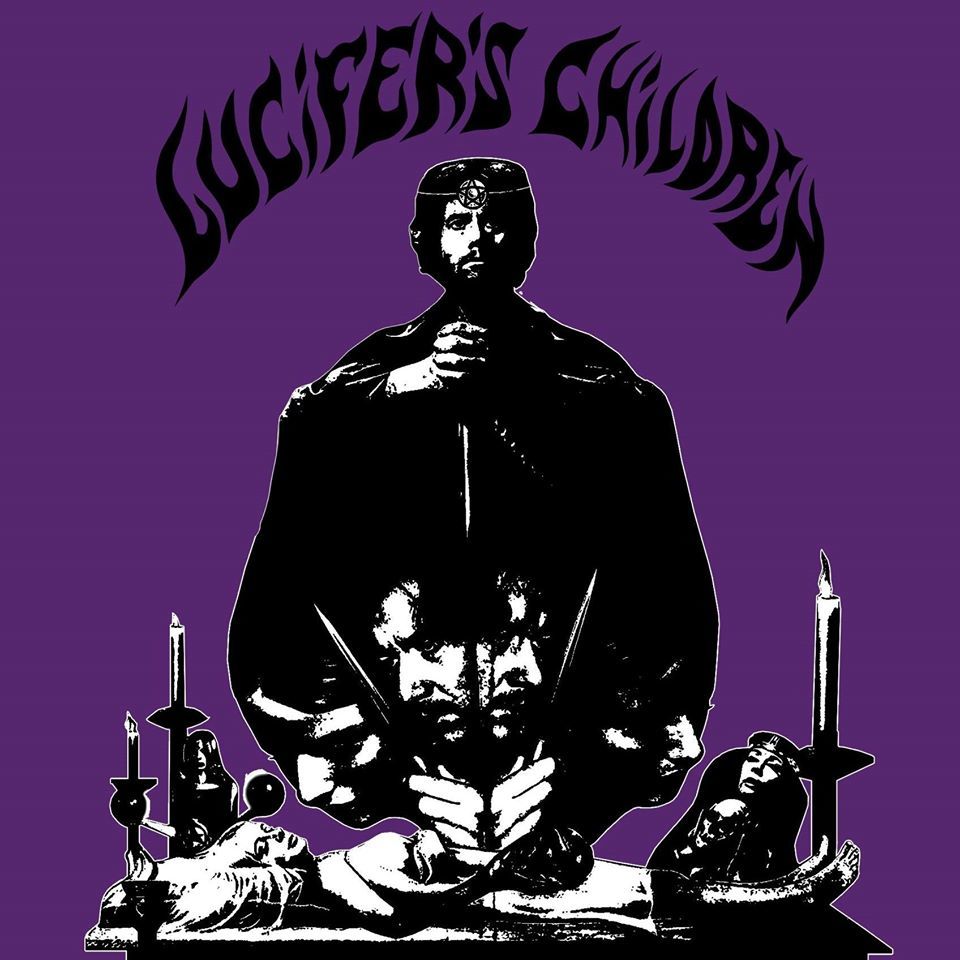 !!!DOOM METAL FROM PARAGUAY!!!
We had a conversation with R. Doom (Guitars). Enjoy!
Welcome to the FILTHY DOGS OF METAL Webzine.
1. Tell us a few things about LUCIFER'S CHILDREN (Members, Starting Year etc).
Hi FILTHY DOGS OF METAL, first of all thanks for the space and the interest in our band. Here R.Doom.
Well, I'm came composing songs since 2012, I have a failed project before Lucifer's Children, but that's another story.
Officially we have started in 2017, fortunately we got a estable formation since the beginning, with Edu Centurion on drums,
Lidi Ramirez on vocals and me on guitars and temporally the bass also. We didn't find a bassist yet.
We have decided to be a studio band, and make music for the love to old school heavy and doom metal from the 70's and 80's, never expect to be recognized.
2. In 2019 you have released your demo tape ''Dawning of a New Aeon''. What was the Feedback from your audience as well as from the Press?
We released a few copies on tape of the demo (50 copies), 33 first was hand numbered. It's our second demo for sure.
Fortunately we have received a good feedback about our songs here in Paraguay, also we didn't expect that people of another countries like Chile, Brazil, France, Germany and others will written us.
3. Label or DIY and why?
Both are good. DIY for the initial promotion of the band, or demos in general. Of course, a full length with a underground label are great.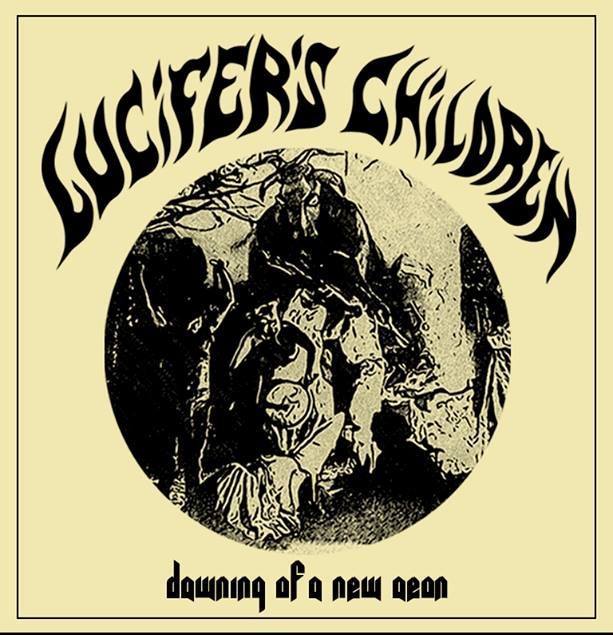 4. Do you prefer Vinyl, Tape, CD or Digital Format and why is that?
Personally I prefer vinyl, but always any kind of physical format is good. Digital.. meeh.. nowadays it's important for promotion of a band... Youtube or Bandcamp. But always physical format in first place!
5. Your music style is Doom Metal. Which are your main influences (Favorite Artists / Bands etc.)
BLACK SABBATH (all time the best band ever), WITCHFINDER GENERAL, PENTAGRAM... a lot of Doom and Heavy metal bands
(Dio, Angel Witch, Manilla Road, Black Hole, Bedemon, The Obsessed, Iron Claw, Electric Wizard etc... nowadays bands
like Blood Ceremony, Cauchemar, Jex Thot and many more), also Blues music, big influence to Lidi Ramirez.
6. Which things, do you think, a Band should sacrifice in order to succeed?
Have you ever sacrificed anything in your life for a better future of your Band?
What a question haha, never though about it. Well, yes, if we have to take opportunities of course... we will take and leave our works if its necessary to make a tour, seriously. But, here in south america it's hard to happen. Now we're sacrificing our time, all of us got a extensive hours of workdays, all of us are universities. and everything it's financed by our own hands.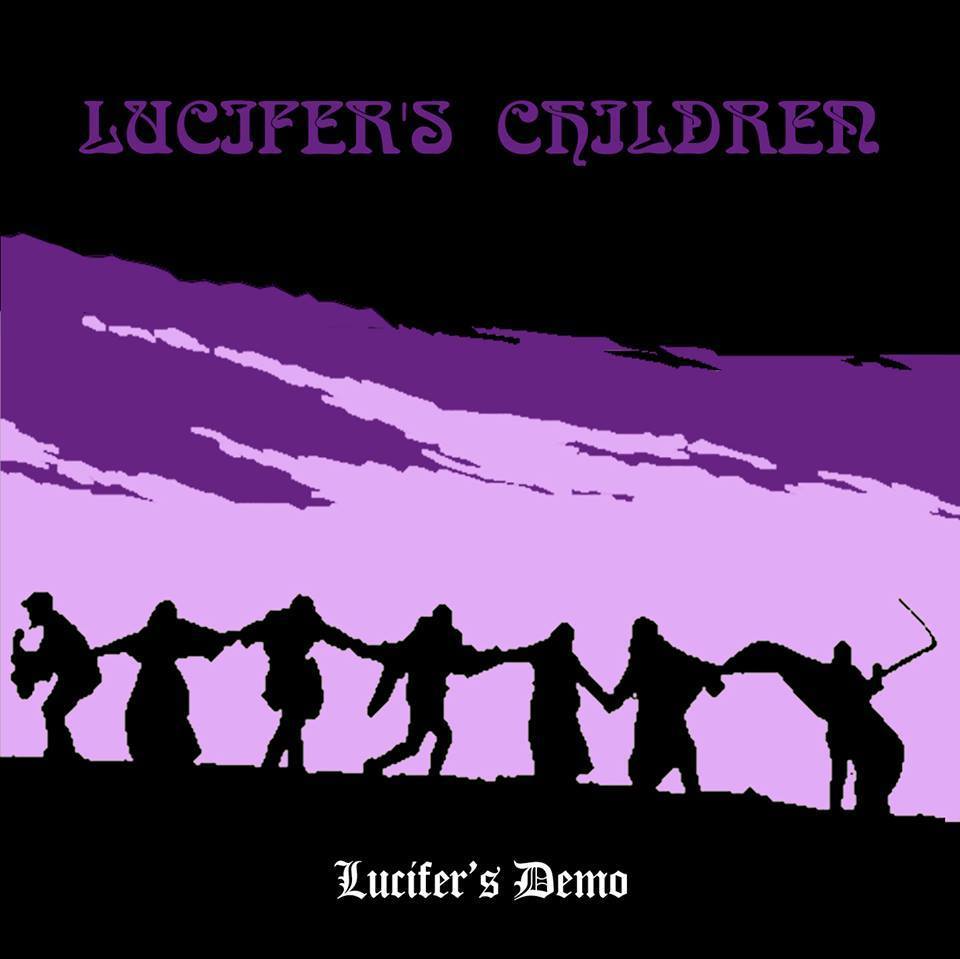 7. Describe your ideal live show as a performance Band. Have you already experienced that?
We just have done two gigs, one here in Asunciσn when we haven't recorded anything
and another in Foz do Iguazu, Brazil, but nothing more.
I guess, every show are good if the crow and are hard fans of heavy metal and nothing about modern shits,
and the band plays and looks as the old ways, no matter about if the public are 10 or 10.000 people.
8. Which attributes, do you think, that a new Doom Metal Band should have in order to gain identity and be unique?
Unique... I don't know, every band should drink Black Sabbath's or Candlemass style to take the soul of doom.
But to make Doom metal it's very important: hear a lot of Doom and stay drunk and alone while hear these bands... then the inspiration came from within, thats for sure.
9. Do you believe that Bandcamp and other Digital Platforms help the new Heavy Doom Metal Bands? Which, do you think, is the ideal way for a Band to promote its work?

For a band of our country.. yes, important. Because here don't have resources like another countries, but the ideal ways to promote always is physical format. I would love to see our demos on 7" haha.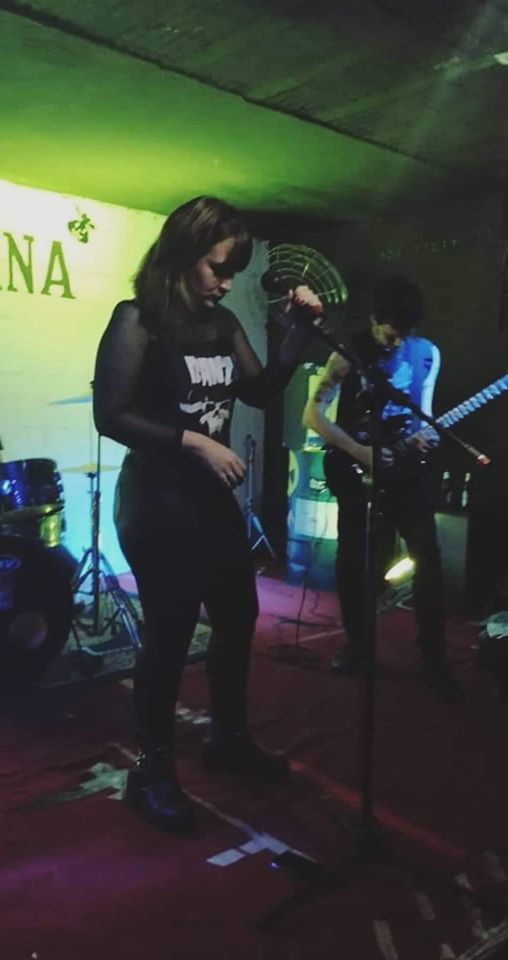 10. Tell us a few things about the New Underground Metal Scene in Paraguay (Bands, Fanzines, Webzines, Metal Clubs etc.)
Here is a lot of good bands in many genders, but most in extreme metal like Master of Cruelty, Ekron Cult, Eternal Abyss, Verthebral (you should hear those bands, highly recommended),
Also the thrash metal scene: Evil Force, Violent Attack, Toxic Avenger, Slayground... Then heavy metal bands like Nightbound, 220 voltios and Khyron (good musicians, really good bands). All those bands are successful in our scene.
The Metal Club for many years was Absoluto Rock in Asunciσn, today we don't know what happened, some says the pub it's sold. It Was the only place where you can hear underground metal.
11. Do you know anything about the Hellenic Metal Scene?
In my personal taste and knowing... I love the Hellenic black metal scene: Rotting Christ, Thou Art Lord, Necromantia, Kawir, Elysian Fields, specially Varathron.
I like too a new Doom Metal band called The Temple... such a very good band.

12. What are your future plans?
Now we're recording our first full length, to be release this year. And preparing for the second full Length but the details it's on the shadows so far.
13. Thank you very much for your time & Keep up the good work! The closure is yours.
Thanks a lot for the interview. We just want to say... ONCE A METALHEAD, ALWAYS A METALHEAD!
By Steve the Filthy Dog.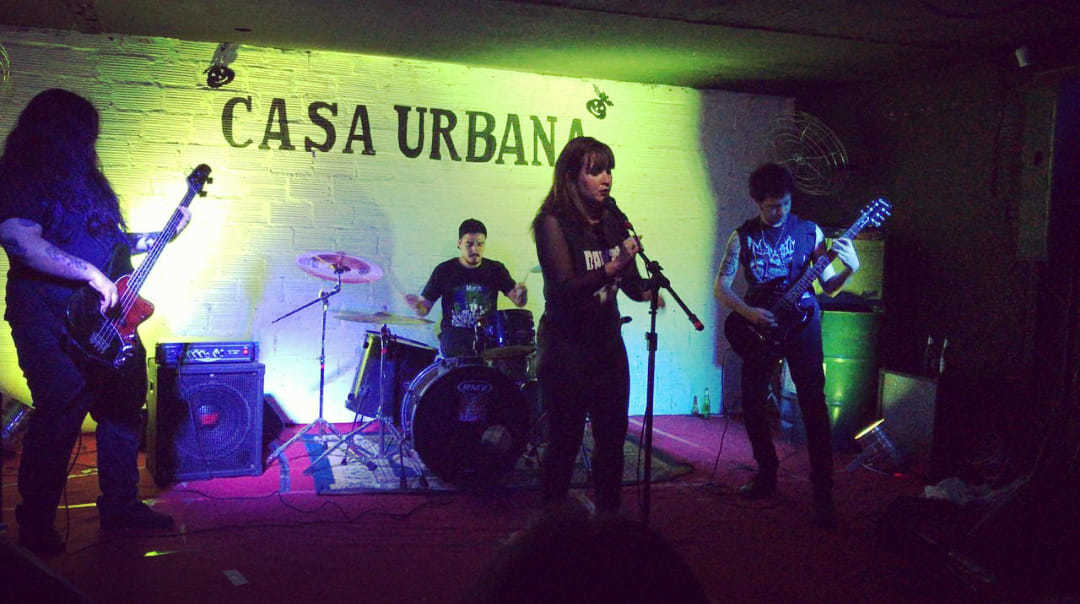 LUCIFER'S CHILDREN CONTACT:
https://www.facebook.com/Lucifers-Children-312302912738310/