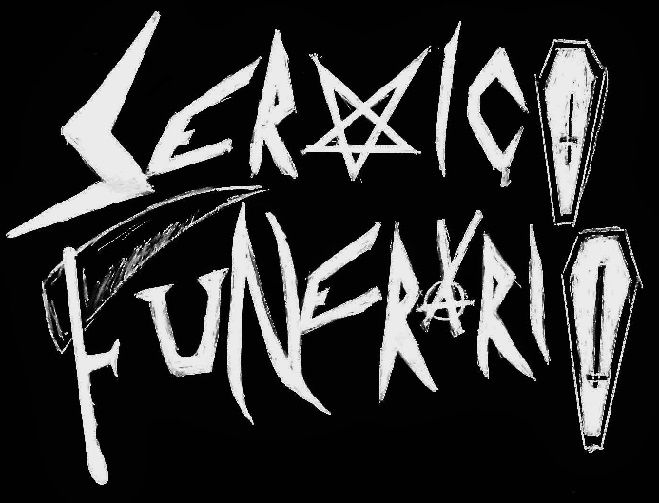 !!!BRAZILIAN BLACK/SPEED METAL!!!
We had a conversation with Caio Coveiro (Vocals/Guitars).Enjoy!
Welcome to the FILTHY DOGS OF METAL Webzine.
Tell us a few things about SERVICO FUNERARIO (Members, Starting Year etc).
Currently the band counts on me (Caio Coveiro – Vocals and guitar) and Igor Kavernoso(Drums), recently our bassist Eliza left the band for personal reasons, soon we will announce a new name and we have Agnaldo Goathead our mascot.Serviço Funerário is a insane PowerTrio that aims to expose the worst side of humanity with themes of terror and cruelty and break the chains of ancient thoughts that are planted in our heads by lords of reason and that in a way prevent the evolution of being human.The band was founded in 2015 by me (Caio Coveiro) and another ex-member Arthur in São Paulo and in the same year we launched the DEMO " É podreira mesmo !" totally home made with our friend and ex-member Martin Pent. From then on we started doing shows in all corners, we play in cemiteries, squares, bars, parties at friend's houses, concert halls always spreading the plague and we play with great bands from brazilian underground
You have recently released your EP ''Uma Noite Alucinante''. What is the feedback from your audience as well as from the press?
The fans liked it and a lot of people started to like it and the demand for band materials has increased.
Label or DIY and why?
Both are interesting, but its depends on the proposals, we are available for conversation hahaha.
Do you prefer Vinyl, Tape, CD or Digital Format and why is that?
All formats, but the physical models are more interesting because they are palpable, in a way there is an interaction and better contact between the public and the band, the disadvantage is just being able to be enjoyed at home while the digital format is available anywhere in a cell phone.
Your music style is Speed/Black Metal. Which are your main influences (Favourite Artists / Bands etc.)
Destruction, Venom, Slayer, Exodus, Sacred Reich, Diamond Head, Angel Witch, Demon and many Brazilian bands Dorsal Atlantica, Sarcofago, Flagelador, Blasfemador, Selvageria, Azul Limão, Centurias, Velho...
Which things, do you think, a Band should sacrifice in order to succeed? Have you ever sacrificed anything in your life for a better future of your Band?
In life many of the great choices demand some kind of sacrifice and for a band It is no different. Time, money, and even exchanging the fun for a more serious posture to reach the goals and yes I have already sacrificed some things, besides those mentioned I already lost a friendship of a ex-member for taking him out of the band for giving more value to drinks and drugs than the band.We will do what is necessary to achieve our goals.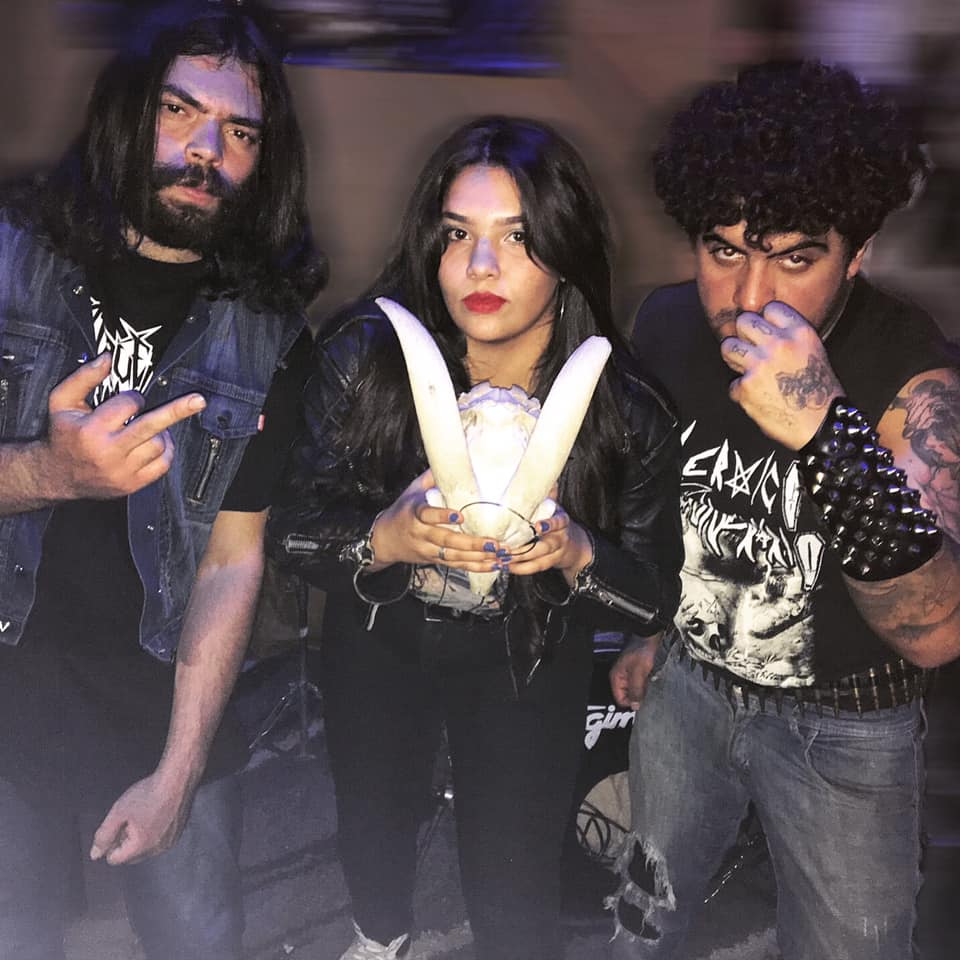 Describe your ideal live show as a performance Band. Have you already experienced that?
Full house, good equipment, good sound feedback, fans and friends singing our songs, insane stage presence of all members, mosh and stage dive and a good fucking good beer between songs and yes it has happened a few times.
Which attributes, do you think, that a new Speed Metal Band should have in order to gain identity and be unique?
I think that a show is not just going up on stage to play the songs and only, we have to innovate in ways to captivste and interact with the fans in a way that is even theatrical. The Serviço Funerário doesn't just play our music, we make whoever is on the show feel in every cell of the body the insane energy of headbanging, it's something like demonic possession hahaha
Do you believe that Bandcamp and other Digital Platforms help the new Metal Bands? Which, do you think, is the ideal way for a Band to promote its work?
I think social media or digital platform helps if you know how to use it, but is not the only way to publish our work, I like to be at events and talk to people, have contact with and talk about our work.
Tell us a few things about the New Underground Metal Scene in Brazil (Bands, Fanzines, Webzines, Metal Clubs etc.)
I'm writing this interview during the covid-19 pandemic, so there are those who are managing to do shows online or are composing new sounds.Unfortunately without concerts for an underteminated time, we are all working to release new content. I'm sure that when this is over everything will return with more ecstasy and desire than before.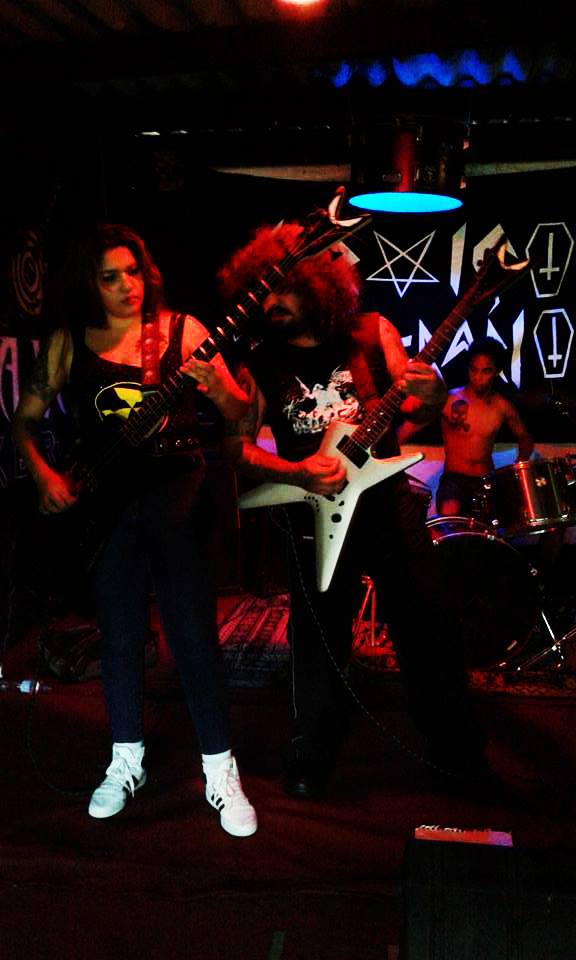 Do you know anything about the Hellenic Metal Scene?
Honestly I don't know, but I'm interested in getting to know and publicize it !
What are your future plans?
We are working on the first LP of the band that has a release date for 2021, but still in 2020 we will release a single song called "Satan ri enquanto você apodrece eternamente" and we are looking for more partnerships to spread the plague even more !!!
Thank you very much for your time & Keep up the good work! The closure is yours.
We really appreciate the opportunity, I will be watching the site and seeing the news, I mean that we will continue fight for metal and the freedom to be what we want to be and do !!! Thank you very much for your work and keep it metal above all!!
By Steve the Filthy Dog.
SERVICO FUNERARIO CONTACT:
https://www.facebook.com/funerario666/
https://servicofunerario.wixsite.com/funerario666
https://soundcloud.com/servico-funerario