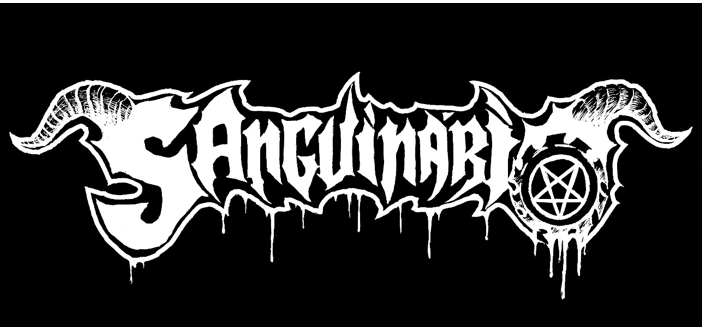 !!!!SPEED METALPUNK FROM BRAZIL!!!
We had a conversation with A. Sküllcrüshër. Enjoy!
Welcome to the FILTHY DOGS OF METAL Webzine.
Tell us a few things about SANGUINÁRIO (Members, Starting Year etc).
First, thanks for the invitation and space to us in your webzine, is very cool see this in the around world. Here is A. Sküllcrüshër, guitars of band, So, Sanguinário started in beginning 2017, When we has 17 years old, in Guaianases, suburb of São Paulo me and the old bassist "Slaughter" we had the ideia to make heavy metal music in old style with punk elements, we've known each other for a long time, because of the internet and concerts by both underground and mainstream metal bands, but there was a drummer missing, that's when we had the idea to invite Satanik Ripper, An old friend that we met from the shows too. With the idea of making a quick, direct and dirty sound sung in Portuguese. In 2018 a Demo "Satanic Killers" was released independently, which introduced the band to the underground. In 2019, we released an EP on CD "Cidade Morta" via Läjä Records with 6 tracks, and on tape in Costa Rica by Sanatorio Records, and in Chile by Evil Steel Records. In 2021, the band features with me on guitar, Satanik Ripper on drums and vocals, and Nekrömantical Cörpse who took over bass in the band recently, formation that recorded the Digital Single "''A Noite Que Ele Voltou " and the Split Album with the Gravedäncer "Salvete Infernum", which will be released on 10/31/2021 on CD and Digital Format Via Läjä Records.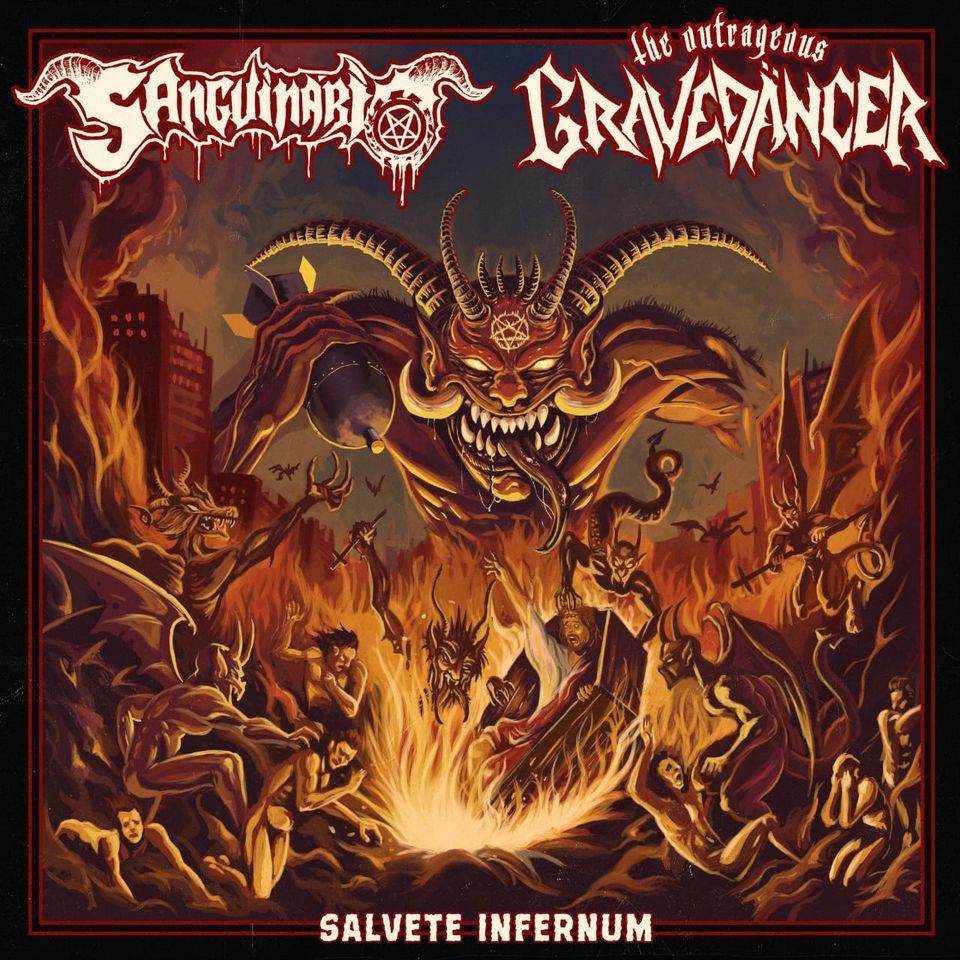 You have recently released your single ''A noite que ele voltou''. What is the feedback from your audience as well as from the press?
Yes, the feedback has been positive, everyone who listened, told us that they liked the sound, and that's awesome for us. The idea for this single was of Satanik Ripper, and the music is inspired by the Halloween movie franchise, more specifically by Slasher Michael Myers, and Satanik ripper had the idea of releasing it at the same time as the movie Halloween Kills, which for us was excellent, since we are Fans of the movies.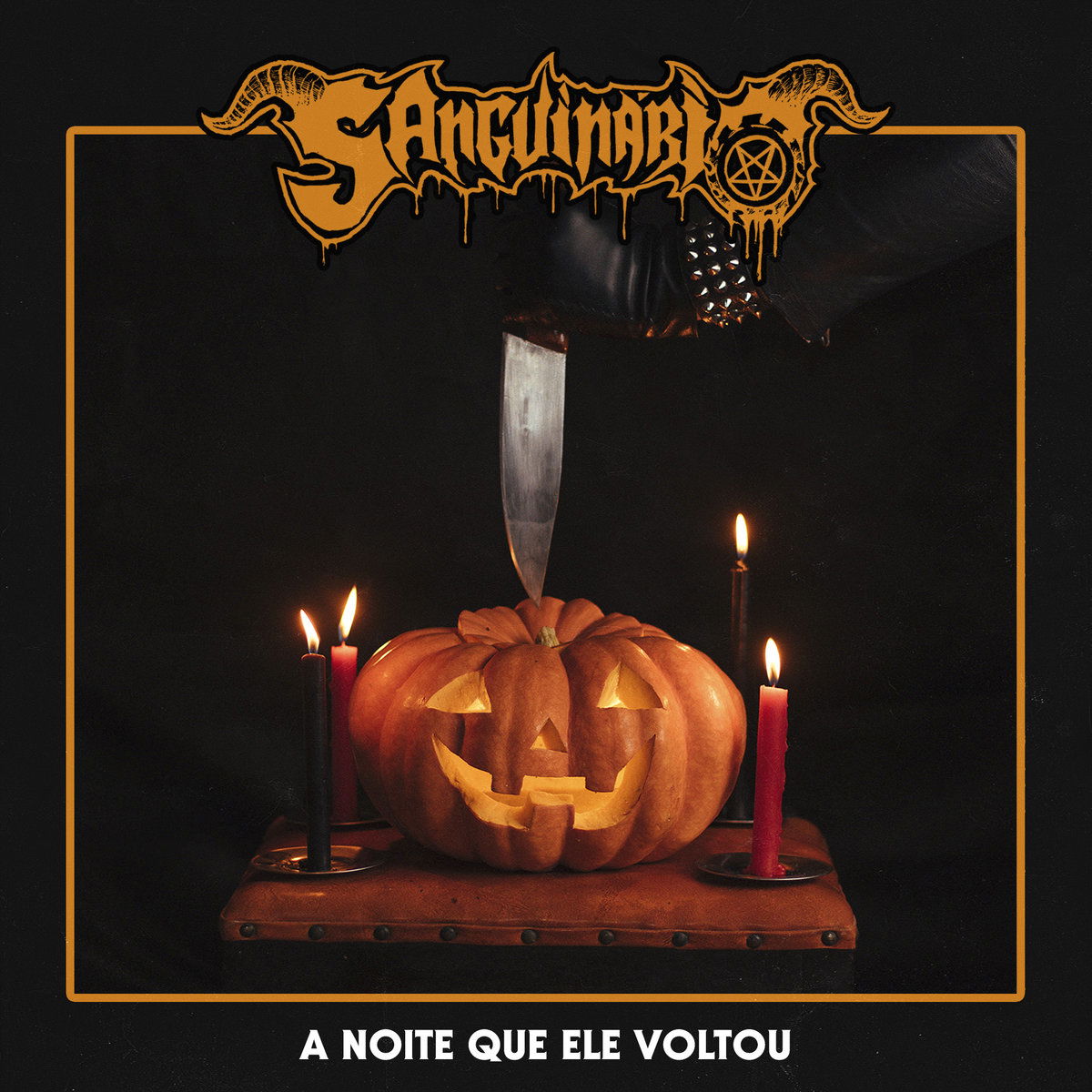 Label or DIY and why?
Both, as long as the record company doesn't try to get their hands on the songwriting process or try to mess with the essence of the band, we started with DIY, in our demo, then we went to Läjä Records, due to a promotion proposal, which has helped us a lot here, but for me both are important, I particularly like the idea of DIY a lot, here in Brazil, this is very common in the underground.
Do you prefer Vinyl, Tape, CD or Digital Format and why is that?
Particularly I like vinyl a lot, as a collector, it will always be my preference hahah, but I really like CD and tape, and I also collect, over digital format, I like it too, although it is very different from physical formats in quality and magic, it's very practical and good for promotions around the world, I use a lot of digital format to meet new bands and listen to things I don't have.
Your music style is Heavy/Speed Metal. Which are your main influences (Favourite Artists / Bands etc.)
Besides Heavy and Speed Metal, we like so Much the Hardcore Punk, we really like bands like Warfare, Discharge, Venom, Bathory, Darkthorne, GBH, Motörhead, Sodom, Slayer, Old Sepultura, Sarcofago and to sing in Portuguese bands like Dorsal Atlântica, Ratos de Porão, Taurus, Flagelador, Anthares... and much more hahaha, the list of influences is large, both in English and in Portuguese.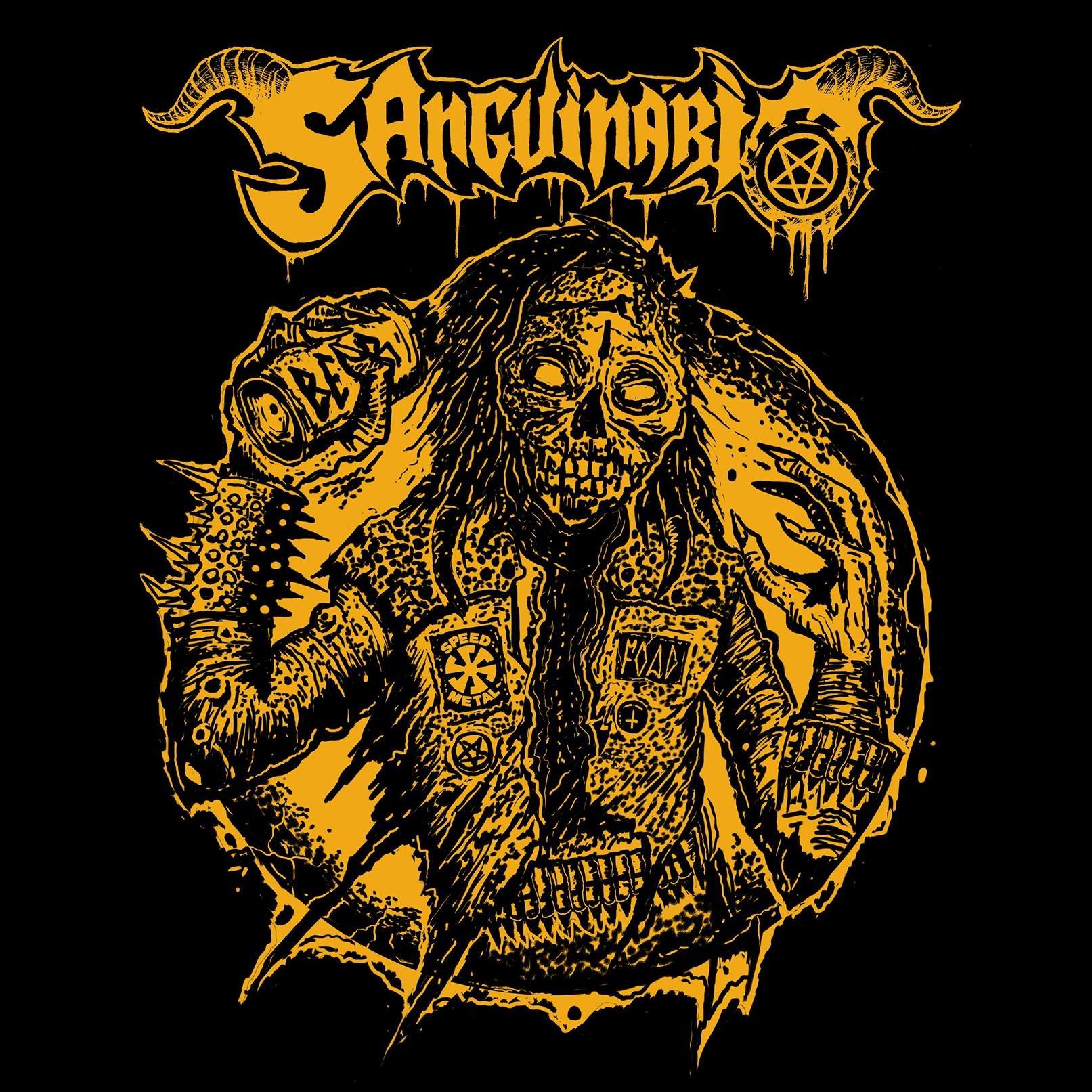 Which things, do you think, a Band should sacrifice in order to succeed? Have you ever sacrificed anything in your life for a better future of your Band?
I honestly don't know and I don't know if it's necessary, but it has to take time and dedication, because I see it in practice, but without the intention of achieving success or anything like that, we do it because we like it, without the intention of being successful, but of course if something like that happens to us it would be wonderful hahahah, but we don't know the formula and we don't sacrifice anything to achieve it.
Describe your ideal live show as a performance Band. Have you already experienced that?
For sure, we've already experienced that, and the feeling like Headbanger is unique, being on stage making noise is magic, we can't wait to play again. Our performance is chaotic and hostile, we try to show our insanity and wildness quite naturally hahah.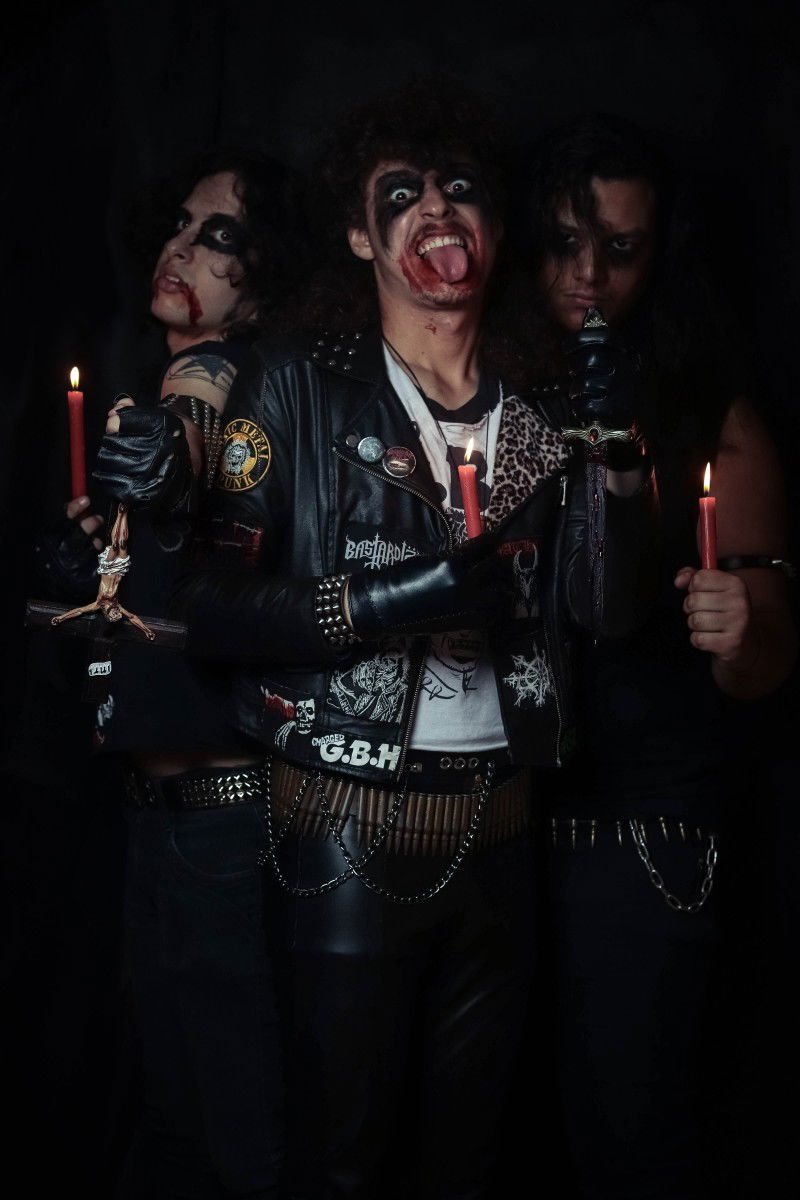 Which attributes, do you think, that a new Heavy Metal Band should have in order to gain identity and be unique?
I believe that first of all to be natural, to like the feeling that heavy music causes as much as you listen to it or when you go to concerts, and to enjoy what you do, of course there is no formula, but I believe that, being true brings these consequences.

Do you believe that Digital Platforms help the new Heavy Metal Bands? Which, do you think, is the ideal way for a Band to promote its work?
Yes, I currently believe that the digital format is the strongest way to promote yourself, and to spread your work around the world, this is a great advantage that the digital format brings to new heavy metal bands, in this aspect the digital format helps too much.

Tell us a few things about the New Underground Metal Scene in Brazil (Bands, Fanzines, Webzines, Metal Clubs etc.)
The Brazilian metal scene is very rich in all aspects, many good new bands, many zines supporting the underground and live houses making it happen, unfortunately some live houses closed due to the pandemic, but I believe that new doors will open, because here there are a lot of good bands, all over Brazil, I can recommend some like Podridão, Retaliador, Cemitério, Açoite, Necrogosto, Schizogoat, Gravedäncer, Enxöfre, Antroforce, Speedkiller, Krushhammer, Arma, Primitive, Atomic Roar, Evilcult...
Do you know anything about the Hellenic Metal Scene?
Of course Hellenic metal is school and unique hahah, i like classics bands as a Rotting Christ, Necromantia, Flames, Varathron, Zemial, Thou Art Lord... and for the "News" i like so Much Ömega, Ravencult, Ithaqua...

What are your future plans?
Now we want to do many shows to promote Split Album With Gravedäncer and our single, and focus on new compositions to record the full album, and go on tour for promotion.

Thank you very much for your time & Keep up the good work! The closure is yours.
We thank you for the space, and for the invitation, I want to thank everyone who read and like our sound, without you we wouldn't be able to do anything, it's very gratifying to see media focused on metal. Cheers from Brazil!!!
By Steve the Filthy Dog.
SANGUINARIO CONTACT:
Instagram: https://www.instagram.com/sanguinariometalpunk/
Facebook: https://m.facebook.com/sanguinariometal
Bandcamp: https://sanguinario.bandcamp.com/
Youtube:https://www.youtube.com/channel/UCmpEa4hRPJAW_rMdwnNLR4A
Spotify: https://open.spotify.com/artist/1tHtSUoZYF9W9pT4MdbN2z
Deezer: https://www.deezer.com/br/artist/9588204
Contact: guinario666@yahoo.com