!!!BRAZILIAN SPEED METAL!!!
We had a conversation with RIPPERY.Enjoy!
Welcome to the FILTHY DOGS OF METAL Webzine.
1. Tell us a few things about RIPPERY (Members, Starting Year etc)
Rippery is a Speed / Thrash Metal band formed in 2015 in Santos - São Paulo, influenced by bands from the 80s of the same musical genre.The band's first functional formation was with Rafael Serafini (Guitars) Rafael Oliveira (Guitars), Jean Luca (Voice), Breno Lopes (Drums), and João Oliveira (Bass). With this formation, the first single entitled 'Hell On Ice' was released in the year 2016. Subsequently, at the middle of 2017, the band acquired a new formation with the departure of Rafael Oliveira and Jean Luca. Leandro Dias takes on the vocals and the rhythmic guitar, so the EP "Phantom Of The Night" was released with this new formation in quartet.
2. In 2019 you have released your EP ''Phantom Of The Night''. What was the Feedback from your audience as well as from the Press?
Overall, the repercussions were good and we were happy with the audience's satisfaction, particularly we analyzed issues that could be improved in the recording, however, the result was satisfactory for us.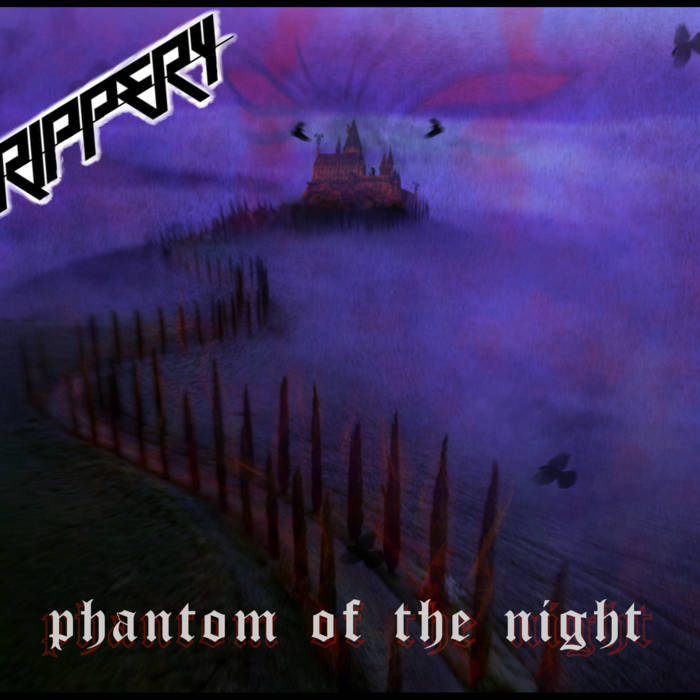 3. Label or DIY and why?
We opted for DIY when releasing the EP 'Phantom Of The Night' as it was the option available at that time, however, we are open to closing deals with labels for future work if possible.
4. Do you prefer Vinyl, Tape, CD or Digital Format and why is that?
In fact, there is no exclusive preference in relation to this, if possible we would like to release the EP in all physical options (Vinyl, CD, Tape), however, we performed the digital release due to the band's conditions at the time.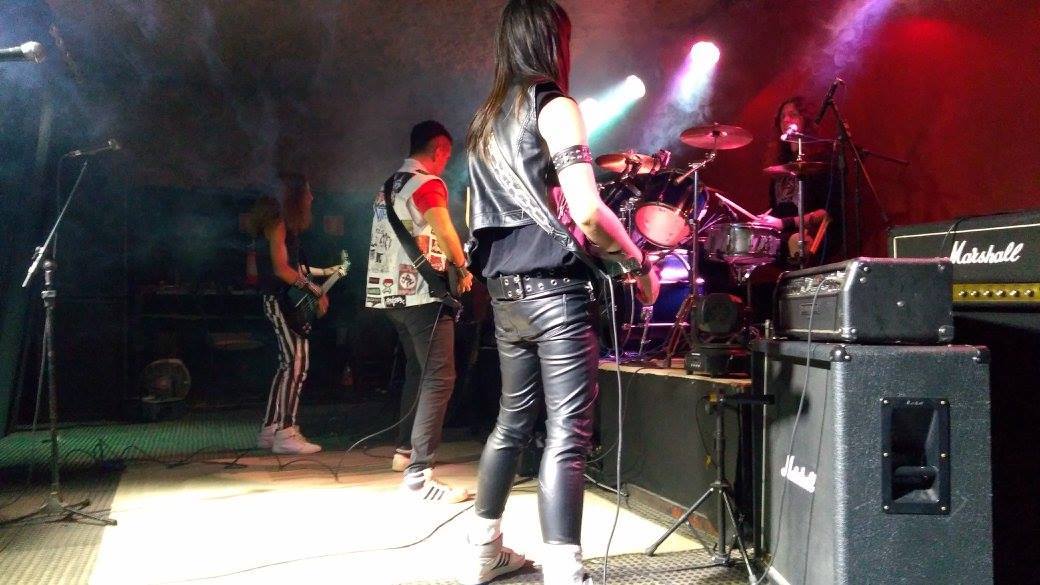 5. Your music style is Speed/Heavy Metal. Which are your main influences (Favourite Artists / Bands etc.)
We were influenced by several bands of Heavy, Speed and Thrash Metal, among them we can mention: Venom, Exodus, Annihilator, Metallica, Diamond Head, Tokyo Blade, Sodom, Exciter, Grim Reaper, Satan, Slayer, Destruction, Kreator, Iron Maiden, Megadeth, Judas Priest, Saxon, Running Wild,Angel Witch, as well as some Brazilian bands such as Sweet Danger, Alcool, Dorsal Atlântica, Flagelador, Death Trap, Cemitério, Murdeath and many others.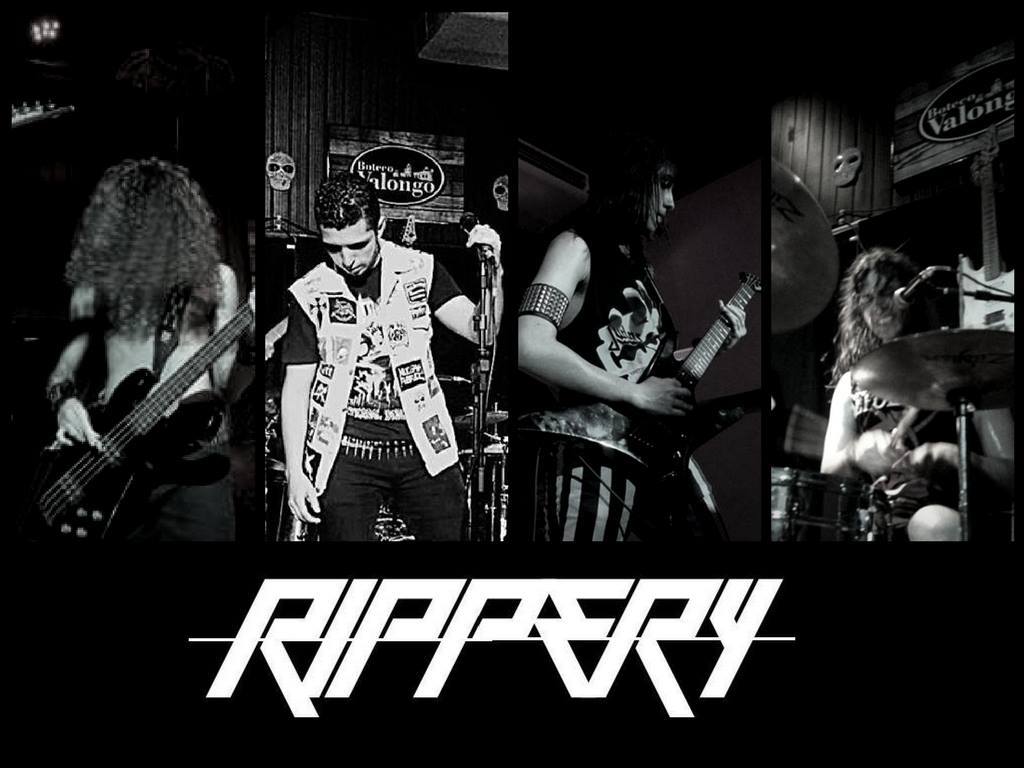 6. Which things, do you think, a Band should sacrifice in order to succeed?Have you ever sacrificed anything in your life for a better future of your Band?
Well, for a band to achieve a certain success we believe that the essential thing is the total dedication of all members of the group, mainly to accept taking the road and be prepared to face some hardships.
7. Describe your ideal live show as a performance Band. Have you already experienced that?
We believe that an ideal live show is one in which your audience feels largely satisfied with your music and provides highly positive feedback to encourage us, taking this concept into account, we have already experienced this.
8. Which attributes, do you think, that a new Speed/Heavy Metal Band should have in order to gain identity and be unique?
Creativity and identity in the compositions and harmony between all members of the band, always seeking to add new elements in the songs to escape a limiting pattern, but of course, without abandoning its characteristics.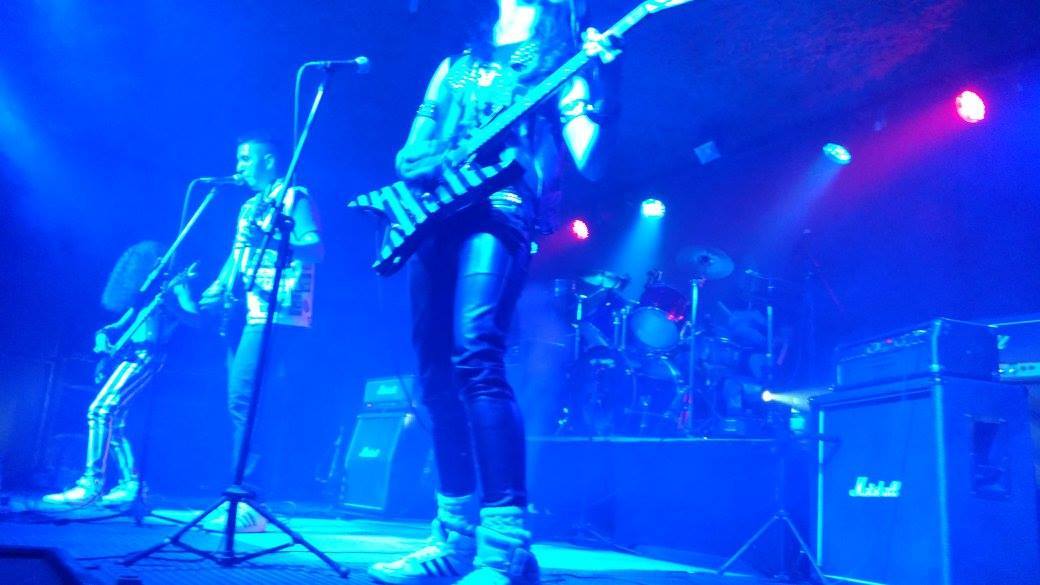 9. Do you believe that Bandcamp and other Digital Platforms help the new Heavy Metal Bands? Which, do you think, is the ideal way for a Band to promote its work?
Well, nowadays digital platforms are great tools to promote the musical work, however, it is very important to encourage your audience to buy physical materials in order to financially support the work of the entire band.
10. Tell us a few things about the New Underground Metal Scene in Brazil (Bands, Fanzines, Webzines, Metal Clubs etc.)
Currently, in Brazil there are excellent bands from all genres of Metal, from north to south of the country, it is a scene that can be very strong with the support of all who are part, it is only necessary a better incentive for the bands.
11. Do you know anything about the Hellenic Metal Scene?
We appreciate a lot the Hellenic Metal Scene, it has awesome Extreme Metal Bands such as Rotting Christ, Septic Flesh, Suicidal Angels and another awesome band called Sacral Rage which is more familiar to our song.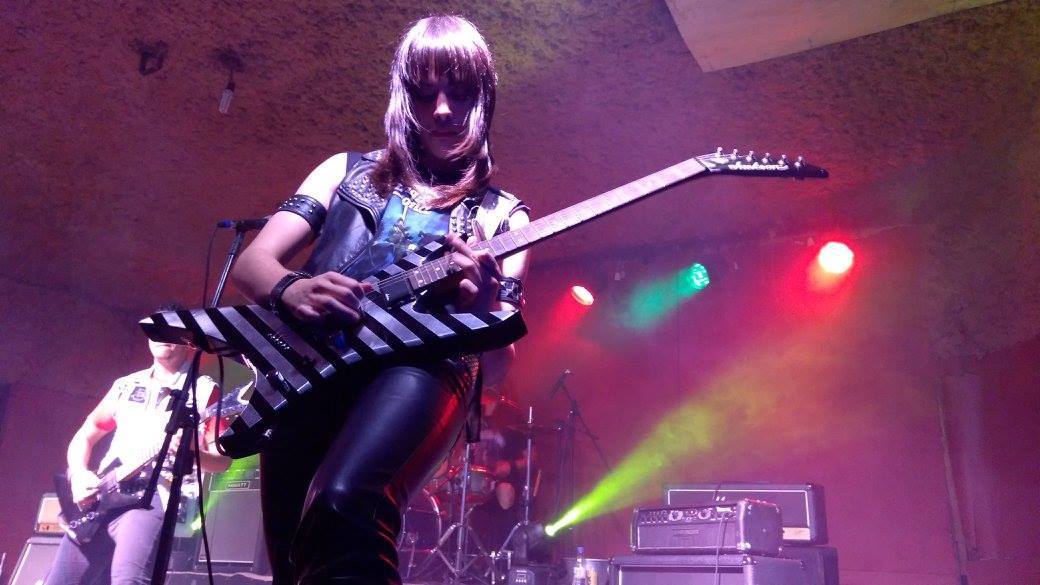 12. What are your future plans?
Unfortunately, we ended our activities indefinitely for personal reasons, however, in case the band returns, we intend to release new songs and take a tour through several states in Brazil.
13. Thank you very much for your time & Keep up the good work! The closure is yours.
We who thank you for this great interview and were completely flattered!
Thank you very much!!
By Steve the Filthy Dog.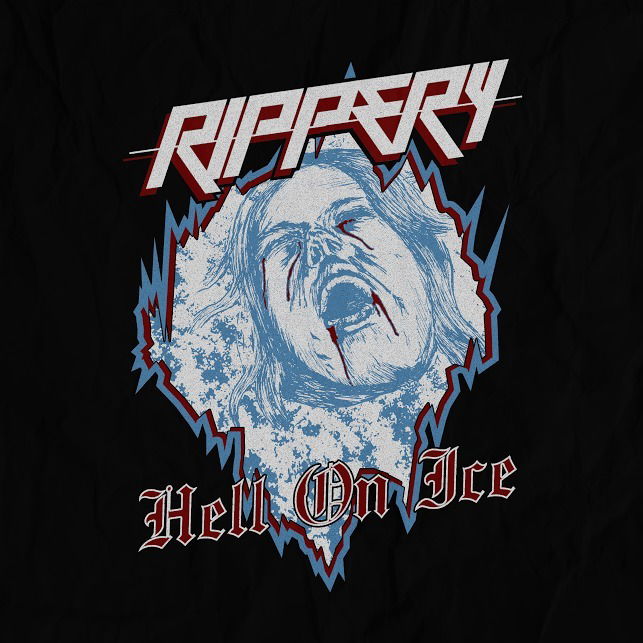 RIPPERY CONTACT:
https://rippery.bandcamp.com/releases