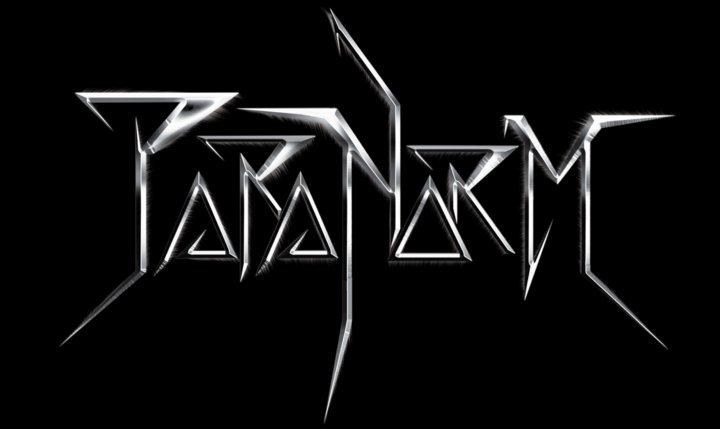 !!!PROGRESSIVE THRASH/DEATH METAL FROM SWEDEN!!!
Welcome to the FILTHY DOGS OF METAL Webzine.
Tell us a few things about PARANORM (Members, Starting Year etc).
Fredrik: We're a Swedish band based in Uppsala that's been around for a couple of years now! Markus Hiltunen (guitar/vocals), Marcus Blom (bass) and I (guitar) formed the band back in 2007 when we were still in high school. Some fun trivia is that we decided to form the band while listening to Megadeth's Rust in Peace one warm summer night. We barely knew how to hold our respective instruments at the time, so we've had quite the journey together up until this point. We initially started out as a traditional thrash metal band, but rather quickly realized we wanted to experiment with and broaden our sound.
Marcus: The three of us have been in the band since its formation, completed by Karl Askebro on drums in 2008. We tried out different vocalists, but couldn't find anyone that fitted the bill, so Markus took on vocal duties. Karl was with us up until 2018 where we parted ways and recruited Samuel Karlstrand (Wretched Fate) shortly after.

You have recently released your album ''Empyrean''. What is the Feedback from your audience as well as from the Press?
Fredrik: Hell yeah. Our debut full-length is finally out and that feels amazing. We put a lot of hard work into this one and are really proud of what we've achieved. The music, the lyrics, the production, Lars Hultman did a great job mixing and mastering, and the amazing artwork by David Östby - the whole package turned out great. The feedback from both audience and press has been really overwhelming to be honest. We couldn't have anticipated this response and feel really humble and grateful. Empyrean has been scoring great reviews across the board, there's a lot of nice feedback and comments out there and the first press of 200 CDs sold out a lot faster than expected.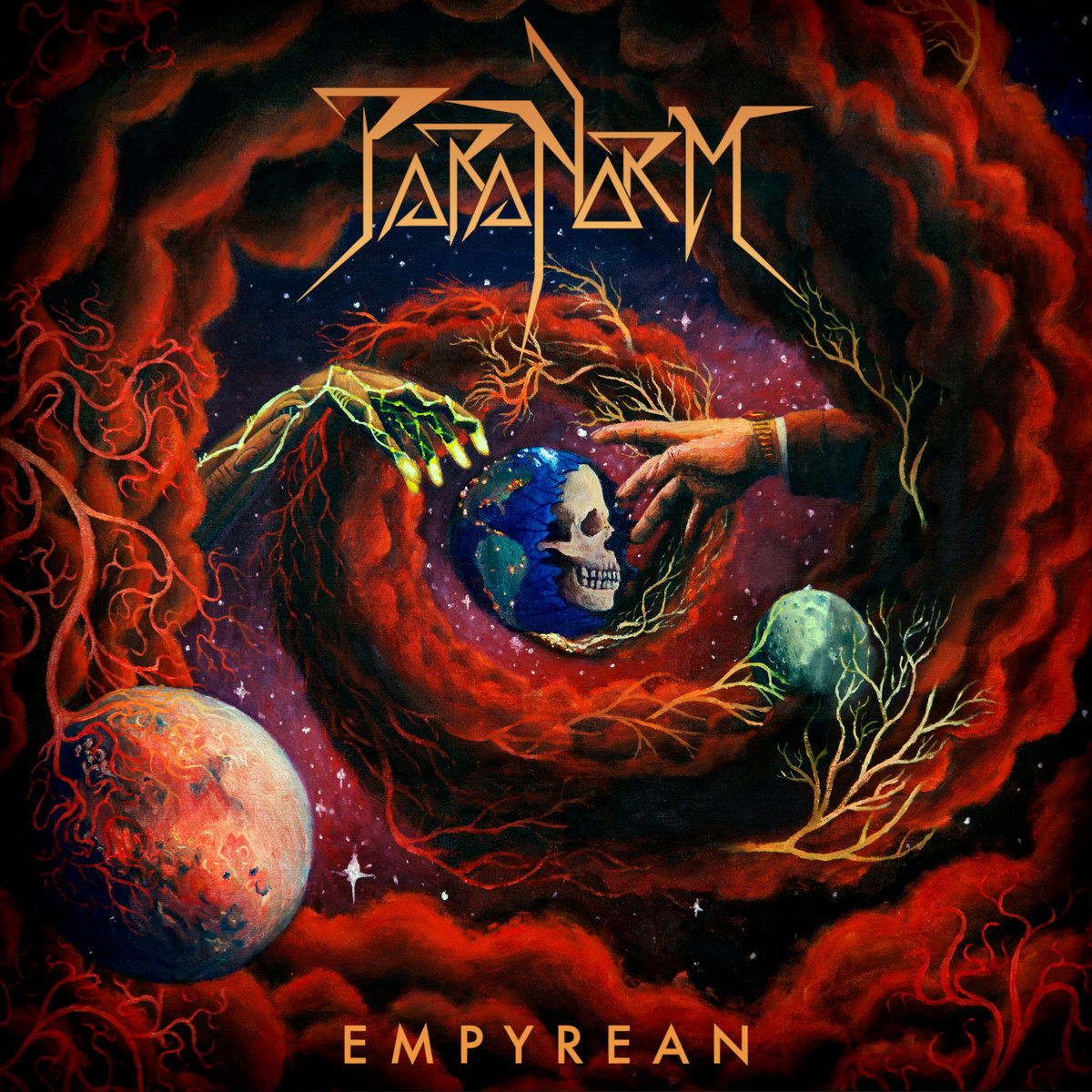 Label or DIY and why?
Marcus: Our previous EPs, "Pandemonium's Rise" and "The Edge of Existence", were DIY releases. This has some obvious benefits since you're in charge of everything. It also has some obvious downsides, since you're in charge of everything, especially in terms of all the effort you need to put into PR and marketing. This time around we felt that we wanted to extend our reach by partnering up with a label. We're super thankful to be picked up by Thomas Haywood of Redefining Darkness Records with whom we're having a really good run so far.
Do you prefer Vinyl, Tape, CD or Digital Format and why is that?
Markus: Vinyl for collection, the larger format is perfect for artwork. CDs are good for car listening. But for everyday listening digital streaming is just too convenient.
Your music style is Thrash Metal. Which are your main influences (Favourite Artists / Bands etc.)
Fredrik: Yeah, we started out as a thrash metal band, and now we're playing some kind of progressive thrash / death metal. It's quite funny you ask about this as our genre seems to be under heavy debate across the internet currently. It seems like it's a bit tricky to pinpoint. We've seen people refer to it as thrash metal, progressive thrash metal, melodic thrash metal, death metal, black metal and sci-fi thrash. I'm probably missing out on a few as well. Regarding influences, I think we could go on for quite a while… We've got a lot of different influences across varying genres.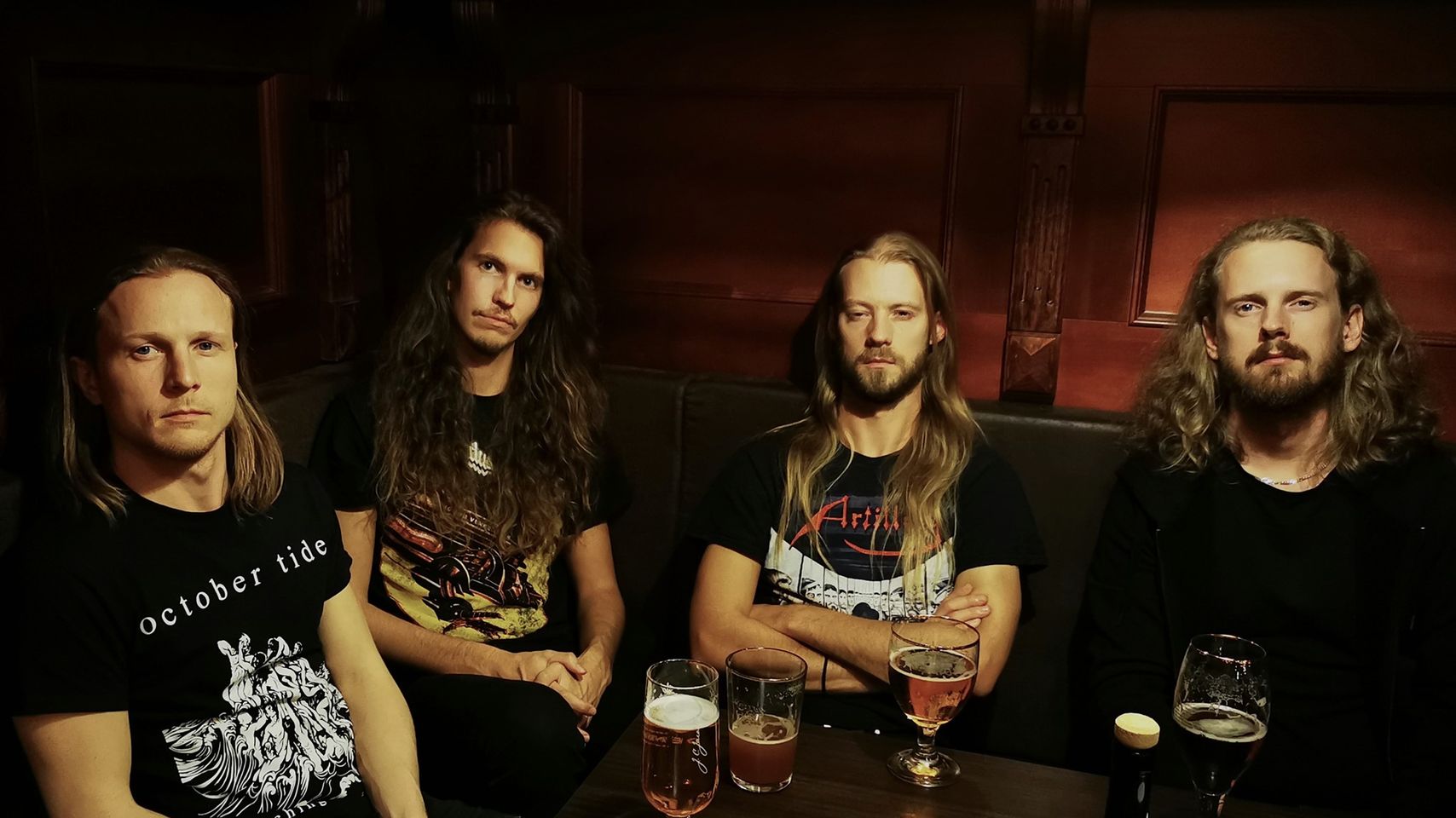 Which things, do you think, a Band should sacrifice in order to succeed?
Have you ever sacrificed anything in your life for a better future of your Band?
Markus: Time is the obvious one. As a band, you do a lot of things apart from just writing and recording songs, playing shows etc. Record design, social media, contact with press, labels… all these things take time. You need to be willing to sacrifice your free time for these things in order to succeed. To make a band work you need to figure out how to work together also on a non-musical level. If you're a touring band that obviously means time away from your family and friends.
Describe your ideal live show as a performance Band. Have you already experienced that?
Fredrik: It's kind of hard to describe the ideal live show. Sometimes they just feel right. For me personally, getting a great sound on stage is really important. I need to feel the guitar roar and scream at me when I play it. It's not just about it being loud though. It needs to have a great tone that I resonate with. That easily gets the vibe going for me. Another really important factor is the connection with the audience... I recall in particular a show we played up in the northern parts of Sweden. We had a great vibe in the band, the sound on-stage was awesome and the audience was really great. After the show some random people from the crowd picked us up, drove us to some house in which there was this great after-party with other bands and people that had attended the show. That was pretty damn ideal!
Which attributes, do you think, that a new Thrash Metal Band should have in order to gain identity and be unique?
Markus: Stay true to your beliefs, people will see right through you otherwise. In today's music world, it's extremely hard to be unique. You don't have to reinvent the wheel to be a good band, but you need to believe in your music and write the best songs you can write. There is a certain way that people think thrash should be played nowadays. By all means, play that way if you believe in it. But spend some thought on your songs. Ask if you're writing this section because it's the best for the song, or because that's how a thrash song usually goes. Avoid clichés. Rethink, but not necessarily reinvent, the formula. Identify your strengths, and use them, but also your weaknesses and improve upon them.
Do you believe that Bandcamp and other Digital Platforms help the new Thrash Metal Bands? Which, do you think, is the ideal way for a Band to promote its work?
Fredrik: Sure, Bandcamp in particular has a pretty cool networking aspect to it. Digital platforms in general obviously facilitate sharing your release across the globe in an instant. So that's great. It comes with the cost of driving up the competition for listener's ears though, since everything is so easy to access and there is so much music being released each week. I don't think you can solely rely on digital platforms to promote your work though. You've got to get out there on tour, play shows and meet your audience!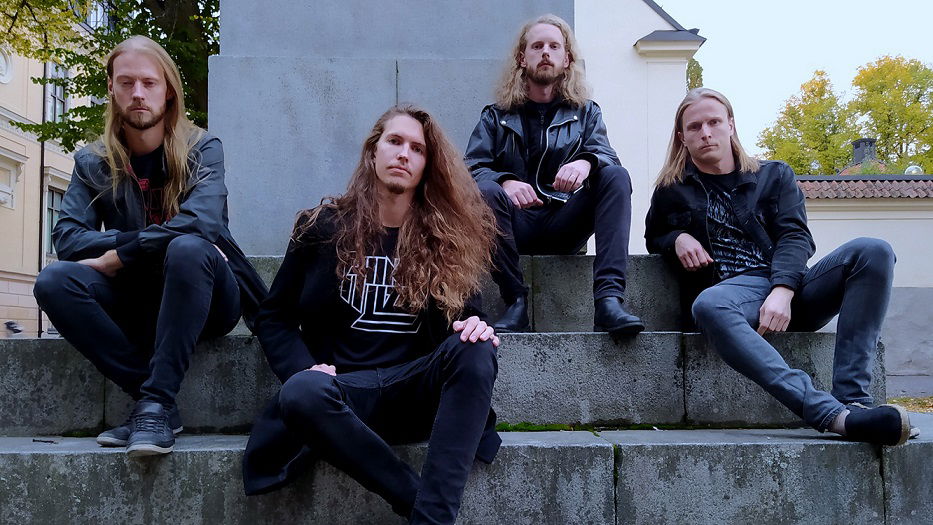 Tell us a few things about the New Underground Metal Scene in Sweden (Bands, Fanzines, Webzines, Metal Clubs etc.)
Marcus: The underground scene is pretty much always thriving in Sweden. There's always a new band yet to be discovered that pops up on your radar. There's been a bit of a decline in recent years in terms of magazines and metal clubs though. One of the major Swedish magazines closed down the other year and metal clubs don't seem very long-lived here in our hometown.
Do you know anything about the Hellenic Metal Scene?
Markus: We know that Greece has produced some quality bands such as Suicidal Angels, Firewind and Rotting Christ. It would be awesome to play there at some point!
What are your future plans?
Fredrik: Given the current situation in the world, all plans to promote Empyrean live are obviously sacked, probably for the remainder of 2021. We've had a pretty good campaign releasing this album despite this and I hope we've managed to create some buzz out there. As I mentioned previously, we've got a second press of 500 CDs on its way, we've got t-shirts on its way, and vinyl is in the works as well. Other than that we'll start writing for our sophomore album.
Thank you very much for your time & Keep up the good work! The closure is yours.
Fredrik: Thanks for having us. It was a real pleasure! Make sure you check out Empyrean on your favorite streaming platforms and head to https://paranorm.bandcamp.com/ for merch if you like what you hear and want to toss a few euros our way to support our future efforts! Cheers!
By Steve the Filthy Dog.
PARANORM CONTACT:
https://www.facebook.com/paranormband
https://paranorm.bandcamp.com/
https://www.deezer.com/us/artist/1448974
https://www.instagram.com/paranormband/?igshid=fk3vzclqwi5l
https://soundcloud.com/ParanormBand
https://open.spotify.com/artist/5Isp1WwQoHHBkFro5j5Ls4