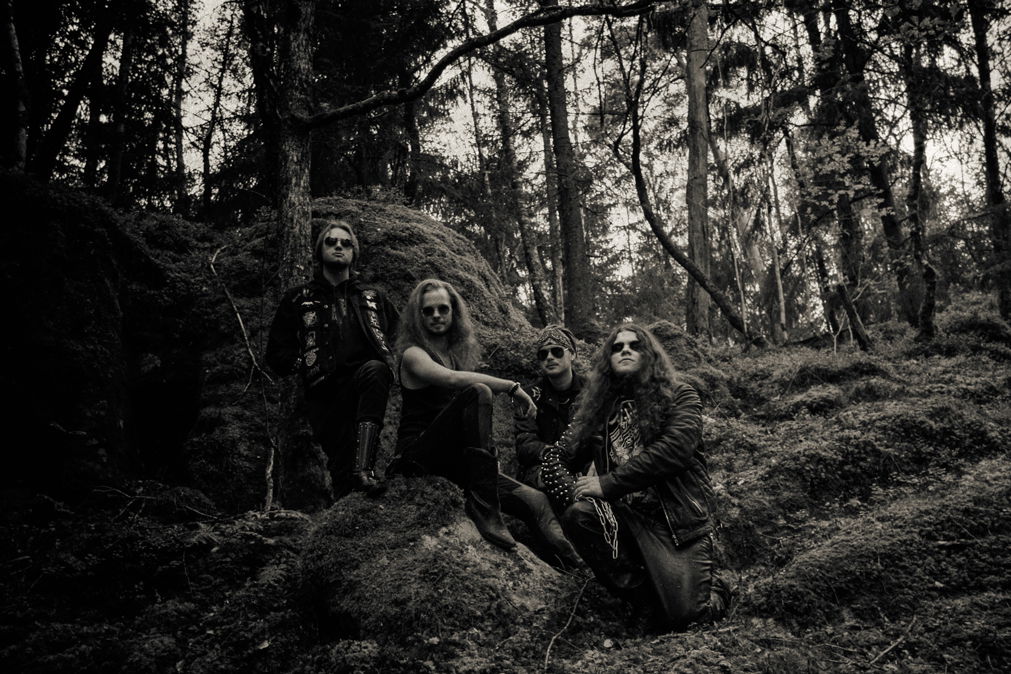 !!!SWEDISH HELLISH METAL!!!
We had a conversation with Set (Vocals). Enjoy!
Welcome to the FILTHY DOGS OF METAL Webzine.

1. Tell us a few things about ZATYR (Members, Starting Year etc).

Zatyr consist of me (Set) on vocals, Von Wohlen on guitar, Hermes Von Hasselhuhn on bass, and Zlim Knoxx on drums.
We started out during the bitter winter cold of February this year (2019). All of us had the vision that was needed to create what came to be called ZATYR and here we are!
We wrote a couple of songs together, did a few gigs and then decided to record our debute EP in june in an underground studio called Djävulstemplet (The Devils Temple).
I myself know the guys who own the place very well and have been recording there before with an another band so the choice of studio was obvious for us. We also did a gig with OBNOXIOUS YOUTH which went really fucking great!
And after that we closed the doors to the outworld so to say to focus on writing new material and getting the EP out.

2. Your latest release was the ''Ornament Of Proposition''. What was the Feedback from your audience as well as from the Press?

The feedback has been overwhelming I must say! From both the audience and the press. I guess people like very genuine music that's filled with an essence from beyond.
We didn't really promote the EP that much so what shocked us the most was how many people who actually heard it, and apparently liked it.
Even though that it's very appreciated that people like our work, I must say that I try to focus as little as possible on what other people think about my/our art.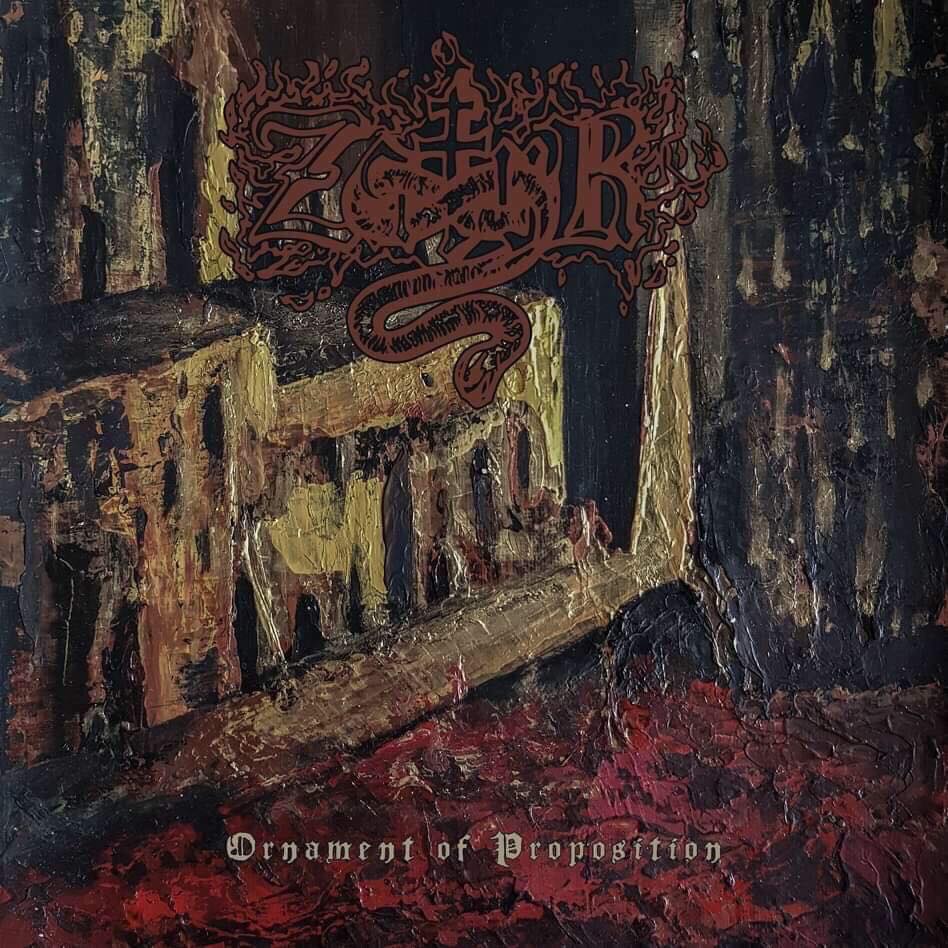 3. Label or DIY and why?

It depends on the situation.

4. Do you prefer Vinyl, Tape, CD or Digital Format and why is that?

I can only talk for myself (even if I'm pretty sure that the other members of the band are with me on this one) but Vinyl! I love vinyl and have a big collection of it myself at home!
I like old things and old ways of doing stuff in general so for me it becomes completely natural! I'm also a very analog person, which in itself explains a lot about me.

5. Your music style is Heavy Metal. Which are your main influences (Favourite Artists / Bands etc.)

I'm not sure if I would call it Heavy Metal myself due to that I don't like labeling music but fair enough. I try to draw inspiration from myself and other, much deeper and darker things then just other bands that I happen to listen to.
But I can't deny that I listen to a lot of music. I do however listen a lot to Nick Cave, GG Allin, Death In June, Wardruna, Dissection, Coven, Bathory, Death SS, Black Sabbath, In Solitude and a lot more.
Of course it has influenced me but in what way is very hard to say.

6. Which things, do you think, a Band should sacrifice in order to succeed?
Have you ever sacrificed anything in your life for a better future of your Band?

Find what you love and let it kill you.

7. Describe your ideal live show as a performance Band. Have you already experienced that?

We incorporate a lot of ceremonial elements into our live performances. I want the audience the be able to smell it, touch it and feel it! I want them to react, in what way they react is not as important.

8. Which attributes, do you think, that a new band should have in order to gain identity and be unique?

Stay true to your self, that's all that matters!

9. Do you believe that Bandcamp and other Digital Platforms help the new bands? Which, do you think, is the ideal way for a Band to promote its work?

I guess it's a good way for bands to reach out to people and to let them know that their music exist. At least it worked well for us!
I think the best way to do it is to play live and show people what the fuck your all about! Give them a kick to the skull, if you must..

10. Tell us a few things about the New Underground Heavy Metal Scene in Sweden (Bands, Fanzines, Webzines, Metal Clubs etc.)

Well there are a few great fucking underground bands in Sweden I must say, for example Shaam Lerain, Voodus, Crooked Horns, Snakeskin Angels, No Future and so on.
In Gothenburg where we're from we also have an underground pub called The Abyss were at least I spend a lot of time. I'm not to familiar with any Fanzines though, there are some but not many.

11. Do you know anything about the Hellenic Metal Scene?

I'm not to familliar with it sadly but I've heard a couple of great bands from Greek that's for sure!

12. What are your future plans?

Right now were working on our first full legnth album wich is going really great!
Next week we'll play live in Alingsås (Sweden), and after that we will open up for Frantic Amber in Gothenburg. But the main focus is on finish writing the new album, record it and release it!

13. Thank you very much for your time & Keep up the good work! The closure is yours.
Thank you! Thanks for all the support, keep the flames and the hunger alive... Hell Satan!
By Steve the Filthy Dog.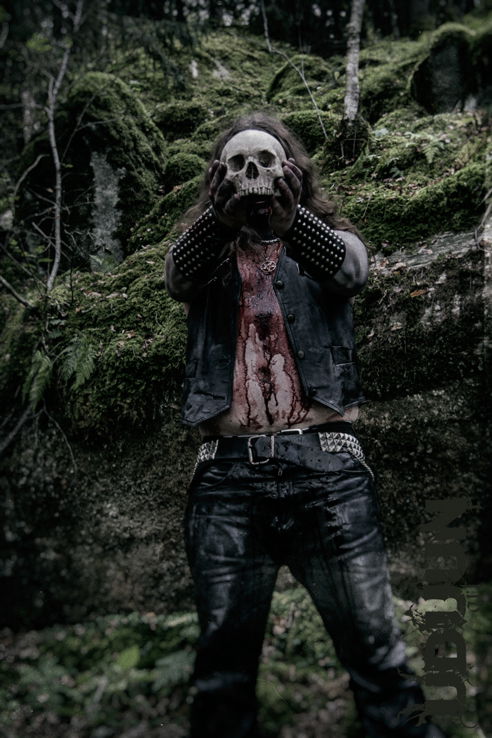 ZATYR CONTACT:
https://zatyr.bandcamp.com/album/ornament-of-proposition
https://www.facebook.com/ZATYR-2168963899857373/