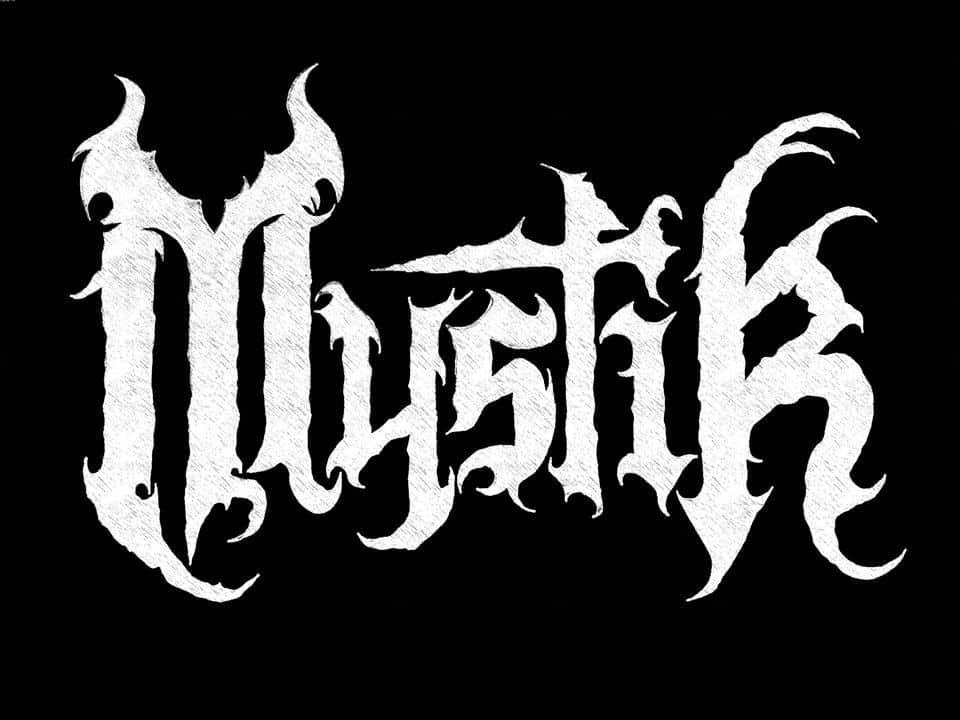 !!!SWEDISH METAL RULES!!!
Welcome to the FILTHY DOGS OF METAL Webzine.

1. Tell us few things about MYSTIK (Members, Starting Year etc)
Mystik started out in the late summer of 2016, formed by me Beatrice Karlsson, Lo Wickman and Julia von Krusenstjerna.
One of the first songs we wrote together was 'Mystik' and when the drummer Sven Nilsson heard a rehearsal
recording of it, he immediately wanted to join us.
In 2017 we had recorded both the songs 'Mystik' and 'Ancient Majesty' and in January we released them on the cassette
named 'Demon' through I hate records.300 copies which sold out in 2 weeks!
Since then we have been playing live on different festivals and so on, and in June 2018 we recorded our debut album.
During the year that has gone since then one of the guitarists, Lo Wickman, left the band.
So we are at the moment without bass player as Julia now are playing the guitar instead.
But meanwhile we are already working on new songs for the second album!


2. You have recently released your New Album ''MYSTIK'' What is the Feedback from your audience as well as from the Press?
The feedback and reviews has mostly been great! We have already gotten a lot of messages from people all over the world
telling us that they love it. And nothing makes us happier than to hear that!


3. Do you prefer Vinyl, Tape, CD or Digital Format and why is that?
Physical formats is much more fun than digital, and it's a dream coming true to be able to hold
your own music in your hands. We grew up listening to music in those formats so it just
feels normal anyway. Got no problems with the digital either, makes you able to listen to
the music anywhere you want.


4. How did your cooperation with I HATE Records occur and How many copies were pressed (CD & Tape)?
Peter that runs the company contacted us when he heard our first two songs and wanted to distribute our demo.
So we chose his label for our album as well, it was a good deal and he is also a very nice guy that we knew from before.
The cassette is limited to 300 copies and the CD 500 copies. The vinyl will hopefully be released in late June, in how many
copies I don't yet know.


5. In 2018 you released your 2 track tape ''DEMON''. How many copies did you press & how did you distribute it (Facebook, Concerts , Bandcamp, other...)?
Well the first batch on clear cassette was limited to 150 copies which sold out really fast, the same as for the second
batch on red cassette. The two songs were actually first released on Youtube in 2017.
And our first concert was in January 2018, so we've been playing them live pretty much since the demo.


6. Your band name ''MYSTIK'' was used by several Bands from the past. Did you have any problem till now with that?
No we haven't had any problems with it, just a lot of people pointing it out.
I know about two other bands named Mystik (with a K) but we didn't know about them when we first chose the name.
But we really felt that the name was perfect for us, so we didn't change it after finding out.
It's not like we're the only band that has taken an already taken name.
No disrespect towards the other bands at all though. But it's a name that fit us and our music perfectly,
and it's actually Swedish as well.


7. Your music style is pure Heavy Metal from the the Glorious Days of the 80s. Also the vocals remind me a lot of Kate from the Belgien Heavy Metal Band ACID.
Which is your main influences (Favourite Artists / Bands etc.)?
The glorius days of the 80s is really one of the main inspirations!
We're inspired by a lot of bands, everything from heavy/speed to black/death, and I think that everything we listen to
pretty much generates through our music a little bit. Because we've never really decided what kind of genre we
should play or what band we want to sound like. We are all just going on by feeling and the same vision.
We're all inspired by occultism, mysticism, myths, history and other fascinating topic.
But some bands that is inspiring is Omen for example, Dissection, Slayer, Black Sabbath (Headless cross),
Running Wild, Judas Priest, Bathory... to name a few. And many more for us personally of course!


8. How is the feeling to be a female Heavy Metal Band (OK, the Drummer is male) in the male-dominated Metal Scene?
There has never been any problems. We don't feel excluded or anything like that.


9. Describe your ideal live show as a performance Band. Have you already experienced that?
We're always aiming towards the goal to be a good live band, to get better and better.
For example, our first show at the Abyss festival 2018 was a success even though it was the first
time on stage for some of us. Some things to improve of course but the audience was great and I'll never forget that.
But from then on there has been a lot of really fun shows and another favourite is Gefle Metal festival in 2018.
We will be back there this year as well, and share the same stage as the almighty W.A.S.P!
That is of course a dream coming true and we've developed a lot in a year so hopefully that will be an ideal show!


10. Label or DIY and why?
It depends on your situation. Both got prons and cons.


11. What are the Future plans of MYSTIK?
Record another album! We've already got a lot of new material, which we are working on while not playing live.
Hopefully we can start recording new songs before the end of this year!
Much have happened with the band during this year that has gone since recording the debut, a change in the line-up for example,
but we're not weakened at all so beware for the future of Mystik!


Thank you very much for your time & Keep up the good work!
By Steve the Filthy Dog.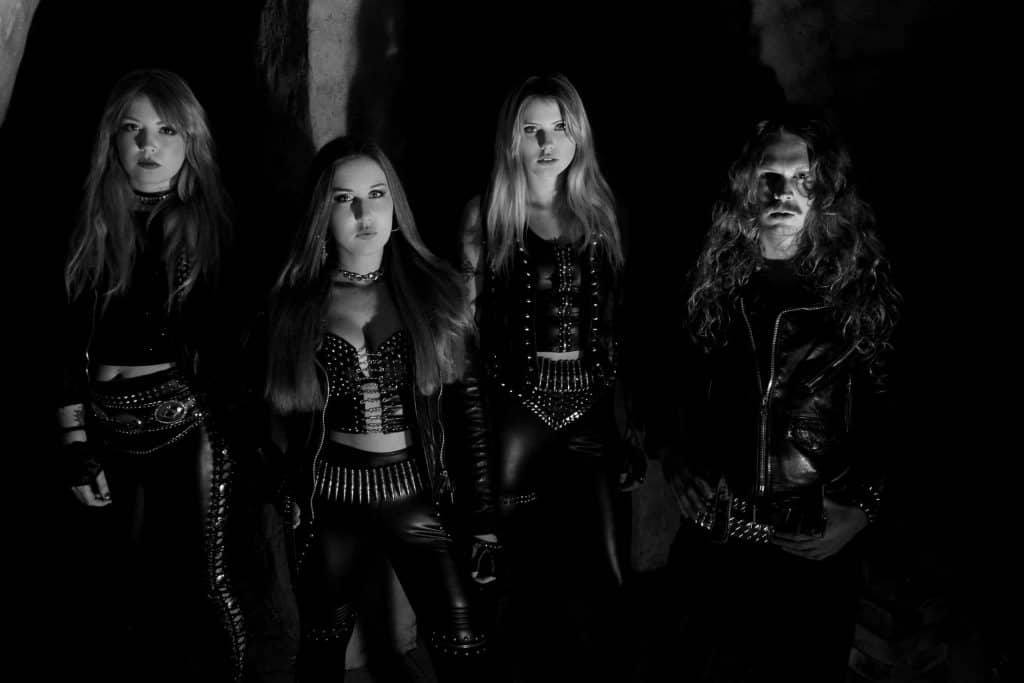 MYSTIK Contact: