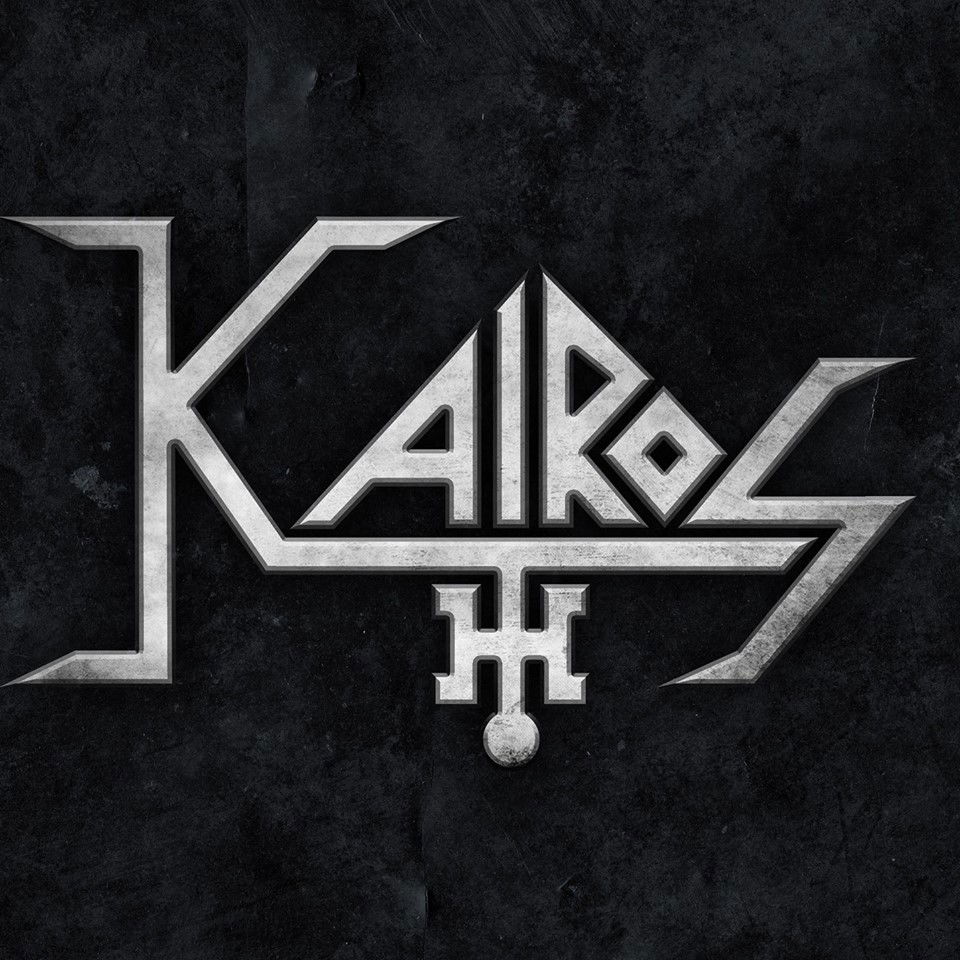 !!!SWEDISH HEAVY METAL!!!
We had a conversation with EMIL (Guitar). Enjoy!
Welcome to the FILTHY DOGS OF METAL Webzine.

1. Tell us a few things about KAIROS (Members, Starting Year etc)
Kairos was formed from the remnants of a few local Gothenburg bands. Viktor, Tom, Carl and Erik all came together for the debut record 'Wicked Callings'.
I (Emil) joined up shortly after they had released the album and we went on tour throughout Scandinavia and Eastern Europe in 2015.
We had already shared rehearsal spaces, played the same stages and gone to countless concerts together before our common love of heavy metal drove us all to playing in Kairos.
For this new record 'Queen of the Hill', Viktor pulled double duty recording both bass guitar and the drums as Erik left the band to focus on other things.
Carl and I shared axe duties throughout the album. As for vocals, Tom is still heard singing, screaming and belting out the notes. Live, you'll now also find our four-string wizard Richard Sword with us on bass.

2. You have recently released your New Album ''Queen Of The Hill''. What is the Feedback from your audience as well as from the Press?

So far, so great! The feedback has been overwhelmingly positive and it's coming everywhere from Japan to Greece to America!
It's awesome hearing from people all around the world enjoying something we've put a lot of effort into.
When we've played the songs live people have so far only yelled out to hear more rather than less, which we're taking as a good sign!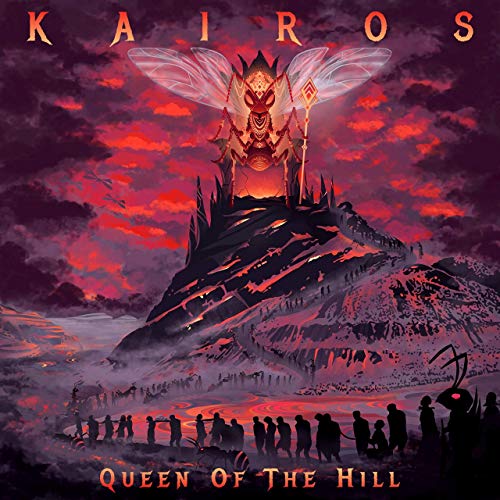 3. Your music style is Classic Heavy Metal. Which are your main influences (Favourite Artists / Bands etc.).
We do listen to music of all kinds, but if we keep it strictly within the realm of metal there's alot of Priest, Maiden, Accept, Manowar and King Diamond in there.
There's definitely a big thrash influence as well. Take a band like Megadeth or Toxik, leaning towards the technical side without ever going full-on Symphony X.

4. Do you prefer Vinyl, Tape, CD or Digital Format and why is that?
Vinyl for ritual, CD for car, and Digital for everyday. There's just something about how much care goes into getting your vinyl ready, knowing each time you listen will be a unique experience.
It's almost meditative and the sound quality is just incredible. Popping a CD in the car is a very special feeling too - you know the roadtrip is on! Finally, the one we all use the most by far is digital.
Thousands and thousands of amazing bands just a few clicks away? Hard to argue with that really. Who knows how much great music we would've missed out on were it not for the internet.

5. Label or DIY and why?
A bit of both, maybe? We put our latest album together without any label support but now that we are looking to do a physical release having a label will definitely help.
Lucky us - we have signed a deal with Stormspell Records and the record is planned for CD release on November 15!
Labels do give you a chance to reach a much greater audience than before which means more of you get to hear the album - I think that's a win-win-win situation!

6. Describe your ideal live show as a performance Band. Have you already experienced that?
There's always a bigger stage to strive for! A sold-out headline show in Wembley Stadium, with the resurrected corpse of Lemmy to open the show with Motörhead would be something else. But I'm not picky.
We've had great shows already. The one that stands out the most I'd have to say was at Moscow's Glavclub with U.D.O. last November.
Sharing a stage with such a legend is a treat in and of itself, but with 3000 Russians there screaming in your face for more - it was easily one of the best moments of my life.
Every show is fun but a huge one like that one was a real kick in the jaw to remind us why we got involved in this crazy world of music!
A huge SPASIBA to the fans in Russia for that!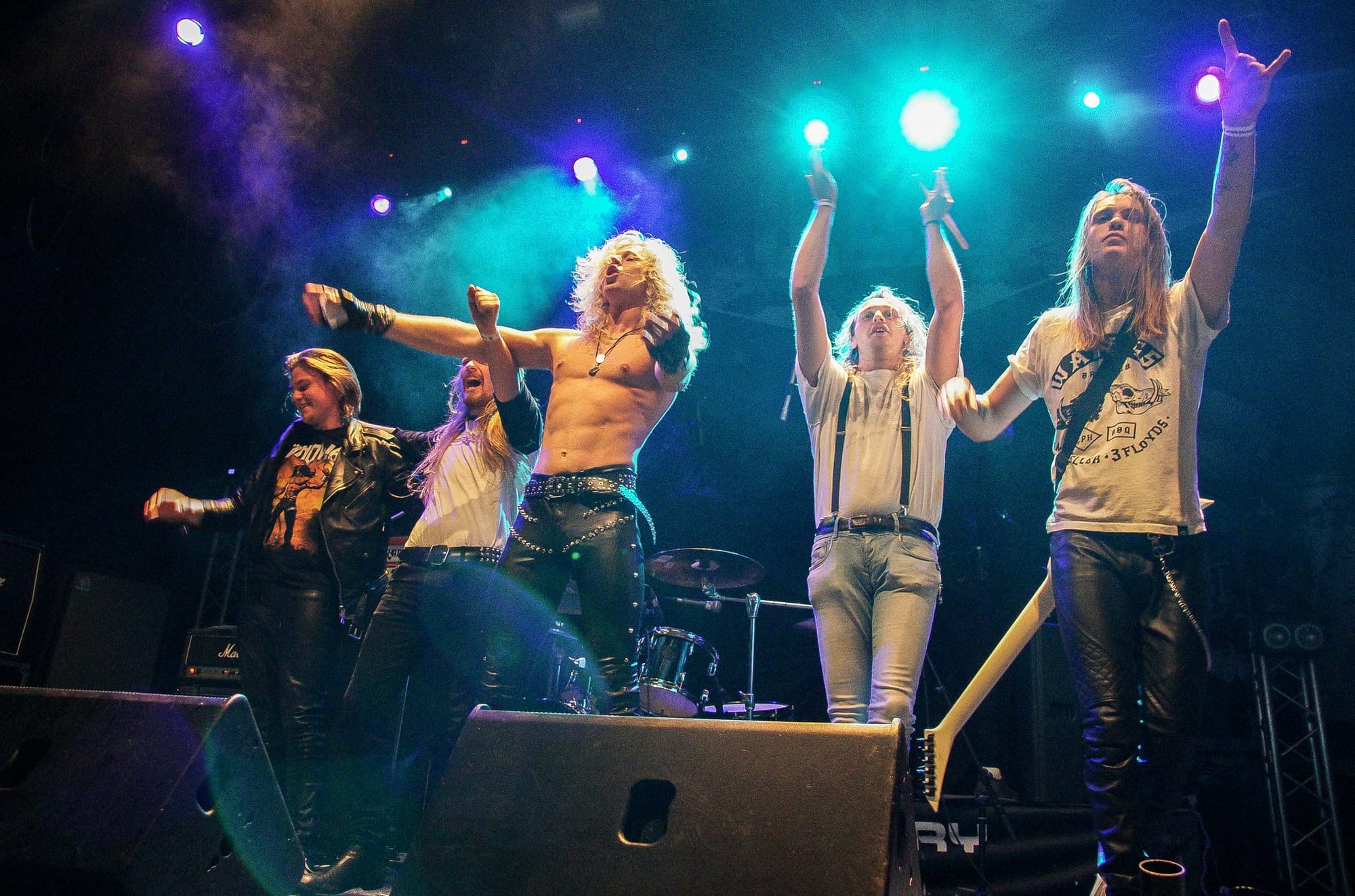 7. Tell us a few things about the New Underground Heavy Metal Scene in Sweden.
It's alive! We have great places to play and fucktons of great bands to boot. I could starting naming them but that would be a page all on its own!
Suffice it to say our fellow Swedes are keeping it fresh and alot of them have a very unique sound. I'm excited to see what more will come from our small, Northernly country - consider me a fan!

8. Which things, do you think, a Band should sacrifice in order to succeed? Have you ever sacrificed anything in your life for a better future of your Band?
Safe to say, a lot of time, money and effort. Making it all happen isn't overnight and it's not going be all that cheap.
Combining the band with having work and studies means often times choosing time for the band over other things. It's hard to just call it sacrifice though. Music is our passion.
Whatever we put into it, we're getting just as much enjoyment out. That's why we've all been doing it for so long, and will continue to.

9. Do you know anything about the Hellenic Metal Scene?
Not as much as I'd like, but a bit! Sacral Rage are absolutely phenomenal, Suicidal Angels too. Pretty sure I've actually got the singer of Bio-Cancer on Facebook as well haha!
Not seen them live yet though, maybe we'll have to play together instead.
From what I have heard, Greek fans are also amongst the best on the planet.
A bunch of crazy Greeks and Swedes with metal, beer and gyros to top it all off sounds like a perfect tour to us - When can we come down and experience this scene in person?

10. What are your Future plans?
Apart from the physical CD release of 'Queen of the Hill' coming in November, we are planning future gigs and are open to business in general!
We're working to be very active online as well so you are welcome to follow our social media for more on reviews, news, fun stuff and future releases!

11. Thank you very much for your time & Keep up the good work! The closure is yours.
Thank you Stavros for the interview and thanks to all you metalheads for taking your time to read it!
We'd love to hear your opinion on 'Queen of the Hill' so if you want you can give us your thoughts on Facebook, YouTube or Instagram - we're sure to answer back!
Hope to meet at a stage near you soon!
By Steve the Filthy Dog.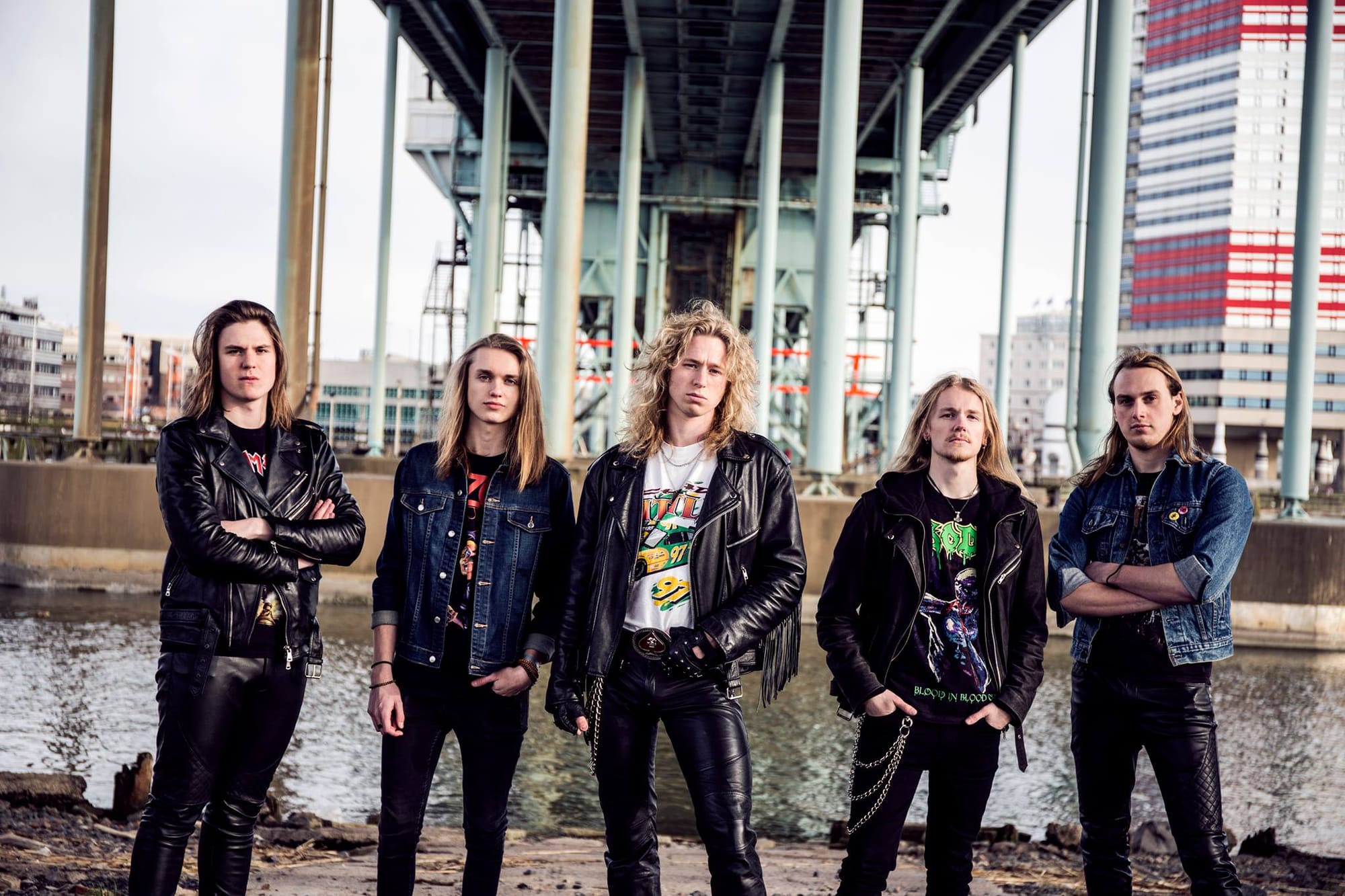 KAIROS CONTACT: