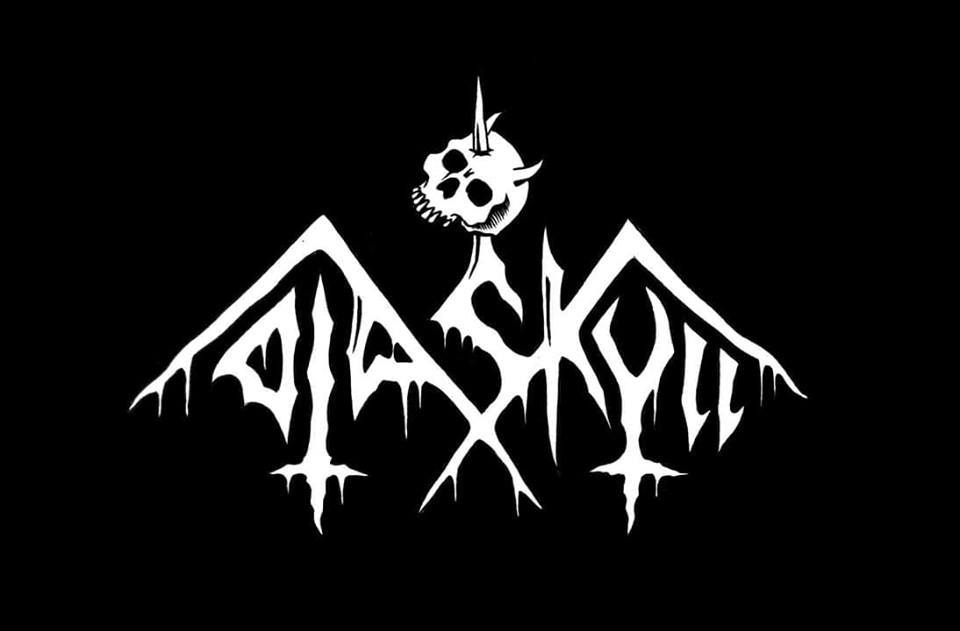 !!!COLOMBIAN BLACK/SPEED METAL!!!
We had a conversation with OLD SKULL.Enjoy!
Welcome to the FILTHY DOGS OF METAL Webzine.
1. Tell us a few things about OLD SKULL (Members, Starting Year etc).
Old Skull is a Black Speed metal band from Eastern Antioquia that was born in 2019 inspired by the infernal sounds of the old school, in this project we started Andres Alvarez (vocalist, guitarist) and Julian Vega (drummer) a few months later they David Guarin (main guitar) and Ferney lopez (bass) join to complete the final lineup.
2. You have recently released your EP ''Nocturnal Rites''. What is the feedback from your audience as well as from the press?
That's right, we recently released an EP called "Nocturnal Rites" in Tape format where we released the first 4 tracks we composed and a promotional of what will be our next album which will be available this year. Since we started the recording process, the comments on our local scene were of total support, we have received several proposals within the country and also some abroad, this includes record labels, magazines and events, thanks to the EP we are part of a South American Metal compilation called "South American War of Pentagram Attack" in its second version accompanied by brutal and loud bands from this continent.
3. Label or DIY and why?
Interesting question, from the beginning we made it clear that we want to be self-producing someday having our recording studio so that everything is very personal and very specific to what we want to capture in the same way we are a band of the new wave of black thrash and speed metal.It is essential to extend our horizons to other parts of the world.At this moment we have agreed with some labels to release record material in Latin America.We are looking for a German label to release our album in CD and LP format.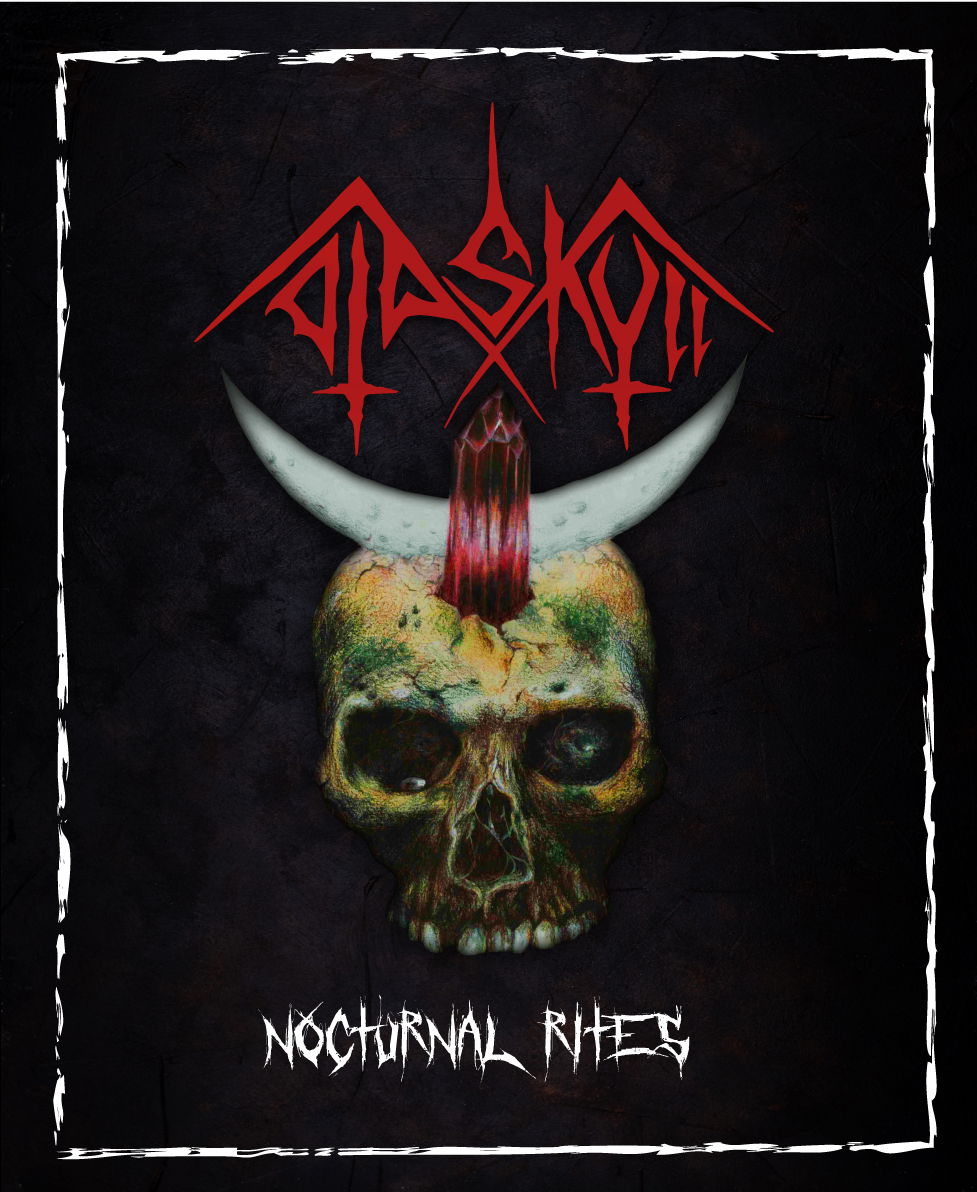 4. Do you prefer Vinyl, Tape, CD or Digital Format and why is that?
We always prefer the vinyl format over any other, then I would say that the CD and then the Tape, we really enjoy collecting discography.
5. Your music style is Black/Speed Metal. Which are your main influences (Favourite Artists / Bands etc.)
Our main influences are Slaughtered Priest, Baphomet's Blood, Bulldozer, Omega, Aura Noir, Witchtrap, Old, Trench Hell, Hellhammer, Slayer, Vader, and the loudest band in the history Motorhead. Artists we admire many actually varies a bit depending on which of the 4 you ask us.
6. Which things, do you think, a Band should sacrifice in order to succeed? Have you ever sacrificed anything in your life for a better future of your Band?
It is clear that you have to make sacrifices in life if you want to achieve something in a band it is the same each one of the members is sacrificing valuable time and effort to achieve a specific objective in our case we have goals that we want to achieve and each one of us gives the best of if to get to that.
7. Describe your ideal live show as a performance Band. Have you already experienced that?
An ideal show for Old Skull requires the following items:
High quality sound, a good wide stage with platforms for the drums, screens for the projection of images of the musicians on stage, smoke and fire chambers very good quality instruments and good assistance.We have all experienced this experience by ourselves with other bands in the past, with Old Skull we have done some exclusive shows with close friends and people from the local scene our debut was canceled by covid.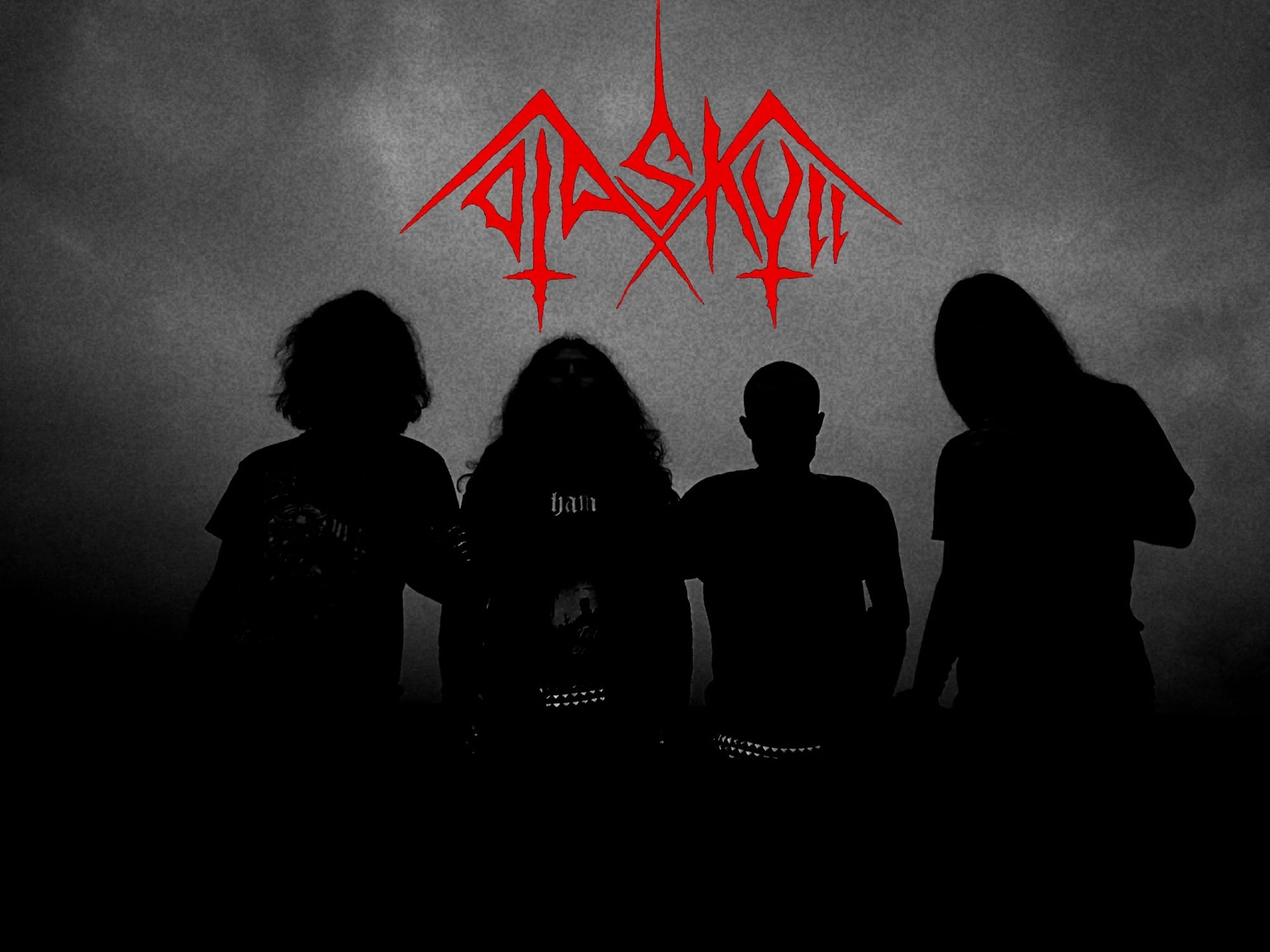 8. Which attributes, do you think, that a new Black/Speed Metal Band should have in order to gain identity and be unique?
The attributes that a Black/Speed band must have are clarity in their musical proposal, authenticity in the lyrical messages, well structured and organized songs, distorted and fast classic tone, in the guitars, robust sound and excellent equalization in each instrument.
9. Do you believe that Bandcamp and other Digital Platforms help the new Black/Speed Metal Bands? Which, do you think, is the ideal way for a Band to promote its work?
Bandcamp is one of many digital platforms that can be very useful to sell and provide discography to metalmaniacs around the world, in Colombia it is not used as much as abroad but I would definitely recommend it to any band that is starting this.
I do not know Whatever the best way to promote music, there are many methods that work well.If you make good music, you will not have a problem playing a show or selling good discography Digital tools are definitely very helpful.
10. Tell us a few things about the New Underground Metal Scene in Colombia (Bands, Fanzines, Webzines, Metal Clubs etc.)
The underground scene in Colombia works from self-management, the members of the bands are usually the ones who promote the events, just as many have their studios and backline companies, there are a good number of bands that play quality metal, there are not many bars in this area, but there are many metal maniacs willing to continue resisting from every corner of this country.
11. Do you know anything about the Hellenic Metal Scene?
I had no knowledge so I read a bit about it
12. What are your future plans?
We have great plans for the future, some new songs that we know will be to your liking some shows inside and outside the country, releases that will come full of pure and raw black speed metal, a split is coming with a demonic band from the south of the continent if you want information you can follow our pages on Facebook and Bandcamp like Old Skull black speed metal.To finish we want to thank Filthy Dogs of Metal for contacting us to give this interview and send greetings to the scene in Greece and the rest of the world we are here resisting for a legacy that must prevail, hail the cult!
By Steve the Filthy Dog.
OLD SKULL CONTACT:
https://www.facebook.com/Oldskullblackspeedmetal/