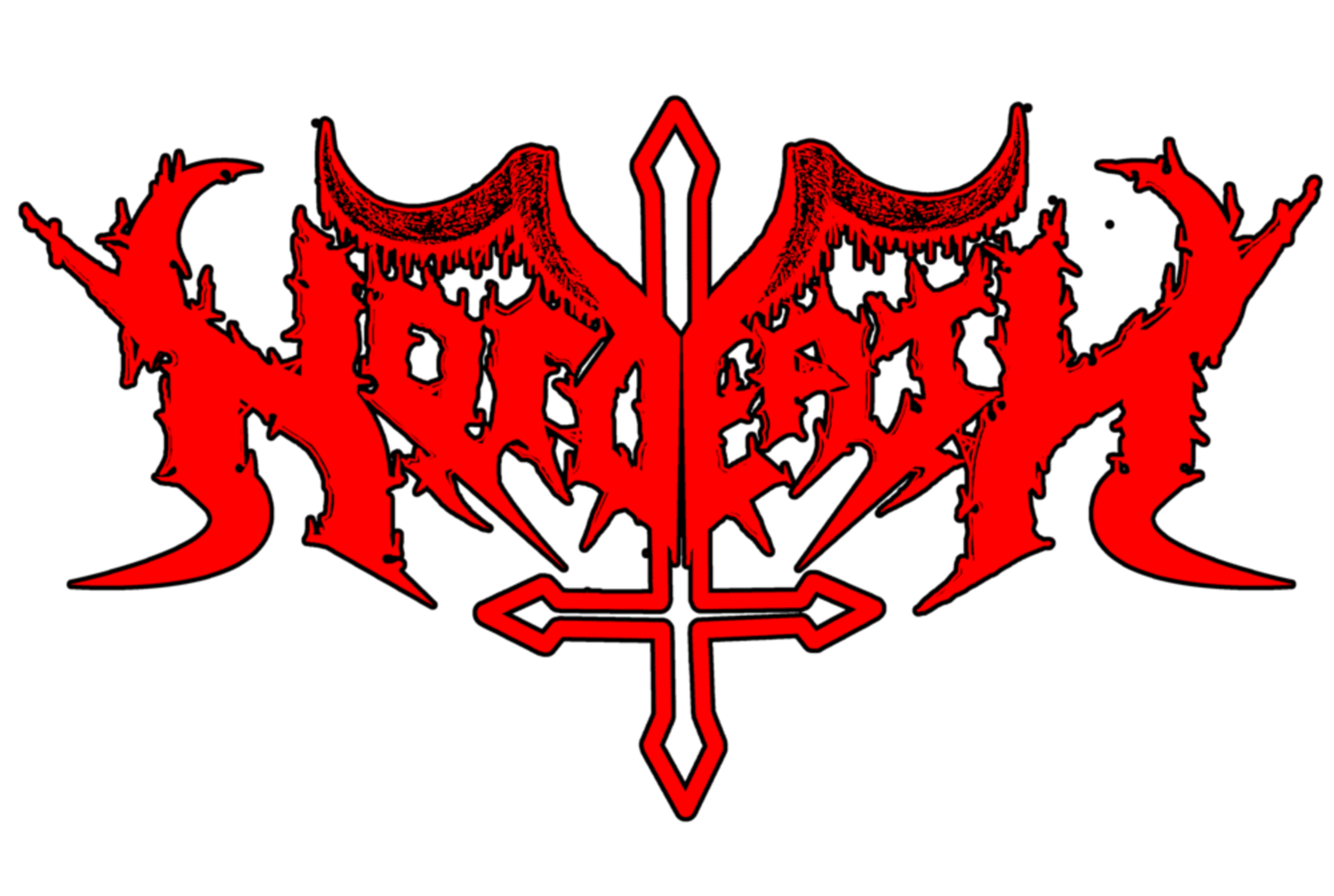 !!!UNHOLY SPEED/BLACK METAL FROM BRAZIL!!!
Welcome to the FILTHY DOGS OF METAL Webzine.
Tell us a few things about NORDEATH (Members, Starting Year etc).
Nordeath's history begins in mid-2014, however, the idea of having a band was much older. Before being what it is, Nordeath wasn't even called that, there were a lot of bad names until it got here and there were three kids wanting to play Thrash Metal (among these, Possessed and Gus Blackvomit). We played in a kitchen, where we had drums, a disconnected bass and a guitar plugged into a dvd player on a TV (the sound quality was so bad it gave a certain Overdrive to the sound, haha). Time passed and we got a very basic amp and two members joined: Paulo Hellripper on vocals (which were previously done by Possessed, who sang and played bass) and Rudson Pestilence, bringing a second guitar. Possessed then took over the drums and the former drummer went to play bass, Hellripper on vocals, Pestilence and Gus Blackvomit on guitars.
There were many rehearsals in this kitchen until we collected some money and started rehearsing in the studio. Hence, the compositions became more defined, even though it was still moving towards thrash metal, with the band having 5 members. At that time, we recorded Caos Metálico, in a more thrash/speed metal line and over the next few days and months the songs became more obscure, taking a lot of influence from Darkthrone, Omega, Sabbat and some metalpunk bands. With that, the sound that would be shown in the EP "O Chamado do Abismo" was being born. We rehearsed at guitarist Pestilence's house and there was a problem: Possessed was leaving the band and in some sessions we rehearsed with other drummers, but some due to lack of compatibility with the band and others due to confusion caused by a former member, it ended up not working for to Nordeath. After some situations, Gus Blackvomit left the band, which continued with its four members. After many back and forth, the band ended up with 4 members, among whom were Pestilence, Hellripper and Possessed. That was the formation of the release of Chamado do Abismo and that performed the EP's release tour.
Many things happened during the tour, incredible moments and bad moments. With that, the band broke up, especially due to differences between the band and one of the members. At this stage, the activities almost ended, but at a time when Hellripper and Gus Blackvomit came into contact, it was agreed that the band should not be left behind and so continued, with the return of Blackvomit and Possessed to the band, which counted at that time with Hellripper, Pestilence and a new bass player, Gabriel Väka. Possessed left again the band and now the current formation of Nordeath is Helripper on vocals, Pestilence and Gus Blackvomit on guitars, G.Väka on bass and Gabi Deathcrush, who also plays with G.Väka in another project, Lethal Crossing. We believe this is our best phase, in terms of perspectives, rapport, ideas, because we are among friends and everything that caused differences in the band no longer exists. It's been crazy so far!!!
In 2018 you released your EP ''O Chamado do Abismo''. What was the feedback from your audience as well as from the press?
We had great local feedback, we gained the respect of important and respected bands here, in addition to playing some shows around the city and a small 1-month tour in Rio and São Paulo, always receiving praise for the work done. We also played here in our city in a very important gig to us, with two great bands that are influences to our sound: Grave Reaper, the pioneers in this satanic speed metal in our city of São Luís and Hell Poison, fast and total madness from Teresina. Total respect for these blasphemous maniacs!
Label or DIY and why?
Do it yourself. It's always nice to be able to do it on your own when possible, as it gets more visceral, raw. However, working with real and competent labels inside the metal is always great and opens up the possibility of future collaborations and material releases with unparalleled quality.
Do you prefer Vinyl, Tape, CD or Digital Format and why is that?
Although we have no problem with digital media, nothing replaces physical media, having a tape/vinyl/CD in hand is another sensation and a more personal way to help other bands that are on the path like us.
Your music style is Black/Speed Metal. Which are your main influences (Favourite Artists / Bands etc.)
We can say, in general, as international influences Bathory, Celtic Frost, Darkthrone, Cruel Force, Nocturnal and other bands with that evil sound, in addition to the chaotic sound of Kreator, Possessed, Sodom, etc. From Brazil, we have a lot of influence from Flageladör (whom we played together and it was amazing), Whipstriker, Vulcano, Sepultura during the Morbid Visions/Bestial Devastation phase and the sonorous disgraces unleashed by Sarcófago.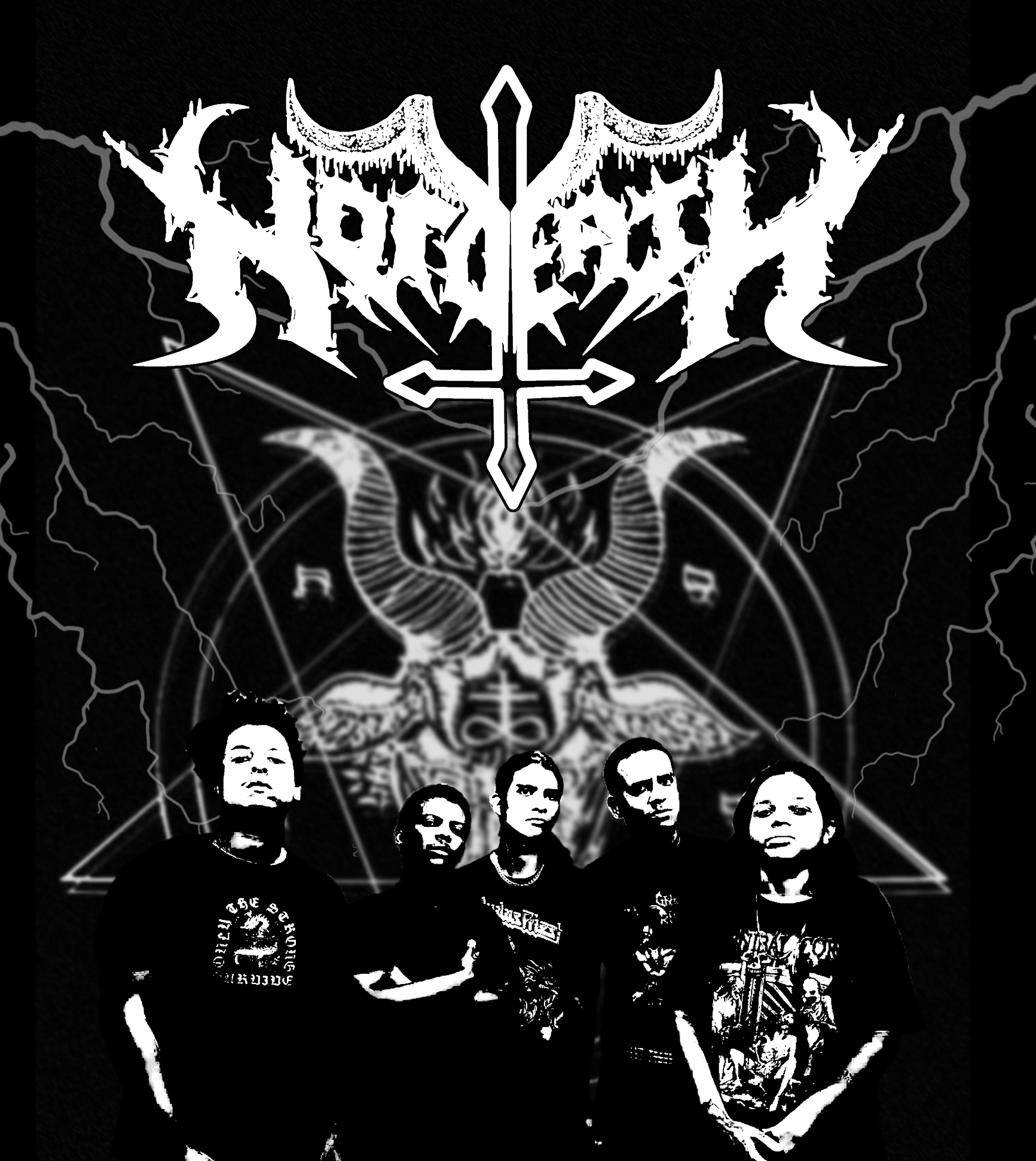 Which things, do you think, a Band should sacrifice in order to succeed? Have you ever sacrificed anything in your life for a better future of your Band?
We've already given up a lot in life for this band and for each other, but it's certainly not a sacrifice. It's a pleasure to have this commitment, it's not difficult for us to compose and create our lyrics. It's been a few years and we still haven't gained any capital, we still have our lives outside the band, work, relationships and family. We gave it up just for a day of rehearsal sometimes and it's this willpower and commitment to the band, in addition to the fellowship we have, are things that can help to succeed in this journey full of difficulties.
Describe your ideal live show as a performance Band. Have you already experienced that?
A live show needs energy, needs to be heavy and the sound must be heard according to the identity of the band. The transmitted atmosphere has to be inside all the members, especially when it comes to a sound with black metal influences. It is necessary to convey this spirit so that the sound comes out pure and everyone who is listening catches the message. It's a connection thing. The attitude of each ends up being instinctive. Stage presence dictates the rhythm of the show after the songs. These were things already felt by us in presentations we had.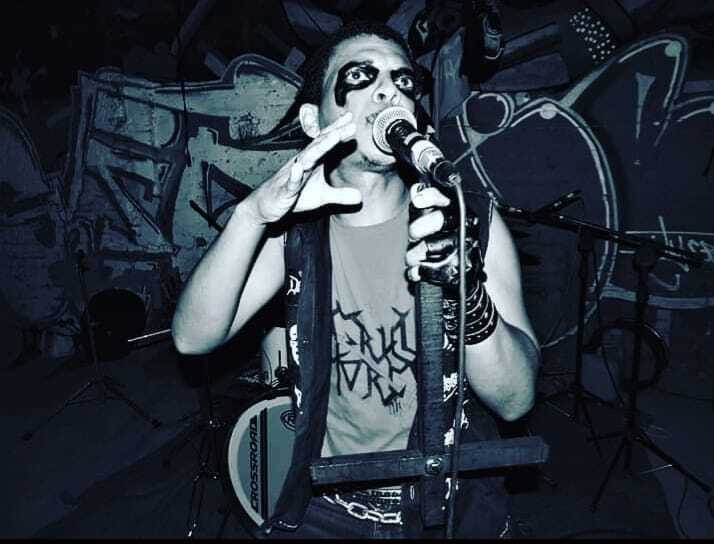 Which attributes, do you think, that a new Black/Speed Metal Band should have in order to gain identity and be unique?
Originality, making a unique sound, adding the influences of metal to everyday life, which in the case of Brazil you can condense all the hatred felt with what we see day by day. Furthermore, knowing how to transmit energy on stage, never being false in your ideals. In the case of Nordeath, having 5 demonic members, with their traumas and addictions helps this identity as well.
Do you believe that Digital Platforms help the new Black/Speed Metal Bands? Which, do you think, is the ideal way for a Band to promote its work?
Totally! It's an ideal way if you want someone to hear your sound play loudly for everyone to hear and that's how we got a reach in other countries, including Europe!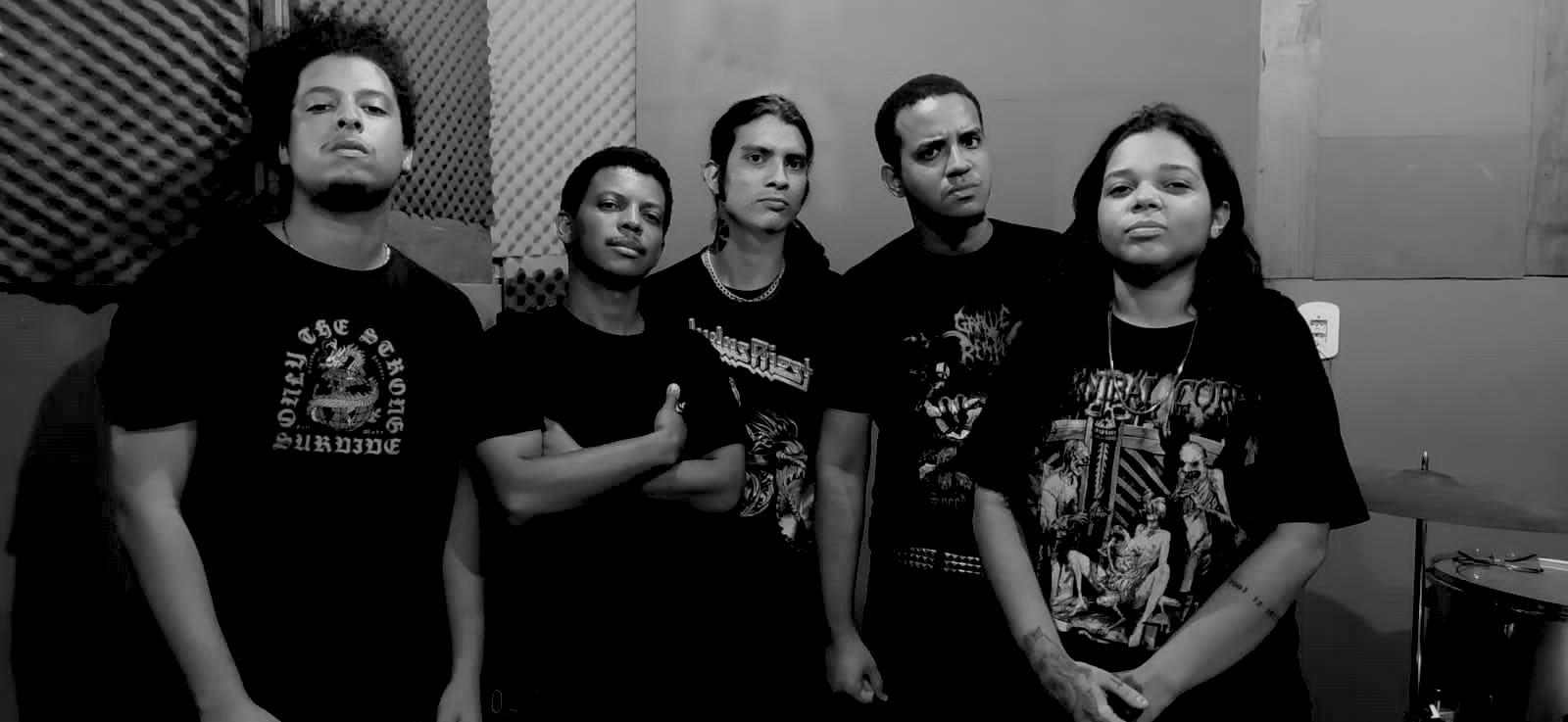 Tell us a few things about the New Underground Metal Scene in Brazil (Bands, Fanzines, Webzines, Metal Clubs etc.)
There is a solid headbanger mass throughout Brazil, which we admire and respect and are looking forward to wanting to do new shows soon, to explode once and for all with our new album. The metal scene in Brazil is true and serves as a global influence and that includes underground. Currently, many new bands have emerged within the whole range within metal, from traditional heavy metal to black metal itself and they do a great job. Speaking of zines, it's an extremely strong culture here, there are excellent zines all over Brazil, we even have an interview to do with Turvo Zine.
However, due to the pandemic and other reasons, the scene specifically here on the island, in São Luís, was very warm, but the underground will never die and we had a very important gig here, Death to Posers IV, ressurrecting the unholy spirit of underground and Maranhão Open Air. The bands that remained alive are about to show new stuff and everything is waiting for the right moment. We ourselves went through difficulties, but we are coming back and with all the necessary strength to destroy the structures and dogmas!!
Do you know anything about the Hellenic Metal Scene?
We're familiar with some bands, like Slaughtered Priest and Omega, that we've listened and followed to this day, as well as the giants Varathron and Rotting Christ are at some members' black metal auditions, Cult of Eibon too, Necromantia...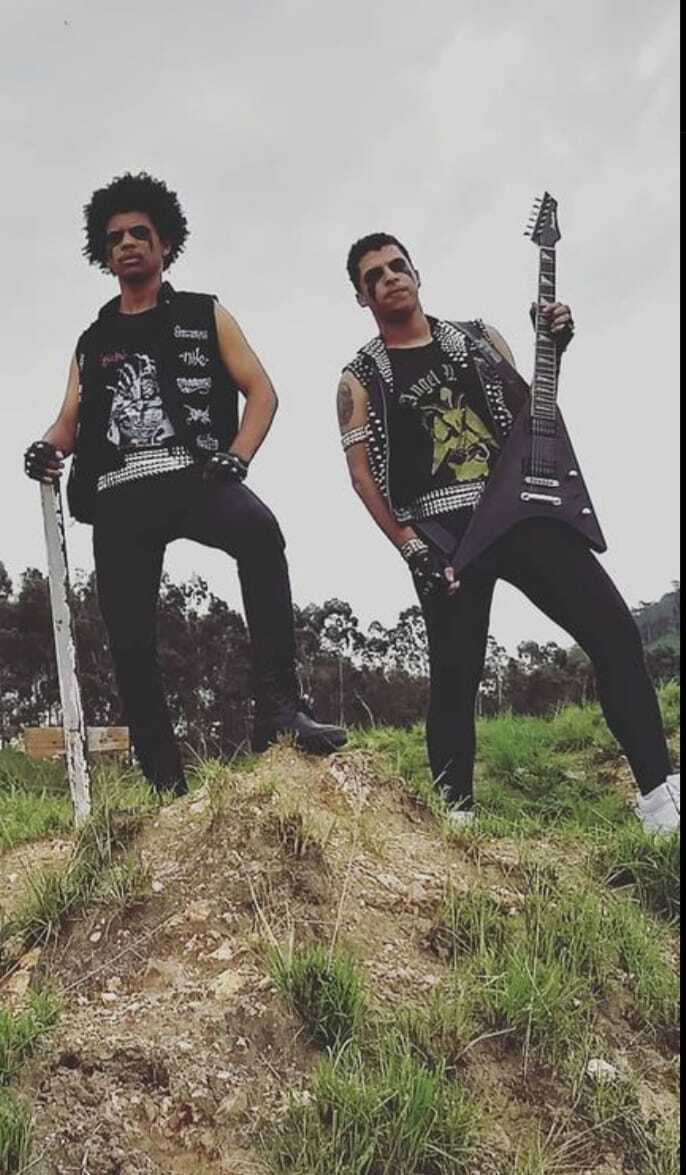 What are your future plans?
We are working on songs for the full release. We are back in the studio, due to the pandemic being more stable in our state and city. We are also working on profane arts for the sonorous blasphemies to come. We have material to be released by Edge Circle Records, from Norway and here in Brazil a contract with Bigorna Records and a 4-way split coming, with our Brazilian comrades GomorraA, Retaliador and Total Desastre.
Thank you very much for your time & Keep up the good work! The closure is yours.
We thank you, Filthy Dogs of Metal, for the opportunity given to us to release our voice so that the Hellenic headbangers can get to know our journey better!!! Your work is essential to keep heavy metal alive as ever. The diabolic march continues and soon the news will arrive. Bangers all over Greece, spread the sonorous pestilence of Nordeath and who knows, maybe we can be there for a show in the future? It would be so fucking amazing. And that's it, bangers. Stay well and always be heavy, profane and true!
By Steve the Filthy Dog.
NORDEATH CONTACT:
https://www.facebook.com/nordeath.thrash/
https://www.instagram.com/nordeath666/
https://soundcloud.com/user-4165561
https://open.spotify.com/artist/1T1VhH4eeuGHvnIHeMy2ot