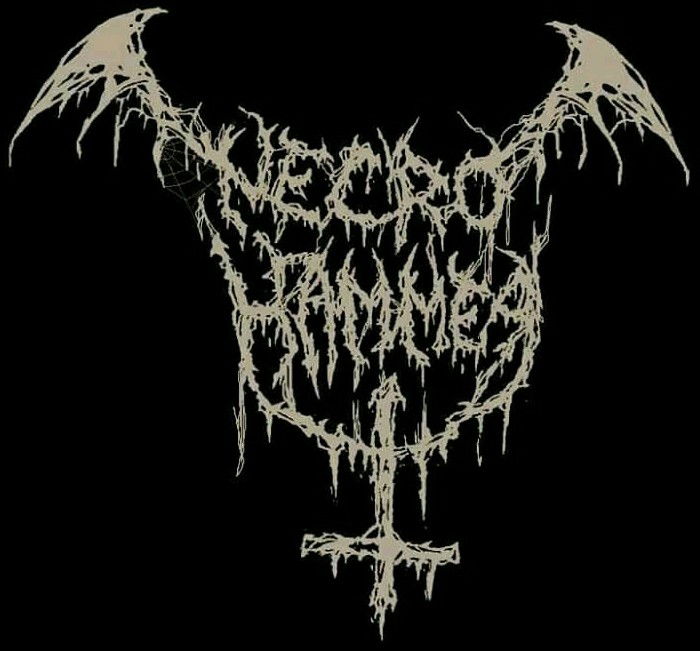 !!!BARBARIC BLACK/SPEED METAL FROM MEXICO!!!
We had a conversation with Destruktor (Guitar / Vocals). Enjoy!
Welcome to the FILTHY DOGS OF METAL Webzine.
Tell us a few things about NECROHAMMER (Members, Starting Year etc).
Necrohammer began in mid-2015, by Destruktor and Nawal, he tried to create something based on our influences, we did not have equipment to play but little by little we were acquiring equipment to be able to start this, we were looking for musicians who would adapt to our focused ideas , but nobody agreed with our ideas, we decided to continue without them only Nawal and me for a longer time, until we had the opportunity to record the damn noise, the members are currently:
Destruktor: guitar and vocals
Nawal: bass, second voice
Lycanthropus Rex: drums
It is already intended with the new line-up to continue with shows now live and soon to record our first full-length album.

In 2020 you have released your demo ''Slut Of Satan''. What was the feedback from your audience as well as from the press?
The comments about the tape were very positive and we received too much support, so much so that the demo tape sold out in a week, it only reached people interested in it since they were limited copies.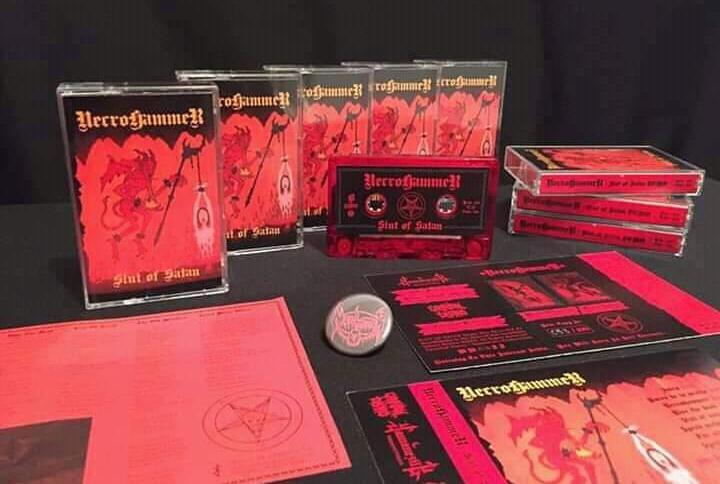 Label or DIY and why?
I understand the work and effort of the labels, but most of the time I think that a band that releases their own work by themselves, is more raw and that primitive and wild sound is preserved, the good side also of the cellos in what I'm concerned about is how far they can take your work and everything they do from the maquila to getting it to different places.
Do you prefer Vinyl, Tape, CD or Digital Format and why is that?
Given my experience to my own opinion, I think that the physical format is and has always been the best, I will never change that opinion, we prefer the sound of a vinyl, or a tape a thousand times to digital sounds, even though we have tracks in digital format we continue to prefer over and over again the pure sound of physical material.
Your music style is Black/Thrash Metal. Which are your main influences (Favourite Artists / Bands etc.)
Throughout the years we have tasted excellent heavy metal that explodes skulls, there are tons of good metal, and there is metal that only appears to be metal, because of that some bands marked us forever and you could say that they are influences, these bands are Hellhammer, Sodom, Bathory, Sadistik Exekution, Motörhead, Bulldozer, Razor, Vulcano, Sarcophagus, Mutilator, Judas Priest, Venom, Poison (Germany), to name a few, we always taste raw steel!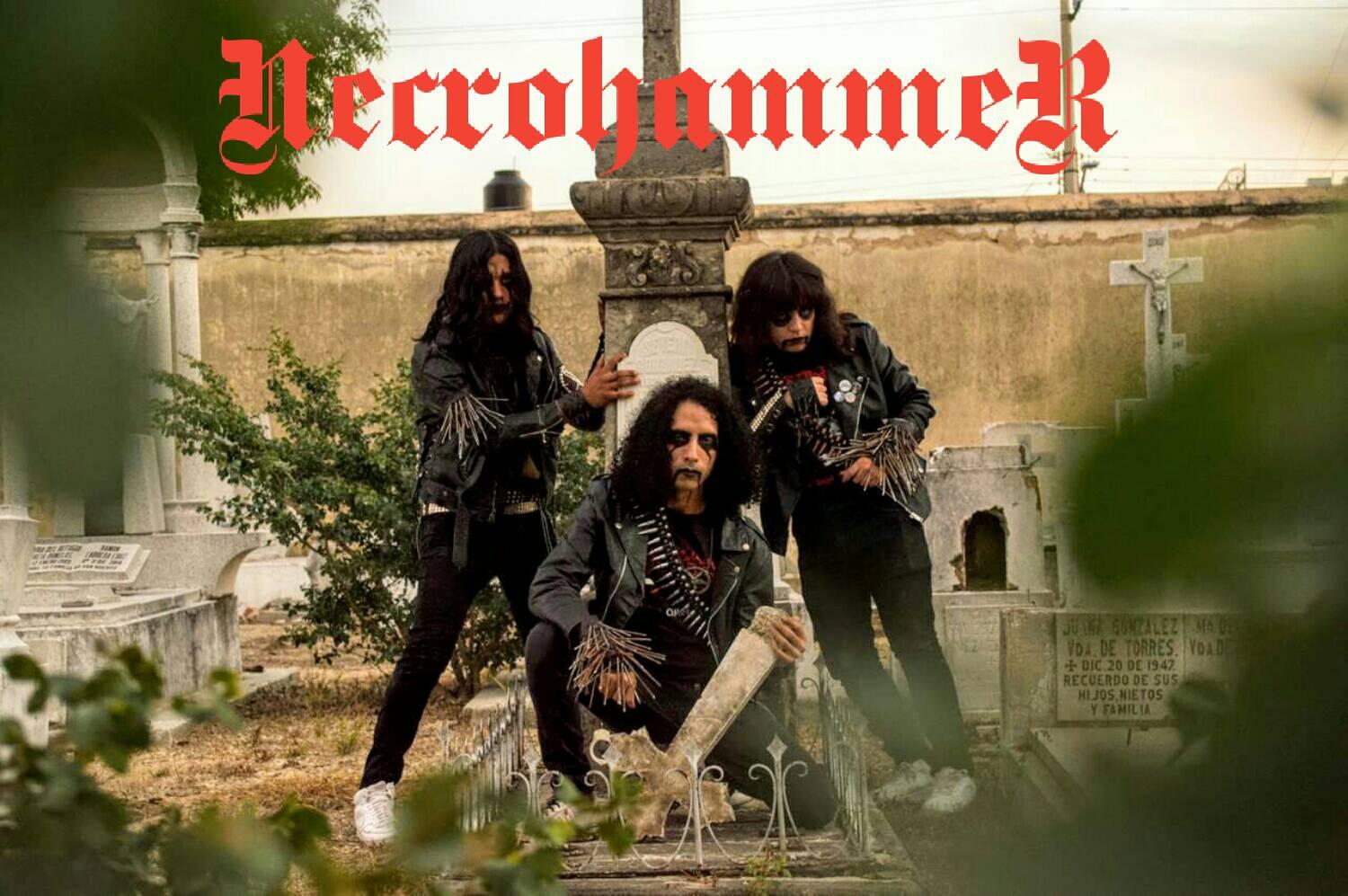 Which things, do you think, a Band should sacrifice in order to succeed? Have you ever sacrificed anything in your life for a better future of your Band?
We all make some sacrifice in some way, others seek success and I do not know how to achieve that since it is not our goal, what we do we do for the metal to keep it alive and with the essence, not to achieve popularity or those passing fads, no I know what it takes to succeed what I have done for the band I have seen it more as an effort, always trying to maintain the rawness of the dead sound.

Describe your ideal live show as a performance Band. Have you already experienced that?
We had not had the opportunity to give a live show, because we did not have a drummer, but soon we will be able to give one already with the new drummer Lycanthropus.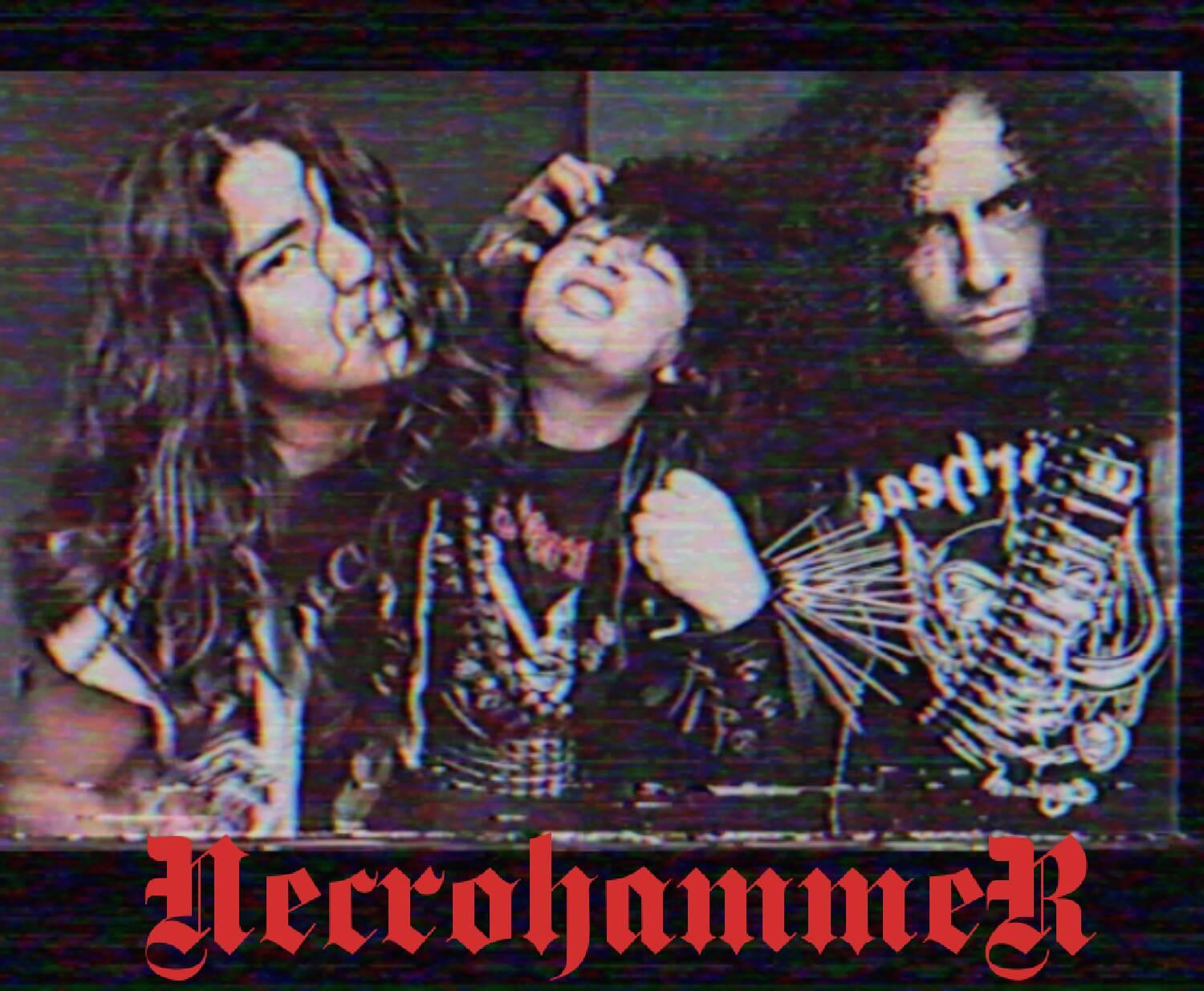 Which attributes, do you think, that a new Black/Thrash Metal Band should have in order to gain identity and be unique?
I think that when trying to "innovate the metal" the only thing they do is sometimes deform it and make it shit, and in my own opinion I prefer that this remains as it always has been, raw beastly and without following any ephemeral tendencies.

Do you believe that Digital Platforms help the new Black/Thrash Metal Bands? Which, do you think, is the ideal way for a Band to promote its work?
It may be one of the ways or the easiest way to reach other people, but we still prefer the physical format. Maybe nowadays it is easier to publicize the work of a band to reach more people, but in reality the important thing for us is to make this noise for the true metal maniacs.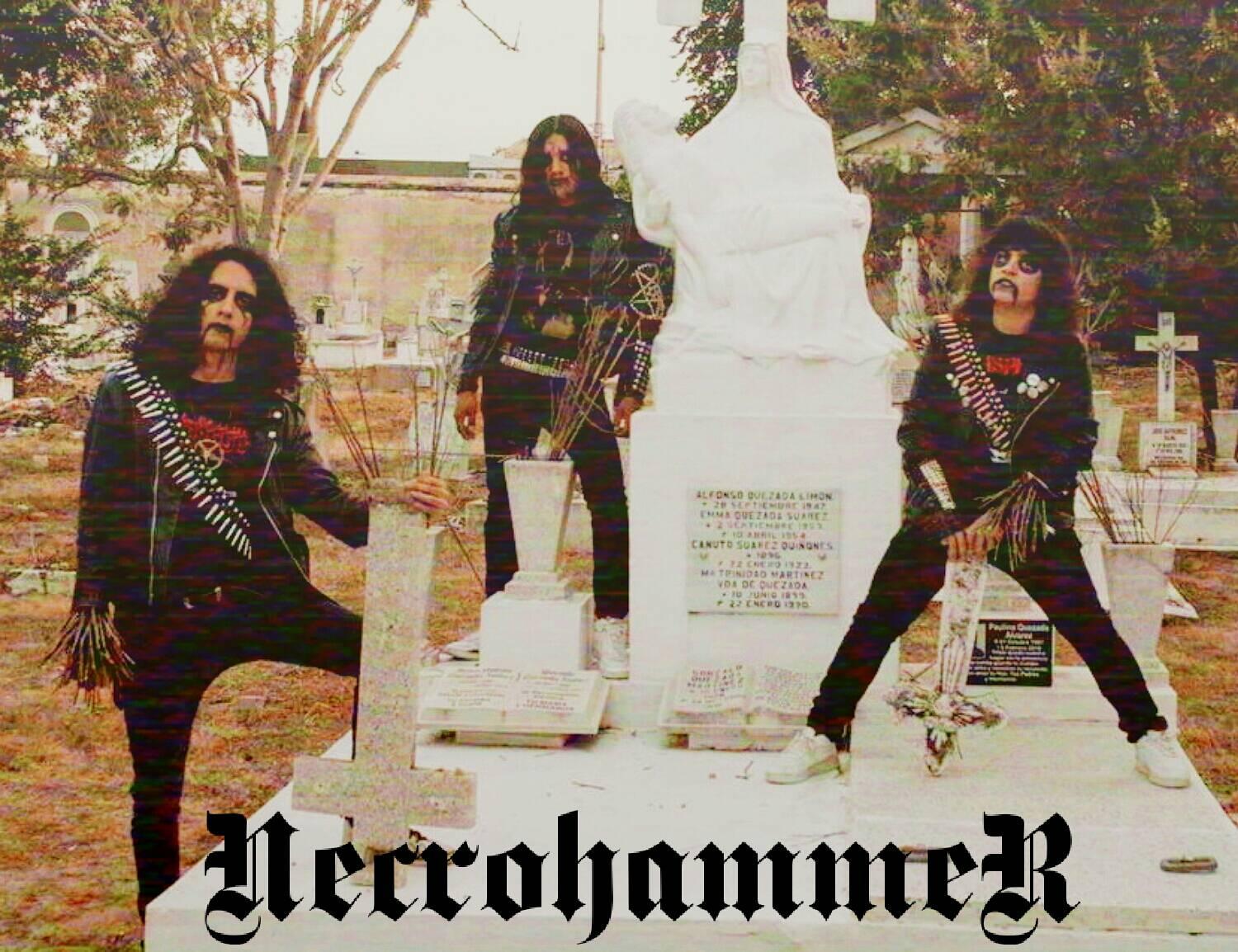 Tell us a few things about the New Underground Metal Scene in the Mexico (Bands, Fanzines, Webzines, Metal Clubs etc.)
The metal scene in Mexico is good but in my city the scene is few, and the bands are few and of course there are good bands Hell Desecrator, Survival, Shub Niggurath, Black Torment, Profanator, Sargatanas, to name a few.

Do you know anything about the Hellenic Metal Scene?
I understand what Hellenic metal is, inspired by cosmic horrors.

What are your future plans?
Future plans are to play live soon and soon to record the next EP.

Thank you very much for your time & Keep up the good work! The closure is yours.
Thank you for considering Necrohammer for this interview! Save the beastly horde of metal warriors !! Hail and cheers from México!!!

By Steve the Filthy Dog.
NECROHAMMER CONTACT:
https://www.facebook.com/profile.php?id=100063533778214