!!!HEAVY METAL MADE IN MEXICO!!!
We had a conversation with Toño Bega (Vocals/Guitar). Enjoy!
Welcome to the FILTHY DOGS OF METAL Webzine.
1. Tell us a few things about HELLMIDIAN (Members, Starting Year etc).
All right, Hellmidian is a band that was formally born in 2013 with the release of our first demo, in the city of Oaxaca, Mexico.
The band at that time was formed by the Brothers Daniel and Romel as guitarists, Marco as bassist, Eluzai as Drummer and me, Toño as vocalist and guitarist.
After a few shows and the constant demand of time it was difficult for Marco to keep up with the band so was necessary to replace it, which gave way and origin to our current formation, making the change of Romel to bass, leaving only 2 guitars.
After an excellent reception of our first demo we started composing to launch our second demo called "Side B", with which we finally gave an identity to our music.

2. Tell us a few things about the band's updates after your last EP '' Rising Up ''.
After "Rising up", we immediately found ourselves in the task of answering, what come next?
So we began to compose again and we are currently in preparations for the a new album, we hope that in a few more days some news about it come out, so stay tuned on Hellmidian's facebook.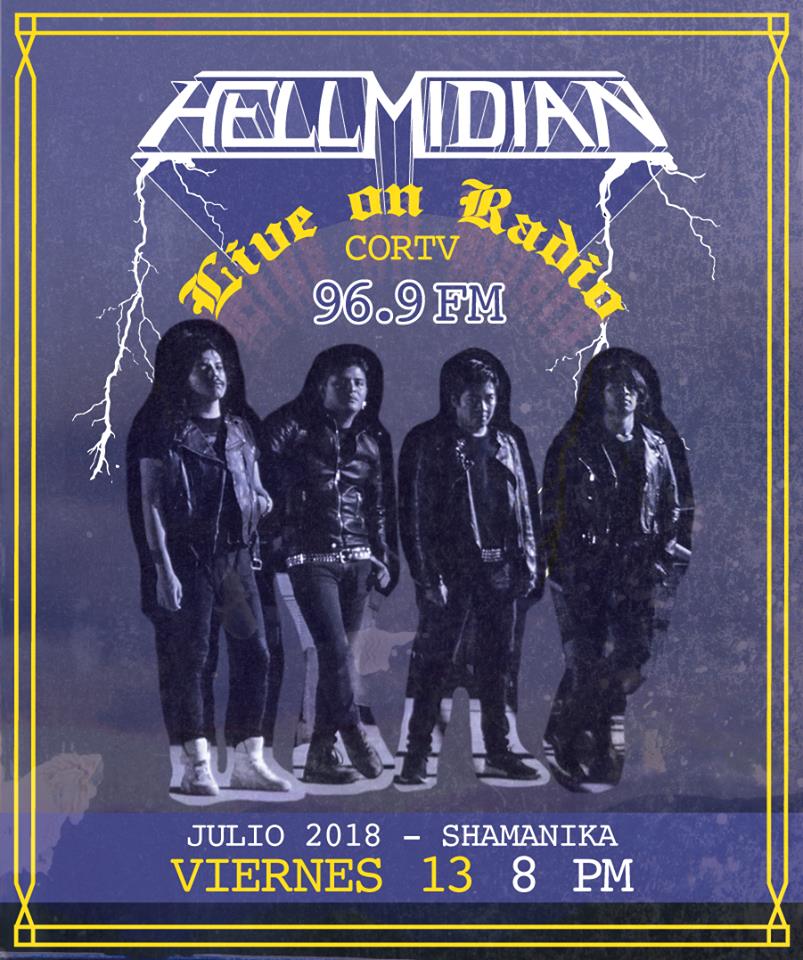 3. Do you prefer Label or DIY and why?
In Mexico, although there are some labels that are dedicated to promoting bands, everything is still done in a very personal way,
so even though our EP is under the label of Mexican Steel Prods, it is completely designed by us,
From the songs to the cover, the design, the photos, everything was created under our tastes and with the help and support of friends and colleagues.

4. Do you prefer Vinyl, Tape, CD or Digital Format and why is that?
We really do not prefer one or the other, the truth is that we have taken most of our work in different formats, from tape
until digital. Vinyl we have not had the opportunity to work it, but we believe that the format doesn't matter the point is to spread it and make a Quality work.

5. Your music style is Heavy Metal. Which are your main influences (Favorite Artists / Bands etc.)
Hellmidian started as a tribute band to classic heavy metal bands and I think everyone can see it in our music, but ultimately, we believe that we are more influenced by German speed heavy metal such as Running Wild,
Helloween, Noisehunter. However we don't listen only metal and we usually listen other genres, there are actually some songs that weren't born from metal.

6. Which things, do you think, a Band should sacrifice in order to succeed?
Have you ever sacrificed anything in your life for a better future of your Band?
I think that is the big problem of every band, because if you want your project to be something successful, you need to give it necessary serious, which means sacrificing things, first stop thinking that your band is just a hobby and see it as a fundamental part
of your life, even giving it the priority of a full-time job, after all it is.

7. Describe your ideal live show as a performance Band. Have you already experienced that?
I really don't know if we achieve the ideal show because we are very demanding with ourselves, there are always things to improve, things to change,
however we think that every show we have is a unique experience and by loving what we do any of them is perfect.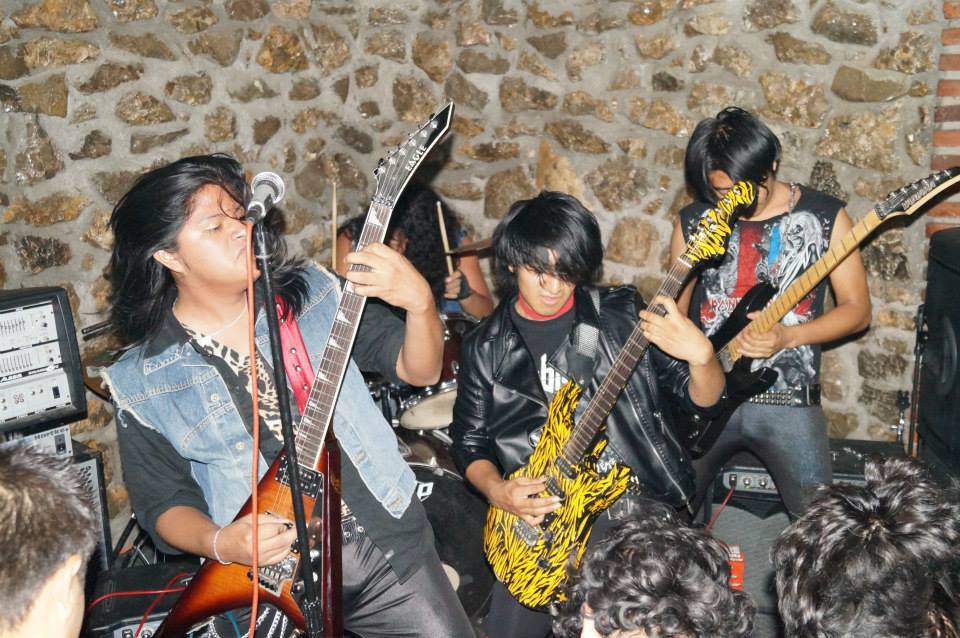 8. Which attributes, do you think, that a new Heavy Metal Band should have in order to gain identity and be unique?
Any band is unique, it's just that we believe any band should have is passion and I don't just talk about the thrill of playing heavy metal,
but to have the necessary motivation to study your project, work on it, improve yourself as a musician, look for ways to promote it etc, etc.

9. Do you believe that Bandcamp and other Digital Platforms help the new Heavy Metal Bands? Which, do you think, is the ideal way for a Band to promote its work?
We really believe that any platform is good to promote a project, however it is necessary to dedicate time, find contacts,
ways to promote your project. the publishing of your music is just the half of the work.

10. Tell us a few things about the New Underground Heavy Metal Scene in Mexico (Bands, Fanzines, Webzines, Metal Clubs etc.)
We believe that Mexico has a large metal scene, there are very good bands. just on Oaxaca we have a lot of great bands as Survival, Hexenbiest, Demential, etc.
Also there is an excellent audience, however I think in Mexico we are very comformists so we don't look for the necessary ways to become something else.

11. Do you know anything about the Hellenic Metal Scene?
If I'm right, it's something about the black metal scene on Greece

12. What are your future plans?
As we already mentioned, the closest is the release of our album, and continue spreading our music internationally.

13. Thank you very much for your time & Keep up the good work! The closure is yours...
Well, we can only invite you to listen to our Ep entitled "Rising Up", to follow us on Facebook as Hellmidian and in the same way on You tube,
and if you are in Mexico to attend our next event on September 28 where we will be opening to Metalucifer, on their first visit to our country.
By Steve the Filthy Dog.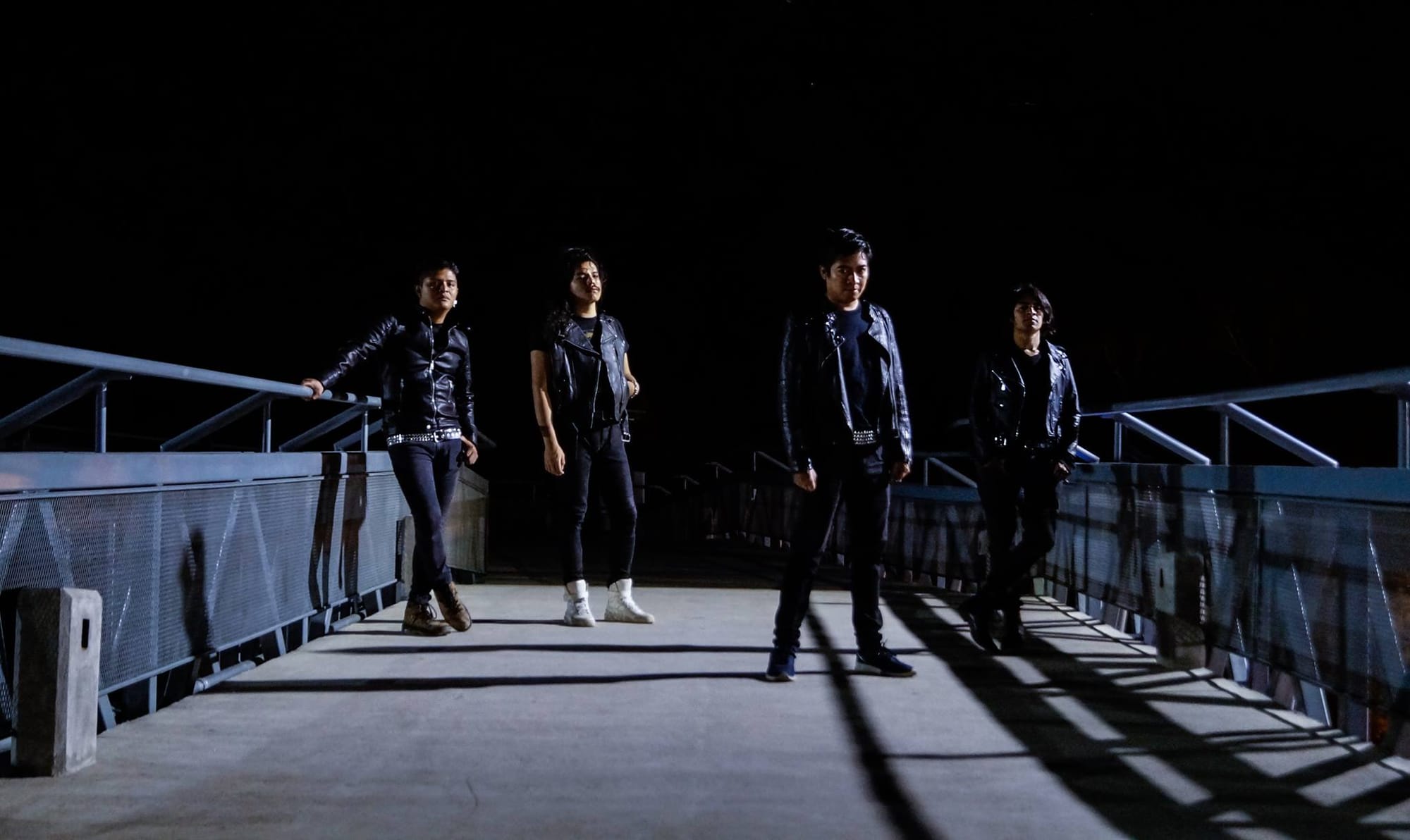 HELLMIDIAN CONTACT: