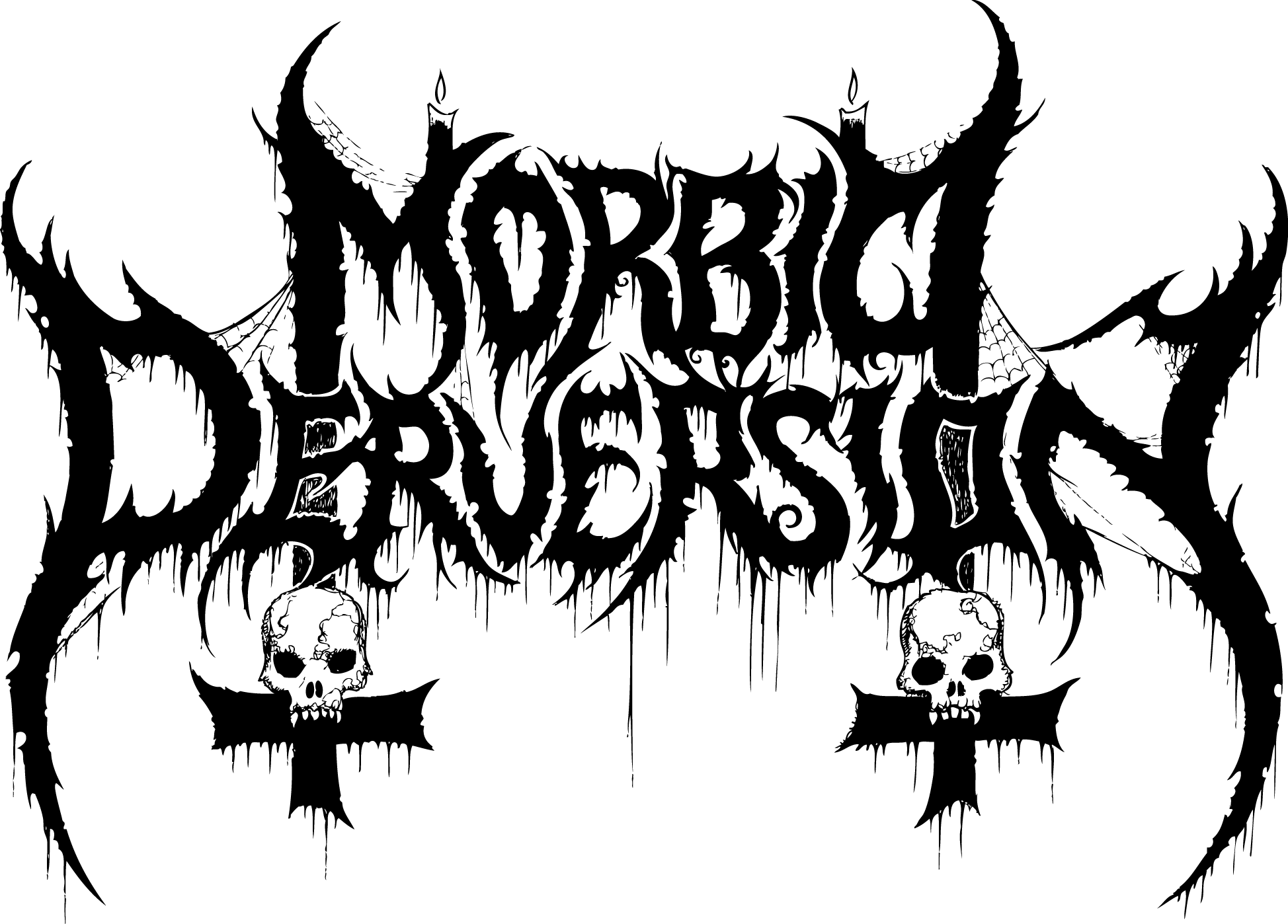 !!!DEATH/BLACK METAL FROM BRAZIL!!!
We had a conversation with Sexxxtrash (Guitars/Vocals). Enjoy!
Welcome to the FILTHY DOGS OF METAL Webzine.
Tell us a few things about MORBID PERVERSION (Members, Starting Year etc).
First time we would like to thank you for the opportunity to publicize our work in the FILTHY DOGS OF METAL Webzine. Morbid Perversion started in 2011. For a while the line up was just Sexxxtrash (G/V) and Lunatic (D), recently we added on the bass our old friend Kastiphas (In Infernal War, Eternal Sacrifice, Kaspithas, Beelzeebupth, Ex-Mystifier, etc). We are currently working on new tracks to record the second full length in this year.
You have recently released the compilation ''Morbid Skills of Evil (A Decade of Desecration)''. What is the feedback from your audience as well as from the press?
Yes, this release was commemorating the band's 10th anniversary. It was a limited release and is having a good acceptance by the public, due to being a compilation and some materials have only come out on tape and 7" vinyl, now everyone can have access with this CD compilation.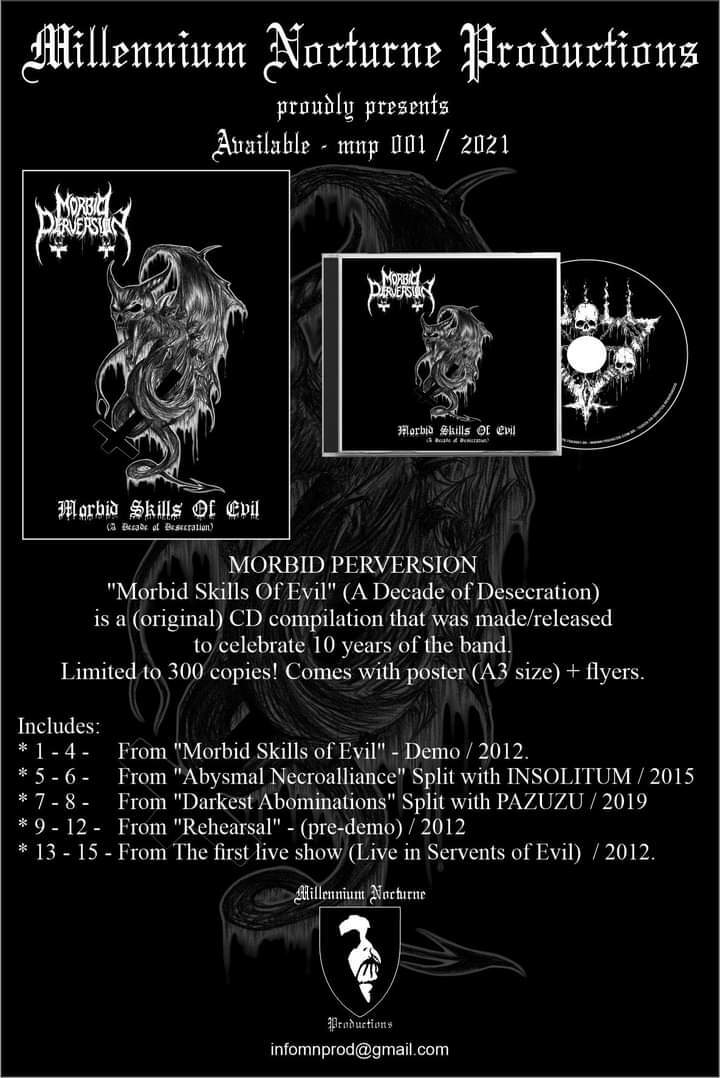 Label or DIY and why?
So far we don't have a contract with any record company, we are looking for proposals to make our second full length this year.
Do you prefer Vinyl, Tape, CD or Digital Format and why is that?
In my personal taste I like Vinyl, but all formats are important. Today, with high prices, the digital format also helps bands in the dissemination of their work and facilitates access to the public worldwide.
Your music style is Death/Black Metal. Which are your main influences (Favourite Artists / Bands etc.)
We are influenced by old school 80's and 90's bands like Sarcófago, Sex-trash, Sepultura, Holocausto, Vulcano, Blasphemy, Mayhem, Beherit, Bestial Warlust and more fucking bestial Black and Death Metal bands.
Which things, do you think, a Band should sacrifice in order to succeed? Have you ever sacrificed anything in your life for a better future of your Band?
The biggest sacrifice is time, dedication and also reconciling work and family, you need to spend money to have equipment, etc. Things that only those who love what they do know how it is.
Describe your ideal live show as a performance Band. Have you already experienced that?
We like alcoholic shows, with the audience close to the stage, headbanging and exchanging evil energies with the band. We've had some experiences like this.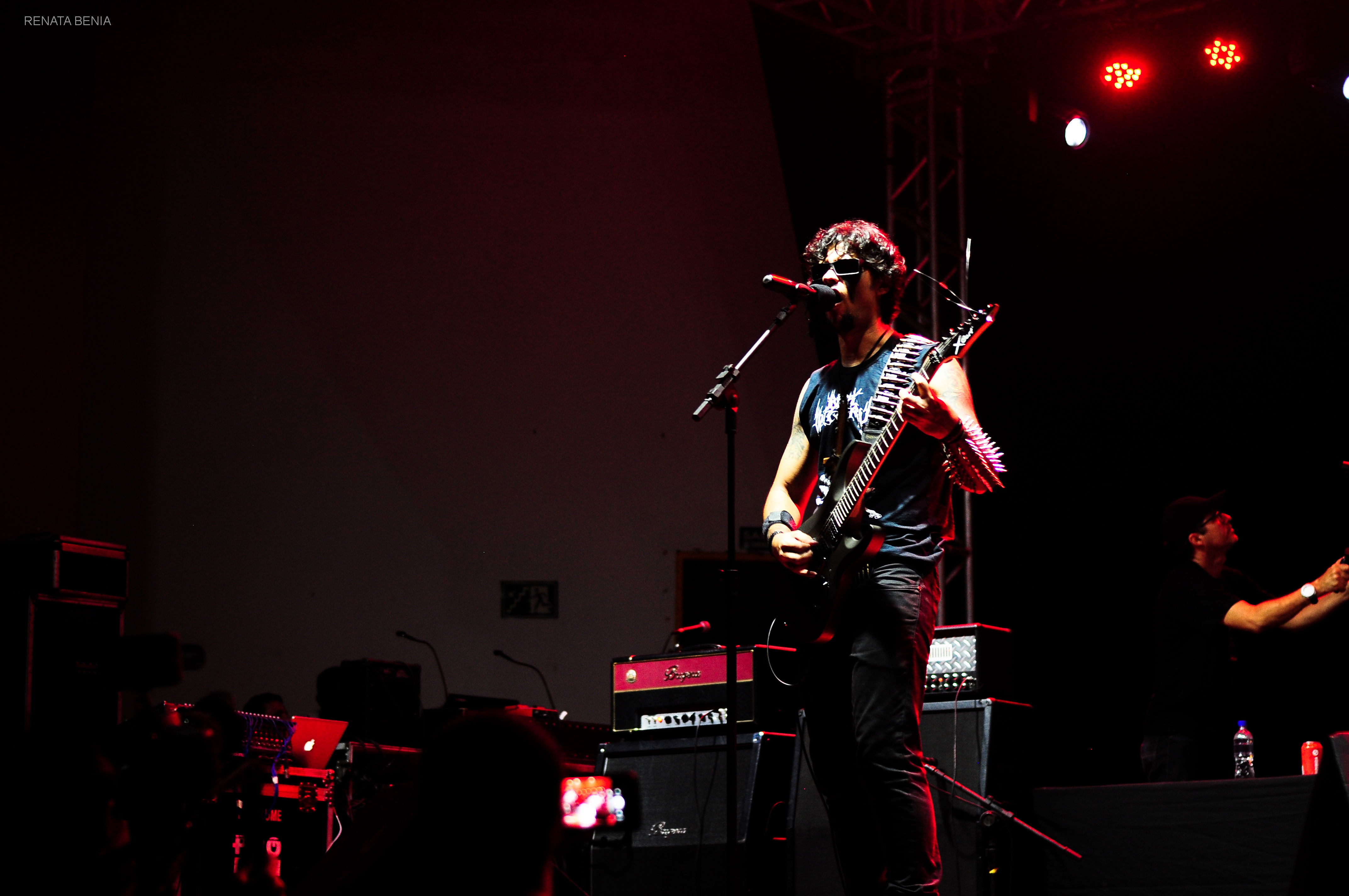 Which attributes, do you think, that a new Death/Black Metal Band should have in order to gain identity and be unique?
Today it is very difficult to have a unique sound because practically everything in metal has already been done, but it is possible to assume the influences without being a cheap copy of other bands. One needs to create naturally: "born from the soul, cross the instrument and echo in the universe" (by Kastiphas).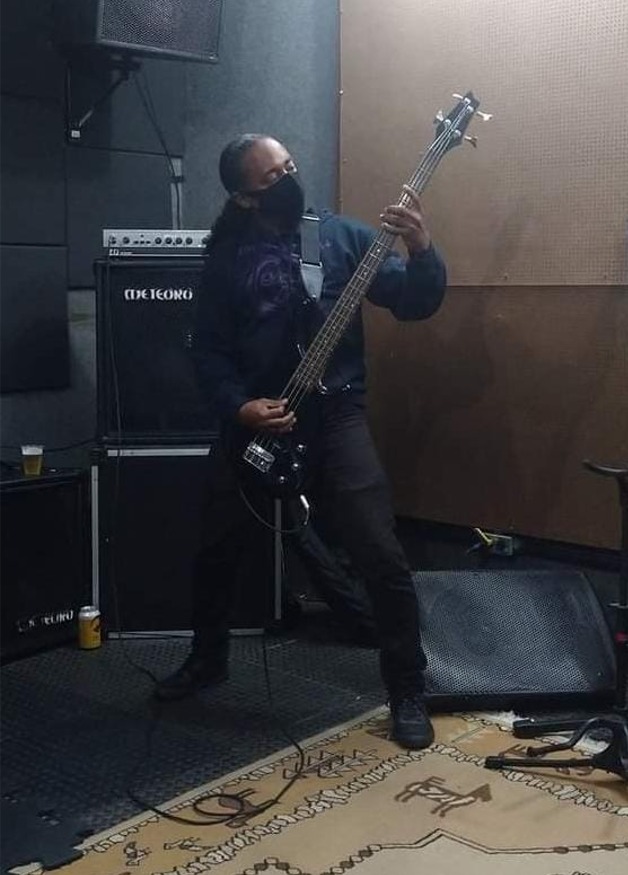 Do you believe that Digital Platforms help the new Death/Black Metal Bands? Which, do you think, is the ideal way for a Band to promote its work?
We have to know how to make the best use of current resources, because we are no longer in the 80's, 90's. We still support printed fanzines (these are the essence of the underground and should never fail), but all means of dissemination are valid, including platforms digital, but Morbid Perversion does not give up having its releases in physical format, ever!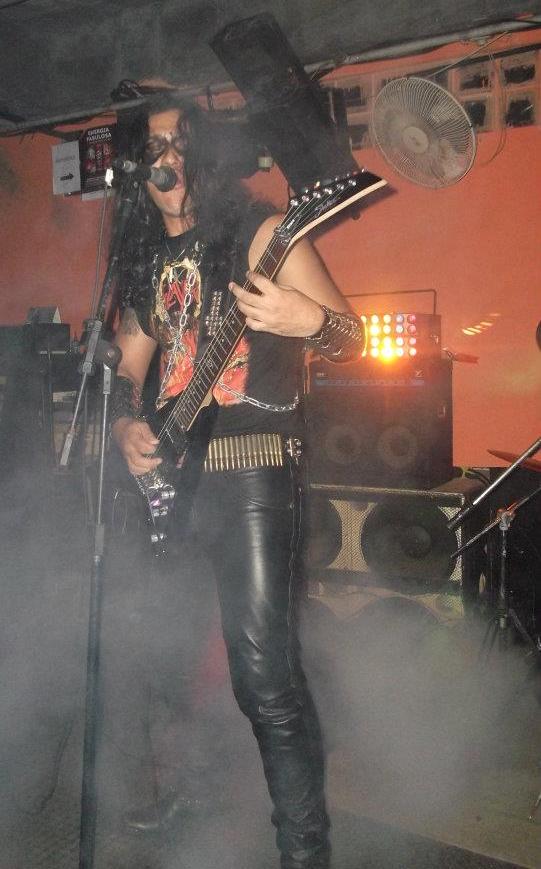 Tell us a few things about the New Underground Metal Scene in Brazil (Bands, Fanzines, Webzines, Metal Clubs etc.)
Good bands and serious labels come up all the time here in Brazil, I can mention bands like Rottenbroth, Leprovore, Cerimônia, Necrogosto, Sulfur and much more. Labels such as Angel of cemetery rec, Sociedade dos mortos, Black heart records, Brazilian ritual records and many others.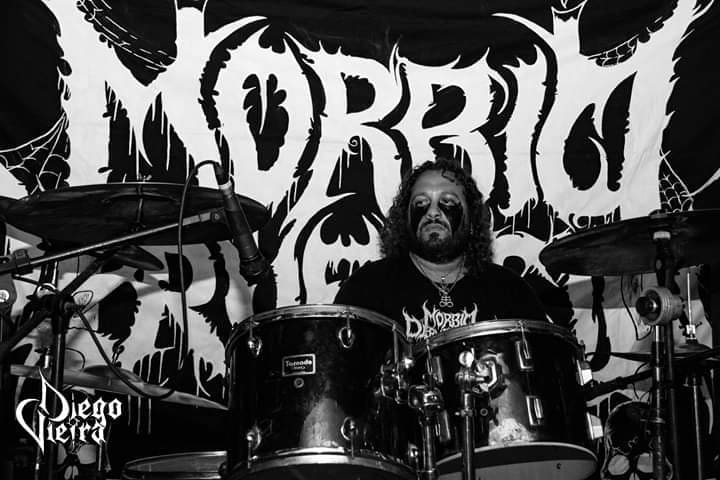 Do you know anything about the Hellenic Metal Scene?
No doubt Greek black metal influenced the world with its style in the 90s, but we can skip that part and talk about newer bands like Nocturnal Vomit, Dead Congregation, Ceades Cruenta and more. We had a Greek version for our split with Pazuzu - Darkest Abominations on the label Firstbang records.
What are your future plans?
Our plans at the moment to record the second album.
Thank you very much for your time & Keep up the good work! The closure is yours.
We appreciate your support, look forward to our next insult that will come more brutal and hateful than ever!
By Steve the Filthy Dog.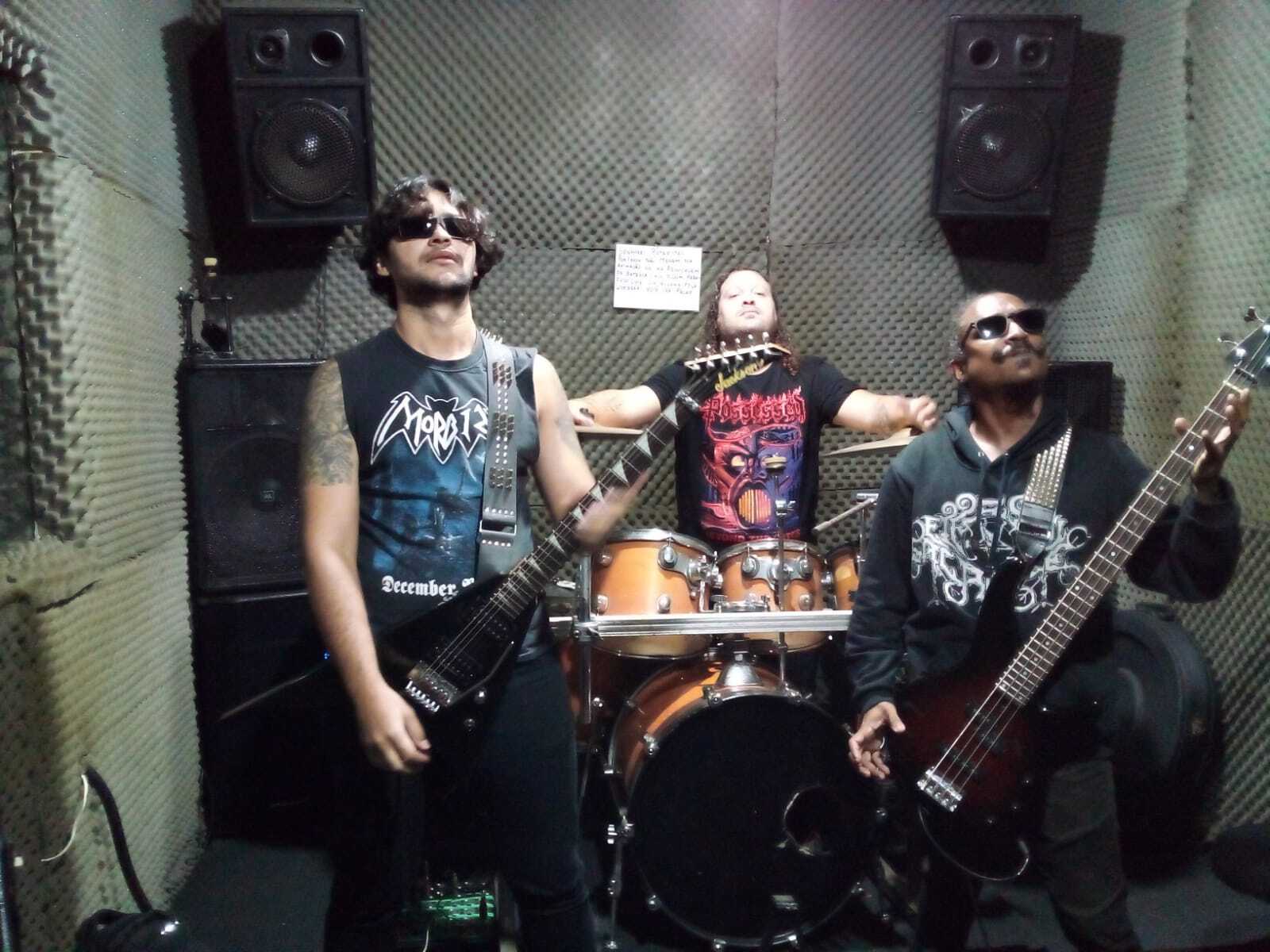 MORBID PERVERSION CONTACT:
https://www.facebook.com/morbidperversion
https://www.instagram.com/morbid_perversion/
https://morbidperversion.bandcamp.com/