!!!SWEDISH DEATH/THRASH METAL!!!
We had a conversation with Stefan (Guitars). Enjoy!
Welcome to the FILTHY DOGS OF METAL Webzine.
Tell us a few things about MORBID BREATH (Members, Starting Year etc).
The band is based in a small town called Strängnäs, which is located about 50 minutes from Stockholm. The idea of Morbid Breath started as a studio project by Stefan Carrillo (Rhythm guitar) in July but it wasn't until in late September, during a night of beer-drinking that Marcus Ericsson (Bass and vocals) brought up the idea of doing a full-band project. Soon after that night, I called David (Drums) if he would be interested in playing in a new thrash-metal project, and then later David contacted Felix to ask if he would like to join as lead guitar, because you got to have dual guitar duty, right? After two weeks of talking, we had a first rehearsal in October and the rest is history.

You have recently released your EP ''In the Hand of the Reaper''. What is the Feedback from your audience as well as from the Press?
The feedback has been truly overwhelming and exciting. We knew that had something special and heavy to offer but you´re always nervous on how people will respond to it, especially when it's within this genre of metal where there are a lot of elitists and purists. Until now, we have only received good praise and amazing support. We are truly grateful.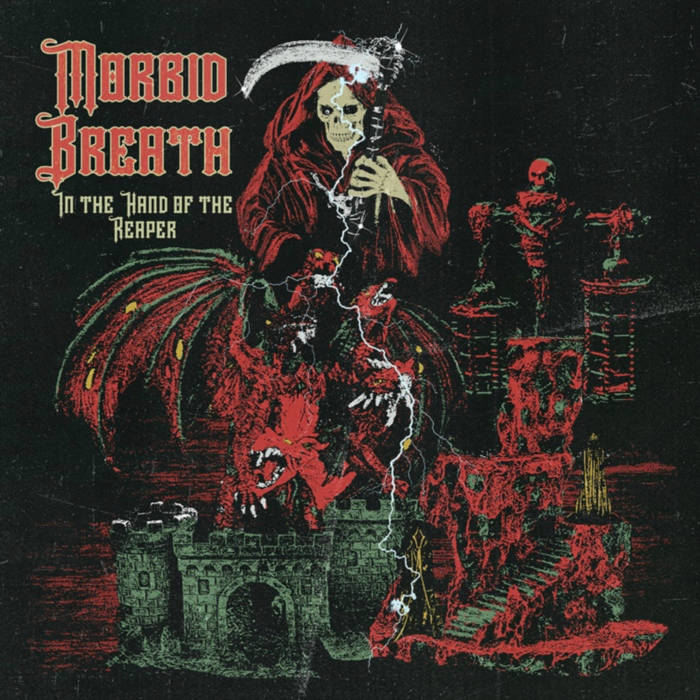 Label or DIY and why?
Our intention was to release it ourselves first and see how people would react to it, and also because it's difficult to approach record labels as a brand new band during these troubled times. When we were approached by Thomas at Redefining Darkness Records and showed interest in our band, we immediately thought it was cool and began a collaboration with them. It´s been all good and they have helped us a lot since we aren't not allowed to play shows on a regular basis.
Do you prefer Vinyl, Tape, CD or Digital Format and why is that?
We are supportive of all forms of physical formats when it comes to music because it's a great way of supporting the bands directly and it feels better to hold something in your hands than have it all in your smartphone, especially if it's you that has created it haha.
Your music style is Death/Thrash Metal. Which are your main influences (Favourite Artists / Bands etc.)
The usual suspects like Slayer, Kreator, Entombed and Sepultura but we all come from different musical backgrounds. For instance, me (Stefan) and David listen to a lot of punk/hardcore which is not that far away from thrash/death metal. Marcus has mostly played heavy blues rock and stoner/doom before this and Felix has been more into classic heavy metal. But at the end of the day, we all share the same passion and dedication for old-school extreme metal.
Which things, do you think, a Band should sacrifice in order to succeed? Have you ever sacrificed anything in your life for a better future of your Band?
That's a pretty hard question to answer because none of us has dealt with such experiences, not yet at least. Right now, it's quite mellow because you´re only limited to rehearse with the band but when society goes back to normality, then we will have to figure something out to keep ourselves as active as possible in the live-scene.

Describe your ideal live show as a performance Band. Have you already experienced that?
Unfortunately, we haven't performed yet but we do have a show booked in August so we will soon start preparing for that. To answer your question on what makes a good live show, I would say that it's important that you're well prepared and feel comfortable with our bandmates on stage. If you manage to fulfill that then you´ll have great time on stage and your audience will absorb and experience that same energy.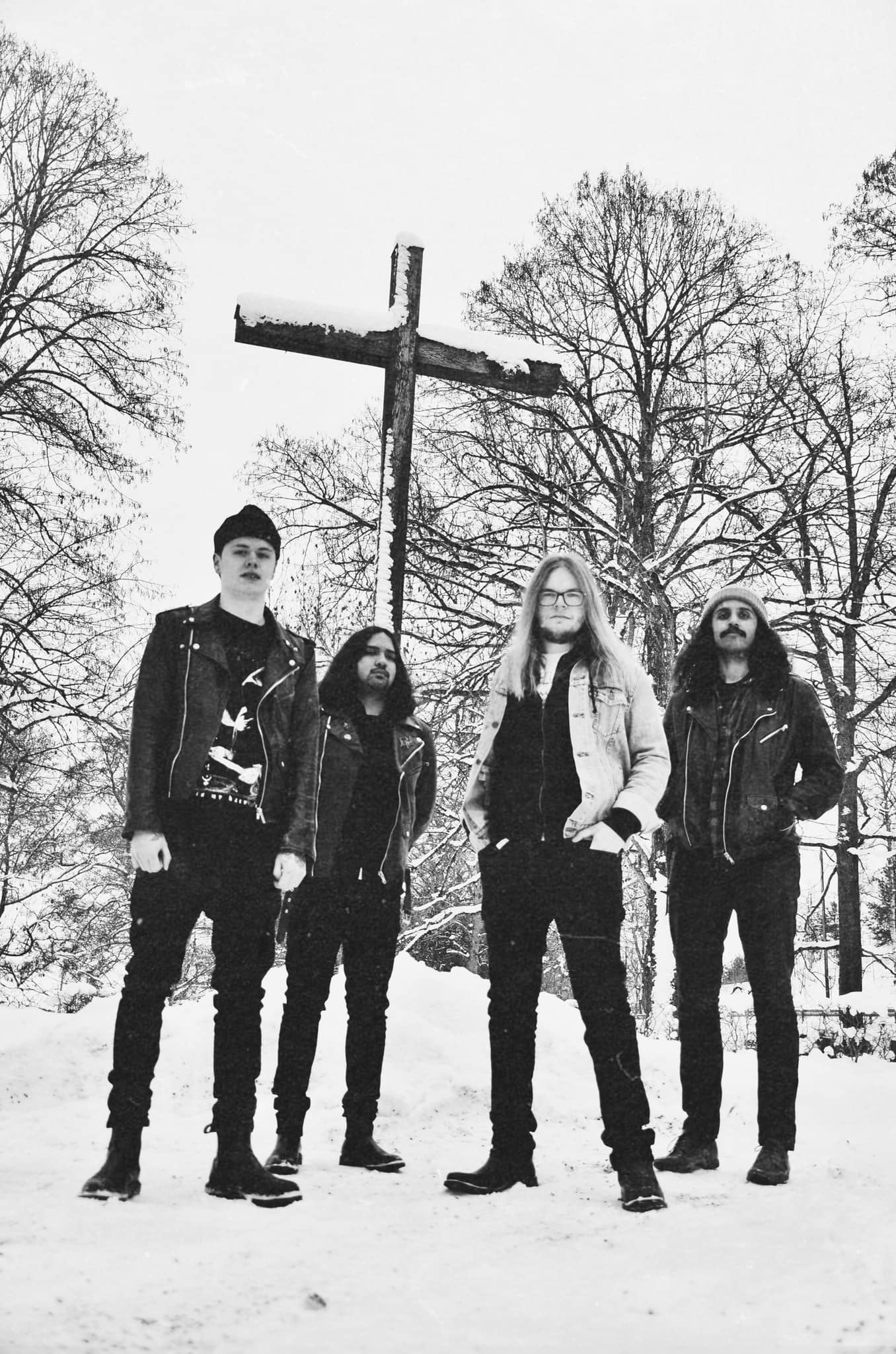 Which attributes, do you think, that a new Death/Thrash Metal Band should have in order to gain identity and be unique?
If a band strives to be unique within a genre where pretty much everything has been done in the past, it will become much harder to succeed as a new band, and you will come off as being too pretentious. Our approach was to embrace the essence of thrash and death metal in the early days and create something that would take you back in time.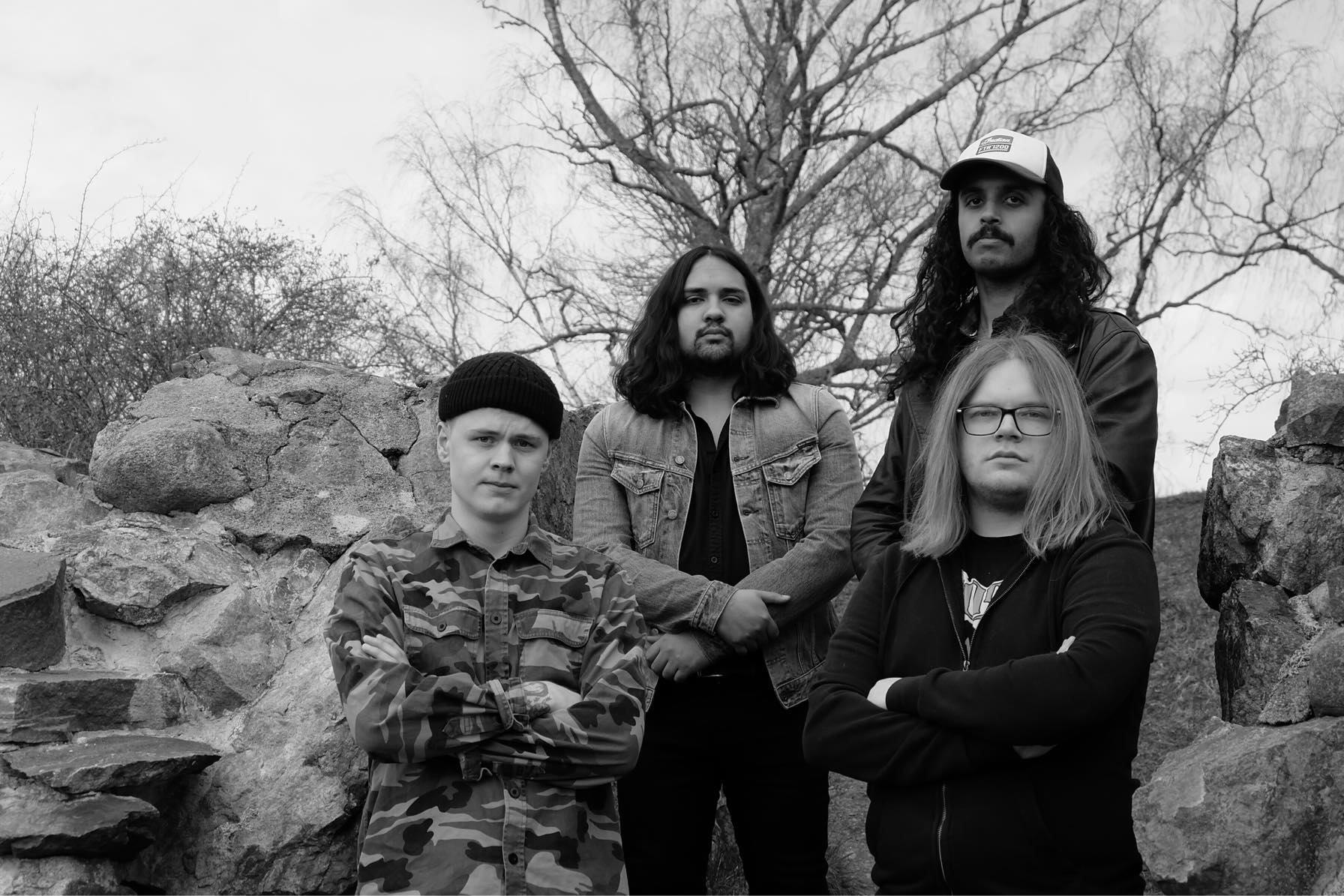 Do you believe that Bandcamp and other Digital Platforms help the new Death/Thrash Metal Bands? Which, do you think, is the ideal way for a Band to promote its work?
Absolutely, especially Bandcamp which as perhaps the best media platform for underground bands. You can find great underground bands through Bandcamp and you can support them directly. Spotify is of course a great platform but it's harder to beat the algorithm in order to be seen. It's not entirely impossible but it takes time to get on the radar, for sure.
Tell us a few things about the New Underground Metal Scene in Sweden (Bands, Fanzines, Webzines, Metal Clubs etc.)
The metal underground scene in Sweden is getting better. There are a lot of new bands that are embracing roots of early extreme metal and at the same time sounding fresh and exciting. One of the bands that are really shaping the heavy underground are Grand Cadaver, Harrowed, Eternal Evil, Cardinal Maniac and Horndal. There are of course many more to mention but that list would be too long haha.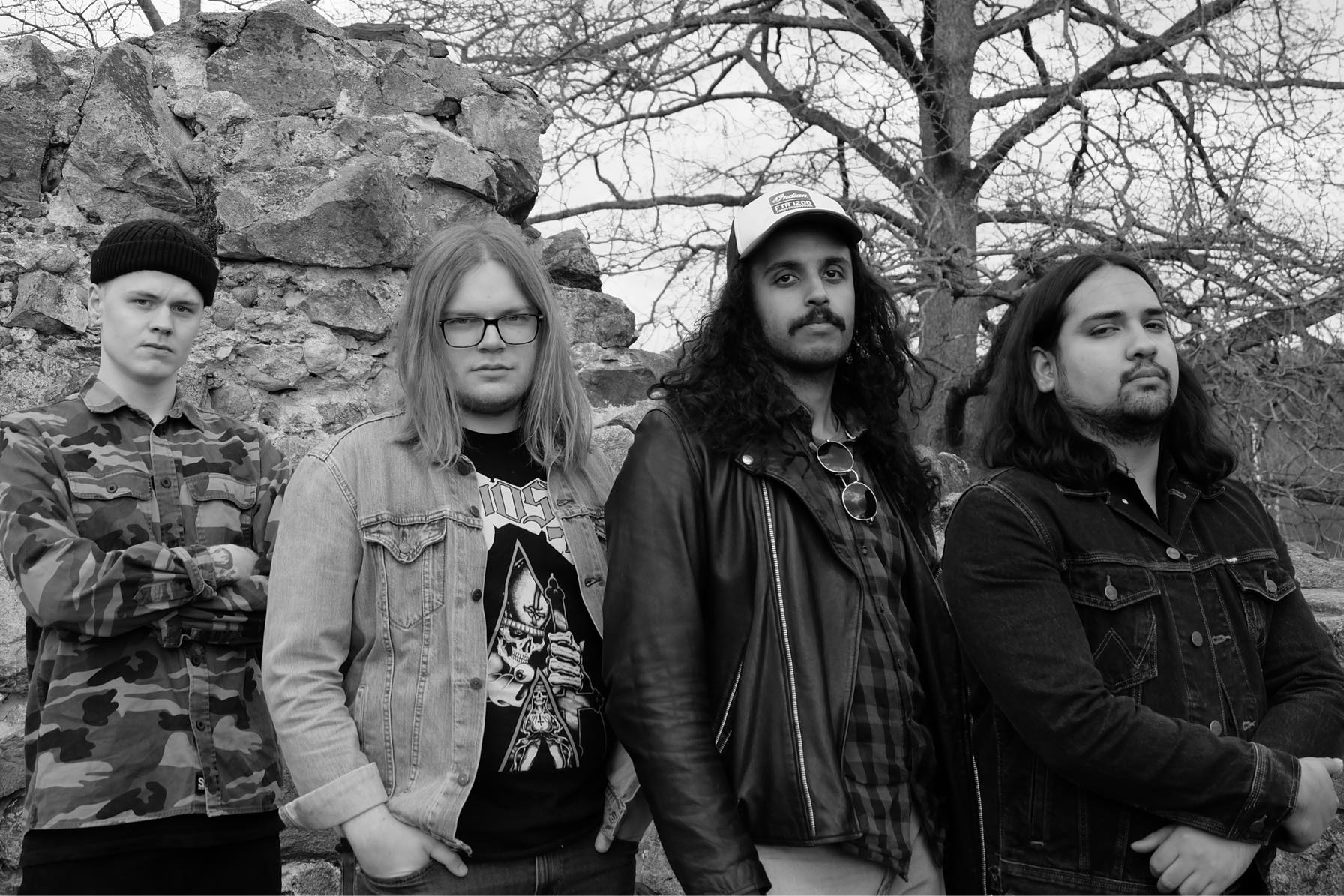 Do you know anything about the Hellenic Metal Scene?
Not so much to be honest, but we would like to learn more about it!

What are your future plans?
We have just started writing songs for our debut LP and it's sounding great so far. We did however record a few new songs in Gothenburg in the beginning of May that we hope to reveal soon. Besides writing new material, we hope to begin booking more shows for autumn/winter.

Thank you very much for your time & Keep up the good work! The closure is yours.
Thank you for this opportunity! ''In the Hand of the Reaper'' is out now on all major streaming platforms, as well as on CD and cassette which you can find on our Bandcamp! Support the riff, Support the underground! Take care and stay safe out there!
By Steve the Filthy Dog.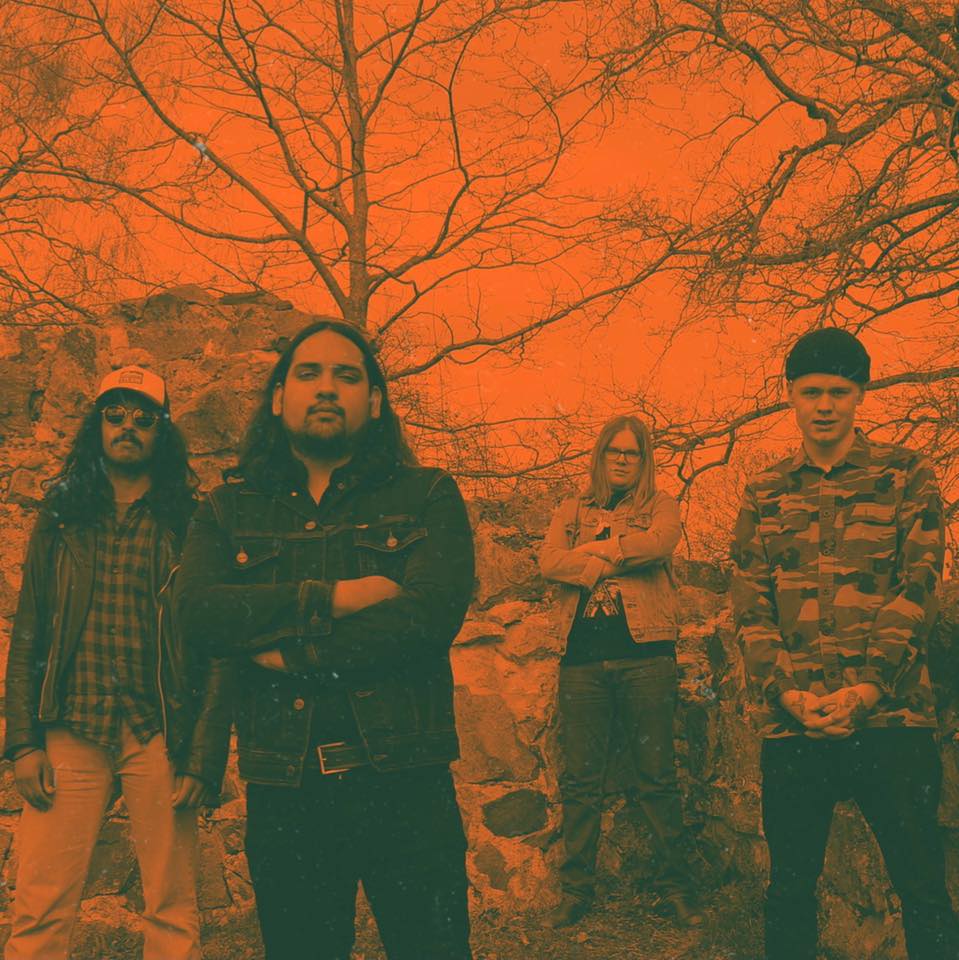 MORBID BREATH CONTACT:
https://morbidbreath.bandcamp.com/
https://www.facebook.com/morbidbreathband
https://www.instagram.com/morbidbreathband/