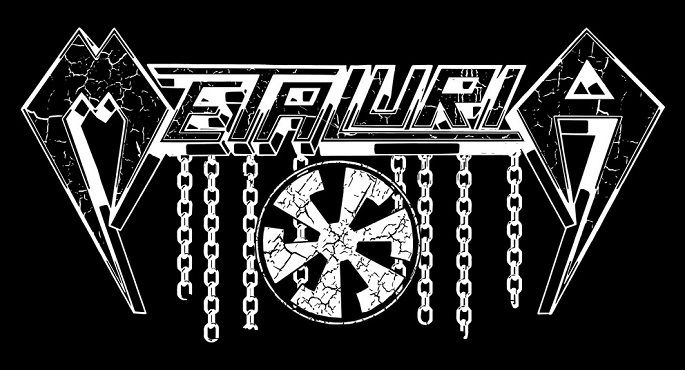 !!!SPEED METAL FROM ARGENTINA!!!
We had a conversation with METALURIA.Enjoy!
Welcome to the FILTHY DOGS OF METAL Webzine.
1. Tell us a few things about METALURIA (Members, Starting Year etc).
Thank you for the invitation, FDOM. Greetings to all readers. Metaluria was born in 2007 in the city of San Fernando (Buenos Aires, Argentina), formed by Emiliano Montoya (bass), Luciano Martinez (vocals), Juan Pablo Calderón (guitar), Mariano Almada (guitar) and Gerónimo Grot (drums). The formation had several changes from 2007 to 2010.In 2011, we released our first EP named "Speed Metal", which includes 4 songs of our own and 2 covers (Heavy Metal Breakdown by Grave Digger and Panic by Anthrax). By that time, the band members were Emiliano Montoya (bass), Federico "Parma" Vega (guitar), Darío García (guitar), Manuel Pérez (vocals) and Gerónimo Grot (drums), who left the band right after the album release, and was replaced by Nahuel Gomez.In 2015 we changed our drummer again. This time, Joaquin "Kino" Garcia – brother of Dario – took the official drummer place for several years. In 2016 we recorded our first LP named "Fuerzas en la Noche", which was recorded and produced by Pacheco Records, and consists of 9 songs of our own. The formation by this time was: Emiliano Montoya (bass), Federico "Parma" Vega (guitar), Dario Garcia (guitar), Manuel Perez (vocals) and Joaquin "Kino" Garcia (drums).After two years touring the interior of the country and part of Brazil, by the end of 2018 the band undergoes another change of drummer, in this time Diego Sebastian Doldan, who is also the drummer from the band Interceptor occupied Kino's place to remain the official drummer and record what would be the new EP in 2019.Unfortunately, at the end of 2019 Federico "Parma" Vega lost his life in a motorcycle accident. The band remains active with the 4 members who recorded the last material.
2. In 2019 you have released your EP ''II''. What was the feedback from your audience as well as from the press?
The feedback from the audience and the press was really good despite being a short EP since it includes an instrumental and 3 very fast songs. Also, this release includes the first official band video "Guerrero de la Carretera".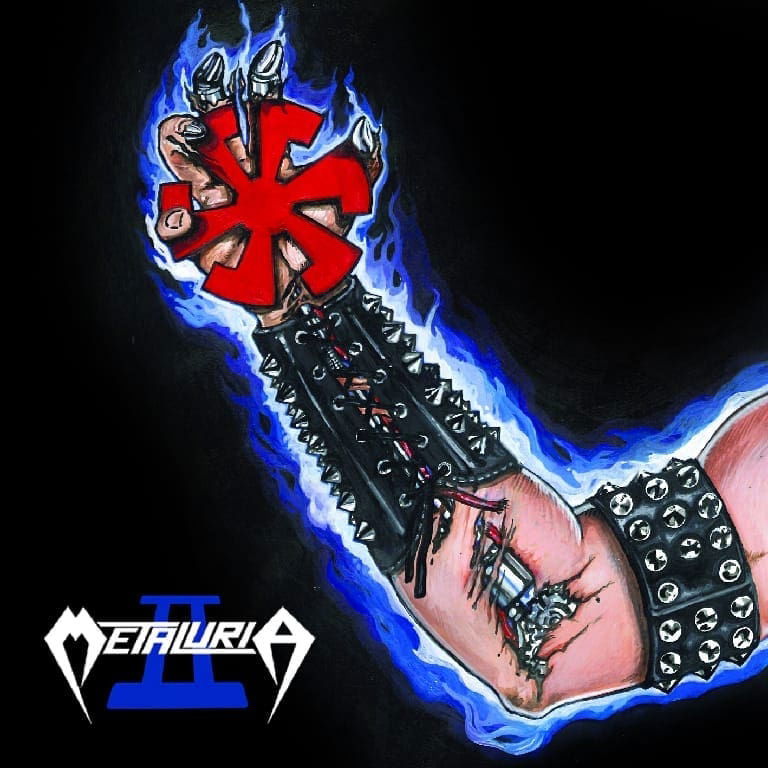 3. Label or DIY and why?
We're releasing it under the Pacheco Records label. The physical material will include 4 songs from the live concerts alongside Silver performing the songs from MURO.
4. Do you prefer Vinyl, Tape, CD or Digital Format and why is that?
All formats are fundamental for Heavy Metal lovers. The digital format helps a lot on the diffusion of new bands, being it Youtube, Spotify, Bandcamp. It breaks the frontiers and reaches much more people while physical material is essential for collectors and Heavy Metal maniacs.
5. Your music style is Heavy/Speed Metal. Which are your main influences (Favourite Artists / Bands etc.)
The influences for Metaluria are Judas Priest, Agent Steel, Exciter, MURO, Running Wild, Bloke, V8.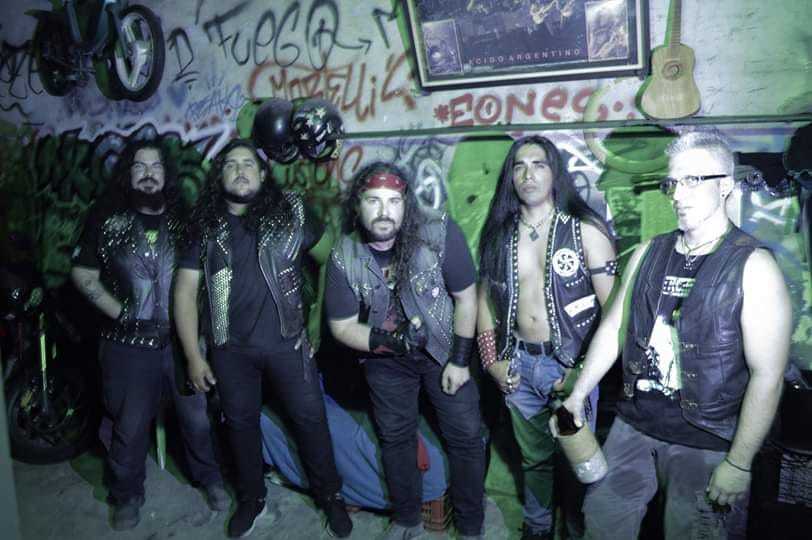 6. Which things, do you think, a Band should sacrifice in order to succeed? Have you ever sacrificed anything in your life for a better future of your Band?
I think that depends on the vision each band has for their future. The idea of being "famous" playing Heavy Metal in our country is ephemeral, very few bands achieved success and most of them haven't toured the world, if that's what the question is about. About sacrifice, having a band is like having a family and children… It takes a lot of sacrifice because you expend time, money, sweat and lots of energy, specially when all the effort start working out and the band begins to take flight.
7. Describe your ideal live show as a performance Band. Have you already experienced that?
After more than 10 years active we have played in every kind of places. From the tiniest bar with the worst sound to even auditoriums with 100% professional sound and equipment. The ideal shows are undoubtedly the self-managed by the local bands. They gather the most amount of people and we have definitely the best times.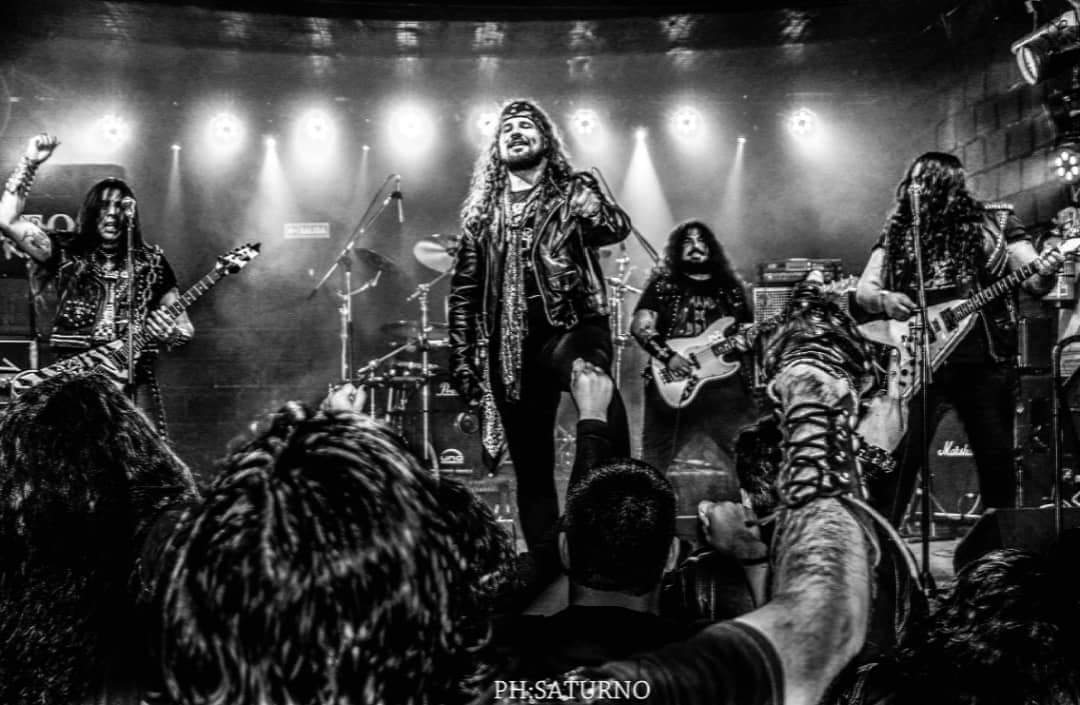 8. Which attributes, do you think, that a new Heavy/Speed Metal Band should have in order to gain identity and be unique?
Influences define new bands and in our case, Judas Priest, Exciter and MURO were key for our indentity. We adopted leather, chains and spikes not only as an image but also as a sign of our faith to the roots of Heavy/Speed Metal.
9. Do you believe that Bandcamp and other Digital Platforms help the new Metal Bands? Which, do you think, is the ideal way for a Band to promote its work?
As I said before, digital platforms break through frontiers and reach much more audience. With no doubt, internet is key for promoting. Radios, Fanzines and Webzines are also very important at the time of diffusing.
10. Tell us a few things about the New Underground Metal Scene in Argentina (Bands, Fanzines, Webzines, Metal Clubs etc.)
Places like Gier Music Club, Primer Piso Bar, Pana Rock, Mvseo Rock are some of the abled where bands make events. Then, organizations like Speed Metal Army or Union de Radios Metaleras make events at parks of sports clubs in Buenos Aires. Underground radio shows like Vientos de Rebelion, Vientos Metalicos and Territory Radio are some of the ones that take charge of spreading the Under at different parts of the country. Fanzines like Enterrado Vivo and Metalica Fanzine are some of the responsible for the diffusing in paper and Webzine Metal-Argento is one of the most important of our country.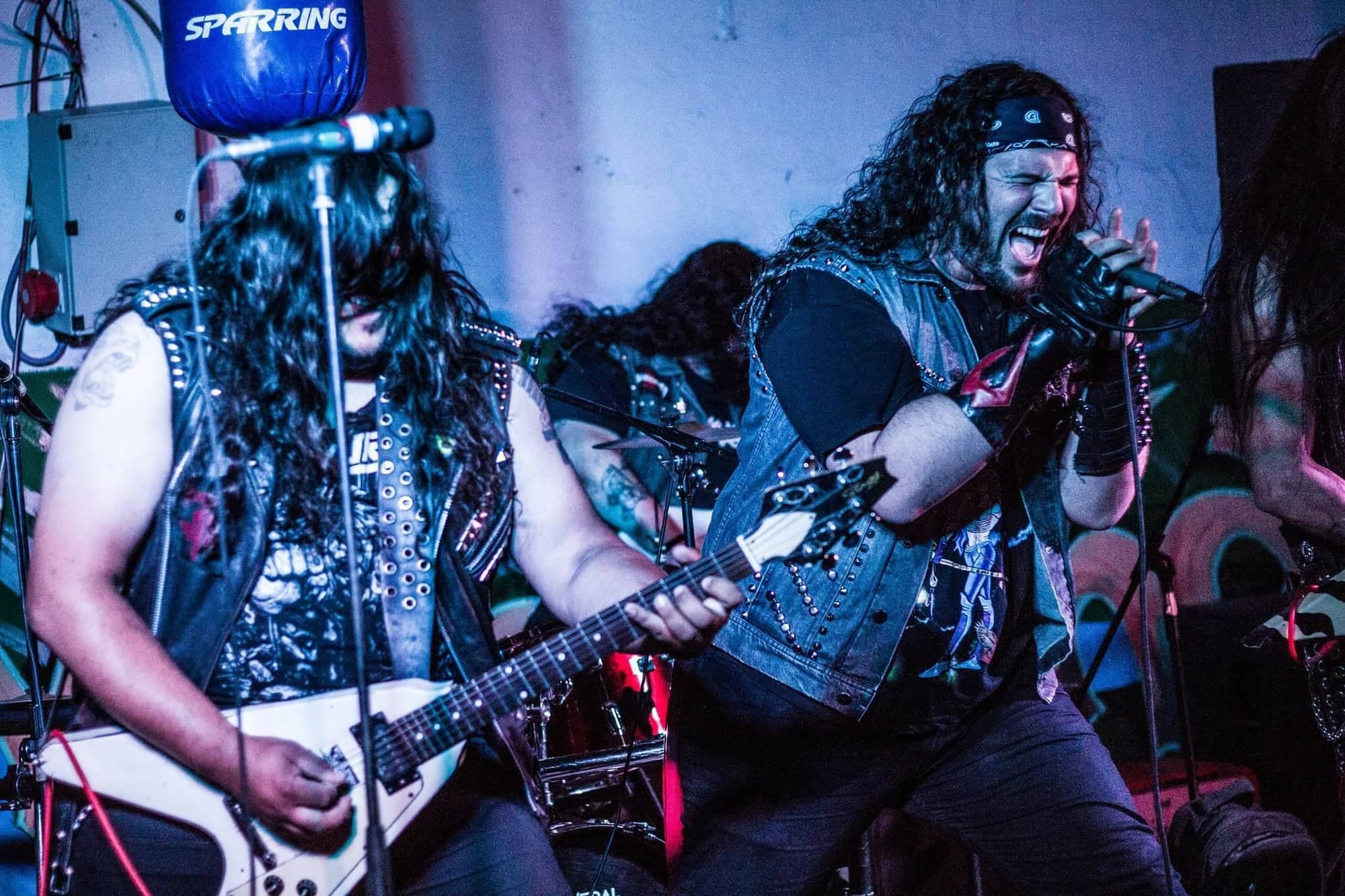 11. Do you know anything about the Hellenic Metal Scene?
We really don't know very much.
12. What are your future plans?
Editing the physical material for our EP "II", which couldn't get to be produced because of the Pandemy, and composing material for a possibly new LP.
13. Thank you very much for your time & Keep up the good work! The closure is yours
Thanks FDOM for lending us this space and spreading Underground Heavy Metal throughout the world, you can follow Metaluria on Facebook, Instagram, Youtube and Spotify. Speed Metal a tope!
By Steve the Filthy Dog.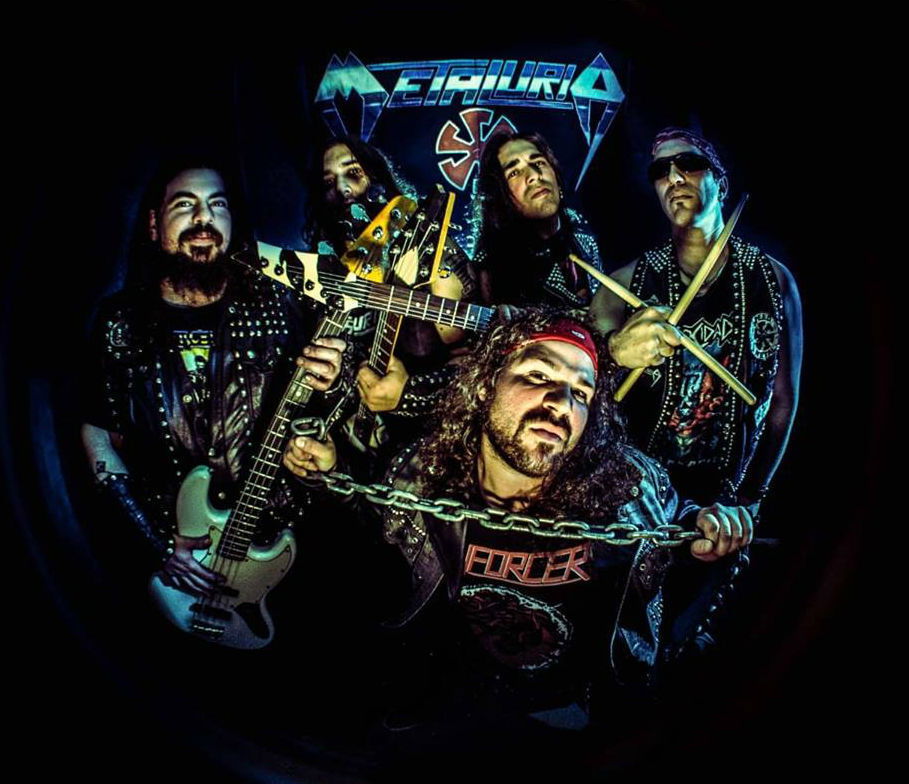 METALURIA CONTACT:
https://metaluria-speedmetal.blogspot.com/
https://www.facebook.com/MetaluriASpeedMetal/