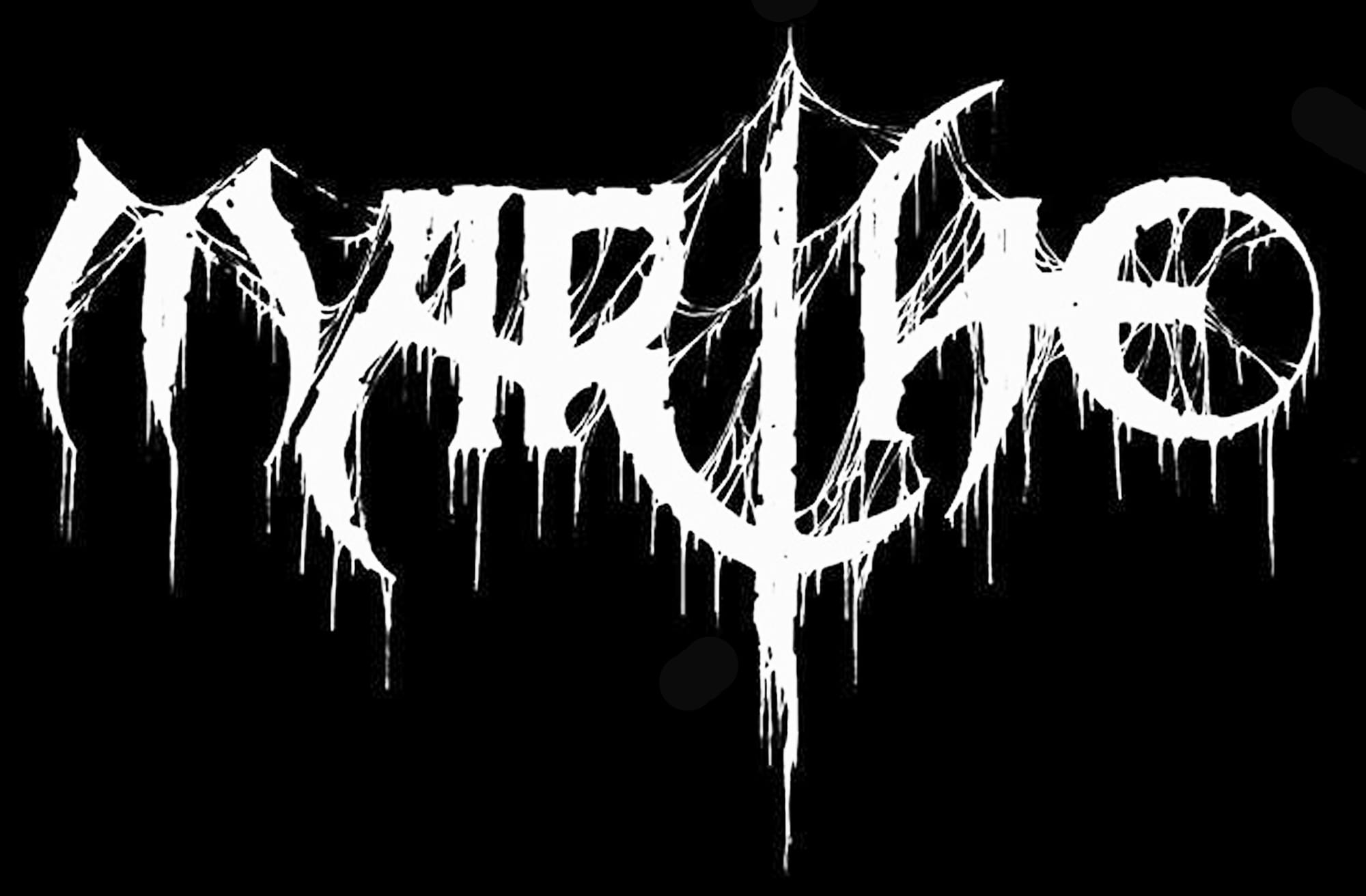 !!!SISTER OF DARKNESS!!!
MARTHE is the solo project band of the Italian multi-talented musician Marzia (Marthe/Horror Vacui/Tuono & more..)

We had a conversation with her.Enjoy!
Welcome to the FILTHY DOGS OF METAL Webzine.
Tell us a few things about MARTHE (Members, Starting Year etc).
Marthe is a one woman band so it's just me, Marzia. The idea of a metal band has always been around in my head but, despite many other bands, all healthy and active, I never made this thing happen mostly because I play in punk bands within the punk scene. In 2018, I picked a few riffs I had sung in my phone and started working on it, in my freetime and in my bedroom which I renamed "Studio Hammer". I wanted a band where I could do everything I wanted without interferences. It all started because it was fun to try. Then, I realised I liked the songs that were coming out so I decided to make a demo out of it. In 2019 then I self released a demo which was extremely and unexpectedly welcome in the best way.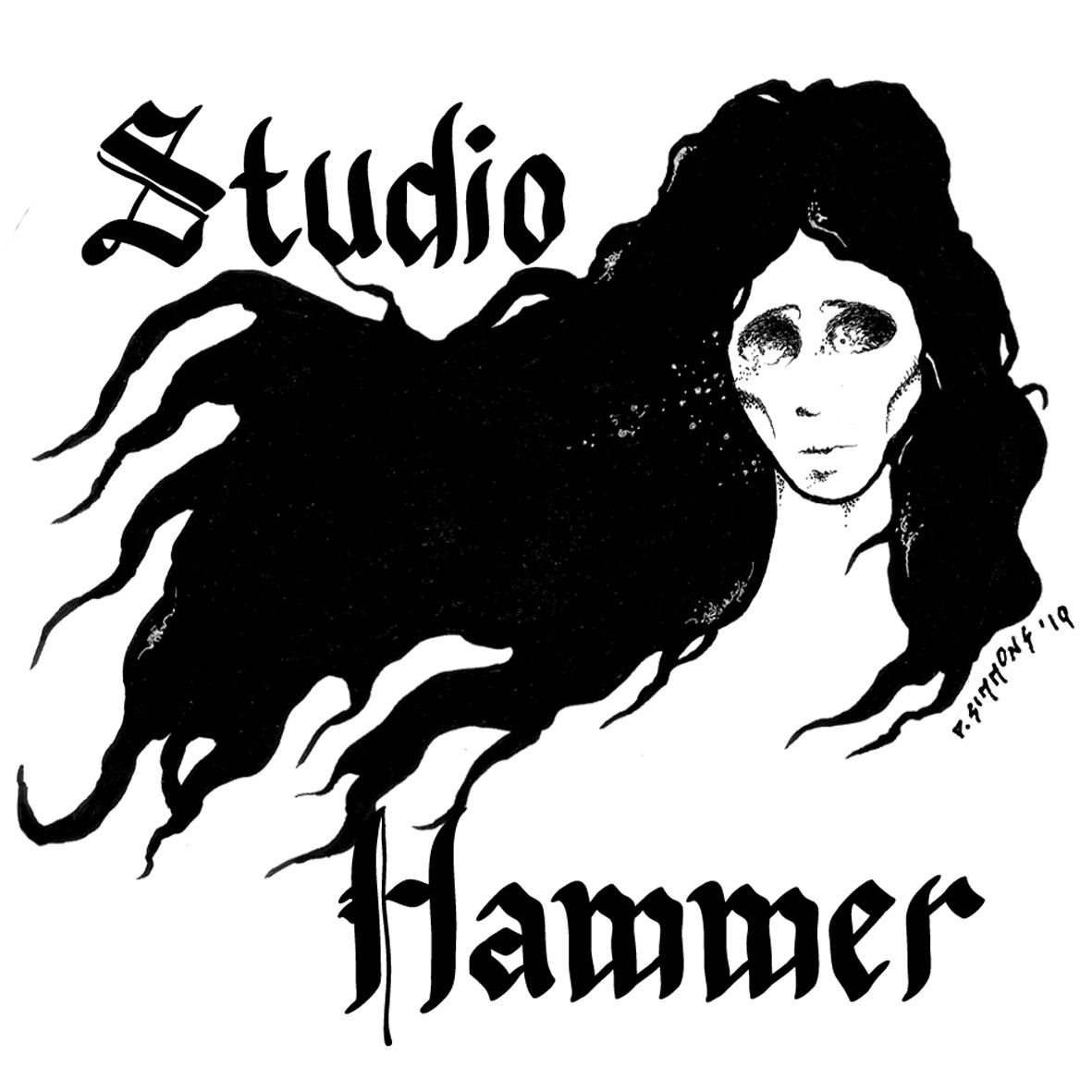 In 2019 you have released your tape ''Sisters of Darkness''. What was the feedback from your audience as well as from the press?
Well, I made less than a hundred because I thought only my friends would have been interested in it, but it ended up shipping all of them around the world. I didn't expect to receive so much interest from total strangers, without even promoting it, except for some spontaneous "day 1 supporters" that trusted in this project and shared it on their social and websites. There are many more, but Marika Zorzi, Sarah from Smoulder (which I got in touch thanx to this demo) and Lorenzo Bellia (Night Shock/Audio Volt studio) are on my top 3 supporters ever. I made a lot of new friends, it's so cool and it looks like back in the days, when relationships were growing over the music network. I felt like this, that's why I always try to add a little not inside the demo. Nothing more was involved in terms of press because it's a too small and pretty unknown project. Caligari records will repress the tape, keeping faith to this deal even considering the actual pandemic situation, and I really appreciate it. The guy behind it is super nice and professional. The preorder is on, on Caligari's Bandcamp.
Label or DIY and why?
DIY is the way I have been raised and the only way I'm confident with. I appreciate if someone shows interest and support but I don't expect it. Moreover, it's also a band that will never play live so it's not easy to make an investment on it.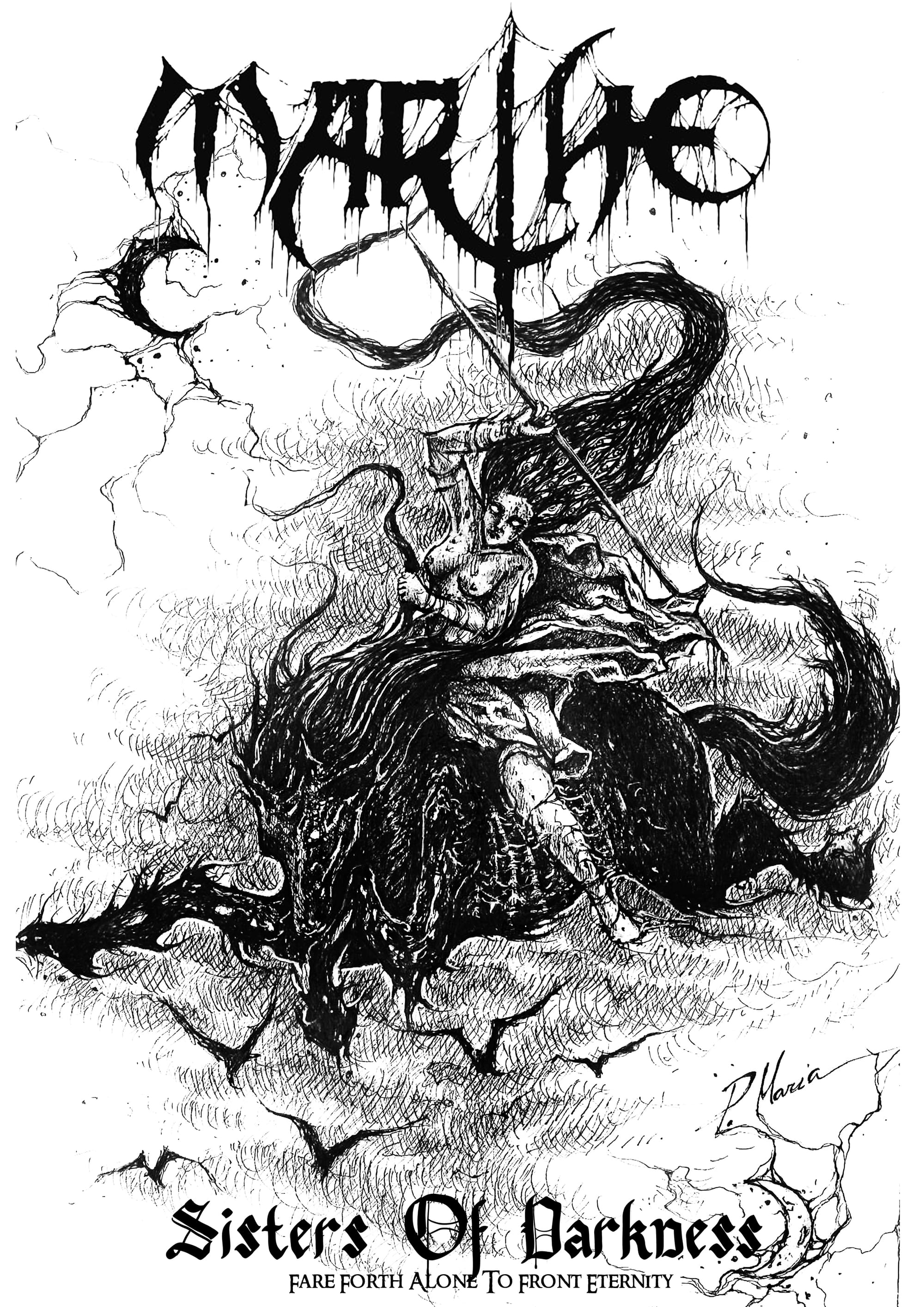 Do you prefer Vinyl, Tape, CD or Digital Format and why is that?
Vinyl and tape for sure, they are pieces of art with details, artworks, lyrics, and they are beautiful objects to collect and possess. I'm a compulsive accumulator so I love watching my collection growing. Nothing against CDs but I prefer other materials also for a tactile sensation, I also don't like the silver and mirror effect of the cd. When CDs came out it was a big thing but in my opinion they were too impersonal and expensive so I stopped buying them after getting "Fontanelle" by Babes In Toyland. That was probably my last purchase. Then I used buy a CD only if I found it in the bargain bin for less than 1 euro and I wanted to play it in the car because I still don't know how to download music. With Bandcamp and other sites now I can connect my device to the car audio and stream music so, maybe, CDs will become vintage soon again. Making an artwork for an Lp is thrilling, I know I have 33 cm to fill up with whatever I want. The tape can be manufactured in fancy ways too, but the cd, those little squares, tiny lyrics, makes me anxious ahah!
Which are your main influences (Favourite Artists / Bands etc.)
I collect music but I'm not a music worm, not that type of person than get a song from the very first note, not a music encyclopedia either, I'm pretty lazy and I'm a Virgo, I don't like going too further in general, it's my limit. I have very few favourite listenings that I repeat forever in my life line but in terms of influences for Marthe I didn't intentionally looked at some bands to be influenced. For sure, Bathory is a reference, I love epic vibes and that particular super cute clean singing with no particular skills. This gave me the strength to try clean singing myself. Then I can mention some of my fav listenings, very different from each one: Detente, Sacrilege, Warcollapse, Wolfbrigade, Amebix, Jex Thoth, After the Bombs, Inepsy, She Past Away, Screaming Dead, Candlemass, Darkthrone, Tiamat, Wretched, Spectres, Messa, Windhand are spinning every week. But there are so many others. If I could bear in mind all the suggestions some of my best friends give me I would know tons of new stuff every month! I'm the kind of horrible person that sing along the song by heart and doesn't remember the artist ha! Beside this, I try to keep up with present music, there are many great new bands. My music motto is "Support Today, Remember Tomorrow".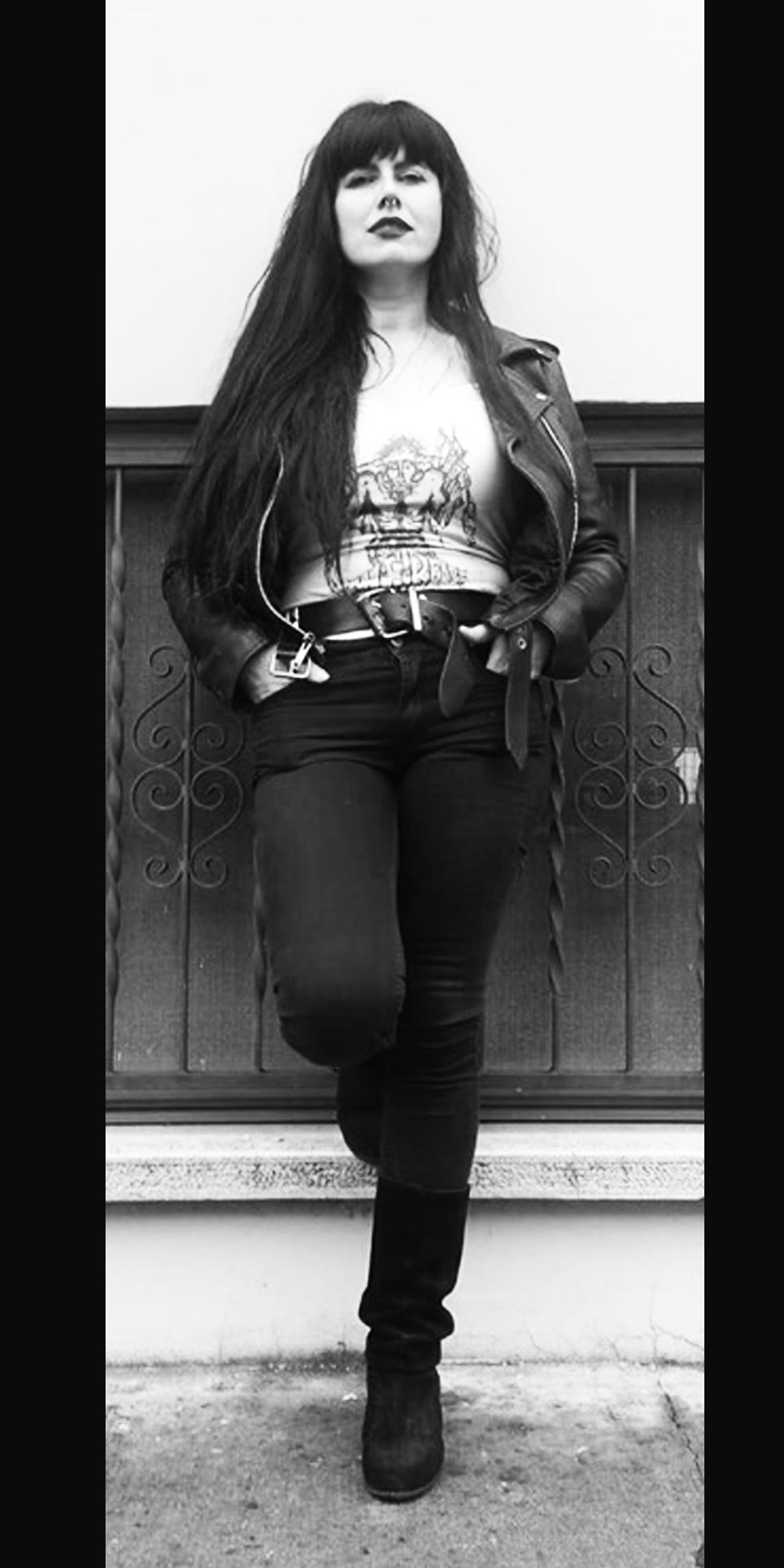 Which things, do you think, a Band should sacrifice in order to succeed? Have you ever sacrificed anything in your life for a better future of your Band?
Hard question. In my perspective, "succeed" is of course not related to becoming famous or making money out of my music. Succeed is being able to do what I love: touring, making records, alone or with my other bands' members, telling something with music, leaving a trace in this world. As mentioned before, the tension to keep things together is in my zodiac sign so once I start something, or a band, I rarely leave it, unless due to major events. To keep all the bands going yes, I sacrificed many things: I pretty much "decided" I won't have kids, I "decided" music in on top of anything else and I refused better jobs and easier life style to keep as much as free time possible, I moved away from my family, I share bands with my boyfriend since 20 years and I'm making anything I can to make this connection go on forever, I decided the bands have the priority over holidays, personal plans etc. Next year I will be 40, I'm not a teenager anymore and so far I don't regret any choice I made, even if it's still pretty much impossible to explain normal people why "you are still doing it". I travelled the world, met so many people and lived crazy experiences. There's still so much to do and no time to lose, I'll try to push as much as I can. This is probably my only certainty in life.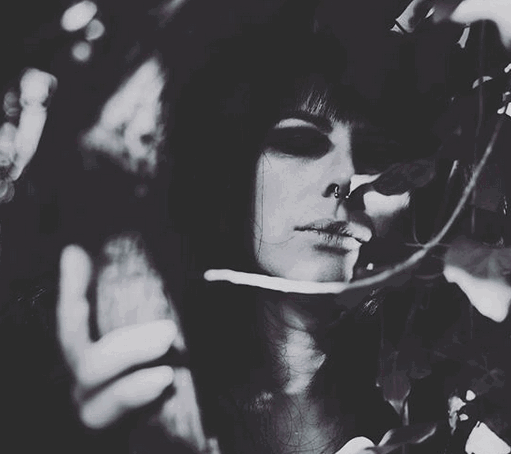 How difficult (or easy) is it for a musician to compose himself all the tracks & as the main songwriter what gives you the inspiration to compose songs?
When I have an idea I imagine the whole thing and I build more melodies and developments on it, I sing it in my head until I know it by heart. Then, I go on drums with no other help than my memory and record the drums alone. That's challenging but just because I use an electronic kit with I don't normally like but there's nothing else I can do so far, I kinda love the raw demo sound of that drums. The, adding instruments, that's magic, I'm sometimes impressed like "wow, does it sound like this now? And it sounded like that on my phone, when I was singing the main line with my voice?". It's a magic, writing music is like when you have a dream and you tell it loud to someone when you wake up because you are afraid to forget it. My deepest inspirational moment is when I drive alone through some landscapes I love on the highway to my hometown. That itinerary has a true power on me. I start thinking about so many different topics that feelings and moods become melodies.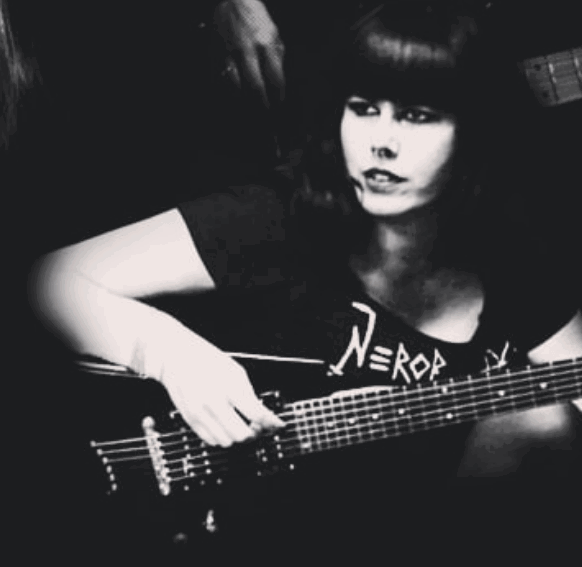 Which attributes, do you think, that a new Metal Band should have in order to gain identity and be unique?
Time. Time is the only thing that will tell the truth in the end. I saw so many good bands becoming the paradox of themselves in just a few years, because it was just a masquerade. I saw so many flames that burned too fast because it was cool in that moment, ready to jump on the new train. Then, I look at some band that have always been true to themselves, they stand. Consistency and honesty make a granitic identity, once you're true to yourself you can do the fuck you want, and it's a super power, as well as a privilege.
Do you believe that Bandcamp and other Digital Platforms help the new Metal Bands? Which, do you think, is the ideal way for a Band to promote its work?
Bandcamp is like a CV: you fill it up with your releases and uploading the first release is like saying "Hello world, I'm here if you want to hire me". Then, finger crossed someone likes it and share it, and the chain starts. People are the best promotion.There are many other sites but, in my case, I still can't understand how to use or upload on Spotify.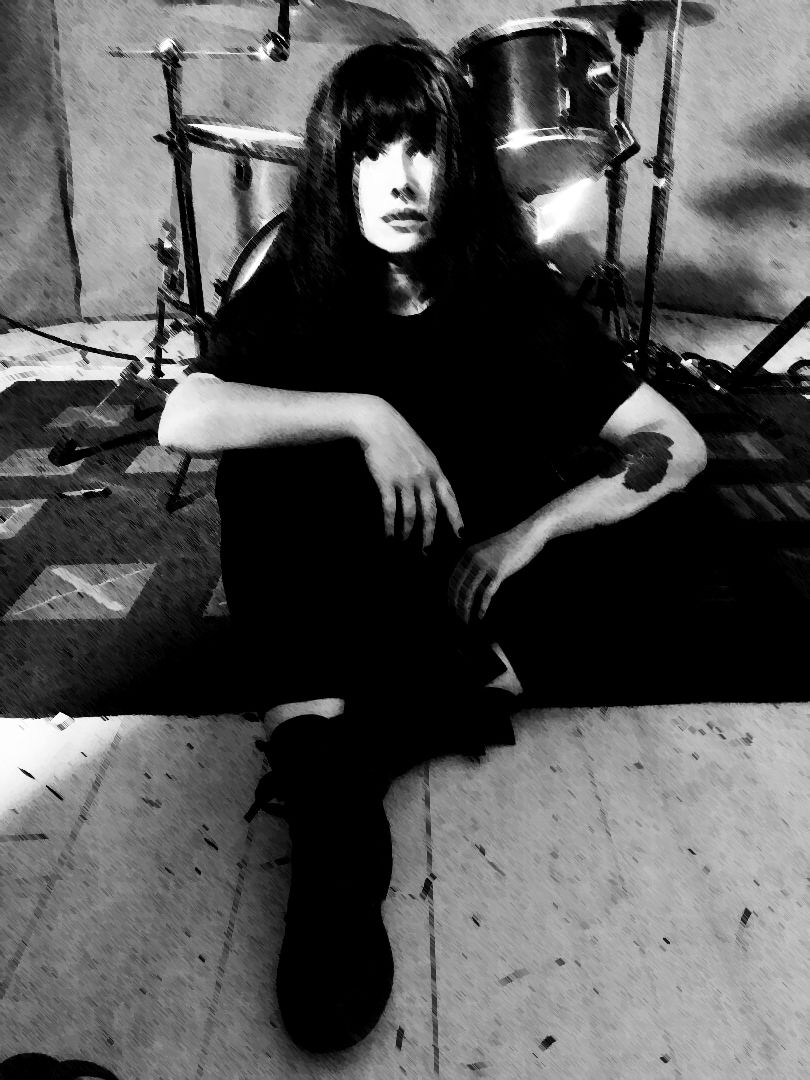 Tell us a few things about the New Underground Metal Scene in Italy (Bands, Fanzines, Webzines, Metal Clubs etc.)
Despite this is a metal band, I'm in no way involved in the metal scene and, unless it is mixed with the punk one, I don't really care. It's usually filled with people I don't feel to relate, there's a huge probability to find right wing assholes in the crowd, it's weird. I can't share music with people like that, I hate fascists. I prefer squats or punk bars and that's what I'm used to. There are cool bands of friends: Bunker 66, Barbarian, Night Shock, Noia, Saturnine, Doomraiser, Messa, Skulld. Don't know much more.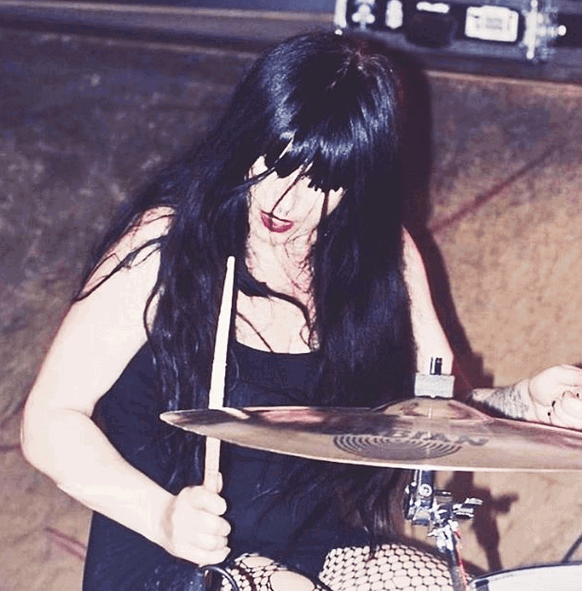 Do you know anything about the Hellenic Metal Scene?
No, but I played at an epic festival with my post punk band Horror Vacui organised by a Feminist Collective, I saw a very big crowd of people, I guess the metal scene is great and healthy too, I saw many metal heads around and we looked at each other like "heeeey brother" but I don't wear a metal vest so it didn't work ahah! Then I followed the crusade of Smoulder during the very first part of the pandemic emergency and found out where the cool record shops are as well as some bars, it looks great! I know and love Chain Cult and Hekate from Athens but it's post punk :-) We are so close, I must go deeper.
What are your future plans?
I'm waiting for the new demo release, I literary can't wait! It will be released by Caligari records, his tape production in huge! Marthe songs are now uploaded on his Bandcamp page, thank you Borys Crossburn (Ripping Storm) for the tip and help. Then I'd love to release the demo in the LP format, maybe adding a few more songs that are on the way. But I'm broke and without a label so, I'm not sure it will happen. Despite all the time I had during lockdown, I recently moved so all my gear is still packed.
Thank you very much for your time & Keep up the good work! The closure is yours.
Thank you so much for this space and the attention, I feel like I have a new friend in Greece, a country I love, my second favourite on my list of fav countries in the world :-) Music bonds relations. Cheers!
By Steve the Filthy Dog.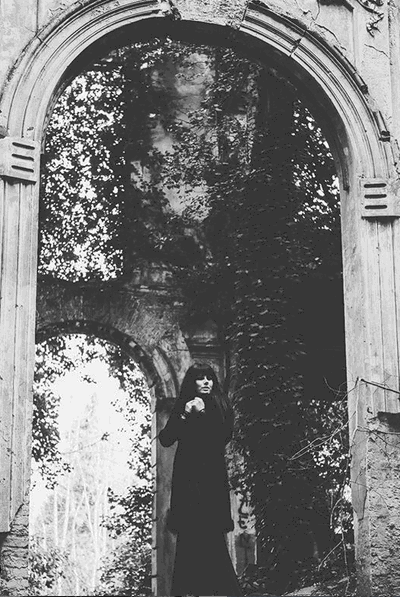 MARTHE CONTACT:
https://martheband.bandcamp.com/merch/t-shirt
https://caligarirecords.bandcamp.com/album/sisters-of-darkness