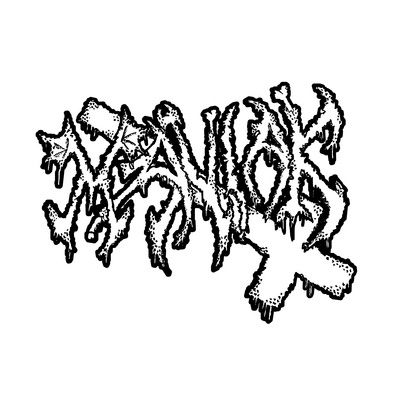 !!!SWEDISH OLD SCHOOL BLACK / THRASH METAL!!!
We had a conversation with Linus (Drums). Enjoy!
Welcome to the FILTHY DOGS OF METAL Webzine.
Tell us a few things about MANIAK (Members, Starting Year etc).
We started in the fall of 2020. Basically me (The drummer) and the guitarist (Axel) wanted to play at the schools Christmas-show. So we gathered up and asked a few friends (Abbe, singer), our old 2nd guitarist and our old bassist. We decided to play ''Paranoid'' by Black Sabbath and it went well.We got into a dispute with both the 2nd guitarist and the bassist and unfortunately they both left/kicked. At that time we were named "Lothbrok" (Spring 2021). We got a new bassist (Gustav) and wrote more songs. So we had our full lineup. In the summer we played one gig and in the fall too.
You have recently released your demo ''Deathleicher''. What is the feedback from your audience as well as from the press?
We haven't really got a big audience yet. But other bands from the Swedish metal scene have given us good critics. From the press we have got nothing.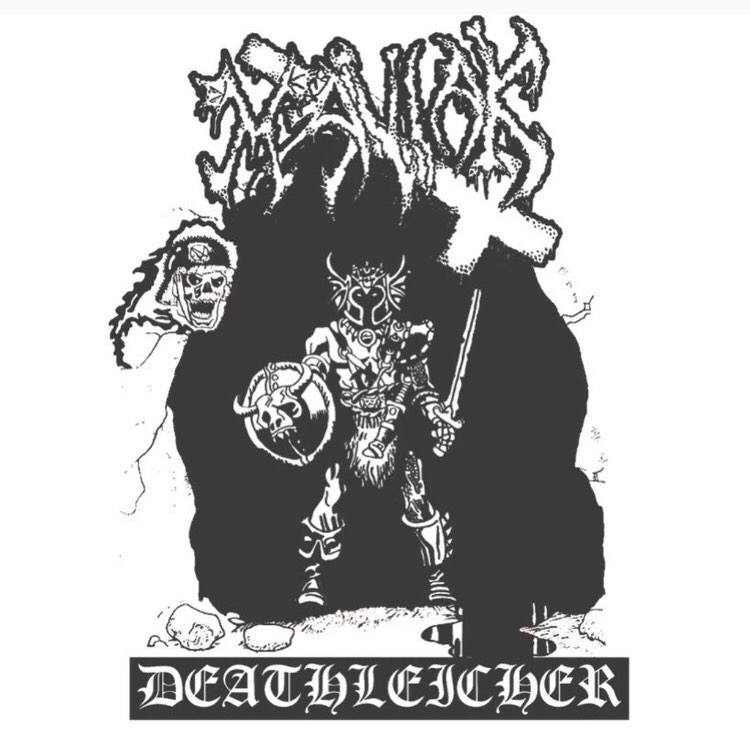 Label or DIY and why?
Right now we are not signed on a label so we are doing everything ourselves. But we hope to get recognized and signed in the future.
Do you prefer Vinyl, Tape, CD or Digital Format and why is that?
We all prefer vinyl and tape but the best thing to do right now is to release online. But we are looking for someone to help us make cassette tapes right now (for the demo).
Your music style is Thrash Metal. Which are your main influences (Favourite Artists / Bands etc.)
Our main influences are early extreme metal bands like Venom and Bathory. But our singer takes a lot of inspiration from bands like Sarcofago and Watain. And when we wrote riffs we take inspiration from the Norweigian band Deathhammer.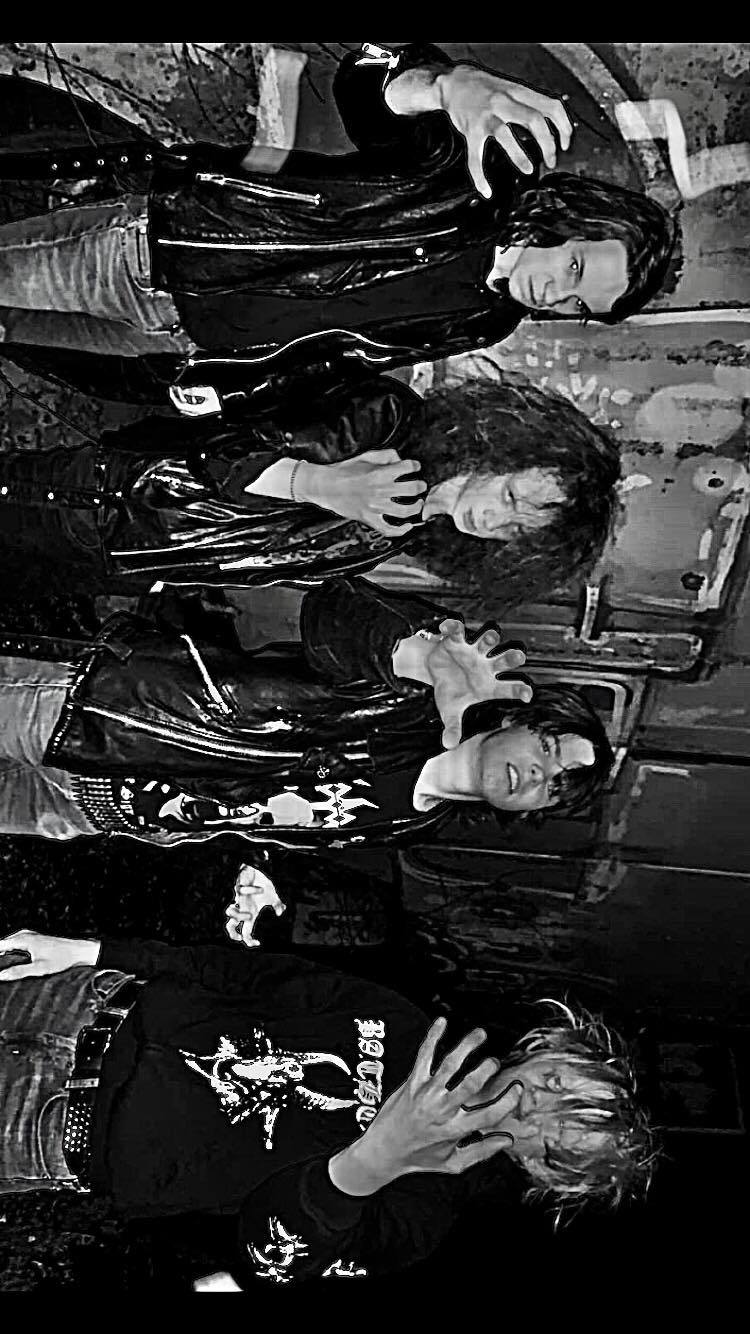 Which things, do you think, a Band should sacrifice in order to succeed? Have you ever sacrificed anything in your life for a better future of your Band?
We sacrifice a lot of free time for the band. When we recorded the demo we were literally recording a whole weekend and doing nothing else. We also rehearse a lot.
Describe your ideal live show as a performance Band. Have you already experienced that?
We haven't experienced a really nice live show yet. Our earlier shows have been a little lame. But the next show we get we will be sure to maximize it fully.
Which attributes, do you think, that a new Thrash Metal Band should have in order to gain identity and be unique?
We have noticed that there is a lot of new bands playing like fast and technical Thrash. But we focus on being as raw as possible.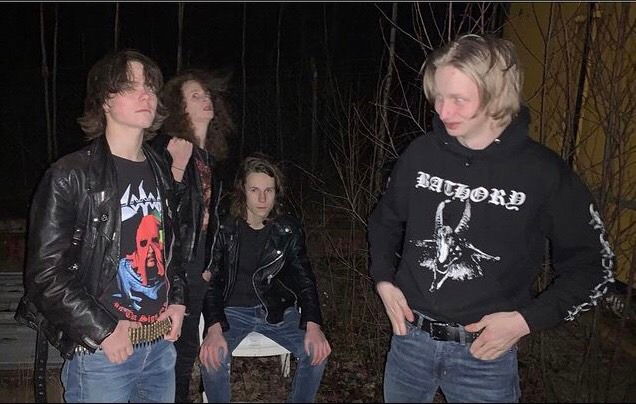 Do you believe that Digital Platforms help the new Thrash Metal Bands? Which, do you think, is the ideal way for a Band to promote its work?
The best way to promote your band right now is to publish online (digital) you have a lot of people who can listen then. But the coolest thing is of course to make Vinyls and tapes.
Tell us a few things about the New Underground Metal Scene in Sweden (Bands, Fanzines, Webzines, Metal Clubs etc.)
In our capital there is a lot of awesome bands like Eternal Evil and Atonement. But there is not as much bands from smaller cities (like us). The best fanzine right now must be one from South Sweden called Black Pages whom we have a little project with. There is not slot of clubs were we live but in Stockholm (the capital) there is one called "Fredagsmangel" which is said to be pretty cool.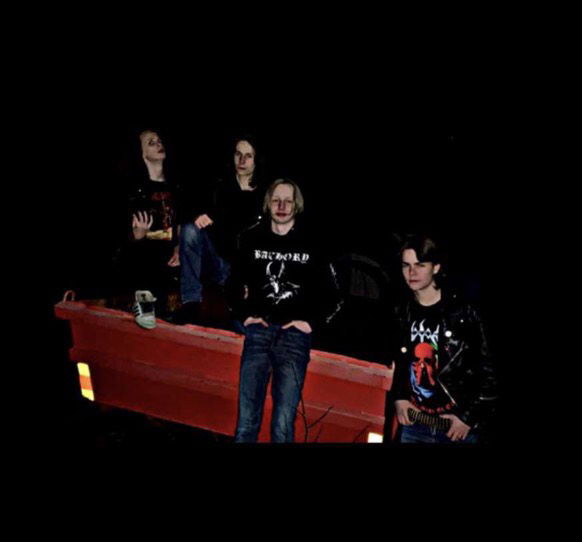 Do you know anything about the Hellenic Metal Scene?
Absolutely Nothing haha. But we would like to learn.
What are your future plans?
Our future plans are making new songs, playing awesome gigs and hopefully recording a fill length album in the future!!
By Steve the Filthy Dog.
MANIAK CONTACT:
https://www.instagram.com/official_maniak/
https://open.spotify.com/artist/7JLwFqsT13zDEKLOYPGMrh
contact.maniak.band@gmail.com