!!!METALPUNK MANIACS FROM BARCELONA!!!
Welcome to the FILTHY DOGS OF METAL Webzine.
Tell us a few things about MALDICAO (Members, Starting Year etc).
Maldição was me Maldito guitar and voice and Fumaça Drums. We start in 2018 i guess. We record one demo tape and did like three or four gigs. Two years later i decided to play bass and invited our friend Vincent to play guitar. We record a new demo with him.
In 2020 you have released your demo ''Metal Punk Antinazi''. What was the feedback from your audience as well as from the press?
Was really cool. We did just a few copies in a free price, and for free in the Bandcamp. Many people send messages for us to say they like our sound, to invite us to play in gigs around the world and festivals. About press, was zero.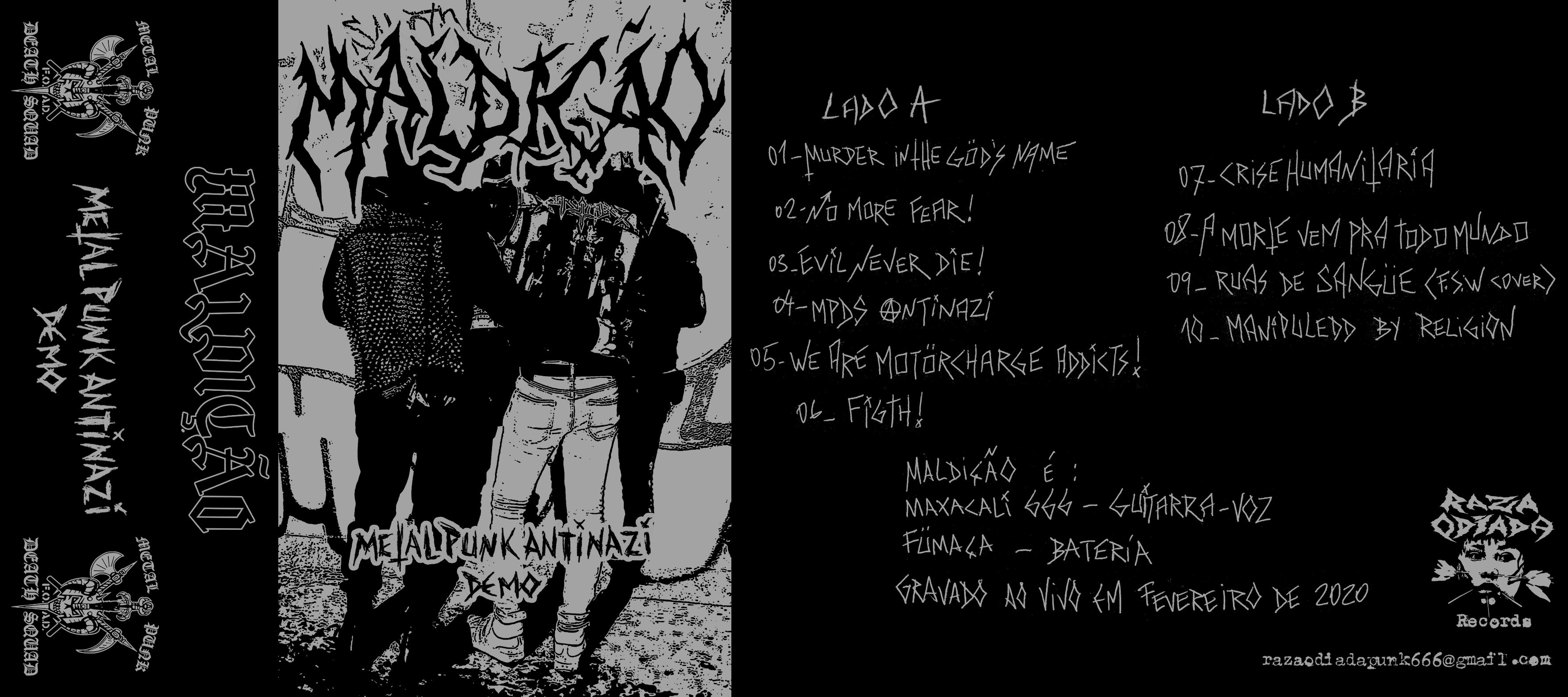 Label or DIY and why?
We did two demos by DIY style. It's our way of life, and every label i send our demo tape say NO for us. Except two labels in Brazil. We are waiting.
Do you prefer Vinyl, Tape, CD or Digital Format and why is that?
Vinyl and tape. Vinyl because the sound is better, and the art work is fucking big, you can enjoy much better. Tapes because is nostalgic. CD is a fucking shit. But i (Maldito) have many demos in this format. Digital format is good to listen on the streets. I mean, Walkman and tapes is not so nice to have in the metro when you go to work or something like that. But to appreciate the music: good sound system and vinyl.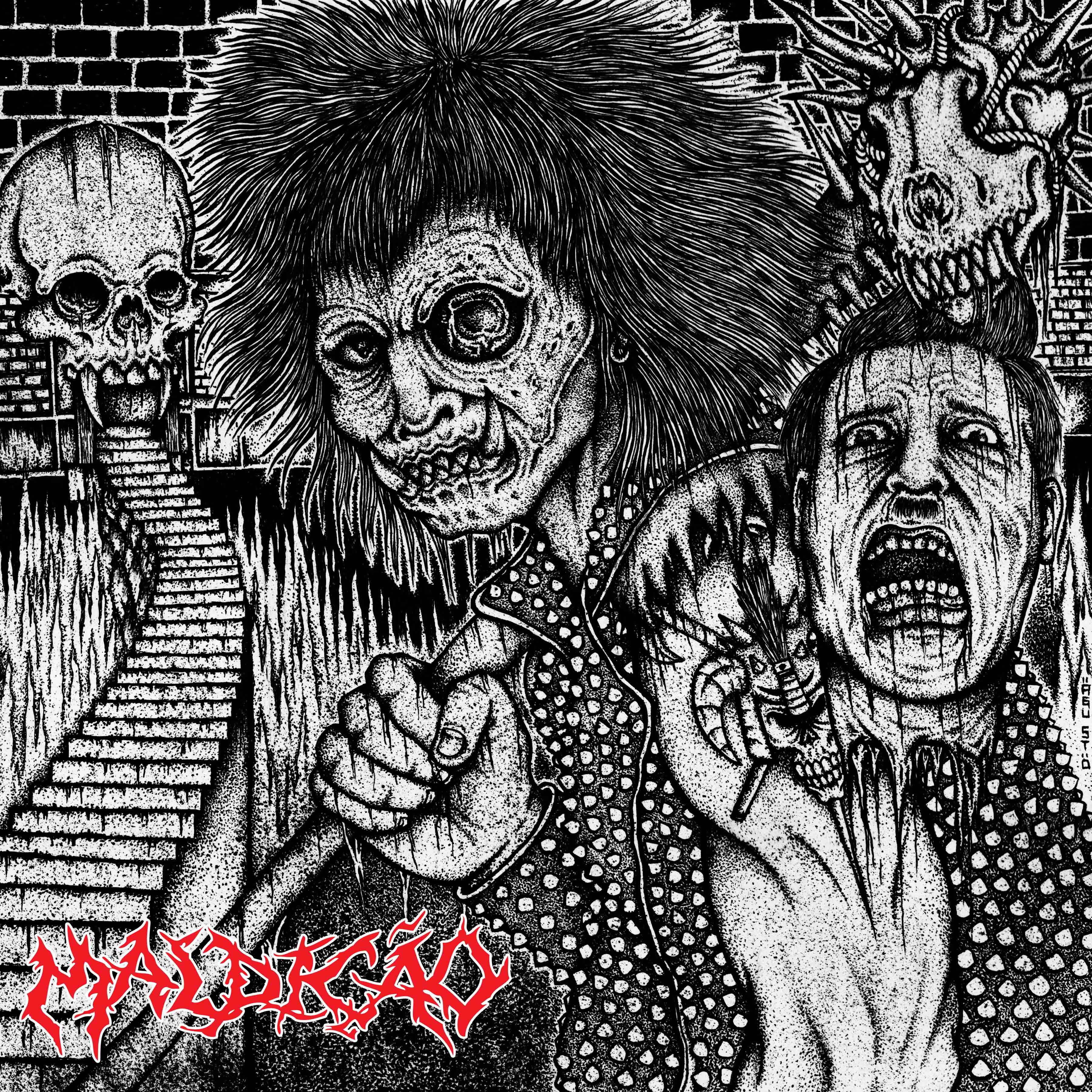 Your music style is MetalPunk. Which are your main influences (Favourite Artists / Bands etc.)
Ratos de Porão, Motorhead, Discharge, Lobotomia, old Sepultura, old Onslaught, Anthares, At War, Amebix, old Voivod, Metraliator, Nuclear Frost, Armagedom, S. D. S, Sabbat, Entombed, Morbid Saint, Arma, Orgia Nuclear, Whipstryker, Flagelador, Mutilator, Children of Technology, Ursus, Xibalba, Yanaconas, Sobibor, Gism, Krisium, Anti Cimex, Black Uniforms, Hiatus, Disfornicate, Dystopia, Dorsal Atlântica and much more.
Which things, do you think, a Band should sacrifice in order to succeed? Have you ever sacrificed anything in your life for a better future of your Band?
Have to be natural. Don't have rule for this, just depends if people have a band and want to do some sacrifice for this. We do the best we can for the future of the band. Make sure of that.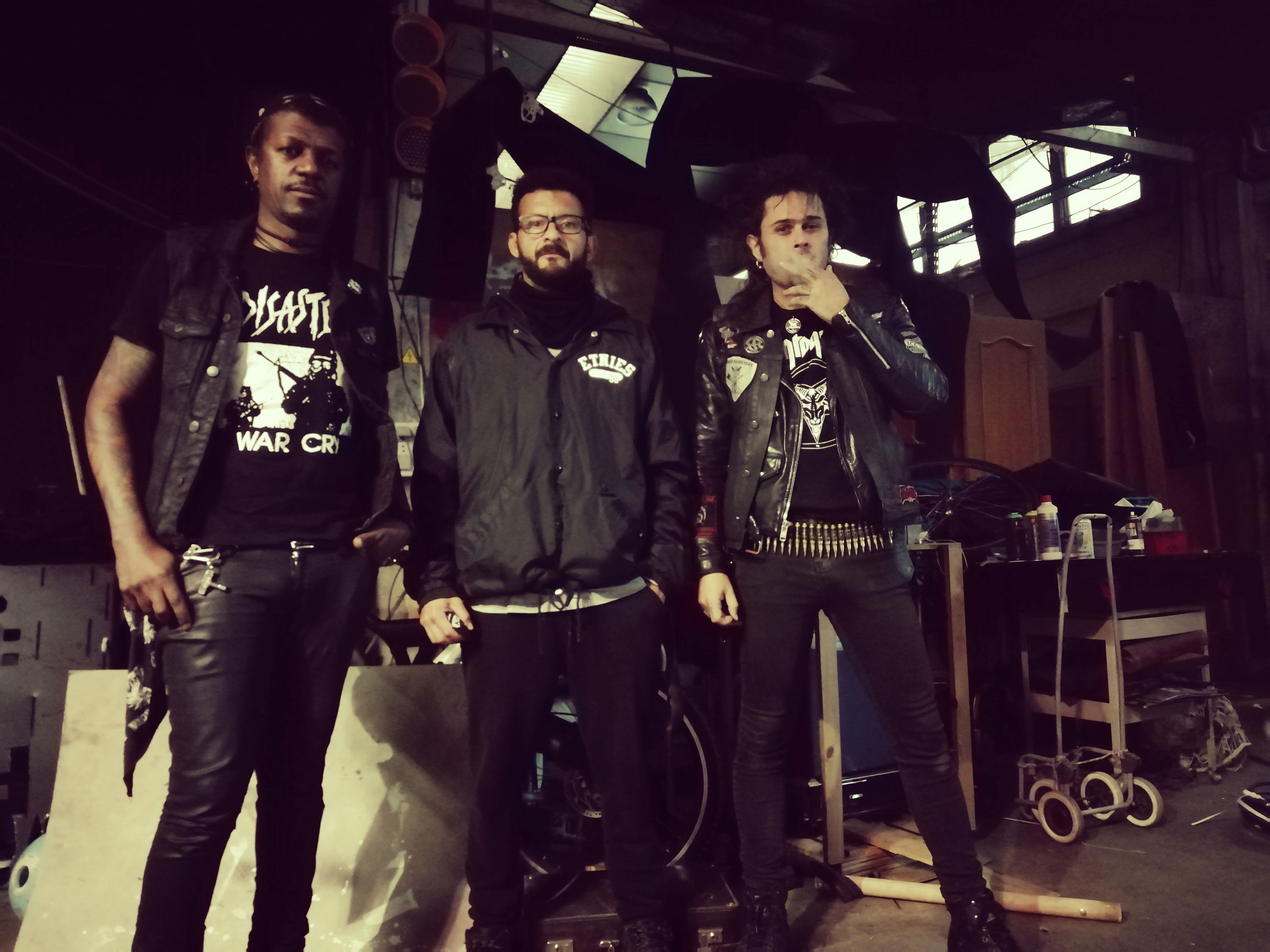 Describe your ideal live show as a performance Band. Have you already experienced that?
Play in cool place, with nice bands, good organization and equipment. We did. And we enjoyed every show we played. We want more! Play in different places.
Which attributes, do you think, that a new MetalPunk Band should have in order to gain identity and be unique?
Yes, is hard to be unique. But if the new bands are true, are not fashion, are not a poor copy of Motorhead, Discharge, Inepsy, they will do something interesting.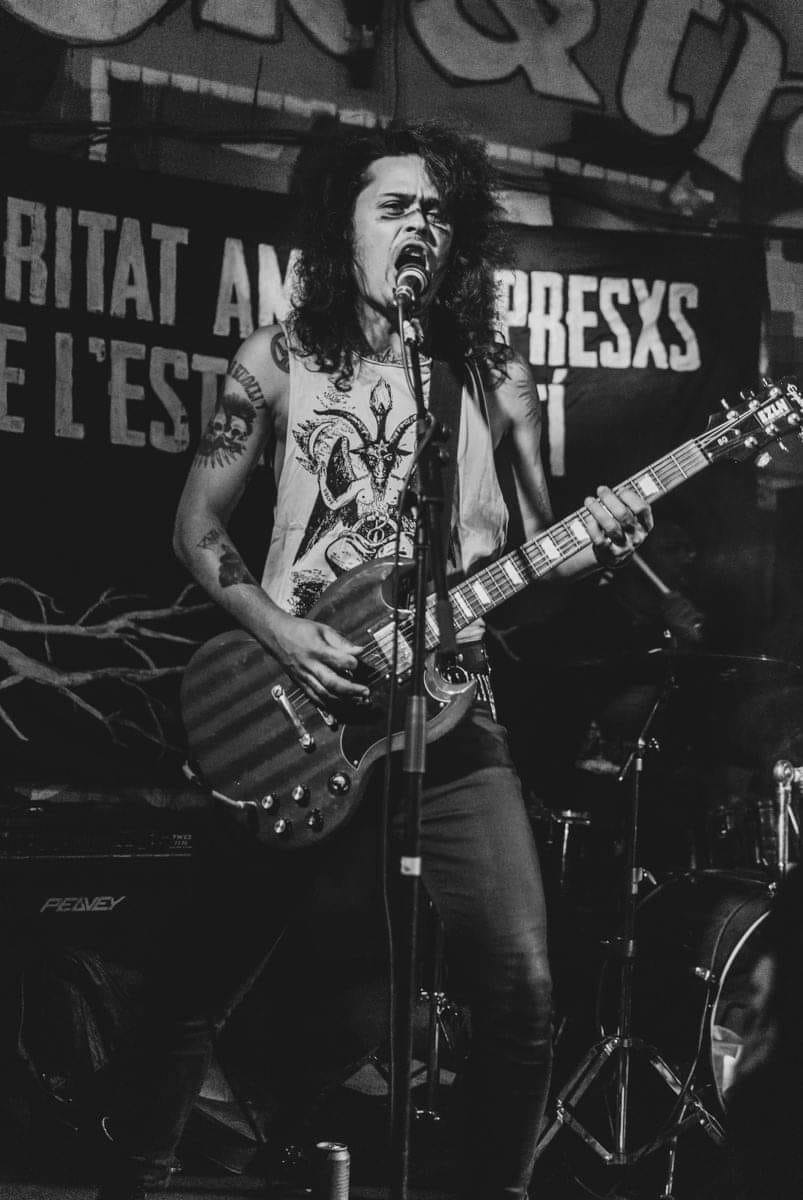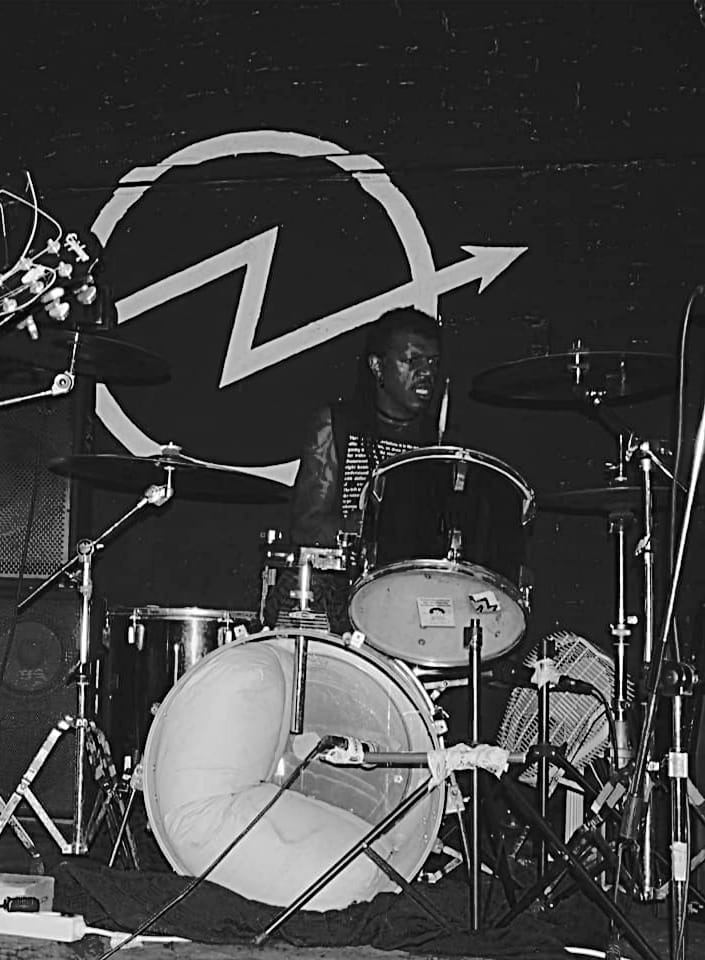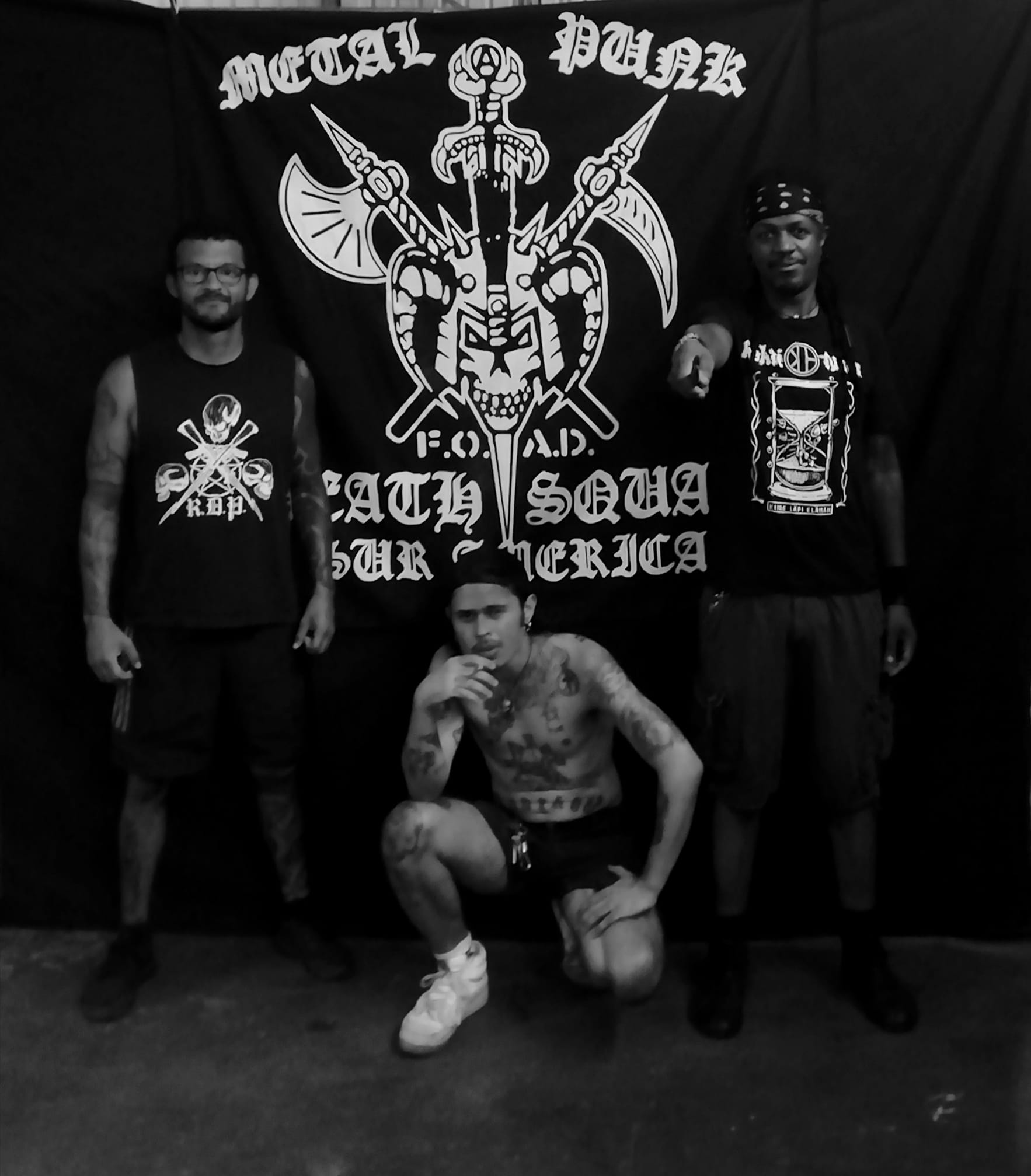 Do you believe that Digital Platforms help the new MetalPunk Bands? Which, do you think, is the ideal way for a Band to promote its work?
Maybe yes. This is the way now. We don't know how to use very well, but we have some of this shit. We prefer zines, vinyl, tapes, shows for that.
Tell us a few things about the New Underground MetalPunk Scene in Spain (Bands, Fanzines, Webzines, Metal Clubs etc.)
Metal Punk is really small scene. For example in Barcelona (we live) metal and punk is separated scene. We are together in some shows but have bands or metal, or punk. Zines the same. Have metal and rock pubs, and we go to the squats.
Do you know anything about the Hellenic Metal Scene?
I'm a little bit shame about that, cos I just know Ανασα Σταχτη and Χαοτικό Τέλος bands from Greece and Exarchia, the anarchist neighborhood.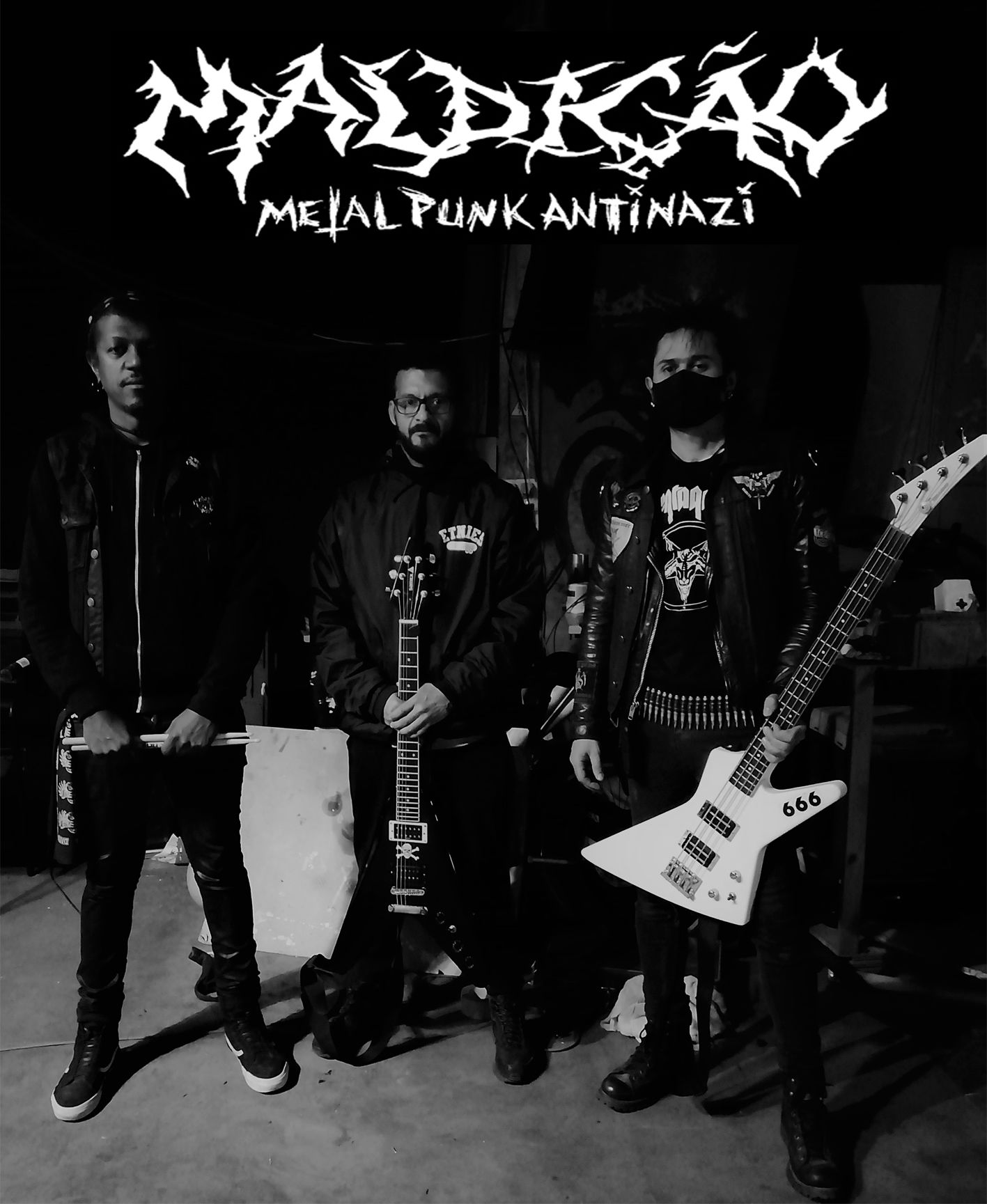 What are your future plans?
New songs, new record, do it in vinyl, and make a tour.
Thank you very much for your time & Keep up the good work! The closure is yours.
Thank you for the great job with you Zine and you support for the underground bands like us! Hope we keep in contact! And hail to all metal punk maniacs around the world!
By Steve the Filthy Dog.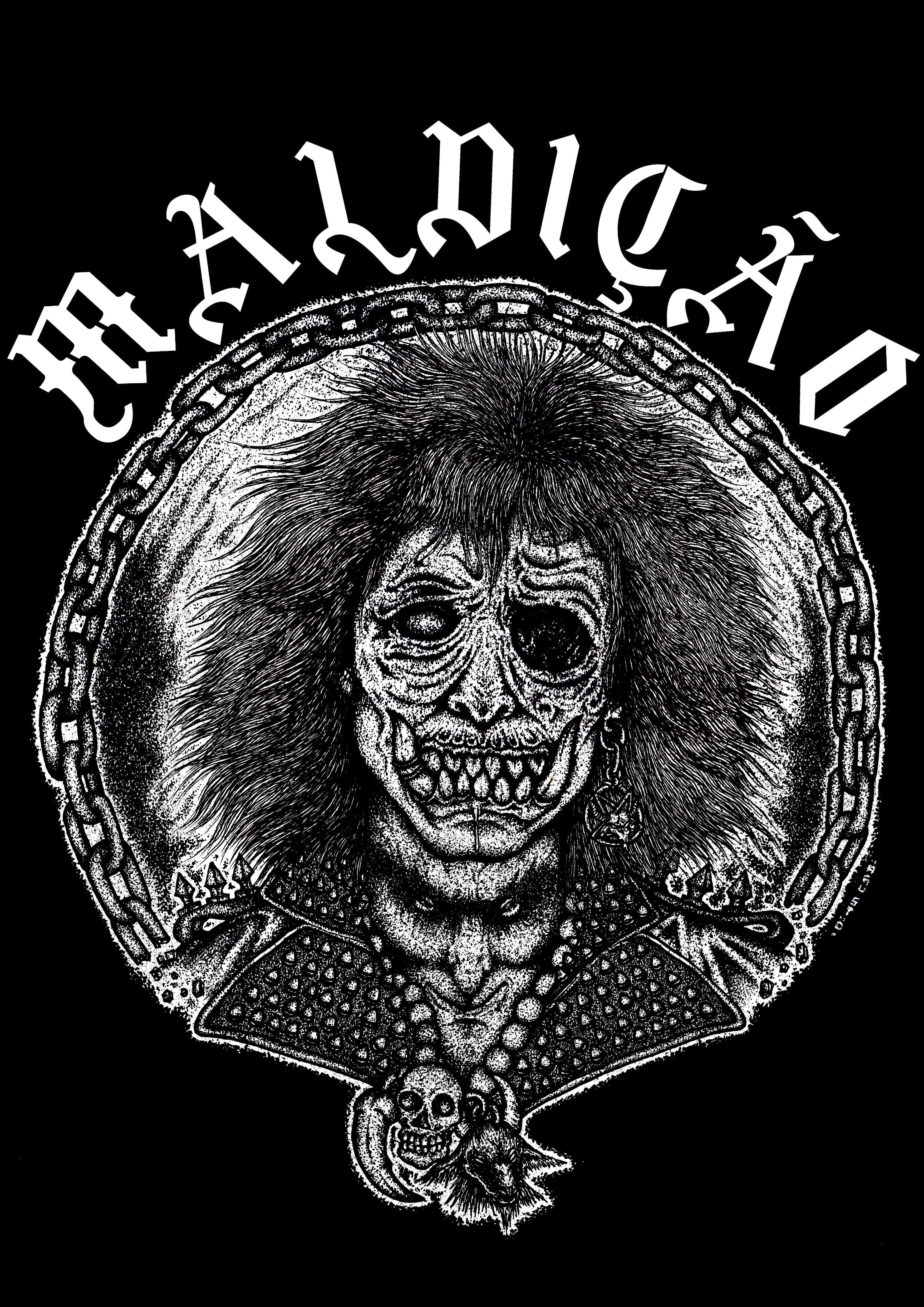 MALDICAO CONTACT:
https://www.facebook.com/maldicaometalpunk
https://www.instagram.com/maldicaometalpunk/
https://maldicaometalpunk.bandcamp.com/