!!!CANADIAN DEATH METAL!!!
We had a conversation with Blackouto Culto (Guitars).Enjoy!
Welcome to the FILTHY DOGS OF METAL Webzine.
1. Tell us a few things about IMMORTAL FORCE (Members, Starting Year etc).
I'm Blackouto Culto, guitarist. One night during spring 2019, after powering through a 12 beers, I started writing some killer death/thrash riffs I really dug! A few weeks later I went to my buddy Depresor's house - he slayed on the drums and we recorded "Into the Necrosphere" that same night. Depresor had never heard any of the riffs before that day. The songs were recorded after jamming them literally three times each, so if anyone out there thinks any of the recordings are sloppy, I'd love to see you bastards do better!!! Getting Lawless on vocals just made sense - he's been a longtime friend and is one of the most diehard metal maniacs on the planet. And he has the rough voice we need! Buddy chainsmokes and pounds beers like he's getting paid to. We still needed a bassist, though. My other bud from Vancouver was itching to play some bass again, so we got him in to record a couple months later, he named himself The Notorious P.I.G. So, here we are, Immortal Force!!!!!! (Shout out to Mutilator for writing one of the sickest albums ever, an album I've been worshipping for about 15 years solid)

2. You have recently released your EP ''Into the Necrosphere''. What is the Feedback from your audience as well as from the Press?
Everyone loves it so far! We've gotten some comparisons - early Exhumed, early Master, Pestilence, Obituary, etc. - but at the end of the day, to me this sounds like Immortal Force. My writing style is all over the place and my influences plentiful. I think people are finally getting sick of the Incantation clones and realizing you don't need blasts through an entire song to bang your head to some solid death metal. Low IQ caveman riffs are making a comeback, and it's fucking glorious!

3. Label or DIY and why?
Both! "Into the Necrosphere" is released on my tape label Nightstrike Records. We would, however, like to find a bigger label to work with that will help us get to where we want to go and we can pump out some albums for them, I am working on lots of new stuff. Any labels interested can reach out to us anytime at immortalforceband@gmail.com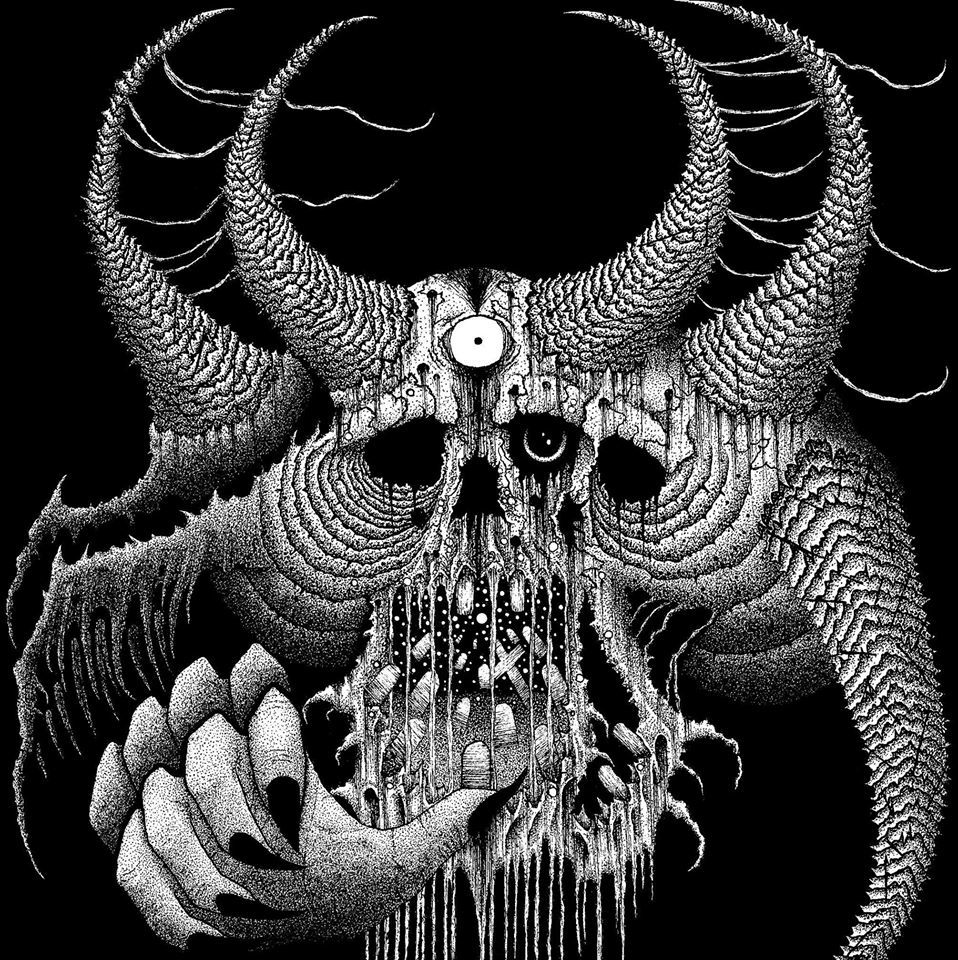 4. Do you prefer Vinyl, Tape, CD or Digital Format and why is that?
I personally hate CDs! They're a dying thing now anyway. Digital is the future. But tape and vinyl will always be my format of choice! I can't speak for the other guys, but if I had to guess, I think they'd agree.
5. Your music style is Death Metal. Which are your main influences (Favourite Artists / Bands etc.)
My influence for writing music comes from everywhere and everything, period. If I had to narrow it down for this band, I'd say some of the bands I draw inspiration from would be Nunslaughter, Autopsy, Death Strike, Master, Mutilator, Sarcofago, and early Sepultura. Oh, and Vulcano. That Vulcano Bloody Vengeance drum beat forever!!!!!
6. Which things, do you think, a Band should sacrifice in order to succeed? Have you ever sacrificed anything in your life for a better future of your Band?
I believe packing up your ego and putting it in the dumpster is important if you're trying to work with other people on anything you're doing in life, not just music. Confidence in your own work is good, but too much of it and you're just a complete asshole that nobody wants to be around. Aside from that, you'll have to make time for your band and be ready to spend your own money on it. Underground bands make music because they love to, not because they're getting paid. Not that there's any money in it, anyway!
7. Describe your ideal live show as a performance Band. Have you already experienced that?
We haven't done any shows with Immortal Force yet, but we are playing two Canadian dates, Calgary and Vancouver, this summer. More info on our social media! The best shows I've done in other bands have been where there's a bunch of maniacs going wild, slamming beers, banging their heads and in between songs, yelling out shitty references and inside jokes. That's the ideal show for me and the epicenter of great energy.
8. Which attributes, do you think, that a new Death Metal Band should have in order to gain identity and be unique?
Think outside the box, take inspiration from other genres of music without butchering the music, don't model yourself after another band or artist, find creative ways to get your stuff heard, and most importantly, enjoy what you're doing!
9. Do you believe that Bandcamp and other Digital Platforms help the new Metal Bands? Which, do you think, is the ideal way for a Band to promote its work?
I think Bandcamp is doing great things for underground music. If I had it my way, I wish we were in 1983 when all this shit was taking off and the only way people would hear Immortal Force was by going to shows and trading tapes. But alas, we are where we are. As the Saint Vitus song goes, I was born too late!
10. Tell us a few things about the New Underground Metal Scene in Canada (Bands, Fanzines, Webzines, Metal Clubs etc.)
Canadian metal rules and always has! I think there are killer small scenes in every major city in Canada for true metal. I would have a long list of bands and labels to name, so I'm not even going to attempt it, but for people that want to find out more, you know where to look!
11. Do you know anything about the Hellenic Metal Scene?
I know that Varathron, Dead Congregation, early SepticFlesh, and early Rotting Christ are/were all supreme. I will have to listen to more!
12. What are your future plans?
Immortal Force will start recording new material in May of this year. We have plans to do a split and a full-length album, as well as live gigs, festivals and a whole lot more. This is just the beginning - you've been warned!
13. Thank you very much for your time & Keep up the good work! The closure is yours.
Thanks a lot for this interview!
Hails and cheers from Canada!
By Steve the Filthy Dog.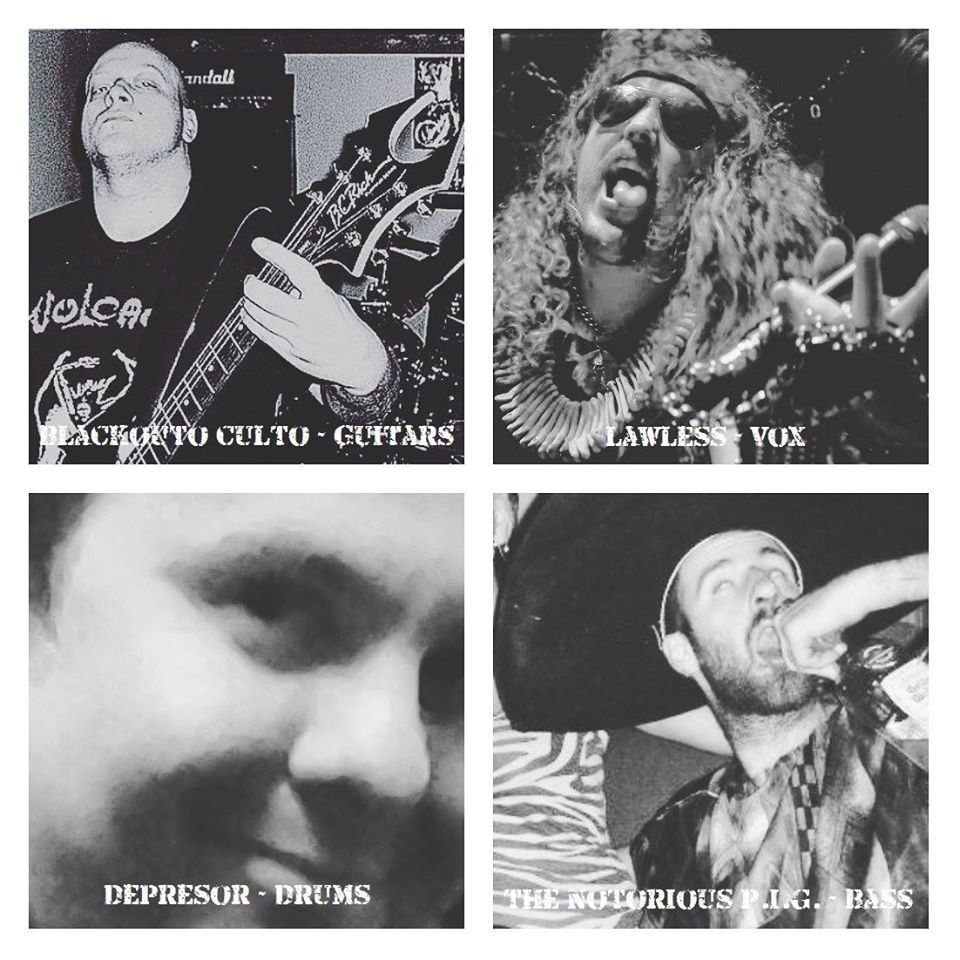 IMMORTAL FORCE CONTACT:
https://immortalforce.bandcamp.com/
https://www.facebook.com/immortalforceband/