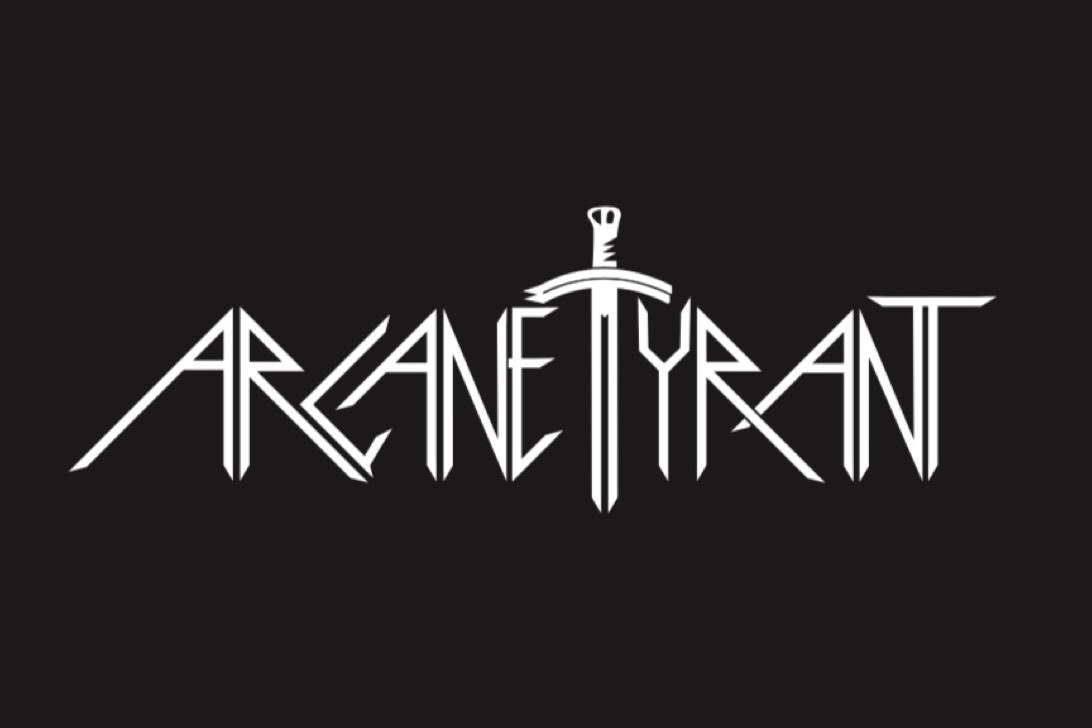 !!!CANADIAN HEAVY METAL!!!
We had a conversation with ARCANE TYRANT. Enjoy!
Welcome to the FILTHY DOGS OF METAL Webzine.

1. Tell us a few things about ARCANE TYRANT (Members, Starting Year etc)
Arcane Tyrant started out in 2017 when Dustin Moroz and Curtis Beauchamp wanted to put together a heavy metal band focusing on guitars and epic fantasy based lyrics.
Friends for many years prior, similar musical tastes contributed to the unique sound of the band.
All the songs were written together, everything was really seamless and natural.
Dustin took care of Vocals, Guitars, Bass and Drums. Curtis took care of Guitars.
We worked hard to write the songs, self produce and finish the album prior to rounding off the members of the band as we had a clear vision of what we wanted to accomplish musically.

2. You have recently released your New Album ''War At The Edge Of Time''. What is the Feedback from your audience as well as from the Press?
We have had positive feedback and amazing support from our fans, and various press around the world. It's actually pretty incredible how quickly it's being accepted and we are beyond thrilled to share it with everyone.

3. Why did you release your CD on your own (Private Release), instead of searching for a label?
We had a very clear vision of the direction we wanted the music to go in.
Dustin has experience as an audio engineer which made the production side of things really accessible. Moving forward we are going to seek a label but didn't really think about it prior.
We just wanted people to hear our music which is always the goal.

4. Label or DIY and why?
There are definitely benefits to both and we will likely be seeking a label moving forward.

5. Which are your main influences (Favourite Artists / Bands etc.)
Blind Guardian, Iced Earth, Grand Magus, Manowar. All the great talent coming out of the traditional metal scene right now - Visigoth, Eternal Champion, Gatekeeper, Smoulder…the list goes on!

6. Do you prefer Vinyl, Tape, CD or Digital Format and why is that?
Really any physical format. I think with digital you really miss out on the full experience.
The artwork, the feeling of unpacking that record for the first time. One of the best things is just sitting around with some friends and checking out the new vinyl you picked up.
It's great to see the resurgence of this format.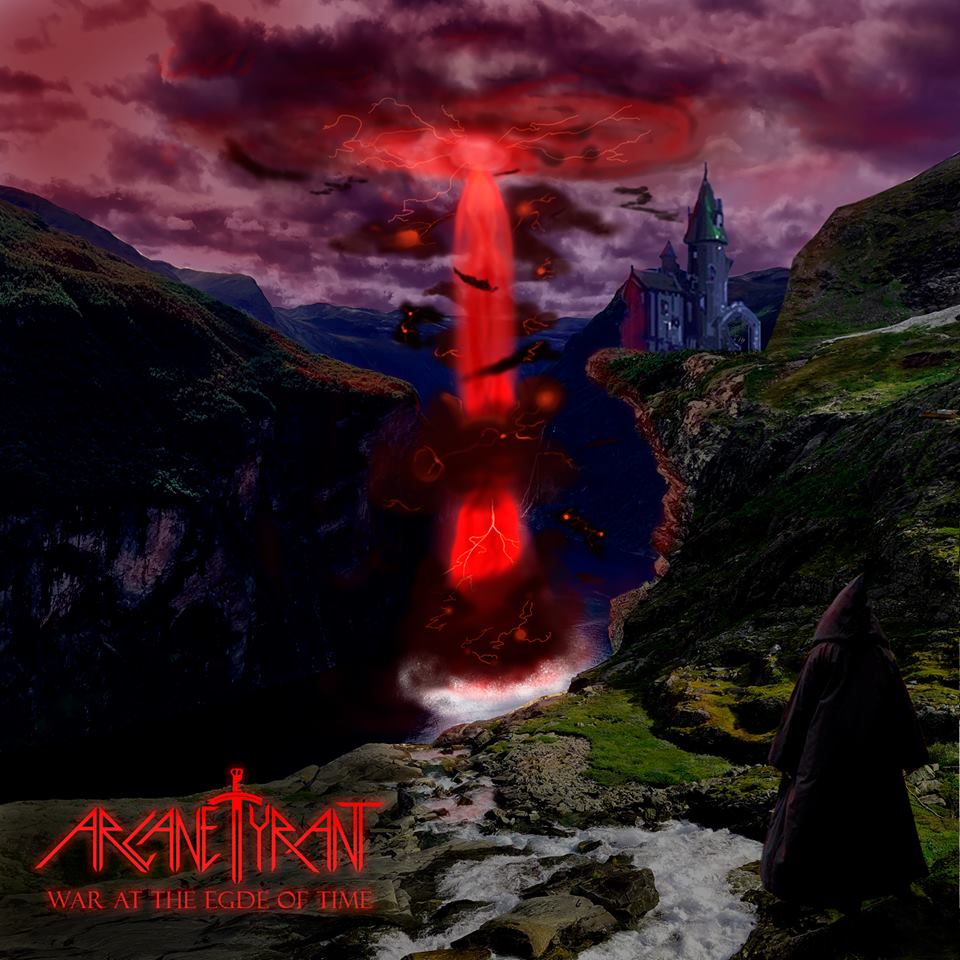 7. Describe your ideal live show as a performance Band. Have you already experienced that?
It's kind of funny actually. As a band, we haven't been able to play live. We have struggled with a confirmed lineup and getting the true commitment from people.
Ultimately you want to find members that you connect with musically but also as friends.
It becomes a bit like a family and we are still searching for that. We are confident that as soon as we find the right people, we will be crushing stages everywhere.

8. Tell us a few things about the New Canadian Underground Heavy Metal Scene.
It's amazing to see this rise of heavy metal. Bands like Gatekeeper and Smoulder really hit it home for us.
But honestly, metal has always been alive in Canada! Bands like Annihilator and Anvil have never stopped. It's great to see that torch being passed on now.

9. Tell us a few words about those great Canadian Heavy Metal Bands:
CRYPT / TROP FEROSS / RAPID TEARS / BREAKER
Great bands and stoked to have them flying the Canadian flag!

10. Which things, do you think, a Band should sacrifice in order to succeed?
Have you ever sacrificed anything in your life for a better future of your Band?

There is always sacrifices to be made when trying to get a band off the ground.
Especially when you start touring and taking extended periods of time off of work. Some employers may not be too keen on this and you will have to make a decision about which is more important to you.
We have not had to cross this bridge yet since we have not been touring. The only sacrifice we have had to make is the countless hours practicing our instruments and writing songs.

11. Do you know anything about the Hellenic Metal Scene?
Absolutely love the Hellenic Metal Scene. Albums such as "Patriarchs of Evil" - Varathon, "Perennial Fire" - Primal Cult are some favourites at the moment.

12. What are your Future plans?
Moving forward we are really focused on getting this record out to as many people as possible while solidifying a line up.
hen it's a big focus on shows, touring and promoting this release while seeking out a label. Of course we are always writing and looking for new opportunities.
Up the hammers! Forged in a fire, tempered with blood and souls!
By Steve the Filthy Dog.

ARCANE TYRANT CONTACT:
https://www.facebook.com/ArcaneTyrant/
https://arcanetyrant.bandcamp.com/releases