!!!CANADIAN METAL ASSAULT!!!
TRAVELER is a Great New Heavy Metal Band. The Future is Bright for them.
We had a conversation with Matt Ries (Guitars). Enjoy!
Welcome to the FILTHY DOGS OF METAL Webzine.

1. Tell us a few things about TRAVELER (Members, Starting Year etc)

The idea to start Traveler came around late 2016-2017. I had a lot of song ideas I wanted to get off my chest.
With my other bands not doing much at the time. It gave me more time to focus on my own thing and start bringing these
ideas to life. So I called up JP to help me out with the demo. With no expectations other than to release something
new. Couldn't believe the positive response from the demo. So that was a good sign to turn this into a full band.
Now I'm joined by my good buds Toryin Schadlich on guitar, Dave Arnold on bass, and Chad Vallier on drums. Other than
Toryin, we all go way back. So meeting up and jamming for the first time was comfortable. After the first jam I knew
we had a solid as fuck line up. Extremely stoked to be making music with these dudes.

2. You have recently released your New Album ''Traveler''. What is the Feedback from your audience as well as from the Press?

Really good! I was a little nervous about living up to the hype. But at the end of the day, I'm just happy to be
making music that I truly care about. That's all that matters.

3. You are a Speed Metal Band. Please tell us which are your main influences (Favourite Artists / Bands etc.)

I've seen a lot of people call us Speed Metal. But I always figured we were just heavy metal. But call us what you
want! I'll give you my top 5 in no particular order. Maiden, Mercyful Fate, Riot, Vio-lence, Priest.

4. Do you prefer Vinyl, Tape, CD or Digital Format and why is that?

I guess it depends where I'm at. But mainly Vinyl I'd say. It's more engaging, sounds better. And you get a nice
big piece of artwork with an insert. CDs just don't offer that. Tapes come in handy a lot. Whether it be I want the
album but it's too expensive on vinyl. Or just bringing the tape deck to the backyard for beers.

5. How did your cooperation with GATES OF HELL Records occur and how many copies were pressed?

Well, JP had a history working with them with Gatekeeper. We had a lot of label offers at the time. But given JP's
experience, it seemed like a safe bet to rill with GOH. And we couldn't be happier working with Enrico and Bridiga.
They've treated us so well. And went above and beyond how I thought a label would treat a band.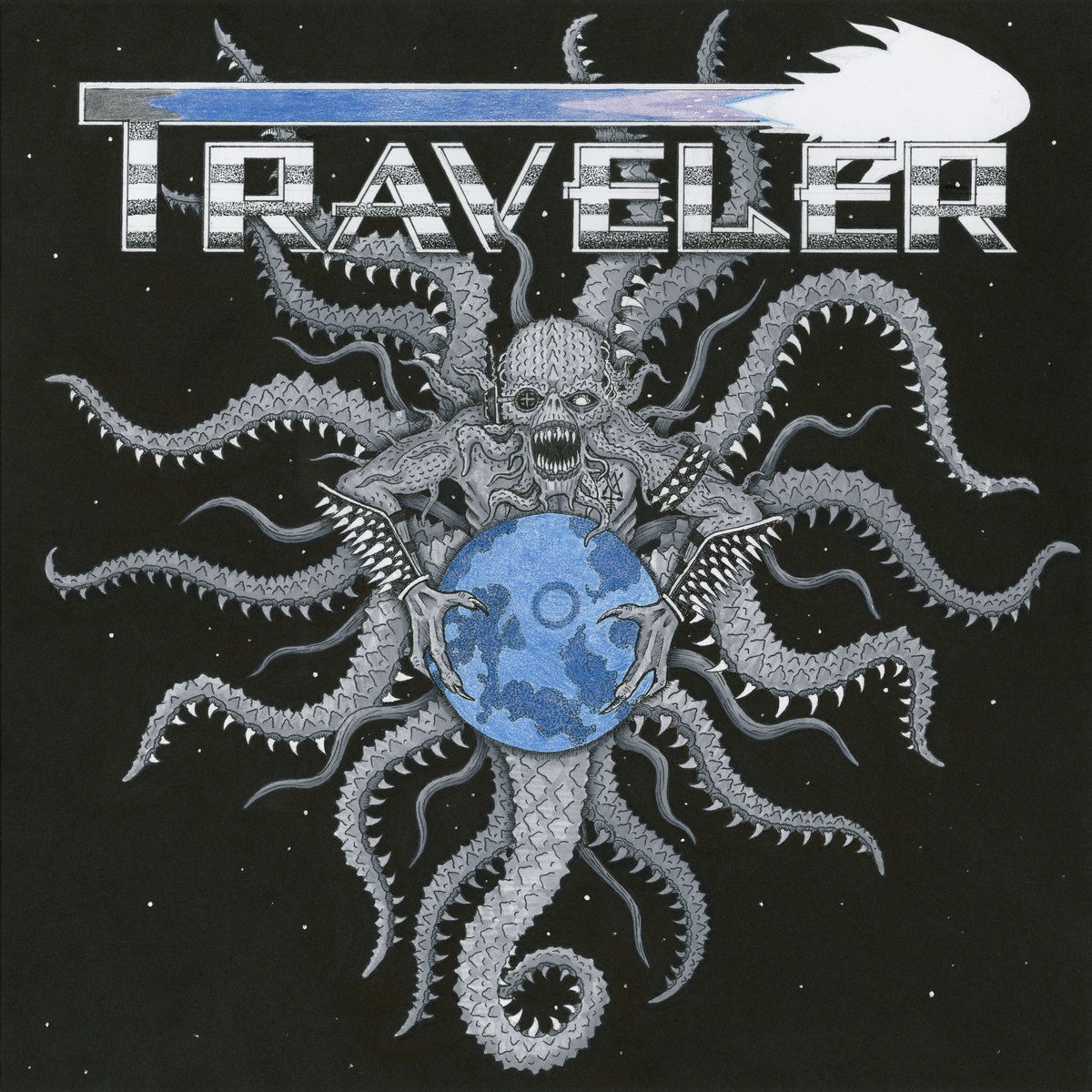 6. Last year you released a split Mini-LP (Demo 2018) with the Finnish Band CORONARY. Tell us more about this cooperation! Was it your choice or Label's choice?

That was the labels choice. I'm assuming it's better financially to release a split with 2 new bands. Pressing vinyl
is expensive. But Coronary are great! It was a cool split. And we hope to see an album out of those dudes soon.

7. Congratulations for your Lyric Video ''Up to You''. Clever idea to do this. We checked in the video that you have a lot of records in your collection. Please tell us 10 of your most expensive records that you own.

Thank you! That's actually Toryins collection in the video. But I'll tell you some of mine. I'm not a big fan of how inflated the
value of some records have become. I could name off all my banzai records. But it seems like people are more out to gouge you these
days. So I'll try to leave those out of this list. I'll tell you some the ones you could easily put high value on. I know a lot of
these have been repressed. But these ones are all first or old presses!

Iron Maiden - Soundhouse Tapes (Rock Hard Records)
Iron Maiden - Brave New World (EMI)
Blood Money - Battlescarred (Ebony Records)
Pantera - Power Metal (Metal Magic Records)
Death - Scream Bloody Gore (Under One Flag)
Riot - Rock City (Fire Sign Records, signed by all original members)
Bathory - Under The Sign Of The Black Mark (New Renaissance Records)
Razor - Executioners Song (Viper Records)
Rigor Mortis - Rigor Mortis (Capitol Records)
Sodom - Obsessed By Cruelty (Metal Blade)

8. Canada has a great Metal Tradition as many bands started there even in the mid 70s.Tell us a few things about the New Underground Heavy Metal Scene in Canada (Bands, Fanzines, Webzines, Metal Clubs etc.)

I've noticed a big surge in great bands popping up around Canada over the last 5-10 years. Bands like Cadavor Dog,
Metallian, Blackrat, Gatekeeper, Spell, Freeways. The list goes on. It's fucking amazing. I don't follow a lot of the
fanzines and webzines. But I do know that Annick Giroux does a lot of amazing things for the underground in Canada.
Her recent contribution was the Trapped Under Ice compilation LP that we had the pleasure of being a part of. Stoked
for #2 to come out!
As far as clubs go. Alberta seems to like to shut our favorite spots down lately. Only a very few select places will
put on a good metal show. In Calgary, we only really have a 2 , maybe 3 venues worth housing a good show. It's unfortunate.
But I hope it picks up again soon.

9. In 2020 you will play at UP THE HAMMERS Festival in my Hometown Athens. Describe your ideal live show as a performance Band. Have you already experienced that?

Can't wait for next year! Germany treated us really well this year. Those 2 shows were a good way to get a taste of
what we're in for.
I think my ideal show is just having everyone into it. I don't care how many people are there. If they aren't standing
there with their arms crossed or drinking in the parking lot the entire show, I'm happy.

10. Label or DIY and why?

Ideally, you would want to be self sustained. But that's a lot of extra work, time, and money. Having a label back
you up from the beginning is super beneficial. Just speaking from our experience so far. So right now, I'll take a label
over DIY.

11. What are the Future plans of TRAVELER.

Writing! Lots of writing. A lot of really great ideas floating around for the next album. So other than the odd
show this year. We will be focused on that. And other than that. We'll be gearing up for our European jaunt in 2020!
Plus some more things we can't announce yet ;)

12. Thank you very much for your time & Keep up the good work! The closure is yours...

Thanks for having me! Keep an eye on our social media for all the news. Some really cool new things cooking up.
And thanks to all the fans for the amazing support. We'll keep rockin' for ya. CHEERS!
By Steve the Filthy Dog.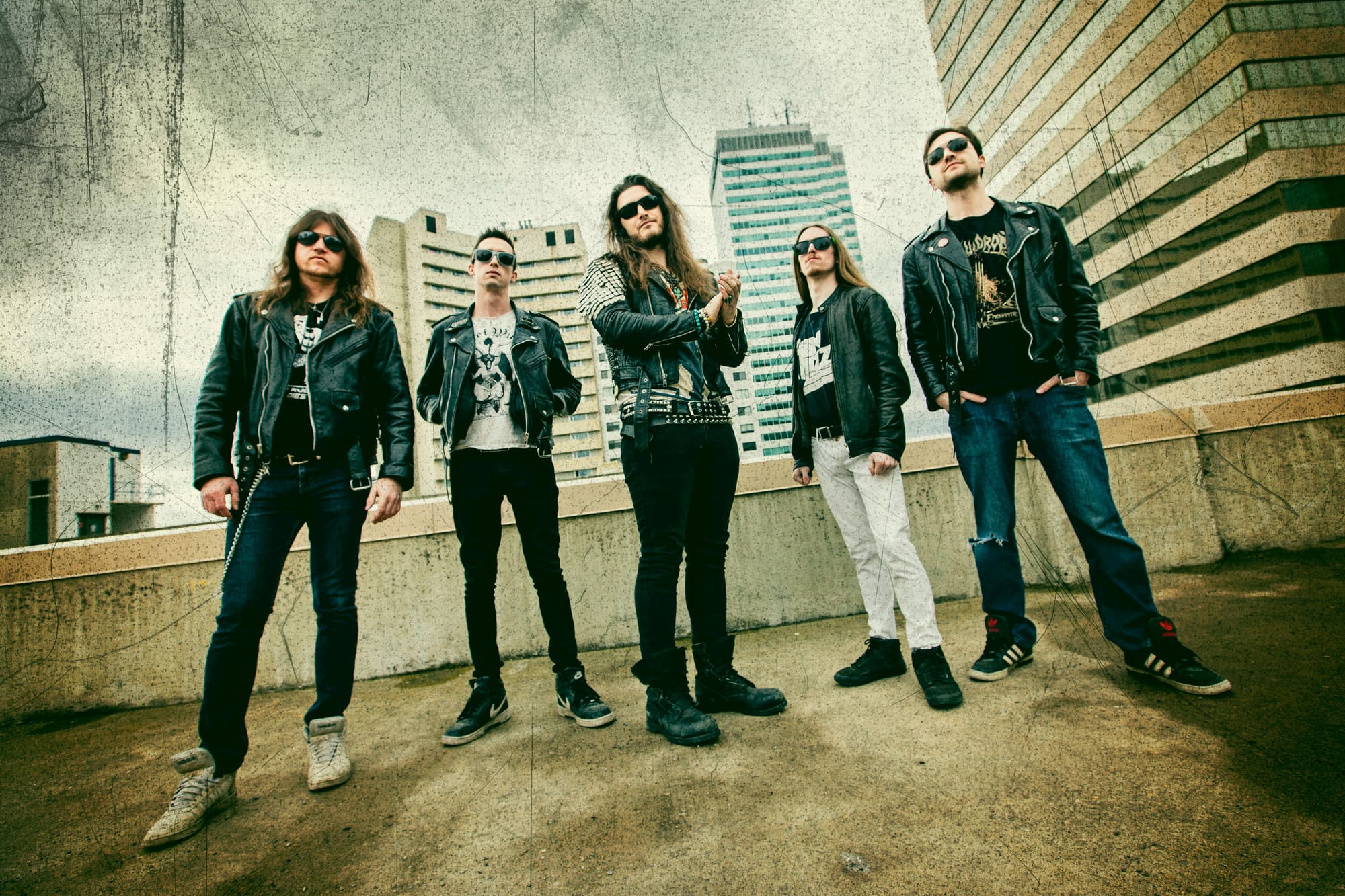 TRAVELER Contact:
https://www.facebook.com/travelerheavymetal/
https://travelermetal.bandcamp.com/