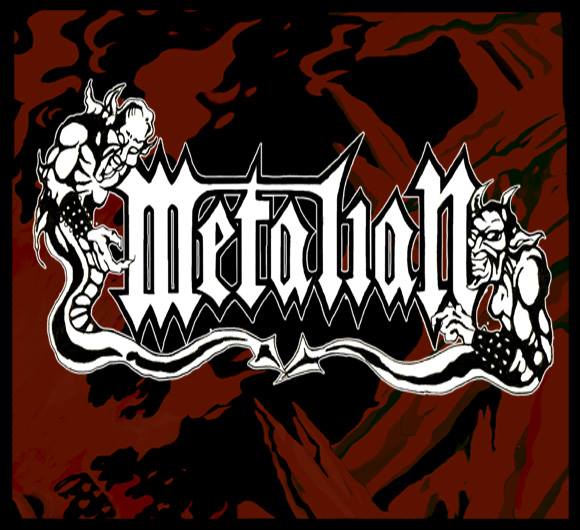 !!!CANADIAN METAL ATTACK!!!
If you are looking for Canadian Pure Heavy Metal, METALIAN is for you...
We had a conversation with Ian Wilson (Vocals/Guitar). Enjoy!
Welcome to the FILTHY DOGS OF METAL Webzine.
1. Tell us a few things about METALIAN (Members, Starting Year etc)
We formed in 2002 originally with just a drum machine. We were just learning how to play guitar harmonies around the same time I realized I could sing high notes and decided we should do a band in the BNWOHM style.

2. Since 2005 you have released many releases. What is the Feedback from your audience as well as from the Press?
We've always had a very positive reaction from audiences as well as the press. If not I probably wouldn't be playing still. Thanks to all of the good reaction it always propelled me forward and still does!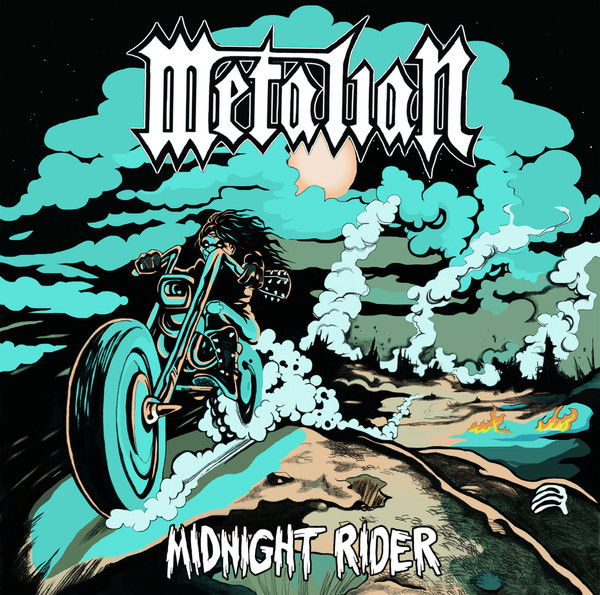 3. Which are your main influences (Favourite Artists / Bands etc.)
Judas Priest, Black Sabbath, Motorhead, Iron Maiden, Metallica, classic metal bands...


4. Do you prefer Vinyl, Tape, CD or Digital Format and why is that?
I prefer cassettes and vinyl. I like the way they sound and they last longer than CDs.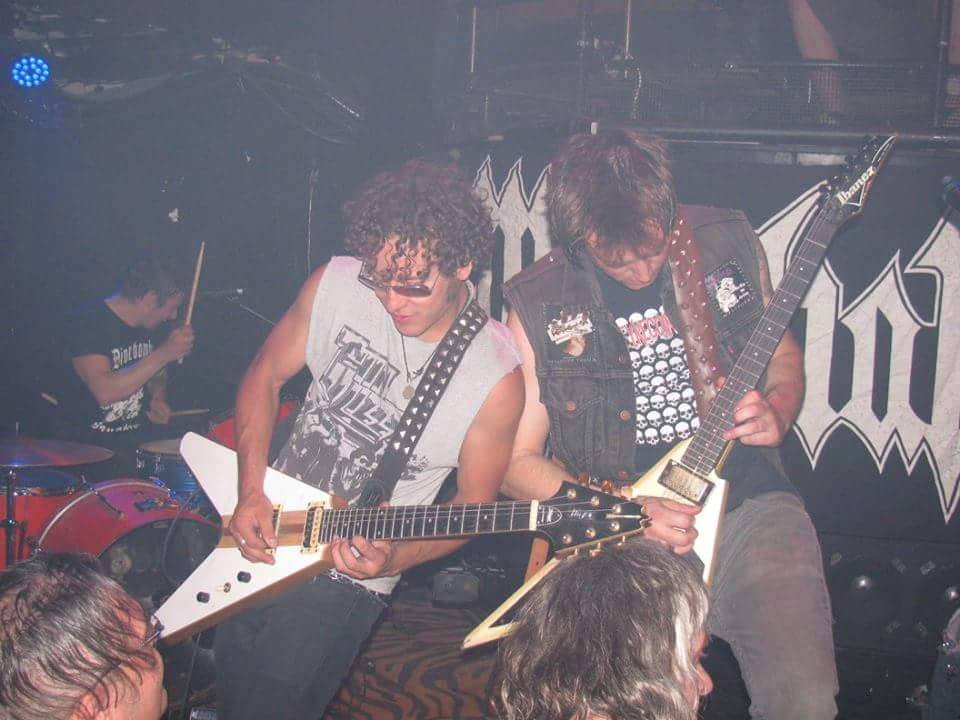 5. You have cooperated with many labels in the past. So, after that experience, what would you say that is better for METALIAN? Label or DIY and why?
We actually haven't had that much experience with labels. We were independent the whole time except for a release with Heavy artillery records, which went bankrupt shortly after. The releases with Underground Power were "hand shake" agreements which were really good for us and them too as they've sold all their copies! Recently we signed with High Roller records who repressed three albums and have a new release coming out this July. They have been and excellent label to have signed with.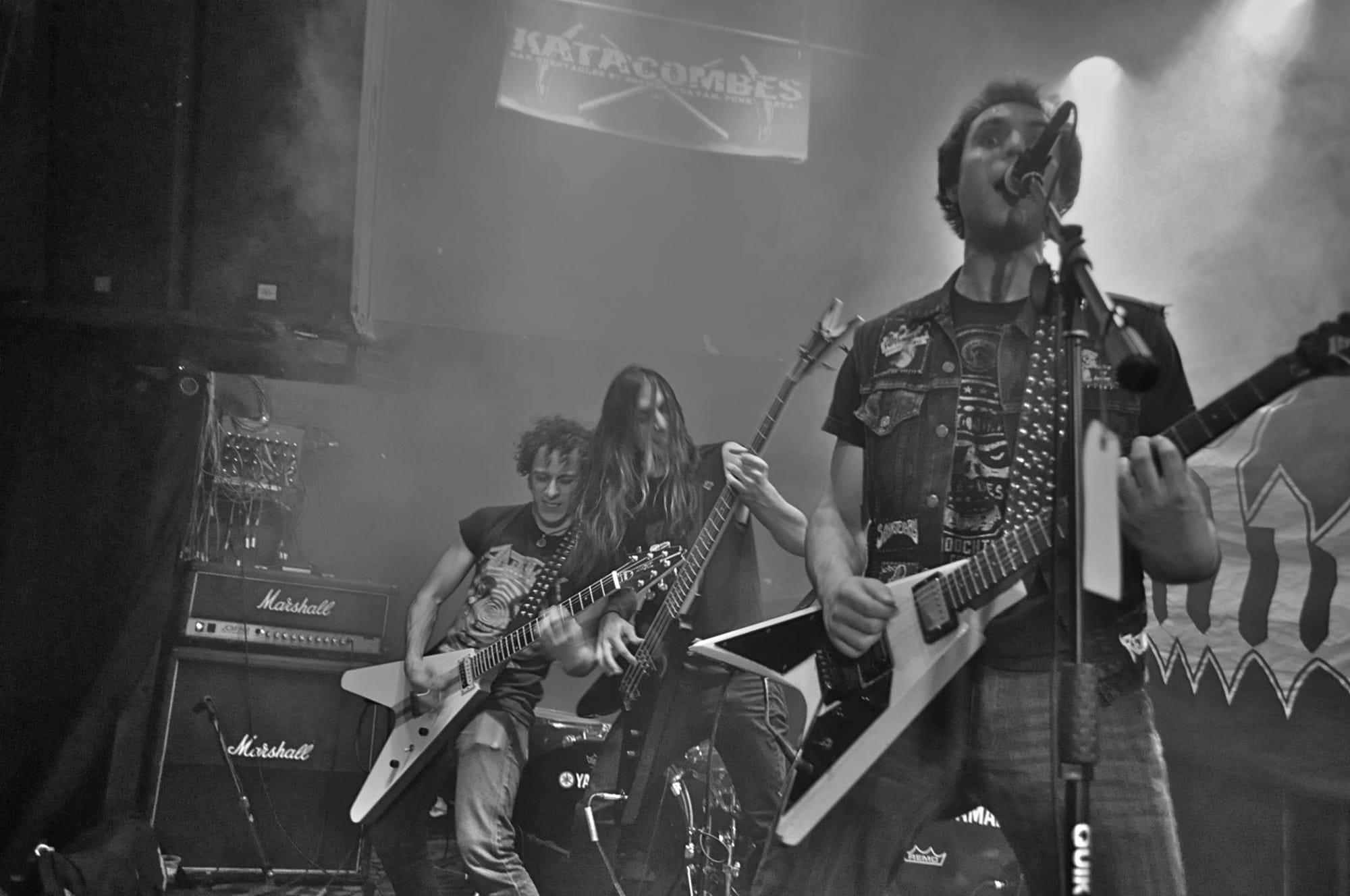 6. You have been an active band almost 15 years! Are there any changes in the band as well as in the Canadian Metal Scene within all those years?
There has been basically a full line up change since the original. The current line up have been with me for around 6 years and we're writing lots and have some nice shows coming up this year. In the Canadian metal scene they're are a lot more metal bands than when we first formed. It's a pretty awesome scene here luckily for us.

7. Describe your ideal live show as a performance Band. Have you already experienced that?
Outdoor festivals are probably my favorite. We've done it a few times, the highlight being the keep it true festival in Germany. That was amazing.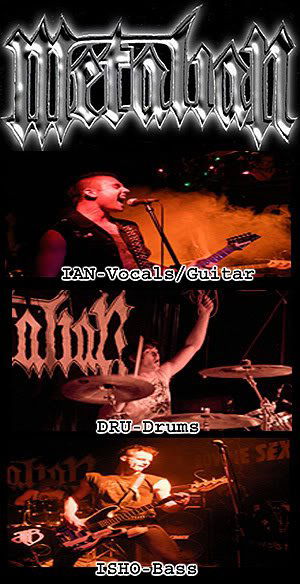 8. Tell us a few things about the New Underground Heavy Metal Scene in Canada (Bands, Fanzines, Webzines, Metal Clubs etc.)
We are involved in a compilation put together by a friend of mine Annick Giroux from the band Cauchemar. There's a bunch of really good Canadian metal bands on there including Cauchemar, Occult Burial, Barrow Wight and others. The compilation is called "Trapped under ice". As I said we're really lucky to have such a good scene here.
9. Do you see any differences between Canadian Metal Scene & EU Metal Scene (Labels, Bands, Fans etc)? Which you prefer most?
The most obvious difference I find is in Canada you will see punks at metal shows and metalhead at punk shows, while in Europe the scenes are most separated. I prefer the mixed scene as I'm a fan of punk and metal.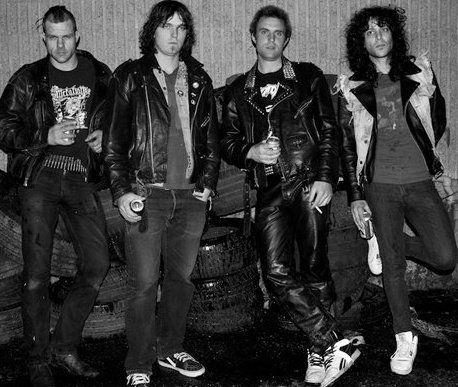 10. What are the Future plans of METALIAN?
We will be playing the Storm Crusher festival in Germany and the Pyranean Warriors Open air in France this September, as well as a couple shows around that time in Berlin and Leipzig. We also are playing Spider festival in Canada this July. Really looking forward to seeing what people think of our new album "Vortex" which is being released this July as well.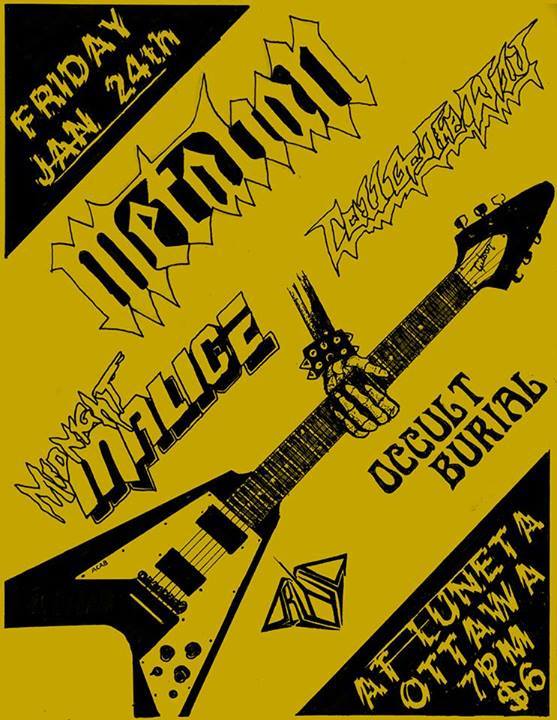 11. Thank you very much for your time & Keep up the good work! The closure is yours...
Thanks for the support, hope to be playing a venue near you soon! Cheers, Prost, Santé, or however you make a cheers to beers!
By Steve the Filthy Dog.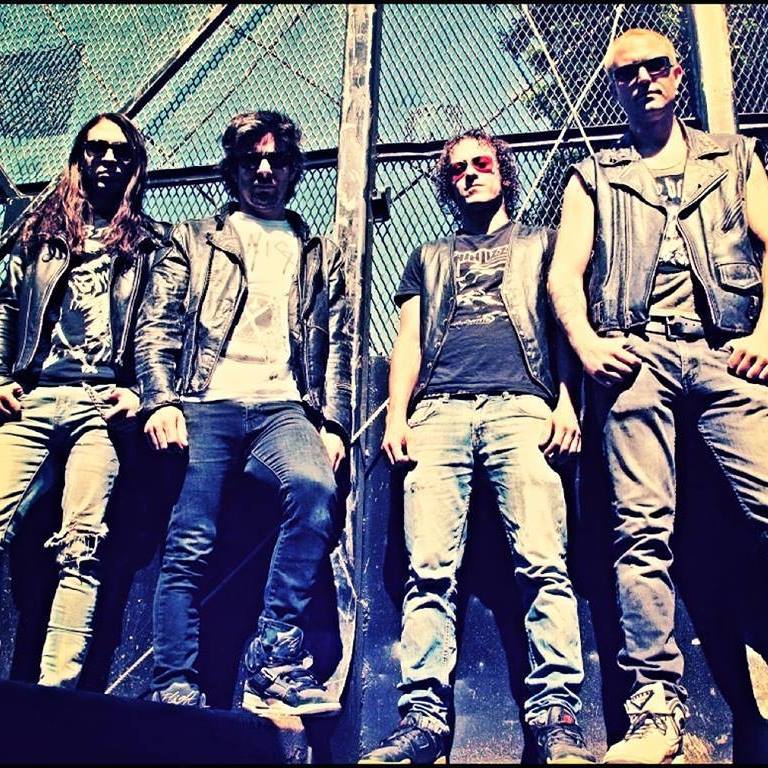 METALIAN Contact:
https://www.facebook.com/metalianz/
https://metalian1.bandcamp.com/