!!!BLACK PUNK METAL FROM FINLAND!!!
We had a conversation with Matti (lead guitar) and Sampo (vocals).Enjoy!
Welcome to the FILTHY DOGS OF METAL Webzine.
1. Tell us a few things about HEXHAMMER (Members, Starting Year etc).
Matti: We are five guys, started in 2015 because I wanted to have a band that played stuff like Midnight. And to play a lot of guitar solos.
Sampo: I joined the band because I was drunk and stoned when Matti asked me am I interested.
2. You have recently released your single ''Death Race''. What is the feedback from your audience as well as from the press?
Matti: Deadly silence.
Sampo: One of my friends said that it's OK.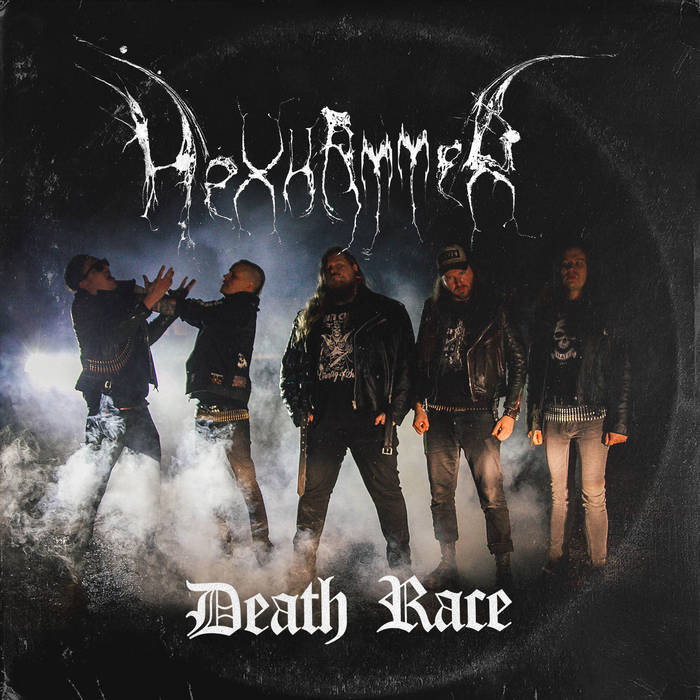 3. Label or DIY and why?
Matti: If someone wants to release some noise, we're happy to do it, but otherwise we'll do it ourselves. So far we've had to go DIY. No political stance here.
Sampo: Yeah, we would love to have a label so the distribution would be easier but if there's no reasonable deal for us then we do it ourselves.
4. Do you prefer Vinyl, Tape, CD or Digital Format and why is that?
Matti: Vinyl is the best, fuck the rest. Tapes are cool as well, though.
Sampo: Full HD support what Matti said.

5. Your music style is Black/Speed Punk Metal. Which are your main influences (Favourite Artists / Bands etc.)
Matti: Our backgrounds are in crust, NWOTHM and black metal, and the influences come from all of these genres as well. You can hear from the new album in particular that I've been listening a lot of Bathory, Dissection and Mercyful Fate while coming up with the tracks.
Sampo: I have always used my pretty little voice in hardcore/crust punk bands and naturally the main influences for my vocals comes from those genres I guess.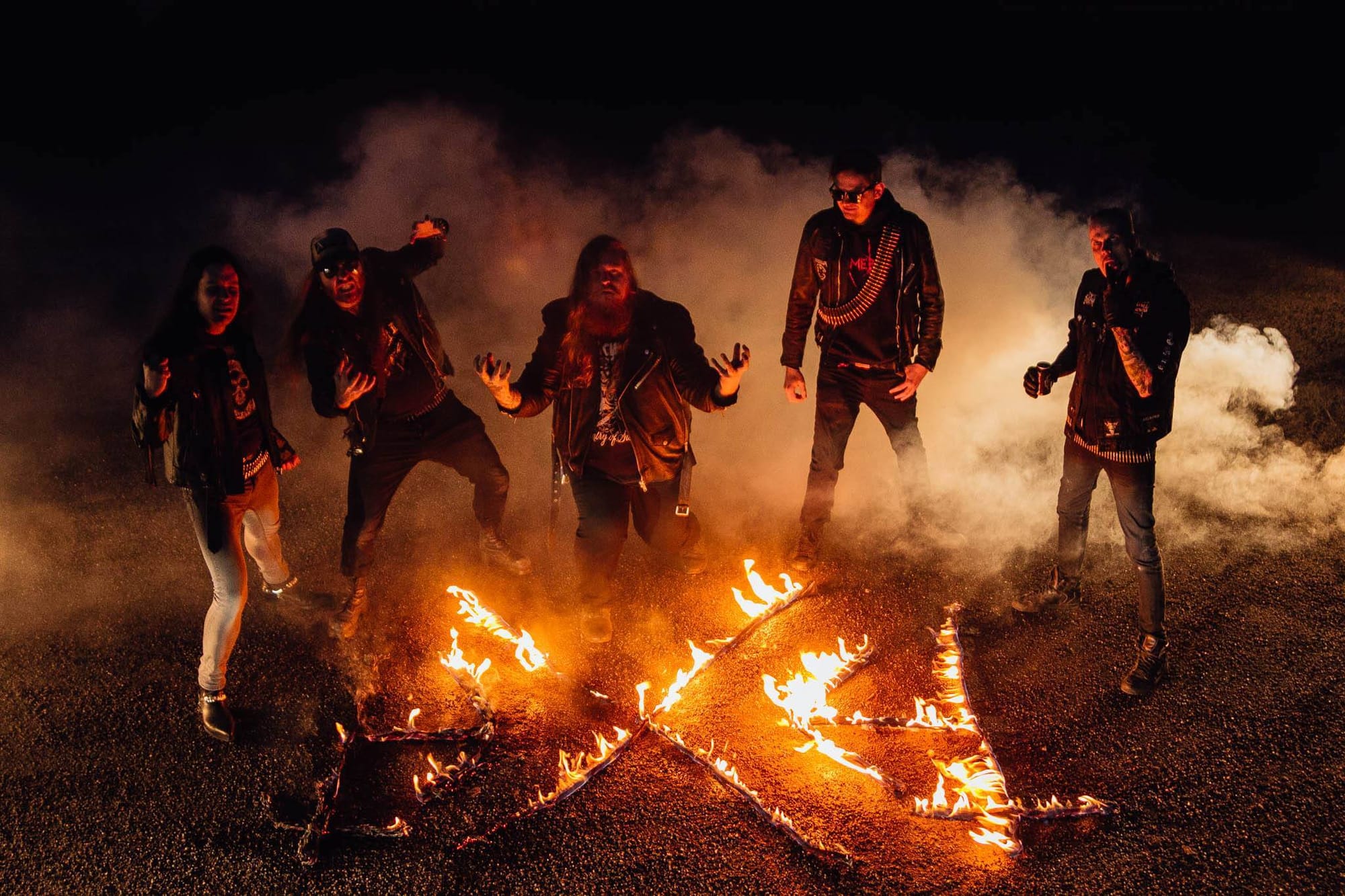 6. Which things, do you think, a Band should sacrifice in order to succeed? Have you ever sacrificed anything in your life for a better future of your Band?
Matti: I regularly take baths in the blood of virgins. Checking out our track record I'm not sure if it has helped, but it's nice.
Sampo: I have sacrificed loads of relationships, heheh.
7. Describe your ideal live show as a performance Band. Have you already experienced that?
Matti: The audience and the band are intoxicated, enthusiastic and intertwined in ecstacy from beyond. We have had some nice ones, but primarily it has been us who have been intoxicated and ecstatic.
Sampo: Like Matti said - the best shows are intimate with blood, sweat and beers. When the crowd is really with us for that 30 minutes we have the stage.
8. Which attributes, do you think, that a new Black/Speed Metal Band should have in order to gain identity and be unique?
Matti: Some idea in the songwriting. Everyone can play fast riffs, but that alone doesn't do it. And personal connection to Satan, of course.
Sampo: Just do your own thing. No matter what the general opinion is. Be your fucking self.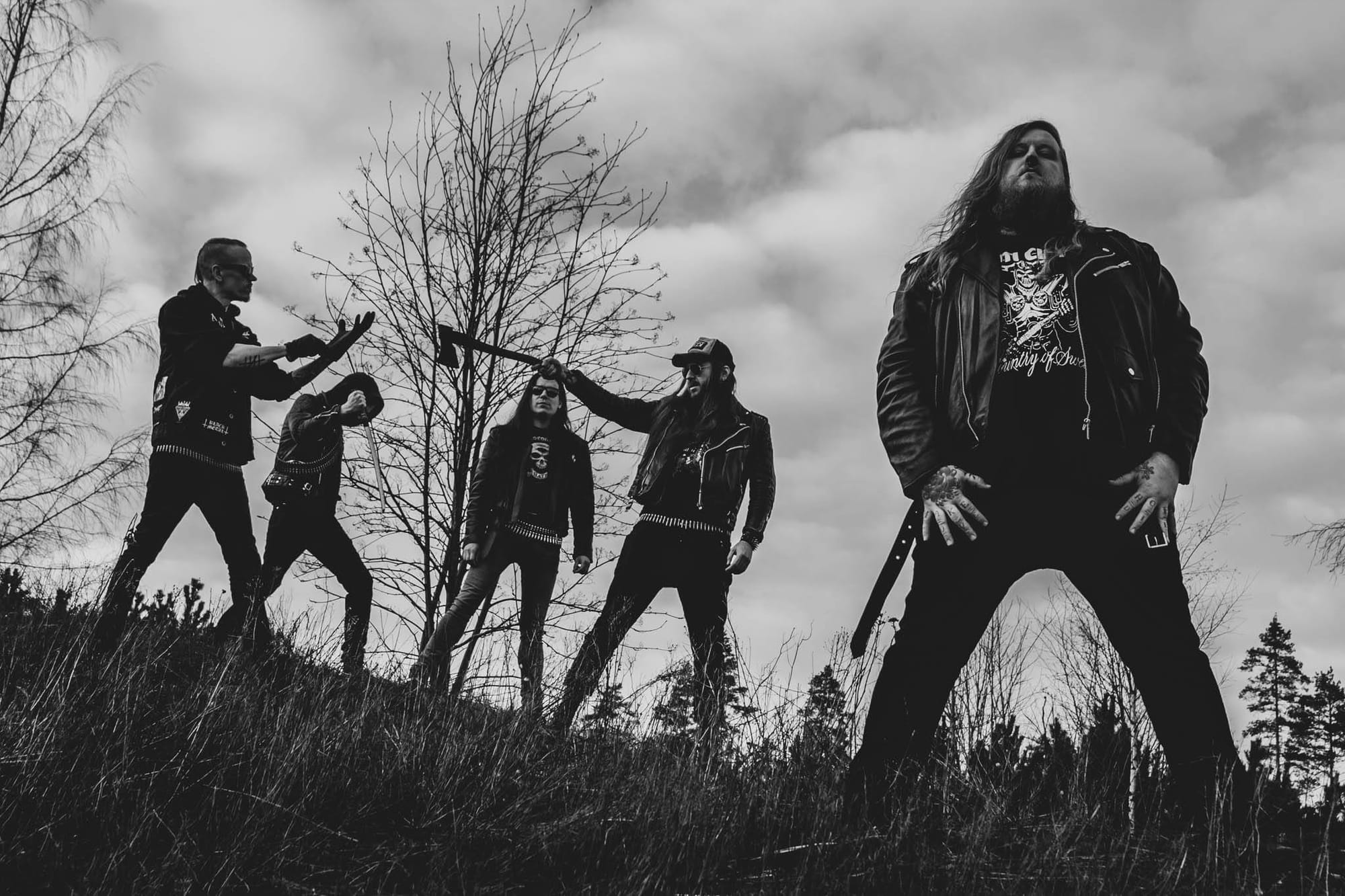 9. Do you believe that Bandcamp and other Digital Platforms help the new Black/Speed Metal Bands? Which, do you think, is the ideal way for a Band to promote its work?
Matti: Sure they help. I guess that it would be too big of a task for us to emerge from the forests to canvass tapes to people. But the ideal, and for us the primary, way is of course playing live shows.
Sampo: The world has become digital so it's easy and good way to get some attention although good underground bands will easily fall into oblivion because the selection of music is endless.
10. Tell us a few things about the New Underground Metal Scene in Finland (Bands, Fanzines, Webzines, Metal Clubs etc.)
Matti: Not sure how new the scene is, everyone seems to be at least as ancient as us. There are a few bands that are cool. Venues and audience seem to be hard to find, though.
Sampo: No idea. I'm operating more with the punk scene so metal scene is kinda unknown territory to me. I'm an outsider!
11. Do you know anything about the Hellenic Metal Scene?
Matti: A few of us have played in Up The Hammers, so getting wasted in Exarchia is familiar to us. Very nice, but way too hot.
Sampo: I'm out of this scene too, haha.
12. What are your future plans?
Matti: This year our European tour was cancelled, but maybe next year we'll do it if the master is willing.
Sampo: We're about to release our second full-length album when we know who will release it etc. and of course live shows would be nice!
13. Thank you very much for your time & Keep up the good work! The closure is yours.
Matti: Thank you. Hail Satan.
Sampo: Thank you and remember to drink water.
By Steve the Filthy Dog.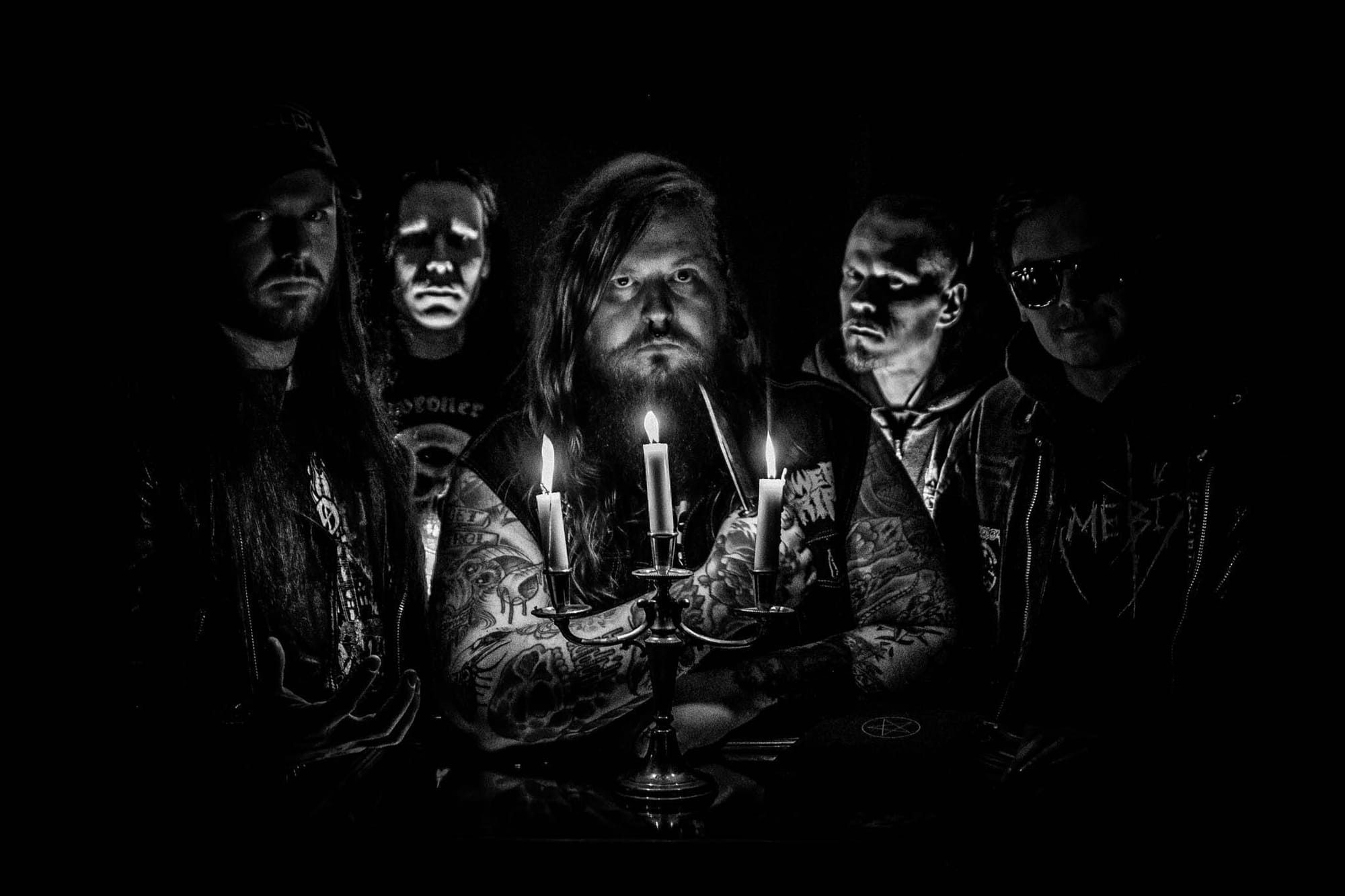 HEXHAMMER CONTACT:
https://hexhammermetal.bandcamp.com/