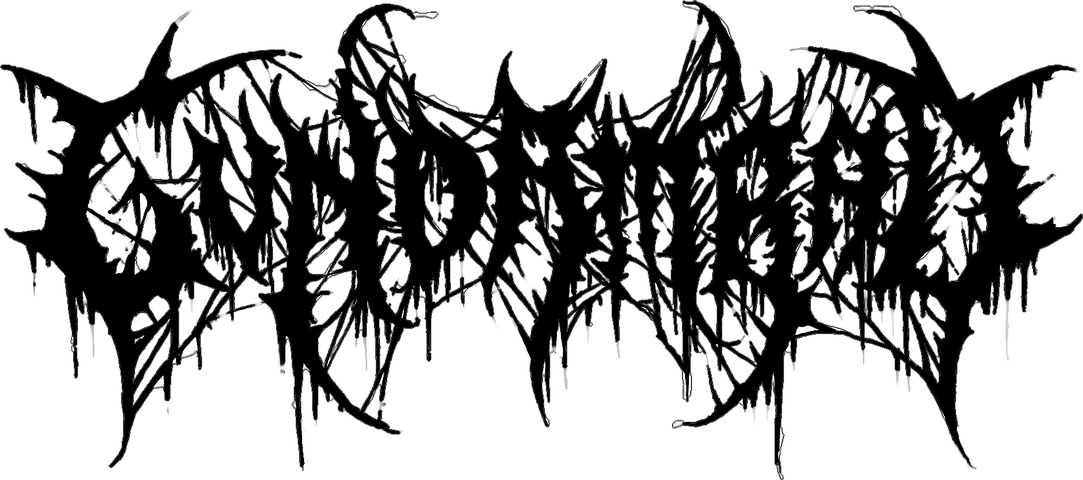 !!!BRAZILIAN DEATH METAL!!!
Welcome to the FILTHY DOGS OF METAL Webzine.
Tell us a few things about GUNDAMBAD (Members, Starting Year etc).
First thank you for the interview. Gundambad has always been a personal target of mine, and little by little it grew and became more unhealthy as possible. And that became possible in 2020 when in addition to purchasing the instruments, I had time and was financially well. And with Lunatic Home studio every project came out with quality, efficiency and dedication.
You have recently released your demo ''Eternally Doomed''. What is the Feedback from your audience as well as from the Press?
As it launched recently, I am still in the process of spreading the rot of Eternally Doomed. Even more, I got a lot of positive feedback, mainly from the Russian, Argentine, Ukrainian and the bloodthirsty diabolics that are the Brazilians.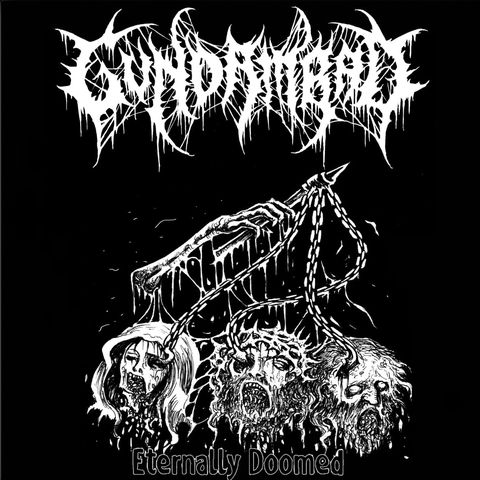 Label or DIY and why?
Do it yourself! Unfortunately there is a certain difficulty in disclosing and offering stamps, in addition to the person having a lot of contact, but the greater difficulty is due to the current state of our country, where this type of disclosure requires a lot of money, and unfortunately our country is in crisis. And I understand this side perfectly.
Do you prefer Vinyl, Tape, CD or Digital Format and why is that?
Hard question. More like most of my collection is CD, I vote for the CD. Besides liking Tape a lot.
Your music style is Death Metal. Which are your main influences (Favourite Artists / Bands etc.)
I have always had a lot of influence from: Incantation, Autopsy, Headhunter DC, Dead congregation, Immolation, Mortem, Dismember and Death. All this sum resulted in the sound that Gundambad is showing today.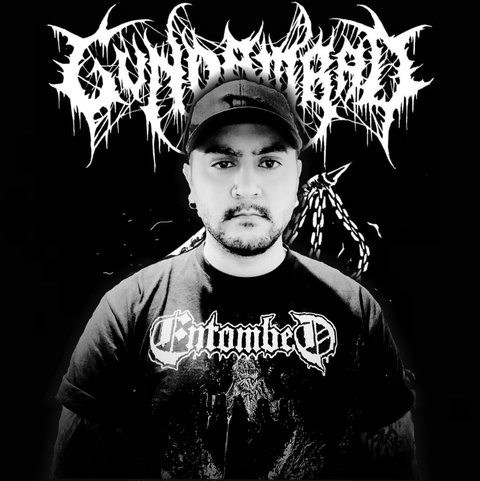 Which things, do you think, a Band should sacrifice in order to succeed? Have you ever sacrificed anything in your life for a better future of your Band?
Having a band requires a lot of dedication and time. I believe that regardless of the number of members or if it is just one member, time, patience and dedication is vital. And in recent years, in addition to the aforementioned, I have sacrificed things that did not have as much weight as creating Gundambad. In addition to material things, because unfortunately here in Brazil, having a quality instrument is extremely difficult.
Describe your ideal live show as a performance Band. Have you already experienced that?
Surely the audience in total euphoria, headbanging like crazy and the purest and sickest Death metal exhaling from the speakers. The best feeling is to see the audience reacting to your every riff.
Which attributes, do you think, that a new Death Metal Band should have in order to gain identity and be unique? -
Influence exists and a lot. And when you listen to riffs such as Incantation, you feel the weight and the stench exhaling. More when creating a band you want to do something unique it makes all the difference. Each riff played has to be unique and time and dedication is essential. When you feel that that is the right riff, then everything will fall into place.
Do you believe that Bandcamp and other Digital Platforms help the new Death Metal Bands? Which, do you think, is the ideal way for a Band to promote its work? -
As we are in the Digital era, these applications do help in dissemination even though there is very little propagation in favor of the band. More in the Death Metal scene, digital platforms do not work effectively. What really works and in fact every Band should do, is the physical material. Disclosure of Stamps and Zine is extremely important.
Tell us a few things about the New Underground Metal Scene in Brazil (Bands, Fanzines, Webzines, Metal Clubs etc.) -
Brazilian Underground has always been very strong. Regardless of each region, the bands are always in battle. Fanzines and Webzines despite the difficulty are always active, na example of this is the Zine Death Metal, Zine Desgraça among others that are examples of dedication to the underground.
Do you know anything about the Hellenic Metal Scene?
Consecrated bands like Rotting Christ and Varathron show all the brutality of the Greeks. But I am suspicious when it comes to the Dead congregation. These guys are absurd, death metal of quality, weight and brutality. Total influence !!
What are your future plans?
Unfortunately with this damn pandemic still on the rise, it is quite complicated to try to launch FULL by Gundambad. When these Pandemics pass, Gundambad will be with members to prepare their FULL, and with more maturity, seriousness and quality.
Thank you very much for your time & Keep up the good work! The closure is yours.
I thank you for the opportunity to spread the word about Gundambad, a webzine like yours that is of paramount importance in the global underground, Congratulations to Hellenic warriors. And also to thank my Brother Michael Hellriffs, owner of Lunatic home studio who helped a lot in the creation of Gundambad, and my Brazilian brothers who help me in the dissemination and feedback of the band. The underground are you demons !!
By Steve the Filthy Dog.
GUNDAMBAD CONTACT:
https://www.facebook.com/gundambaddeathmetal/
https://www.instagram.com/gundambaddeathmetal/
https://open.spotify.com/artist/0PrhLNy3wo33A8o4YuwLSD