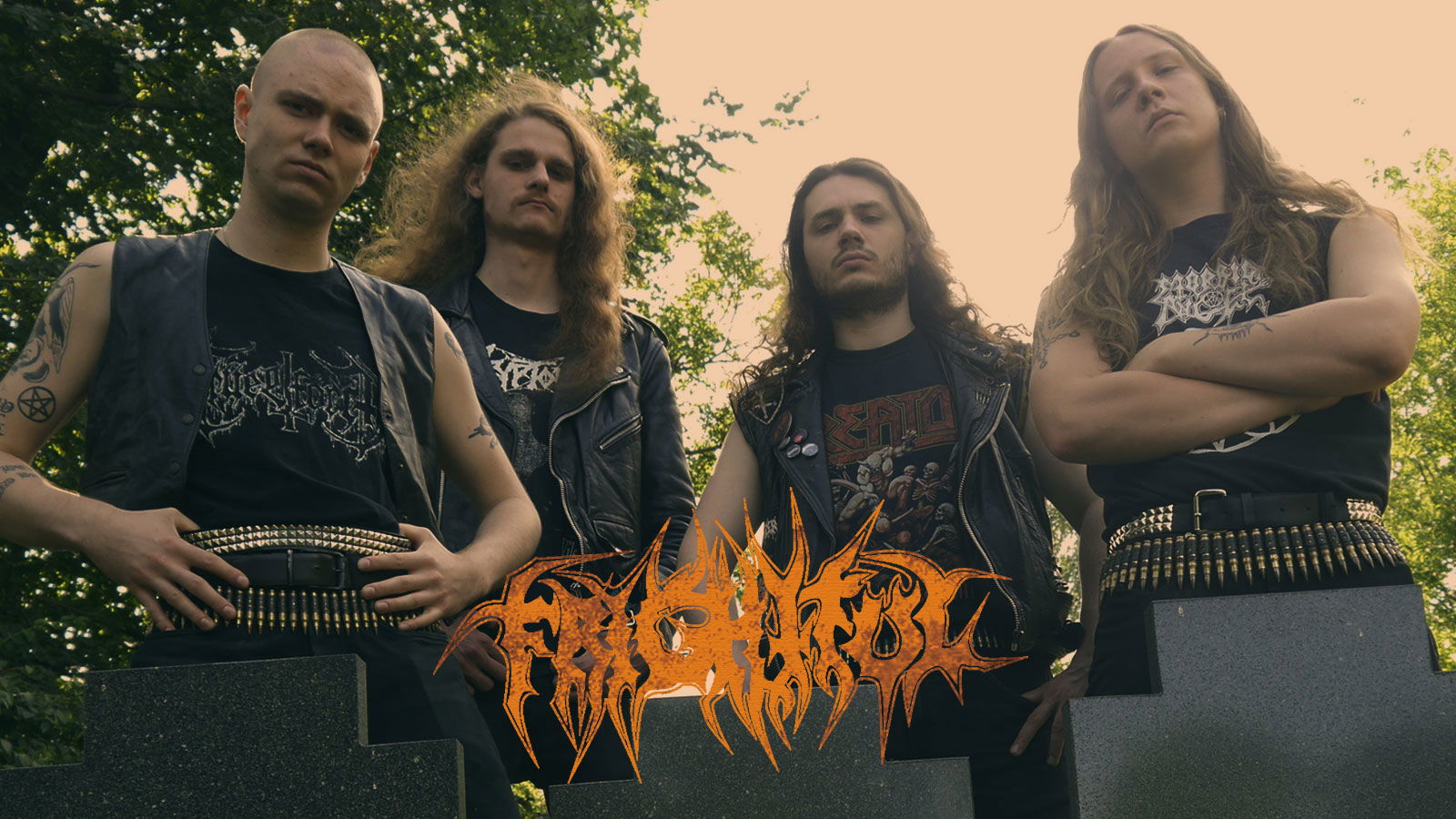 !!!DEATH THRASH METAL FROM POLAND!!!
Welcome to the FILTHY DOGS OF METAL Webzine.
Tell us a few things about FRIGHTFUL (Members, Starting Year etc).
We started in the end of 2016 as a trio. We didn't take the band seriously until we discovered we had a predisposition for it. When it started, we were 16 years old and we was in love with oldschool death/grind and thrash. The fruit of this are our first 2 EP's. We didn't have bigger expectations, we recorded everything in the garage after cheapness, we crammed into every possible concert, so we played a lot of concerts in Poland and Lithuania, till the covid-19 attack.

You are going to release your album ''Spectral Creator''. Tell us a few things about this project.
After a few years, our ambitions grew. When covid came to Europe we took our good friend for a second guitar, we got along with a professional label and we sat down to our music with a more mature approach, from which it was created Spectral Creator.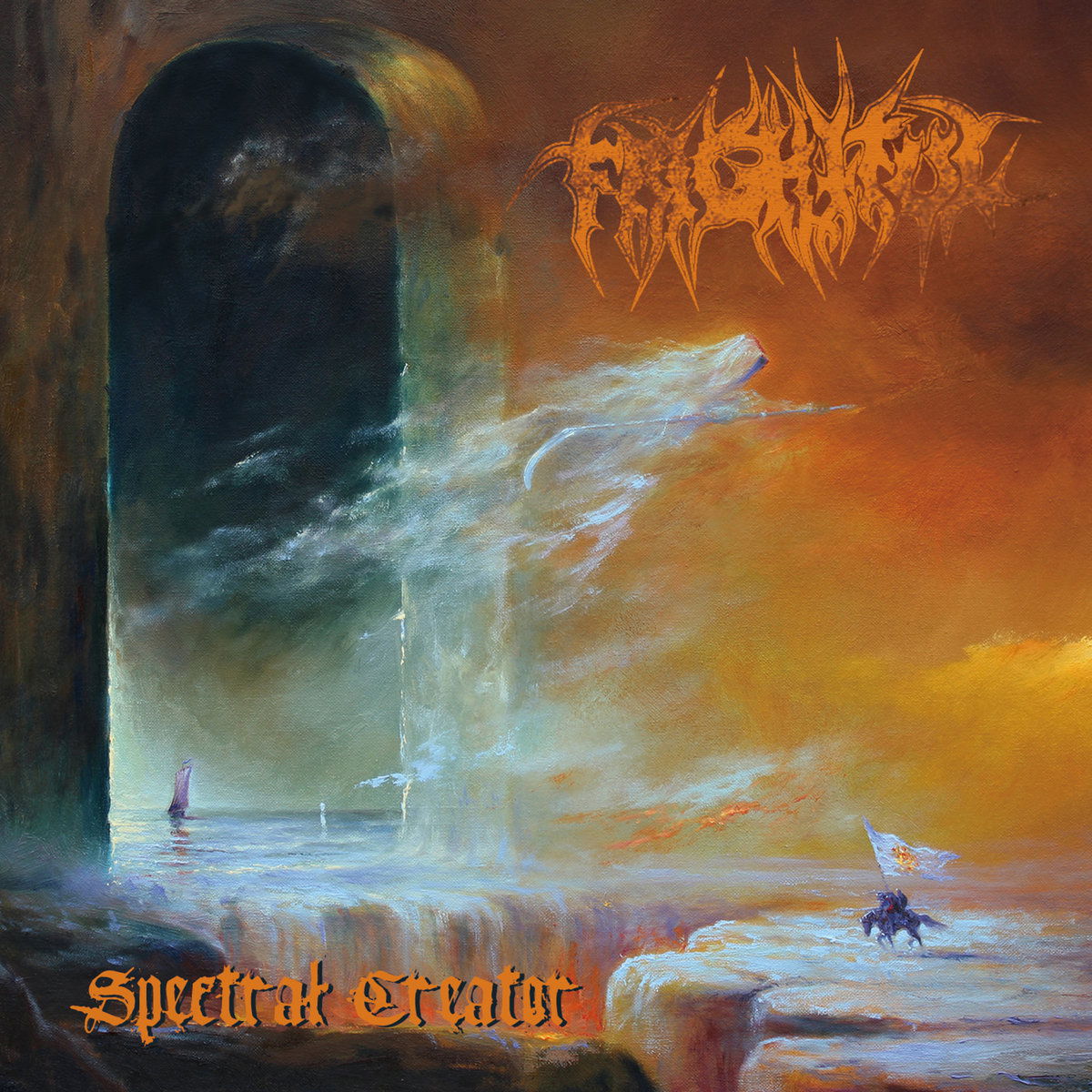 How did your cooperation with Awakening Records occur & what are you prefer most Label or DIY and why?
Li Meng, (the founder of Awakening Records) found Pandemic Outbreak's EP in their previous label "Kill Again Records". As soon as He listen to it, He discovered us too and wrote to us with proposition of release. We are prefer labels for sure. In metal rawness and anti-world beliefs are on the first place, but it's not punk. A little professionalism will come in handy here.

Do you prefer Vinyl, Tape, CD or Digital Format and why is that?
In my opinion, tapes are the best, they have their unique sound. But for a band the best way are CD's and vinyls, cause most of people want to buy them.

Your music style is Death/Thrash Metal. Which are your main influences (Favourite Artists / Bands etc.)
Our album is a kind of tribute to Jon Nodtveidt and Chuck Schuldiner. I think this two guys was the best in the whole metal world, true visionaries ahead of their time. So as I say, our influences are Dissection and Death mostly, but bands like: Entombed, Dismember, Blood Incantation or even Vektor have influence for that album too.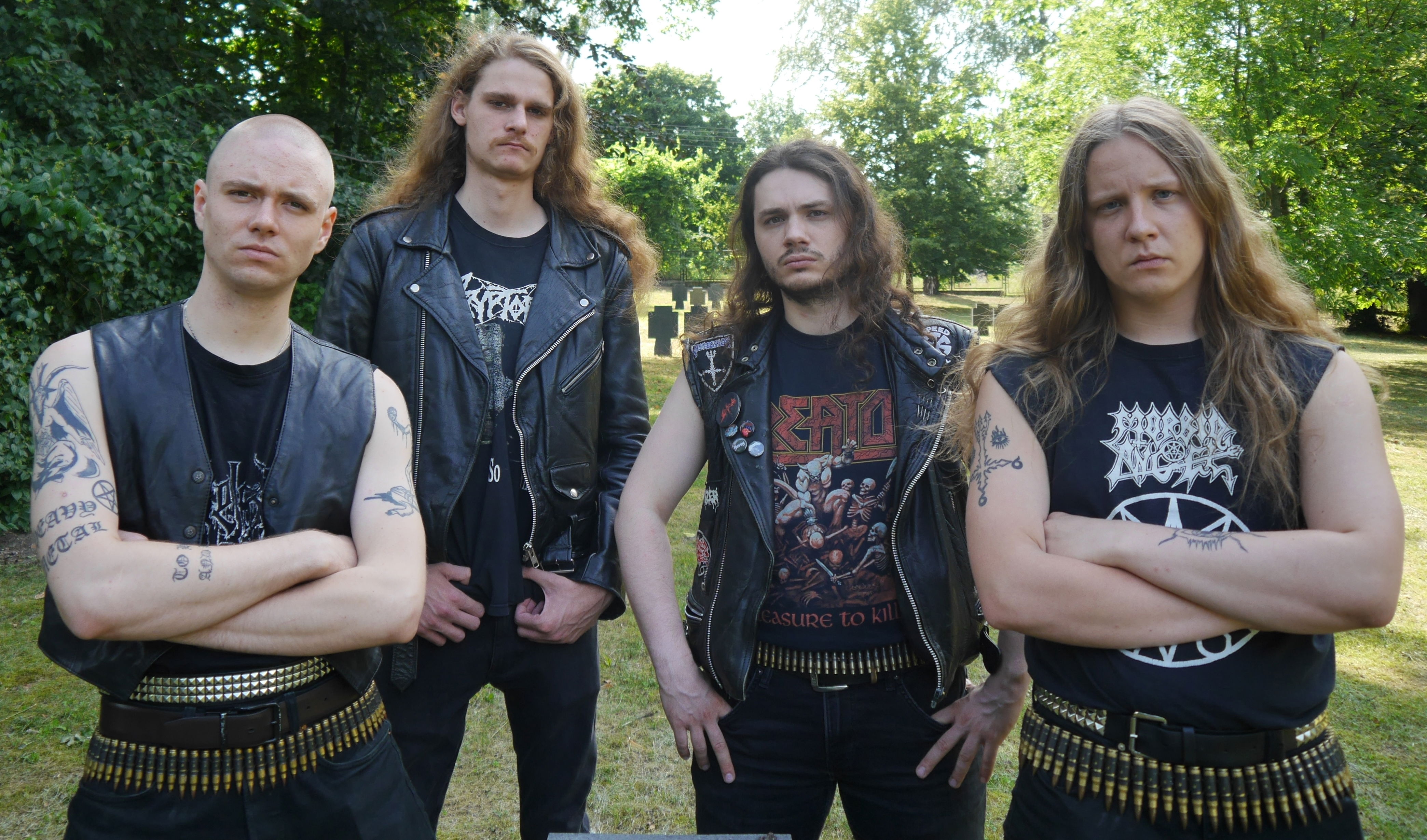 Which things, do you think, a Band should sacrifice in order to succeed? Have you ever sacrificed anything in your life for a better future of your Band?
Mostly money and your private time. Without sacrificing this two things, you won't do nothing. Some artists sacrifice their own name and any rules for the fame, but then they end like some media idiots like Nergal. For the success you must sacrifice a lot, but you must to remember to not overdo and not get humiliated for the purpose.

Describe your ideal live show as a performance Band. Have you already experienced that?
Unfortunately not. I think a dream concert would be to play the whole album at some good festival among the biggest giants of extreme metal and of course, make a good party with them after all.

Which attributes, do you think, that a new Death/Thrash Metal Band should have in order to gain identity and be unique?
There is no uniqueness in this music today. Even if you are Blood Incantation, there is a lot motives from Morbid Angel or Immolation. Only what you can do is not to copy riffs and make a original concept, it's all about anti-religion and hard lifestyle

Do you believe that Digital Platforms help the new Death/Thrash Metal Bands? Which, do you think, is the ideal way for a Band to promote its work?
You can't say that they help or not. from one side they make you better promotion, from other they make you unable to get some money cuz people don't want to buy your records. Today promotion without web media is impossible, you can do better work with facebook promotion than paying some agency for making tour (which I personally find embarrassing).
Tell us a few things about the New Underground Metal Scene in Poland (Bands, Fanzines, Webzines, Metal Clubs etc.)
There is a lot of good bands in Poland (Deus Mortem, Infernal War, Gallower, Black Hosts, Abominated, Odium Humani Generis). Scene in our country is really alive cuz we live in religious state. A lot of people hate this and satanic metal band is a form of spitting on this. I'm not into some web or fanzines, sometimes we talk with them but they are not something special. There is a lot of good clubs but Unfortunately not in our city. Here you have only big clubs who don't want even look at us.
Do you know anything about the Hellenic Metal Scene?
I don't know anything about this. I only hear about Rotting Christ and Suicidal Angels.
What are your future plans?
We are going to promote our debut as best as possible, play as many concerts as possible, get on the support of bigger bands and go up. I think this is the best path for many bands to take.
Thank you very much for your time & Keep up the good work! The closure is yours.
Thank you too. What I want to say to all who will read this that this is just the beginning and ONLY DEATH IS REAL!
By Steve the Filthy Dog.
FRIGHTFUL CONTACT:
https://www.facebook.com/Frightfulband
https://www.instagram.com/frightful_band/
https://frightful.bandcamp.com/

AWAKENING RECORDS CONTACT:
http://www.awakeningrecords.cn/
https://awakeningrecordscn.bigcartel....
https://awakeningrecordscn.bandcamp.com/
https://www.facebook.com/awakeningrec...
https://www.instagram.com/awakeningre...