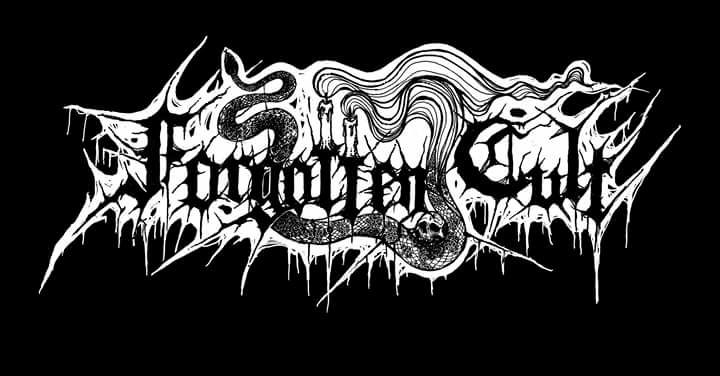 !!!DEATH METAL FROM CHILE!!!
Welcome to the FILTHY DOGS OF METAL Webzine.
We had a conversation with Evil Tormentor (Vocals). Enjoy!
Tell us a few things about FORGOTTEN CULT (Members, Starting Year etc).
FORGOTTEN CULT started back in 2017, and the first lineup lasted until 2020. Now in 2021 we are Evil Tormentor (me) on vocals, Πάν Γαῖα on bass, Immortal Force on drums (he switched from guitar to drums), Stream Ov Wrath on guitar, and our newest member at this momeny Kriss Vector also on guitars.

In 2020 you have released your EP ''Temple of Suicide''. What was the feedback from your audience as well as from the press?
I think since we first released it through Ancestral Fire on CD-R it went almost unnoticed. Then it was released on tape through Broken Distro & Label, here I think the distribution was better. On August 2021 it was released on Cd Pro through ThreeMetal Forces (check them our if your looking for more chilean metal) and it had a little wider distribution.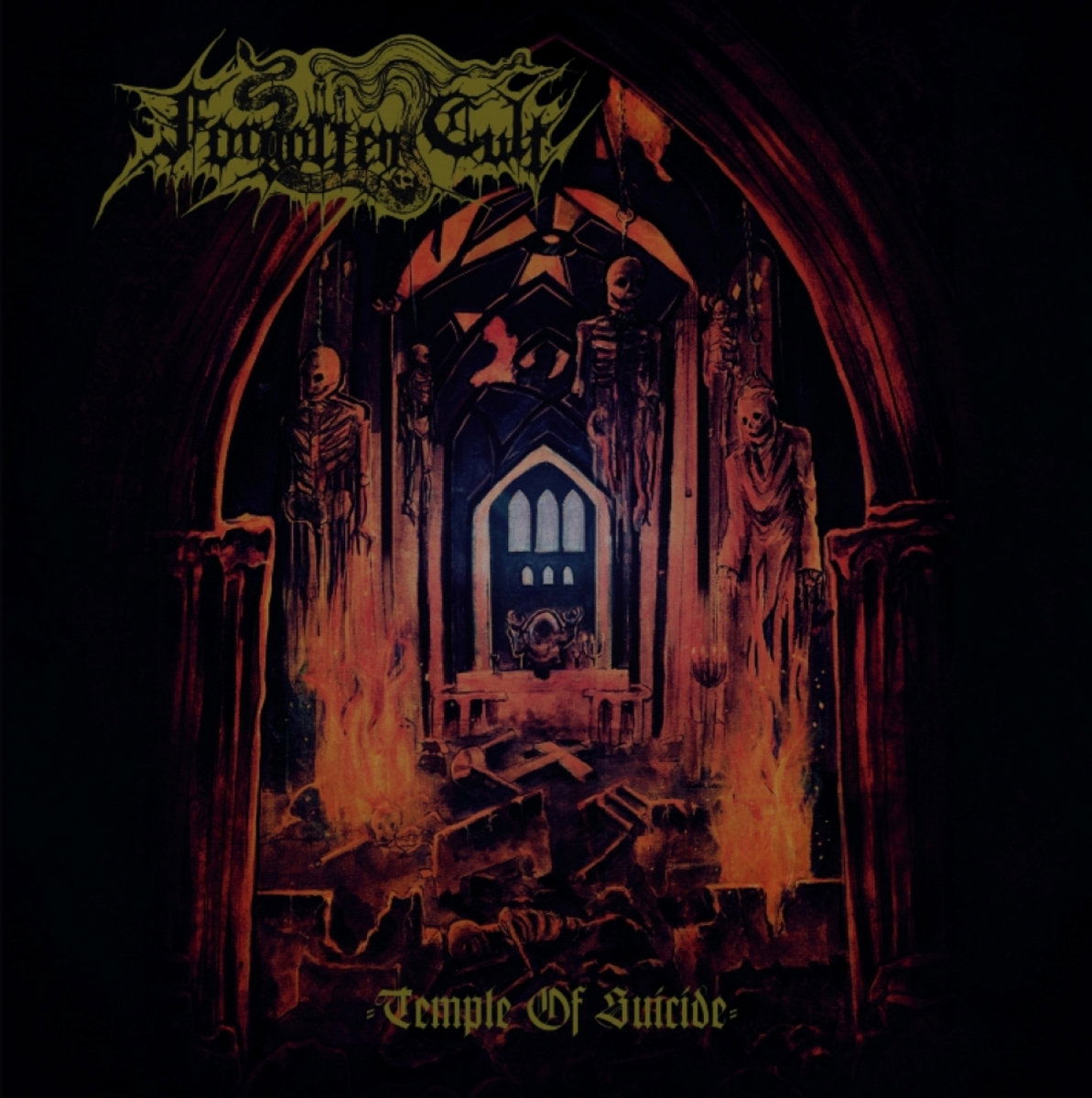 Label or DIY and why?
In Chile is better if you find a suitable label, but it all depends on non-musical aspects, such as if you don't get along with certain people your band may go nowhere hahaha. But if we wanted to do something for money or fame, we wouldn't be doing this.

Do you prefer Vinyl, Tape, CD or Digital Format and why is that?
I couldn't talk for all the band members, but I prefer physical format over any digital release, I don't care if the newer generations or people who prefer to spend their money on cheap booze or drugs instead of metal prefer digital formats.

Your music style is Death/Thrash Metal. Which are your main influences (Favourite Artists / Bands etc.)
I think that just to name a few bands they can be Nunslaughter, early Massacre (USA), early Morbid Angel, Incantation, early Paradise Lost, Autopsy, Possessed, etc. As far as vocalist are concerned, I guess that people like Kam Lee, Craig Pillard, Nick Holmes (back in the day) had a big impact at least for me, and they still have.
Which things, do you think, a Band should sacrifice in order to succeed? Have you ever sacrificed anything in your life for a better future of your Band?
Mostly time and money. Unlike Europe and the USA there's almost no support to artists, or in this case metal bands. So I think that the efforts to make for a band are bigger at least in this side of the planet.

Describe your ideal live show as a performance Band. Have you already experienced that?
Since we don't play that often we haven't experienced it yet. But to give a small description it could be a totally UG festival with bands from Chile and/or from other countries.

Which attributes, do you think, that a new Death Metal Band should have in order to gain identity and be unique?
First of all, forget about the clicky bass drums and all that shit. Death metal must not be a "beautiful" music, so lyrics are also important, how could you do Death Metal with "positive" messages? Come on!

Do you believe that Bandcamp and other Digital Platforms help the new Death Metal Bands? Which, do you think, is the ideal way for a Band to promote its work?
Just up to some point, I don't think it will be so good if everyone notices the band but no one buys the physical releases, which I think is one of the bases to help keeping this whole metal thing going.
Tell us a few things about the New Underground Metal Scene in Chile (Bands, Fanzines, Webzines, Metal Clubs etc.).
While I'm answering this, the UG gigs are slowly coming back due all this Covid crap. The government was dumb enough to "act" when all hell broke loose. But going back to what really matters, here we have legends such as Pentagram, Sadism, Death Yell, Atomic Aggressor (I strongly recommend the demos of these bands). If you're looking for newer bands I suggest you readers to get stuff from Hades Archer (too bad the band is no more), Ripper, Perversor, Infernal Slaughter, and lots more, like all countries we have great bands and shitty bands hahaha.

Do you know anything about the Hellenic Metal Scene?
I like ''Satanas Tedeum'' by Rotting Christ a lot, Zemial, Ravencult, Necromantia, Flames, Omega, all of them are bands i recall now and I like all the aforementioned bands.

What are your future plans?
Rehearse with the new lineup and start with ideas for a future material, we have some leftover riffs, lyrics, etc. never used before, and also some never recorded songs that we even played live like "Puking on your Coffin" and "The Power of Hate".

Thank you very much for your time & Keep up the good work! The closure is yours.
Thanks for the interview. Stick to old school sounding metal!!
By Steve the Filthy Dog.
FORGOTTEN CULT CONTACT:
https://forgottencultdeathmetal.bandcamp.com/
https://www.facebook.com/Forgotten-Cult-131263450832857/