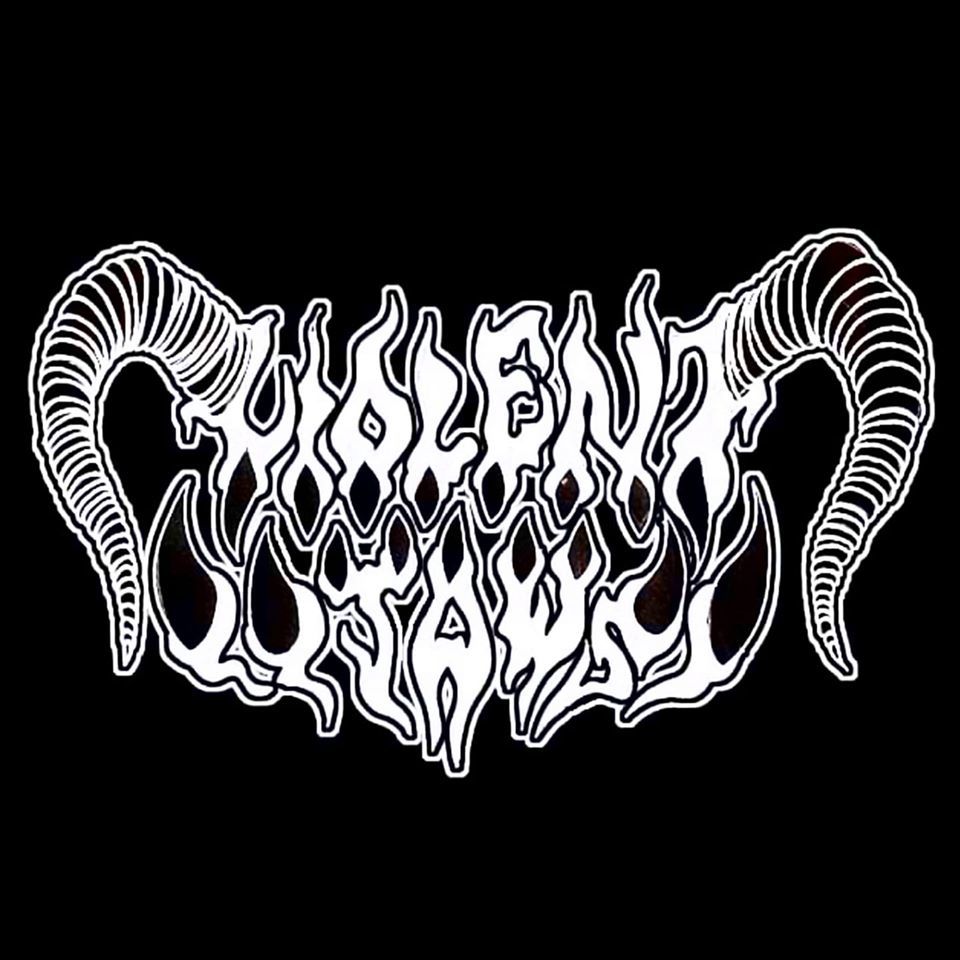 !!!HELLISH BLACK THRASH METAL FROM CHILE!!!
We had a conversation with Samuel Campos (Vocals / Guitars). Enjoy!
Welcome to the FILTHY DOGS OF METAL Webzine.
1. Tell us a few things about VIOLENT JAWS (Members, Starting Year etc).

Samuel Campos (Voice / Solo Guitar), Joaquín Alfaro (Drums), Rodolfo Montenegro (Bass), Matias Soto (Rhythm Guitar).
Fomados in 2016 ... we have experienced some changes in the alignment until we get to the training of today, the best.

2. Recently you have released your new EP ''Victimas De La Mentira''. What is the Feedback from your audience as well as from the Press?

"Victimas De La Mentira" is our debut EP.
We had previously published a couple of essays in an amateur way but we did not consider them part of our official discography.
"Victimas De La Mentira" has had great support from the bangers, our first copy run sold out in just one week, soon we will get more copies. We have had good acceptance by critics, we are very grateful to esom.

3. Label or DIY and why?

A "crossover" of both options will always be the best hahaha ...
It is good to self-produce the music that one composes, give it the sound that one wants and have the freedom to have unlimited time to have that music ready, but at the time of physically launching the material, it will always be great to have the support and help of record labels that Help distribute the material effectively.
DIY + Work with compromised underground seals = excellent combination.

4. Do you prefer Vinyl, Tape, CD or Digital Format and why is that?

Any format of reproduction and musical diffusion will always be welcome.
Although we will always opt for the physical format (Tapes, Vinyl and Cd's) it is the most honest sound and the one that we like most to those who collect music and love the old format.

5. Your music style is Black / Thrash Metal. Which are your main influences (Favourite Artists / Bands etc.)

Wow! In Violent Jaws we are all fans of Black Thrash but each member in particular also listen to other underground styles.
Speaking of Black Thrash itself, we listen to many bands from abroad and from our country (Chile), for example: Hellhammer, Venom, Aura Noir, Deathhammer, Dissection, Disaster (Cl), Invocation Spells (Cl), Cruel Force, etc. ..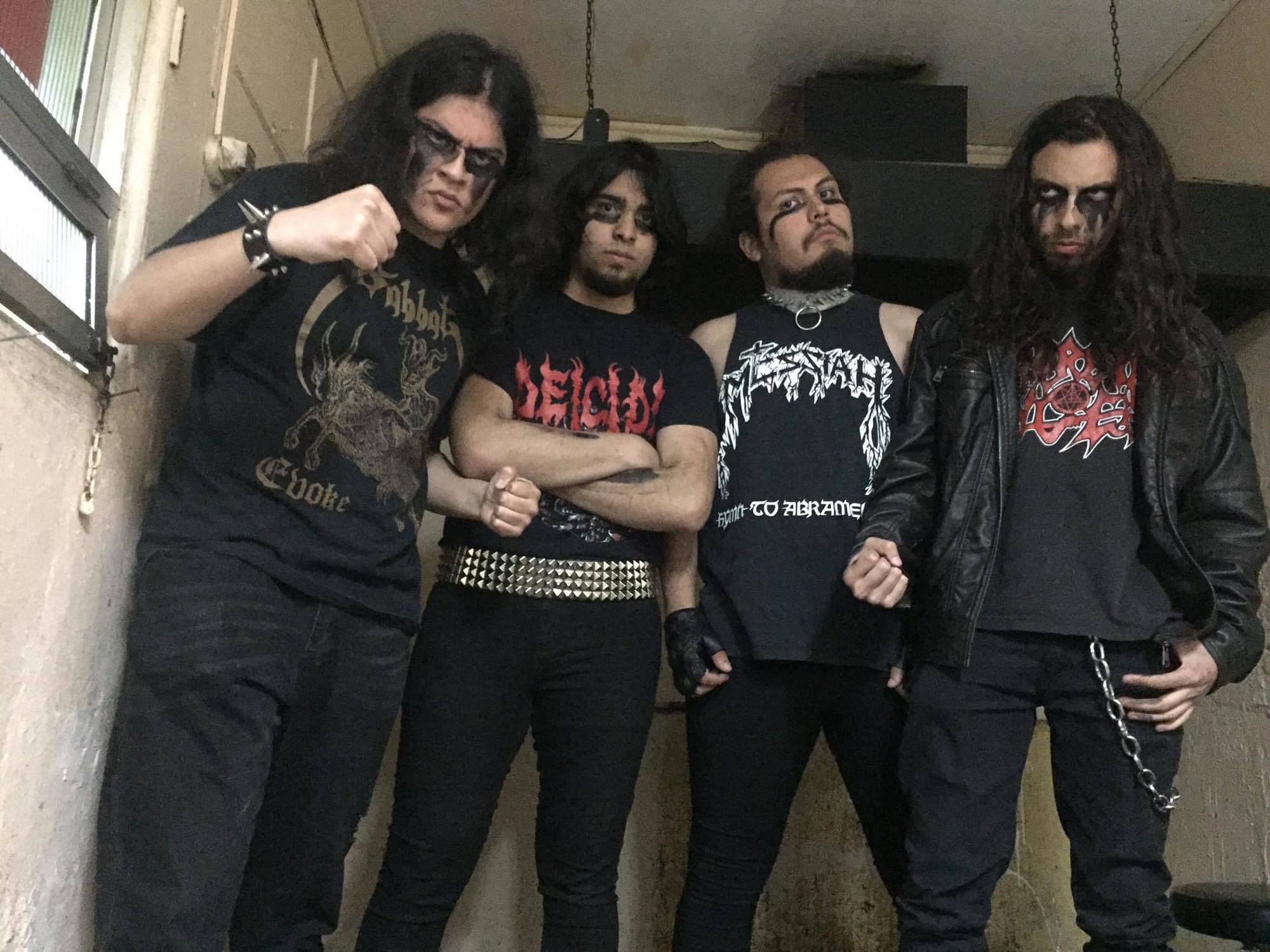 6. Which things, do you think, a Band should sacrifice in order to succeed?
Have you ever sacrificed anything in your life for a better future of your Band?

A band (each member) must have dedication, commitment and passion.
We bet everything for the band ... from leasing of rehearsal rooms ($) to producing and investing for a good level of tours and shows.

7. Describe your ideal live show as a performance Band. Have you already experienced that?

We are in constant renovations in the hahaha staging shows we like to make a powerful show, strong and solid sound, violent and dark shows ...
loaded with attitude and demonstrating all our passion to what we do. We care a lot about that, it is important.

8. Which attributes, do you think, that a new Black / Thrash Metal Band should have in order to gain identity and be unique?

Believe in the music that is made and enjoy it.
Honesty above all and enjoy when composing, that is something that transcends the final product.

9. Do you believe that Bandcamp and other Digital Platforms help the new Black / Thrash Metal Bands? Which, do you think, is the ideal way for a Band to promote its work?

They are good tools today, digital diffusion is important to make your music reach every corner of the planet and know your proposal, today is the best way of dissemination with the shows.
Although for those of us who are fans of the physical format that will always be the real hahah format.

10. Tell us a few things about the New Underground Black / Thrash Metal Scene in Chile (Bands, Fanzines, Webzines, Metal Clubs etc.)

The Underground Black Thrash in Chile is amazing, you always get a surprise. There are great bands of very good level (Invocation Spells, Weapons Conquest, Evil Destrukkto, Miserycore, Ammit, Necromantic Forces, etc ... they are many!
Hahaha) there are also record labels and very professional distros (Ax Victims Records, Underground Defenders, Nocturnal Silence, Street Metal Blasphemy, Misfortune Recs, etc ...) and also great venues for concerts !!!

11. Do you know anything about the Hellenic Metal Scene?

We don't know much except for classics like Rotting Christ and Varathron, but we are interested in knowing more in depth. It should be interesting!!!

12. What are your future plans?

Perform concerts, we have a show of the official launch of our EP ... We are composing for our next material!

13. Thank you very much for your time & Keep up the good work! The closure is yours.

Thank you for the tremendous support and interest in Violent Jaws. Nice to answer your interesting questions.
With this we send greetings to all the maniacs who support us from all over the world, especially to our scene in Chile, great things are coming!

By Steve the Filthy Dog.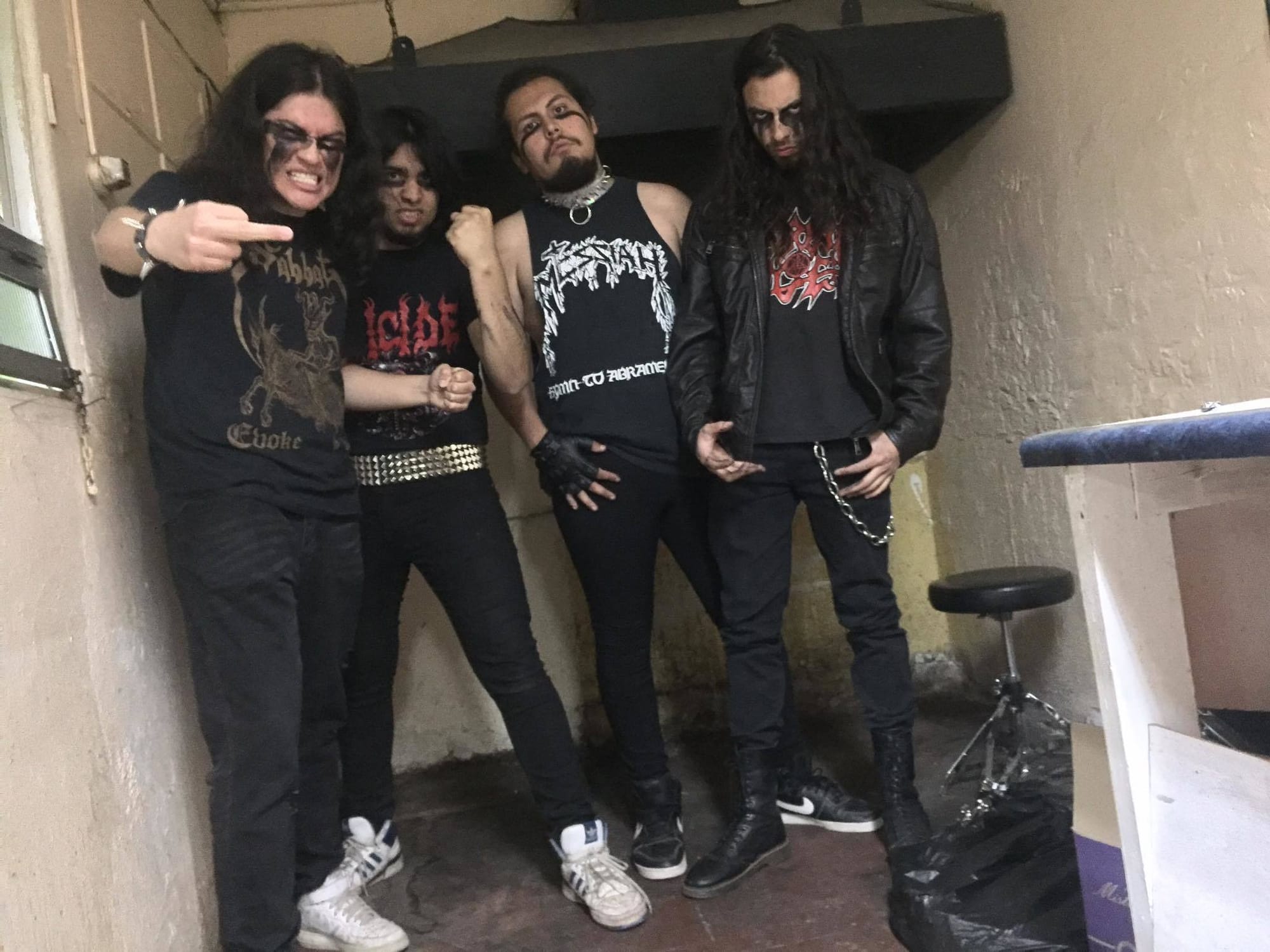 VIOLENT JAWS CONTACT: