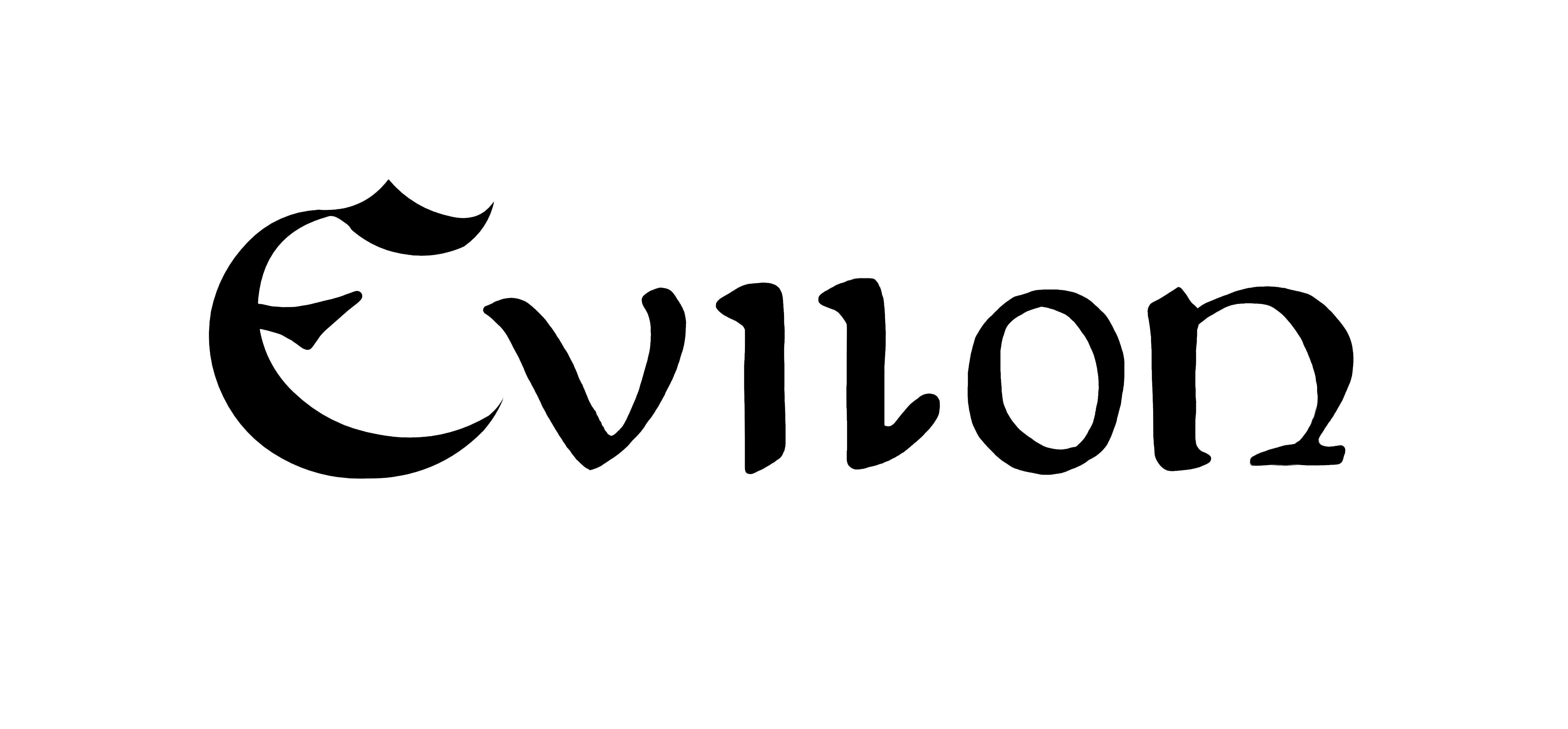 !!!FOLK/DEATH METAL FROM SWEDEN!!!
We had a conversation with Jonny. Enjoy!
Welcome to the FILTHY DOGS OF METAL Webzine.
Tell us a few things about EVILON (Members, Starting Year etc).
Well i guess that you could say that the band started with me and Kenneth, we were in another heavy metal band together before that didn't really work out. So after we left that band we still kept in touch and bagan to talk
about starting a new band together but this time with heavier guitars, more melodies and growling vocals, i think this was back in 2014. We began to write new music and found a style that we liked and that felt like us so to say pretty quickly. After that we found our bass player Bjorn, and he had worked with someone that could growl and that was Joel so he also joined the band.Finding a drummer was harder, we tried with different people but none of them felt right, some of them lived too far away, some of them was in other bands and didn't want to go for it all the way.After 2 years i think, we found Anders and it just felt right immediately. Last year the band took a turn, Joel left the band and i became the new singer.

In 2018 you have released your album ''Leviathan''. What was the Feedback from your audience as well as from the Press?
Overall the feedback was really good, we received a lot of great reviews and a lot of radiotime around the globe (of course we had some reviews that wasn't great but just 1 or 2 i think). Our audience liked it as well and that's the only thing that matters!

You are going to release your new single ''Walk of the Damned''. Tell us a few things about this project.
Yes! We will release our first ever single the 17th of April and we are really excited about finally release something new again! Walk of the damned is for us not that new, it's been around since 2019/early 2020 and it's the song that i think made me take that step I did when I became the vocalist of Evilon.Kenneth told me he had a new song ready and immediately lyrics was popping up in my head. We actually first recorded this song with Joel, but when he wasn't in the band anymore we didn't want to release it with his vocals, in our head this was the song that should present our new vocalist. We tried a lot of people but one day I was listening to the song in my car and was just singing along for fun, and in my head i thought that "hey, this doesn't sound that bad". So when i came home I decided to try to record it, when i was done i shared it with the guys in the band and from that day i guess you could say i was our new vocalist. (Fun fact: the vocals you hear in the song is actually my first ever growling recordings).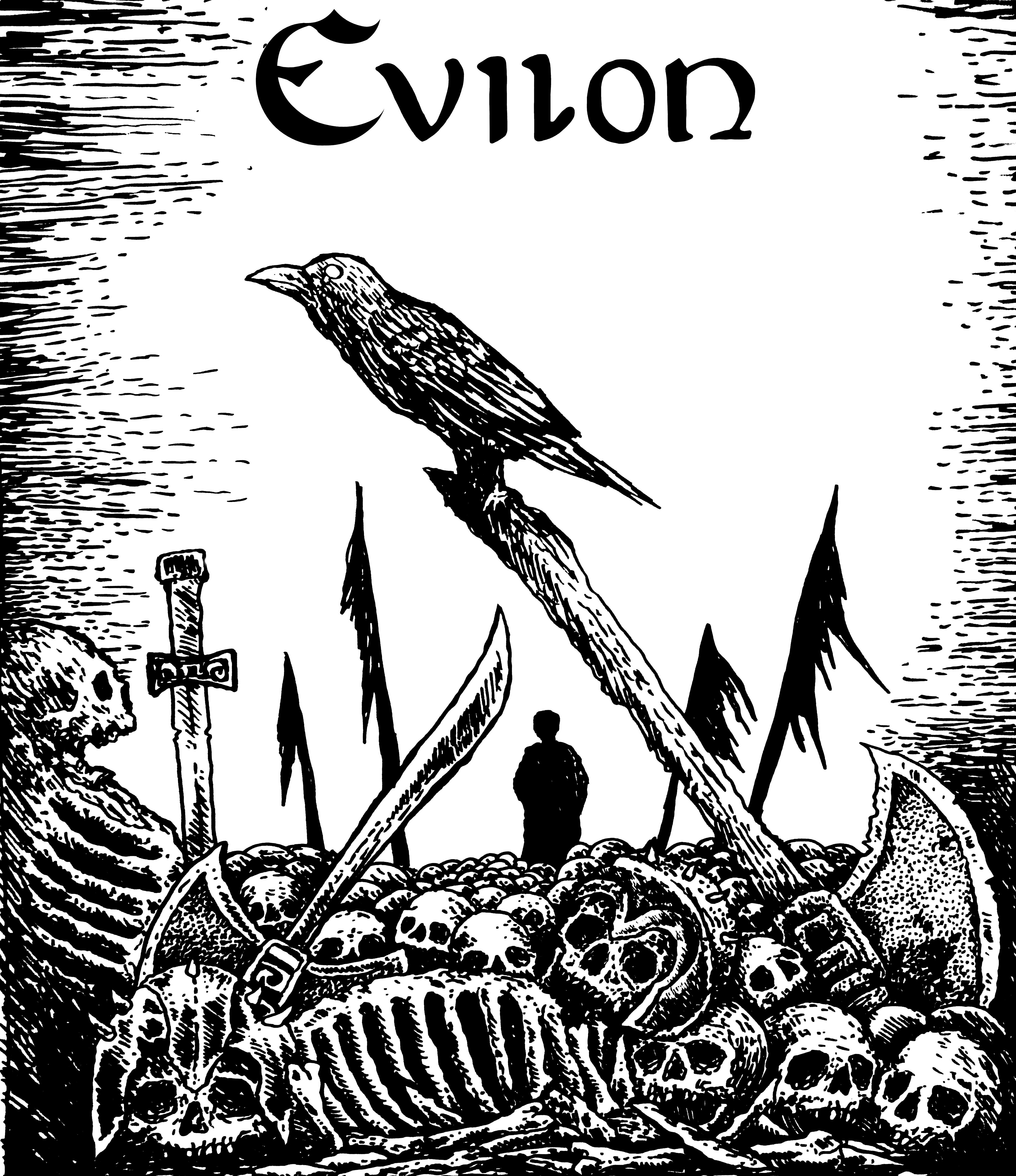 Label or DIY and why?
We'll see after this single release! The Leviathan album we released through Worm Hole Death, this is the first time we really try to do it ourself (I don't count the EP as a DIY, we just released it on Spotify, not much more than that).
Do you prefer Vinyl, Tape, CD or Digital Format and why is that?
Every format has it's charm. Vinyl, tape and CD is cool and is great to have when you are doing live shows, but the digital format is so easily accessible.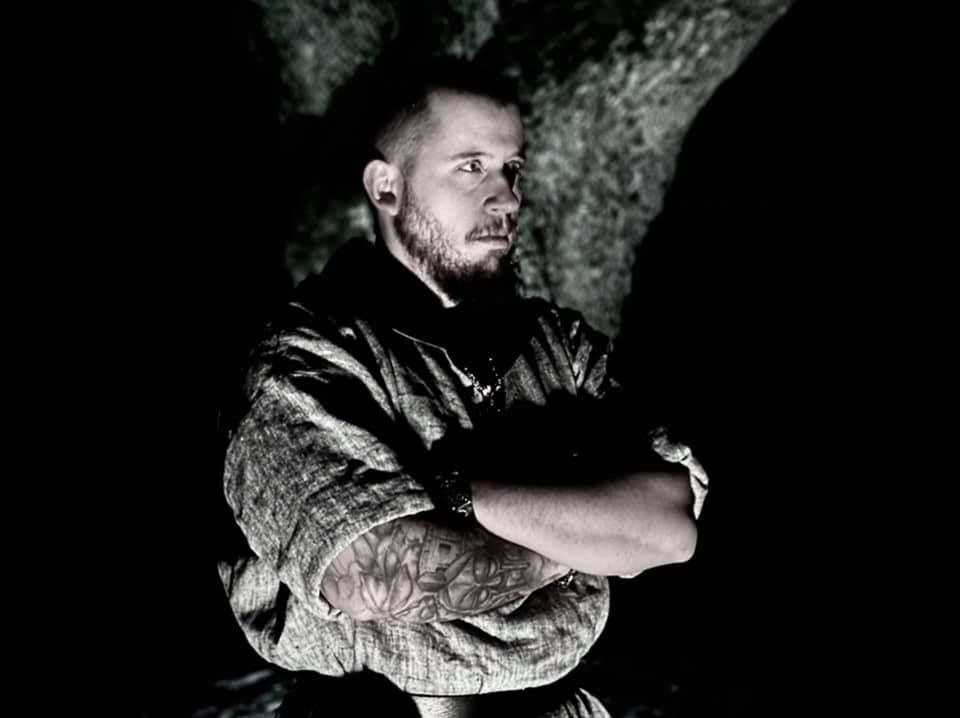 Which are your main influences (Favourite Artists / Bands etc.)
I personally have an extremely wide source of inspiration, i listen to everything from Death metal to Queen, but my favorite bands is Eluveitie, Amon Amarth, Queen, Wintersun, Helloween and Gamma Ray.

Which things, do you think, a Band should sacrifice in order to succeed?
Have you ever sacrificed anything in your life for a better future of your Band?
Goats, you have to sacrifice goats. Jokes aside, i don't think that there is anything particular you HAVE to sacrifice just to make it, then everyone would be big rockstars! i think it's different for everyone.I sacrifice the most precious thing i have and that is time apart from my family.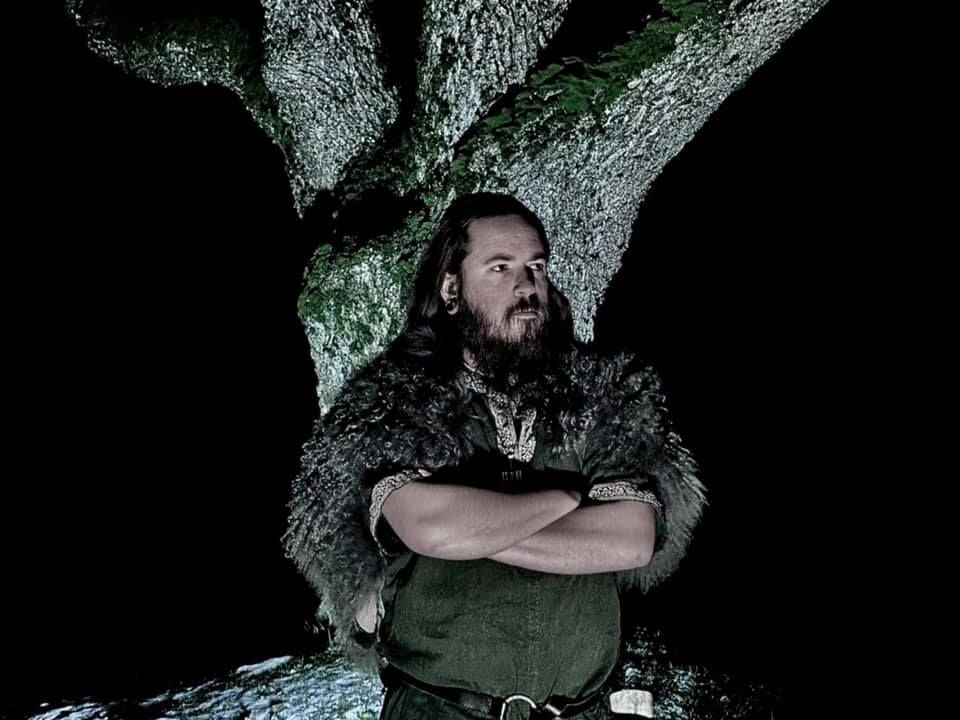 Describe your ideal live show as a performance Band. Have you already experienced that?
If the skies is the limit, then Wacken is the ideal live performance for me! We have a metalclub in Noway called "Oak metal club", we have played there 3 times and that must be Norways anwser to Wacken (not the scene but the vibe). I LOVE to play there and we want back as soon as this damned pandemic is over!

Which attributes, do you think, that a new Death/Folk Metal Band should have in order to gain identity and be unique?
You have to find yourself and make music that YOU enjoy first of all, if you don't enjoy to play your own music what's the point? When i think of folk music i think melodies, a lot of melodies and that "less is more".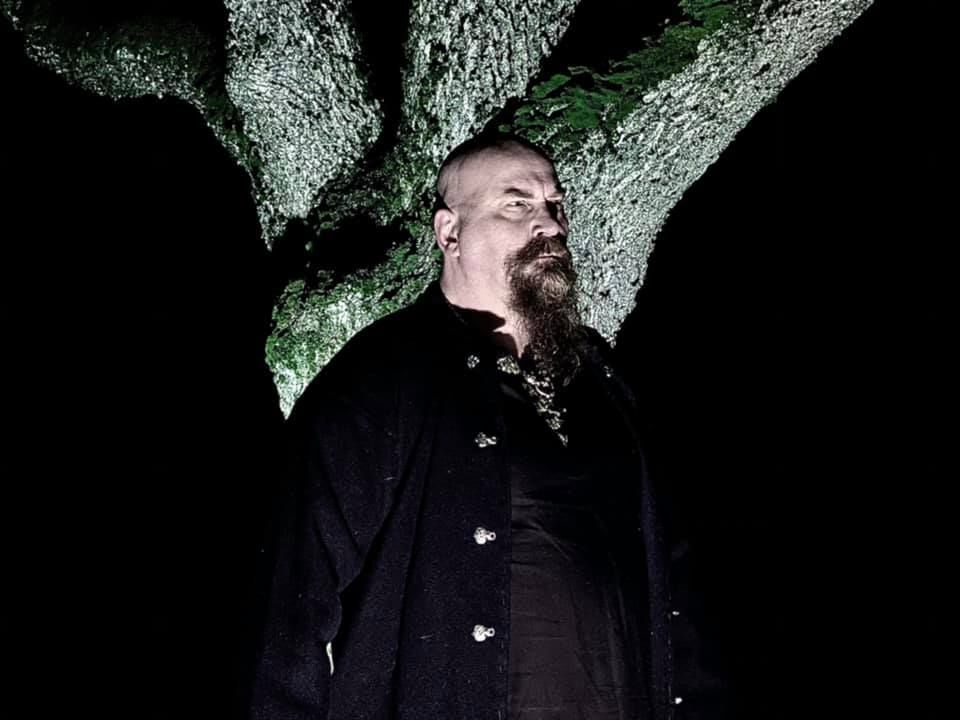 Do you believe that Bandcamp and other Digital Platforms help the new Death/Folk Metal Bands? Which, do you think, is the ideal way for a Band to promote its work?
As i mentioned before, Spotify, Bandcamp etc is for everybody, it's a really easy way to reach out to your fanbase with your music. But you can't just release an album on Spotify and think that it will promote itself, it's ALOT of work that people don't see.

Tell us a few things about the New Underground Metal Scene in Sweden (Bands, Fanzines, Webzines, Metal Clubs etc.)
Sadly it's not much to talk about in the position the world is in right now. But we will be ready for it when this is over!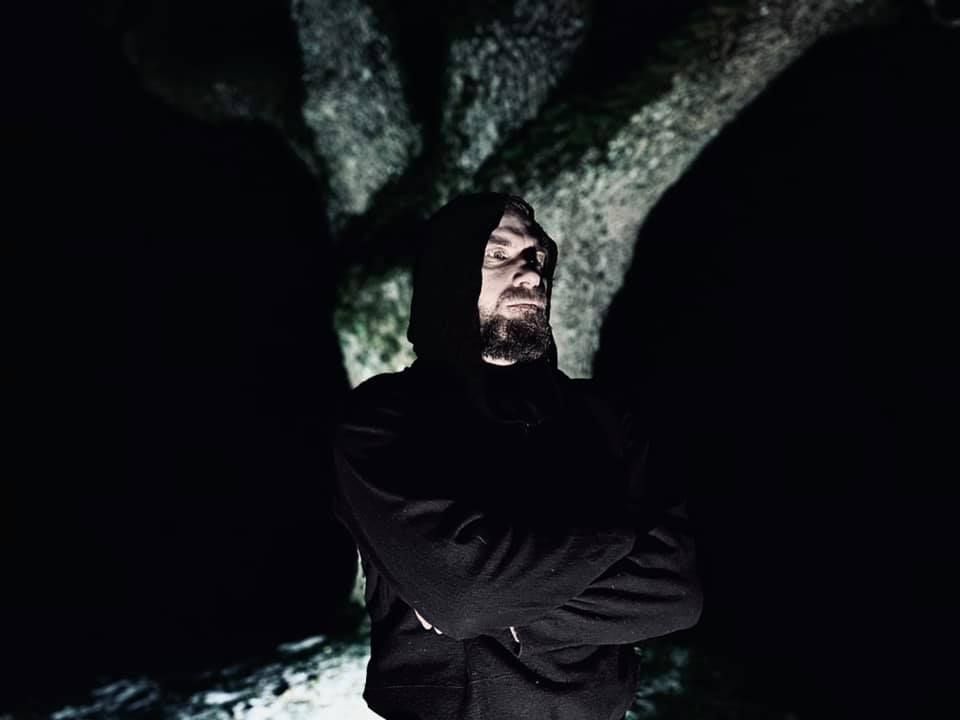 Do you know anything about the Hellenic Metal Scene?
Never heard of, sorry!

What are your future plans?
We will focus on new music, and the plan is to start the recordings of a new full-length album this year! We have a lot of great songs that is ready to be recorded!

Thank you very much for your time & Keep up the good work! The closure is yours.
Thank you so much! Make sure to follow us on Facebook, Youtube and on Spotify so you don't miss the new stuff that will come! And don't forget the release of our single "Walk of the Damned", it will be released the 17th of April! we are really proud of that song and we think that you guys will like it! Take care, cheers!
By Steve the Filthy Dog.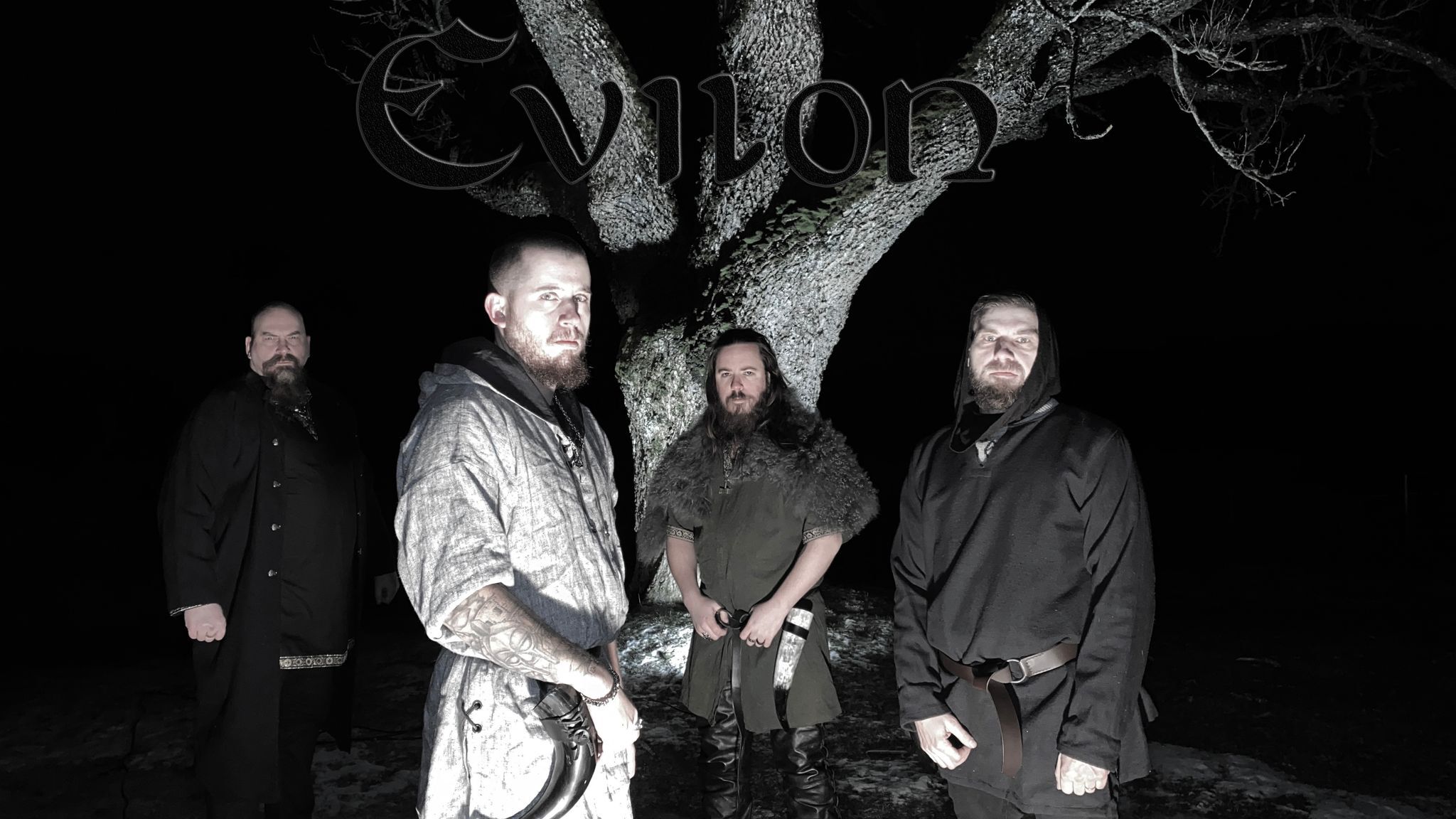 EVILON CONTACT:
https://evilon.bandcamp.com/releases
https://www.facebook.com/Evilon/
https://www.instagram.com/evilon_official/
https://music.apple.com/us/artist/evilon/1192989575
https://soundcloud.com/evilonofficial
https://open.spotify.com/artist/67rD9VXKbjnsZZxf5rZPMx