!!!SWEDISH POWER METAL!!!
Welcome to the FILTHY DOGS OF METAL Webzine.
Tell us a few things about EVERMORE (Members, Starting Year etc).
We (Andreas and Johan Karlsson) started playing music together when we were teenagers. We started a band back in early 2000's called Euphoria. After Euphoria disbanded we continued playing and making music together. We decided a couple of years ago to start a new band, I guess it was around 2016 and that we should make an album that we thought should be the kind of back to the roots, old school, "in your face" type of power metal that we grew up with. Several of the tracks on the album are songs we made several years ago but they have evolved and changed over the years, I guess, until they reached their final form and that's what you can hear on the album. Later on in 2018/2019 Johan Haraldsson joined us as lead singer and took over the microphone with style.
You have recently released your album ''Court of the Tyrant King''. What is the Feedback from your audience as well as from the Press?
The feedback from our listeners so far has been fantastic! There seems almost like there is this craving among many metal fans for the traditional style of power metal of the 90's. It's really cool to get that kind of feedback were people tell you they missed that style for years and that they're glad they found that in our album. The reviews so far have been great, let's hope it stays that way…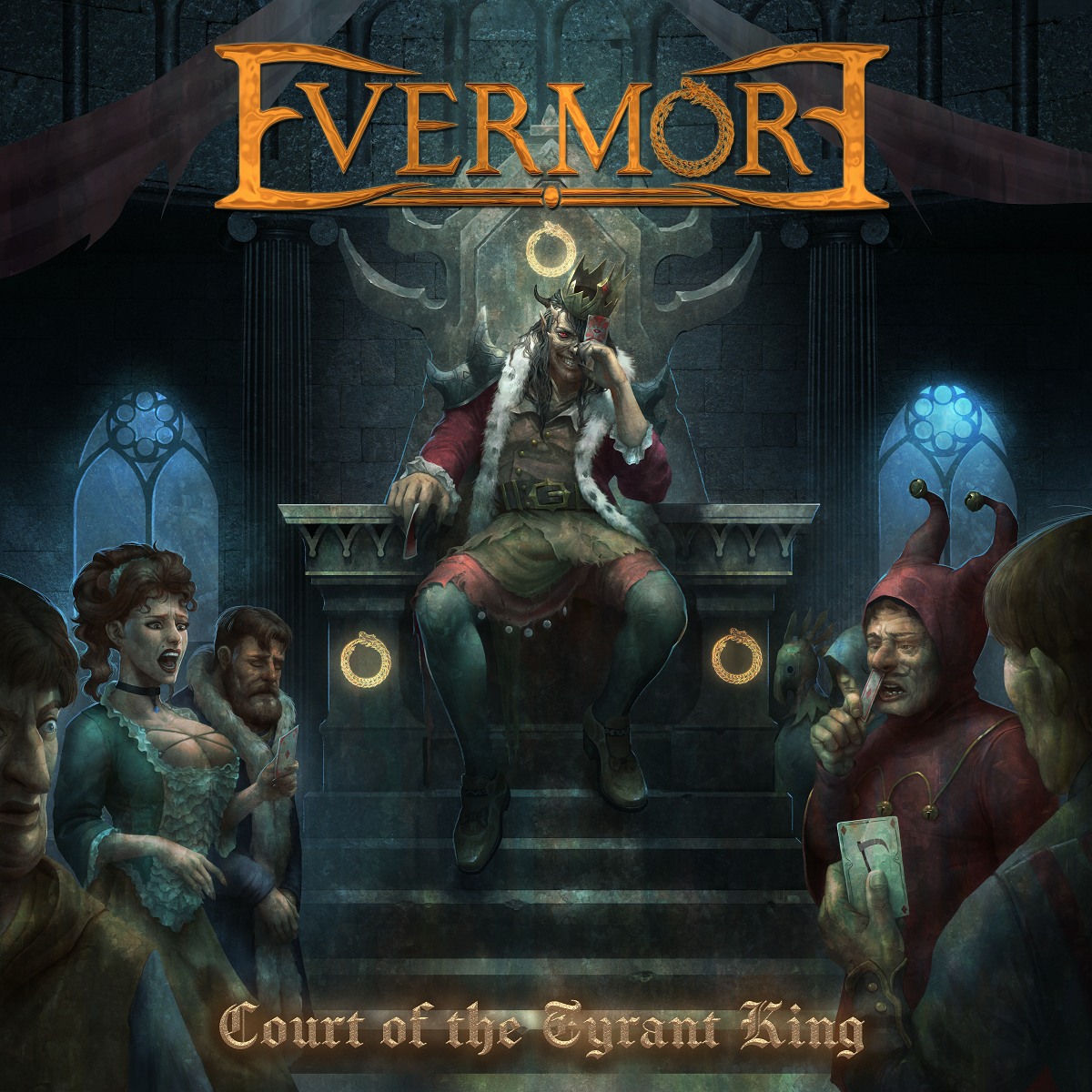 Label or DIY and why?
Both we guess. We are independent now and that works out for us. We are always open for suggestions though from labels but the chemistry needs to be right and the vision of what type of music you can expect from Evermore when you buy our albums needs to be 100% agreed upon. I think we are quite picky when it comes to the creative process and we know what type of experience we want to give our listeners.
Do you prefer Vinyl, Tape, CD or Digital Format and why is that?
Me (Andreas) and Karlsson like the streaming format a lot even though we both have quite a big collection of CD's. It's just so handy to be able to play music anywhere at any time. Haraldsson is a big fan of vinyl and tape and that kind of stuff. He won't shut up about it.
Your music style is Heavy/Power Metal. Which are your main influences (Favourite Artists / Bands etc.)
Oh man, there are so many great bands… Me (Andreas) and Karlsson listened a lot to Avantasia, Edguy, Helloween, Stratovarius, Gamma Ray and the early Hammerfall albums, among others, growing up. Those types of bands are probably what shaped our musical preferences a lot. Haraldsson is a big AC/DC fan and listens to traditional heavy metal kind of bands like Saxon. He has a very broad musical preference when it comes to metal.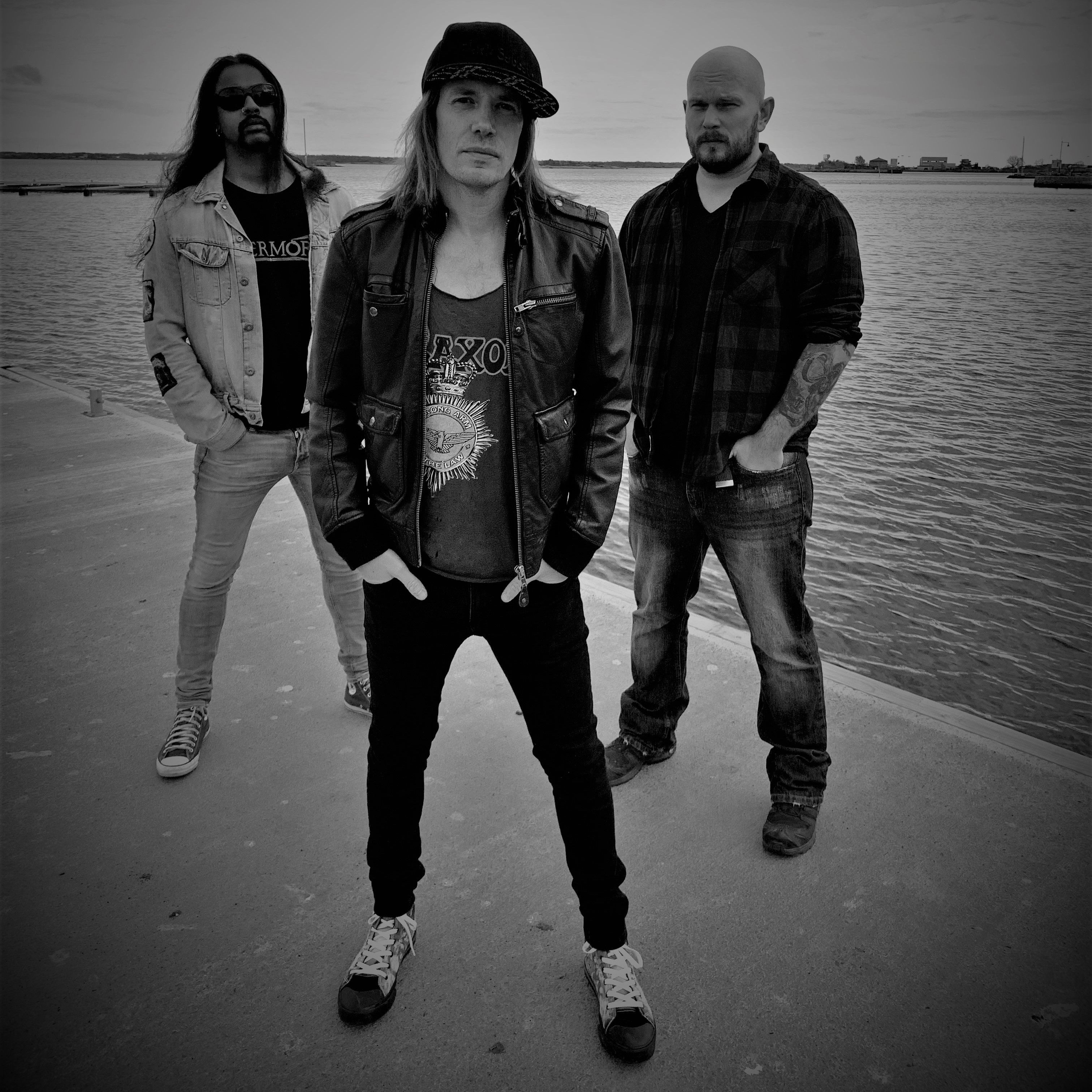 Which things, do you think, a Band should sacrifice in order to succeed? Have you ever sacrificed anything in your life for a better future of your Band?
We guess the thing you have to be prepared to sacrifice is your time. Making music takes up a stupid amount of time and to be fair, 24 hours are often not enough time to be able to do everything you want or need to do every day. We try to balance that with our private lives as best we can but it sure results in irritated spouses at home sometimes, that's for sure. It helps if music is a big part of your everyday private life at home too. In the end you should probably be willing to sacrifice what you are willing to sacrifice in order to achieve what you want without totally burning yourself out completely including the people around you. Balance is probably some kind of keyword here…
Describe your ideal live show as a performance Band. Have you already experienced that?
Crowds of people singing along to your music and having that connection with the audience were everyone is just having a damn good time and the mood is just right. We haven't experienced the ideal show yet, but someday, we hope.
Which attributes, do you think, that a new Power Metal Band should have in order to gain identity and be unique?
Tough question. We guess it all boils down to having a pretty clear vision of what type of music you want to play and what kind of experience you want to deliver to your listeners and then go from that. There are many really good power metal bands out there that don't get half of the credit they deserve. Marketing on social media is a big thing these days it seems. If you are really good at that you probably have an advantage. It's a tough business to stand out in. We've never been about the fame and bling surrounding the artist though. We just want to make kick-ass metal that makes people happy.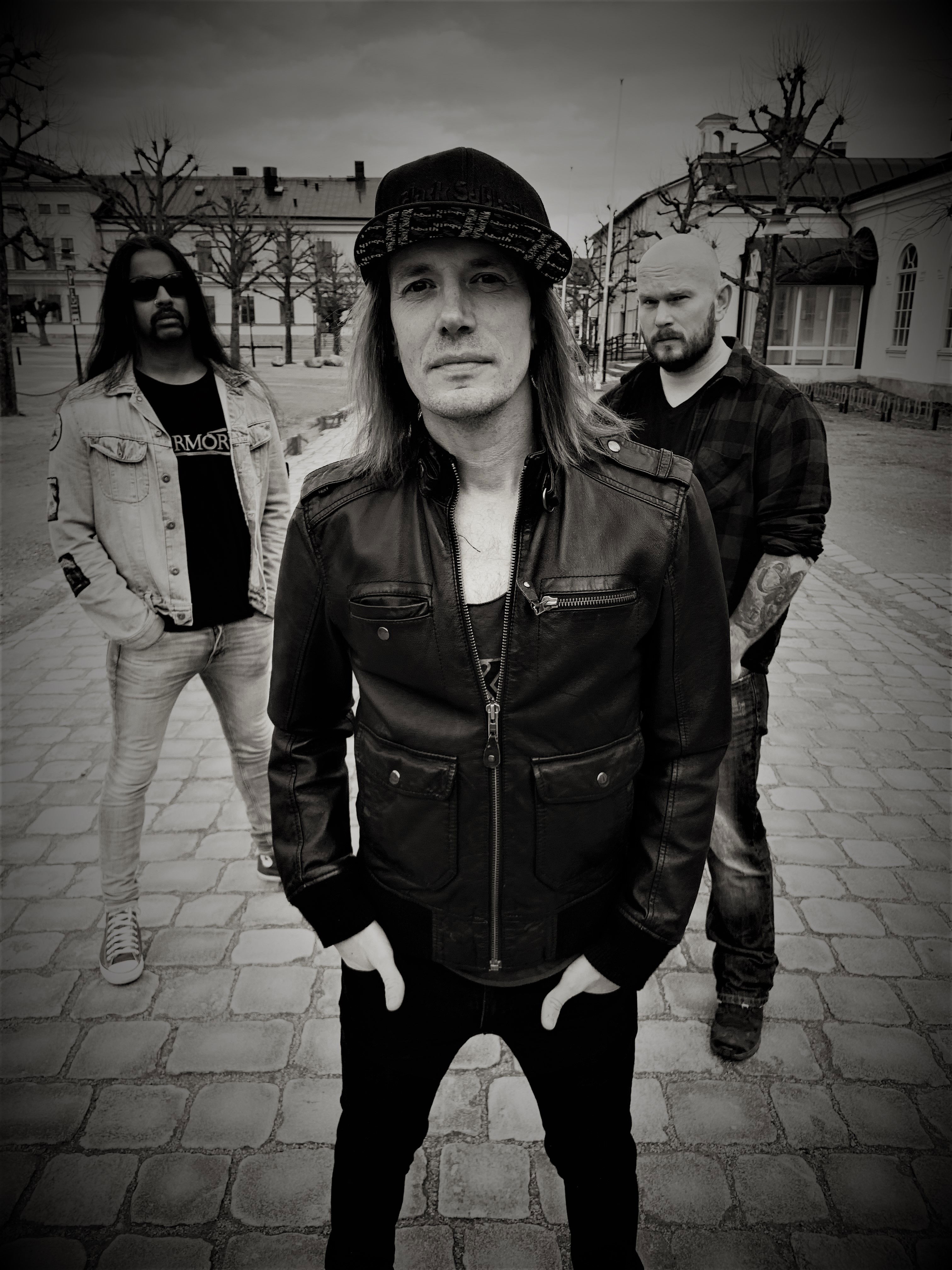 Do you believe that Bandcamp and other Digital Platforms help the new Power Metal Bands? Which, do you think, is the ideal way for a Band to promote its work?
Yes absolutely. A lot of these platforms are great for bands to get their music out to new listeners. It's probably more important than we know haha, we're still learning this part ourselves and it's a jungle to navigate in man.
Tell us a few things about the New Underground Metal Scene in Sweden (Bands, Fanzines, Webzines, Metal Clubs etc.)
The metal scene in Sweden is really strong. There are a lot of awesome bands releasing new stuff frequently. There's a very solid foundation of being a country that delivers good music in several metal genres building of giants like Sabaton, In Flames and many more. We believe the Nordic countries overall are strong in the metal scene.
Do you know anything about the Hellenic Metal Scene?
We don't know that much except that it's very strong when it comes to death and black metal types of genres isn't that right? We'd love to learn more about it!
What are your future plans?
We are creating new songs for a new album and will hopefully be able to jump back in the studio later this year and start recording. The people have demanded more traditional kick ass power metal so that's what the people should get. Our listeners deserve it!
Thank you very much for your time & Keep up the good work! The closure is yours.
Thank you for having us! We want to give a very special thank you to all those who listen to and support us, you guys are awesome in every way imaginable. Check out Court of the Tyrant King available on all major streaming platforms and hopefully in the near future you'll hear more from Evermore, peace out!
By Steve the Filthy Dog.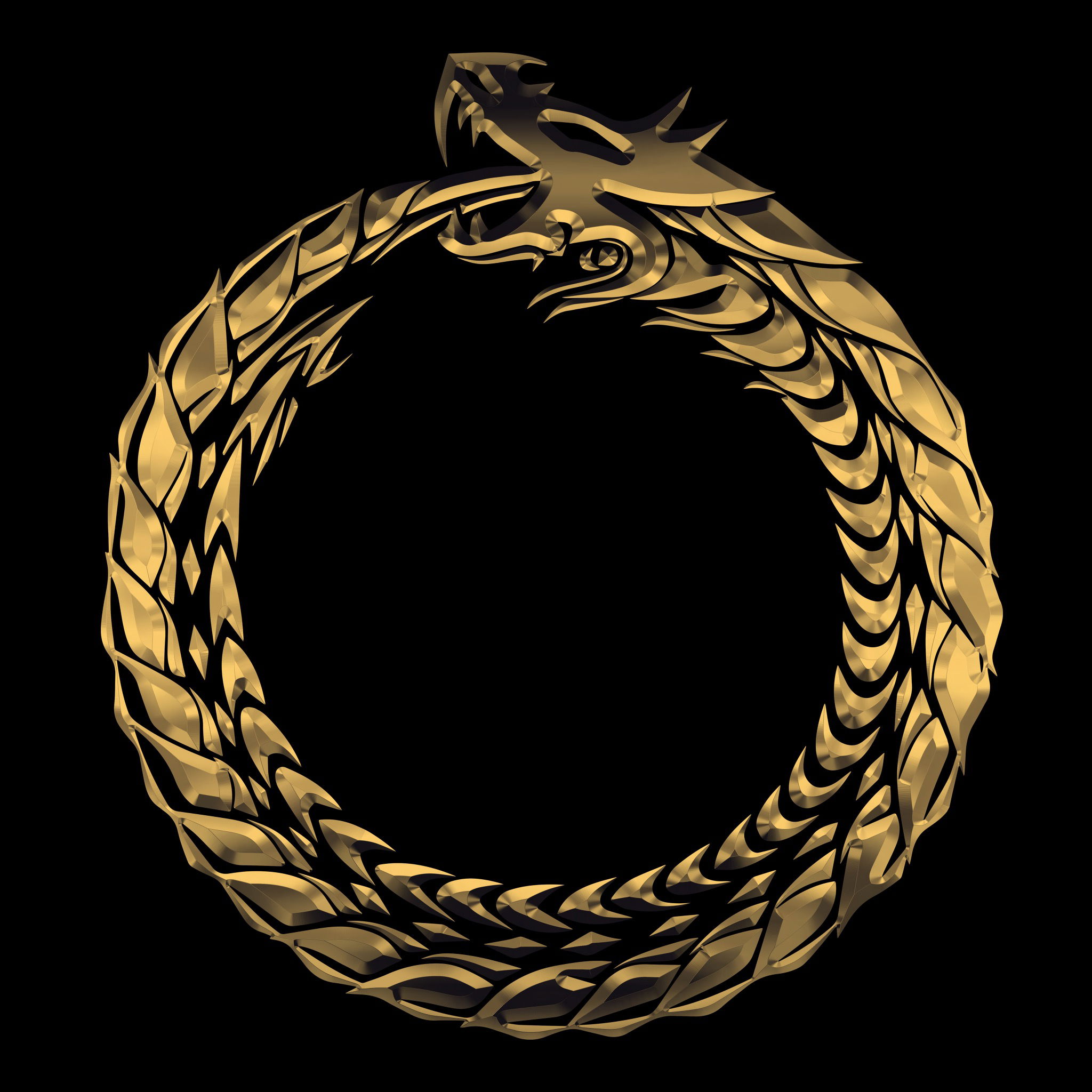 EVERMORE CONTACT:
https://www.facebook.com/EvermoreMetal
https://www.instagram.com/evermore_metal/
https://open.spotify.com/artist/4t1wkI6J9caWGtnlIxW5Zk