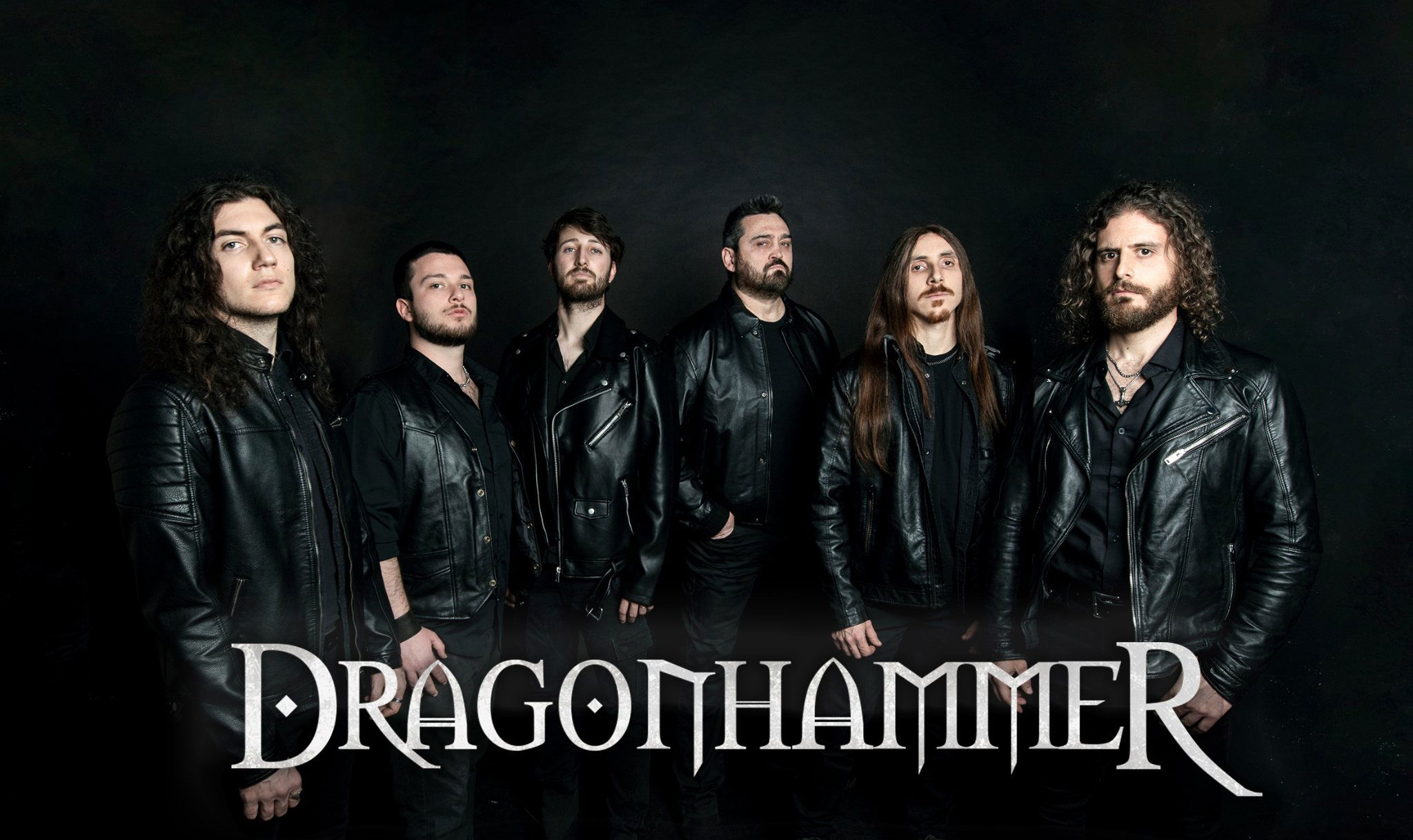 !!!POWER METAL FROM ITALY!!!
We had a conversation with Giulio Cattivera (Keyboards). Enjoy!
Welcome to the FILTHY DOGS OF METAL Webzine.
Tell us a few things about DRAGONHAMMER (Members, Starting Year etc).
We are a power metal band formed in Rome, Italy, in 1999, in the middle of the power metal wave that swept Italy in those years. We have had different "forms" in these 20 years, each with its own style and musical characteristics. We started out making classic late-'90s power metal inspired by fantasy and epic themes. But then we immediately explored more introspective and personal themes, and in the 2010s, our music was more like power progressive metal. In November 2022, we released our latest album with a new line-up. We took back some of the more typical characteristics of the first Dragonhammer, adding a renewed sound and new stylistic elements to our compositions! Currently the band consists of Gae Amodio on bass, myself on keyboards, Flavio Cicconi and Alessandro Mancini on guitars, Marco Berrettoni on drums, and Mattia Fagiolo on vocals.
You have recently released your album ''Second Life''. What is the feedback from your audience as well as from the press?
To tell the truth, we didn't expect such a positive feedback! We were coming from some tough years where we had faced a very important lineup change and we had to find a new way to work and make our music. I can tell you that it's one of the albums we've worked on the most, taking into account all the necessary details. The very positive feedback from fans and insiders is the most important satisfaction that pays off so many years of effort!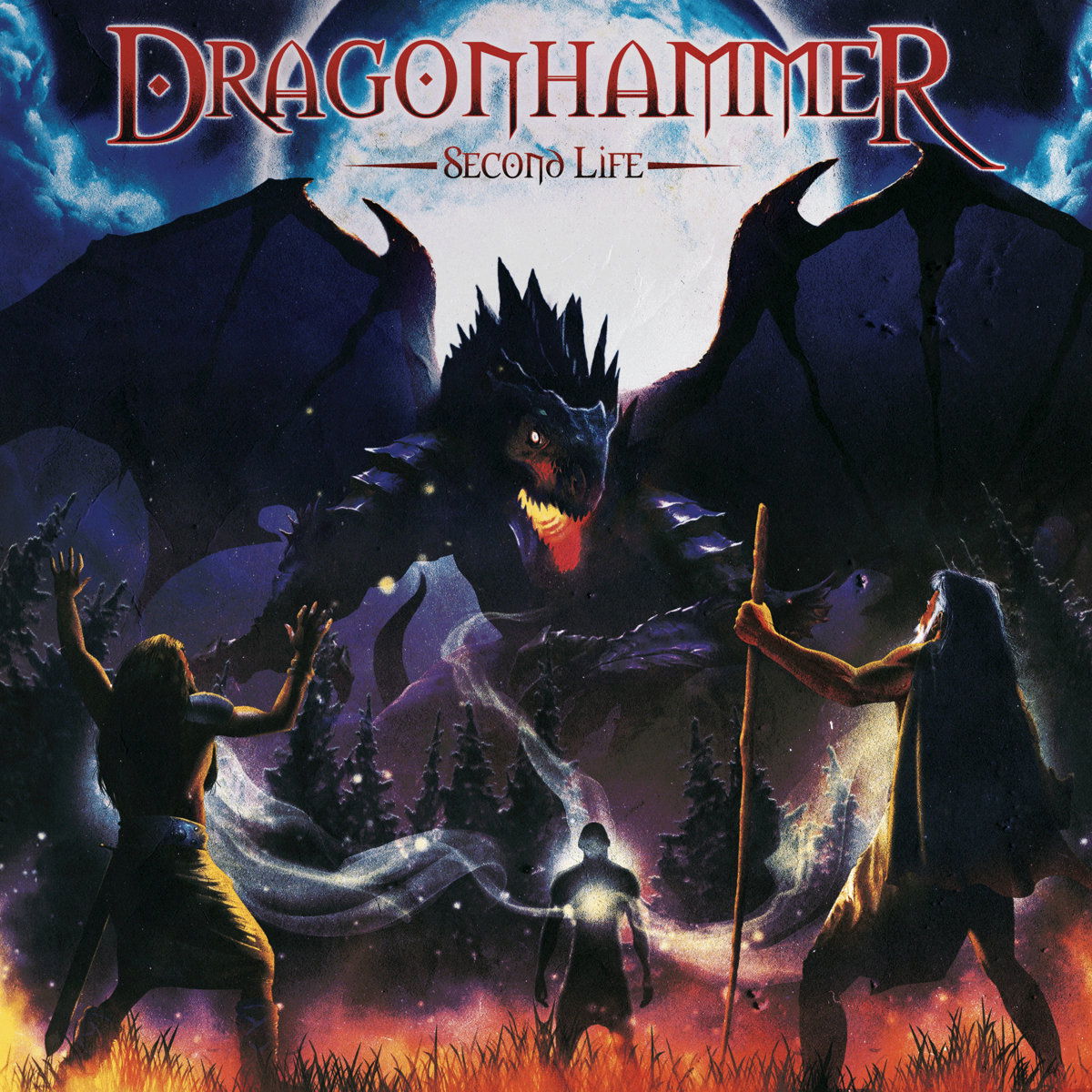 Label or DIY and why?
We are used to managing the operational phases behind the production of the album, but the work done by the label is certainly precious. We are lucky because we work very well with our current label. Many of the steps that come after the artistic creation of an album must necessarily go through a professional label if you want to get good results. It's a team effort that should not harm either party; in the past, we've experienced some unpleasant situations with other labels, and this can be reflected in the final result.
Do you prefer Vinyl, Tape, CD or Digital Format and why is that?
I like to keep up with the times. Nowadays, 95% of music distribution takes place on digital platforms, thanks to the enormous technological evolution of the cloud and streaming. There are many situations in our everyday lives where digital music is much more convenient. I also believe that the way digital platforms can be explored by us makes it easier to discover new bands and new music, which, in some ways, can facilitate our cultural enrichment. On the other hand, people are rediscovering vinyl and cassette tapes because they have a different meaning. They are no longer a mandatory means for listening to music but a choice: a way to get in touch with the band and to give a material "shape" to the music. It gives us different sensations, enhancing our listening experience because we choose to dedicate time to it.
Your music style is Power Metal. Which are your main influences (Favourite Artists / Bands etc.)
There are really many variations of metal, but also of power metal itself! Some aspects are fundamental to us, such as melody, power, and evocativeness; however, the nuances can change depending on the historical period in which the band existed. Bands like Stratovarius, Rhapsody, Iron Maiden, and Hammerfall definitely influenced us, but each member has his personal influences that he brings into the band. The most important thing is the result you want to achieve. For example, I've also listened to a lot of classical and hard rock music, so influences are always quite complex!
Which things do you think a Band should sacrifice in order to succeed? Have you ever sacrificed anything in your life for a better future for your Band?
Well, this is always quite a complex topic. I can tell you that for me, the key to success is fully devoting yourself to what you love. For me, success is not a matter of money or how famous you are; success is measured by how many pleasant sensations you give yourself and to the others while doing what you do. Life doesn't always allow you to do this, and often you have to make some compromises. For me, this is a sacrifice.
Describe your ideal live show as a performance Band. Have you already experienced that?
The live show is like a ritual; there's the moment to inspect the venue and to imagine what the atmosphere will be like, then there's the moment of the technical things like the sound check and the assembling of the instruments. Afterwards, each musician has a personal moment of concentration before connecting with the people and the band itself. The live show is the expression of all the work done, but above all, it is a connection with the public. I believe that every show is unique because each of them is different, and when something goes wrong with that ritual, trouble can come!
Which attributes, do you think, that a new Heavy/Power Metal Band should have in order to gain identity and be unique?
I believe that when the music comes from within you and it's not made just for convenience or emulation, you can be sure that you are making something uniquely yours and not a bad copy of someone else. Personal influences and those of the historical period are absolutely normal and can unite many artists. It has always happened in many other art forms, not just in music. When I visit museums in Rome or in many other places, I always have this confirmation.
Do you believe that Digital Platforms help the new Heavy/Power Metal Bands? Which, do you think, is the ideal way for a Band to promote its work?
I believe that you need to seize the opportunities that the digital world offers. The music distribution business is now digital-only. Knowing some of the underlying mechanisms is extremely beneficial, and to be honest, having a lot of time to devote to the promotion of your digital identity is also crucial. Nowadays, each of us has an online digital identity, which is so important and must be treated and promoted in the best possible way. This aspect cannot be overlooked because promoters and all other entertainment and music professionals will study your digital presence. And this is exactly what happens in all the other jobs too!
Tell us a few things about the New Underground Metal Scene in Italy (Bands, Fanzines, Webzines, Metal Clubs etc.)
In Italy, we are experiencing a somewhat difficult period; many historical clubs have closed. There are fewer chances to see new bands live, but I would say the same for playing metal in general. When I started, there were many venues and promoters who dedicated themselves to organising underground rock and metal events. Now I see that something is missing.This shouldn't demotivate new bands; on the contrary, I believe that today's young bands have many resources because they grew up in a world full of inputs and stimuli that always push them to find new solutions. There are a lot of really great young guys out there.
Do you know anything about the Hellenic Metal Scene?
I'd really like to come and play in Greece; it's a country that I really like for so many reasons, from the sea to good food, but above all for the history. There are many great bands like Septicflesh and Firewind with which we shared the stage together in 2017! And then, as a keyboardist, I can only admire the great Bob Katsionis!
What are your future plans?
I'm already thinking at the next Dragonhammer album!
Thank you very much for your time & Keep up the good work! The closure is yours.
Thank you for the space you have dedicated to us and for your interest. I hope to meet you soon on the road, perhaps at one of our concerts in Greece!
By Steve the Filthy Dog.
PS. Many thanks to Markus (https://www.facebook.com/MetalMessage.Global) for this interview (Cheers mate!)
Dragonhammer contact:
https://www.facebook.com/dragonhammer.official/
https://www.instagram.com/dragonhammerofficial/
https://dragonhammerband.bandcamp.com/album/second-life
https://www.deezer.com/us/artist/4067966
https://soundcloud.com/dragonhammerofficial
https://open.spotify.com/artist/4LSG37HahKzMZvqO3u383B