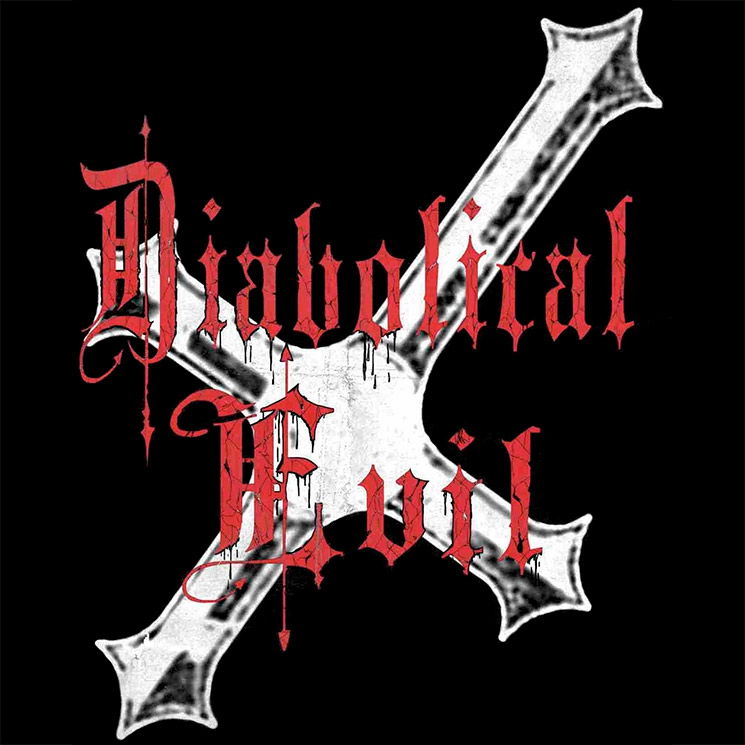 !!!BLACK/SPEED METAL FROM BRAZIL!!!
We had a conversation with Infërnäl Ridër.Enjoy!
Welcome to the FILTHY DOGS OF METAL Webzine.
Tell us a few things about DIABOLICAL EVIL (Members, Starting Year etc).
Well, first of all i would like to thank you for the interview and the support. And man, Diabolical Evil is a One Man Band that i started a while after leaving a band in which I was a guitarist, i always wanted to create something like this, where I could compose about the way I see things and also create my riffs for own account. In a band it is common for everyone's opinion to be heard and worked on, which is valid, but in Diabolical Evil it is not quite like that ... I want to make songs about the things that I think and that influence me inside and outside the music. I started in the second half of last year, where I released one of Evil Command's first tracks, "Soldier Of Hell", and in January of that year I released the full demo. Despite being a One Man Band, I had a lot of support from Gustavo, who besides being an excellent guitarist, was responsible for all the musical production of the demo (master and mix). He helped me a lot with the drum lines too.
You have recently released your demo ''Evil Command''. What is the feedback from your audience as well as from the press?
The public has reacted well, everyone I reach speaks well of my sonority. I feel that I can go further, I have not yet reached where I want to, I have not received so much attention (laughs) but in general, I have had great reactions.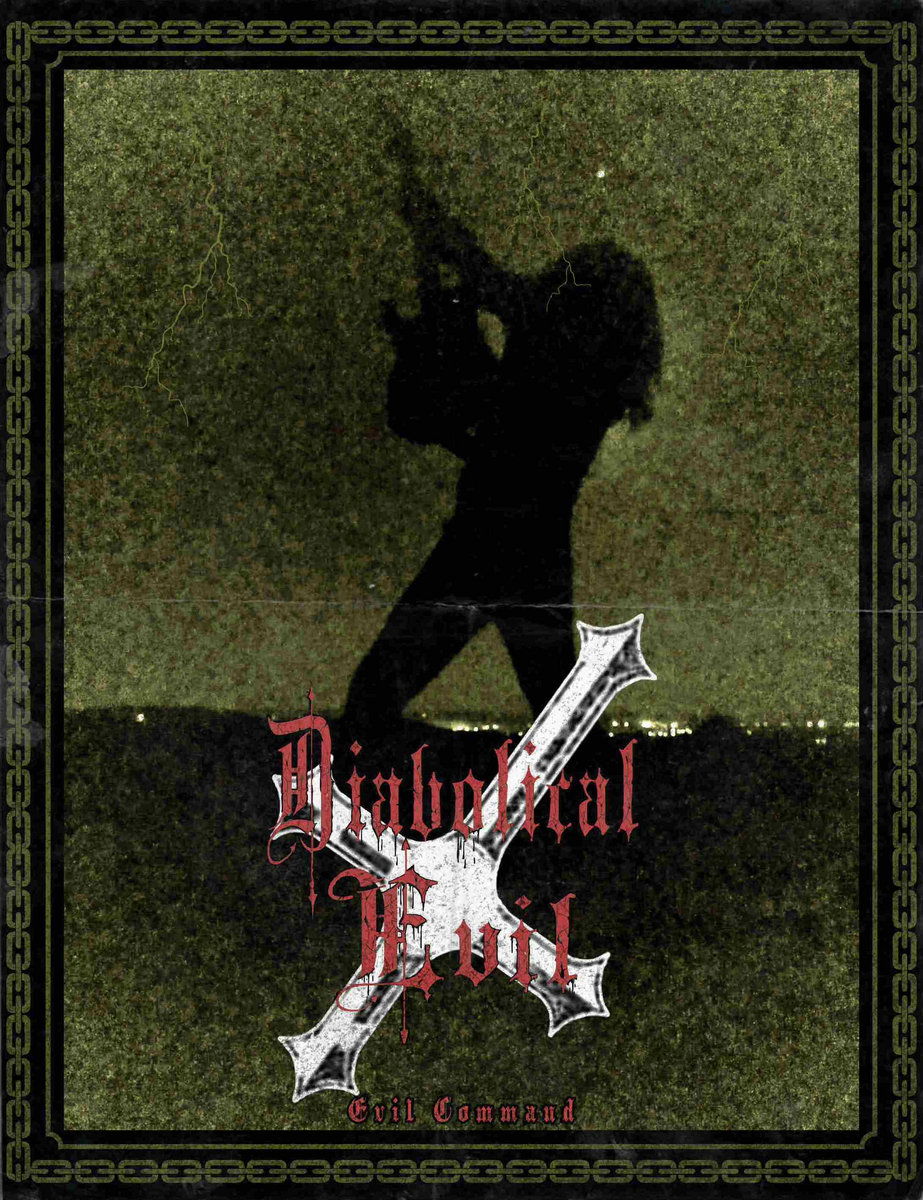 Label or DIY and why?
I think that both ways are cool to promote your music. I know totally DIY people who do a great job just like the record companies do. Regardless of how it is done, feeling good about the end result is what matters most. But, frankly, if any production company is interested in Diabolical Evil, I don't think it's bad. (laughs)
Do you prefer Vinyl, Tape, CD or Digital Format and why is that?
I think that as long as you buy the material directly from the band or those responsible for it, any format is valid. More important than being clogged with physical or digital material, is to like it all and always give full support to those who buy.
Your music style is Black/Speed Metal. Which are your main influences (Favourite Artists / Bands etc.)
Some say Black / Speed, others Speed / Thrash, some just Thrash others only Speed Metal, it's cool, I don't like to impose limits because of the genres and I see that in many bands that I like, and I think this is the right way . Diabolic Night, Cruel Force, Running Wild, Iron Angel, Violent Force, Whiplash, Evil Invaders, Murdeath, Flagelador, Dissection, Slayer, Exodus, Destruction, Hellpoison, Evilcult, if I were to list them really, I would spend hours talking , but among classic old school bands and more current ones, these are the ones I have heard the most over the years.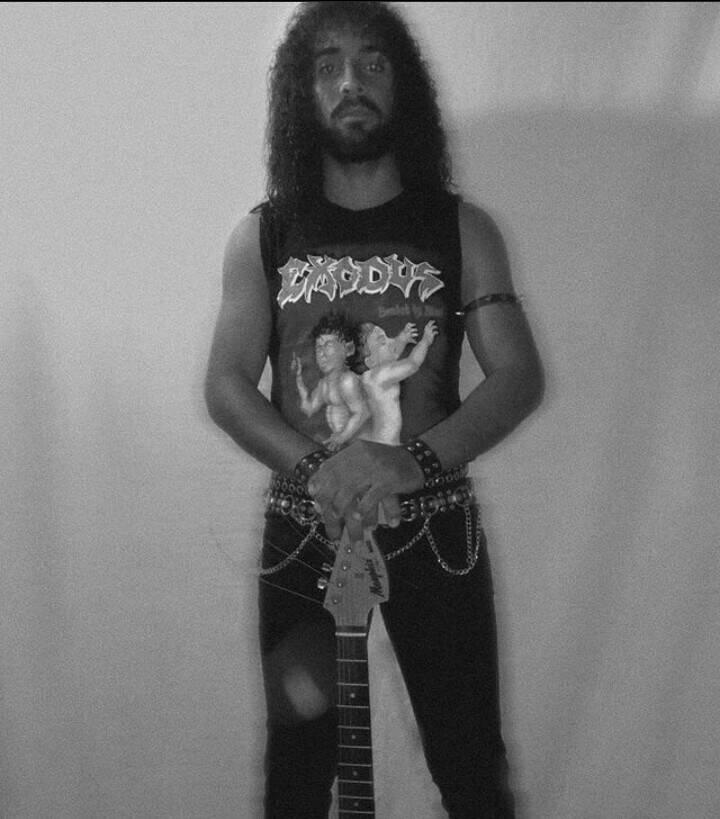 Which things, do you think, a Band should sacrifice in order to succeed? Have you ever sacrificed anything in your life for a better future of your Band?
There are always things that we must give up so that we can move on, this is a fact. Sometimes we end up in conflicting situations where we must make choices that we cherish for our band. This does not mean that it will work, sacrifice alone, it is not always something that will be greatly rewarded. But success always depends on how much you're willing to go for it, it's not just luck. I never really sacrificed anything, but launching a material is not so easy financially speaking so I already let myself go out to drink many times to increase the money to invest in Diabolical Evil.
Describe your ideal live show as a performance Band. Have you already experienced that?
I played live once, but it was with another band and the stage feel is great. All the energy you have in a live show is great and very rewarding, I think that every heavy metal musician likes to experience a moment of closeness with his audience. I am looking forward to this moment for Diabolical Evil, when the situation in the world normalizes, of course.
Which attributes, do you think, that a new Black/Speed Metal Band should have in order to gain identity and be unique?
Above all, it is not to limit yourself. I think this is the most important thing, nowadays all styles are very malleable, and you can use several different influences to create a song. Of course, it is also not legal to exaggerate using this as a justification, knowing what magnifies and enhances your footprint is essential. I believe you have to do a Black / Speed, which likes the final result, being original is not just creating something that nobody has ever seen, you just take something and play it your way.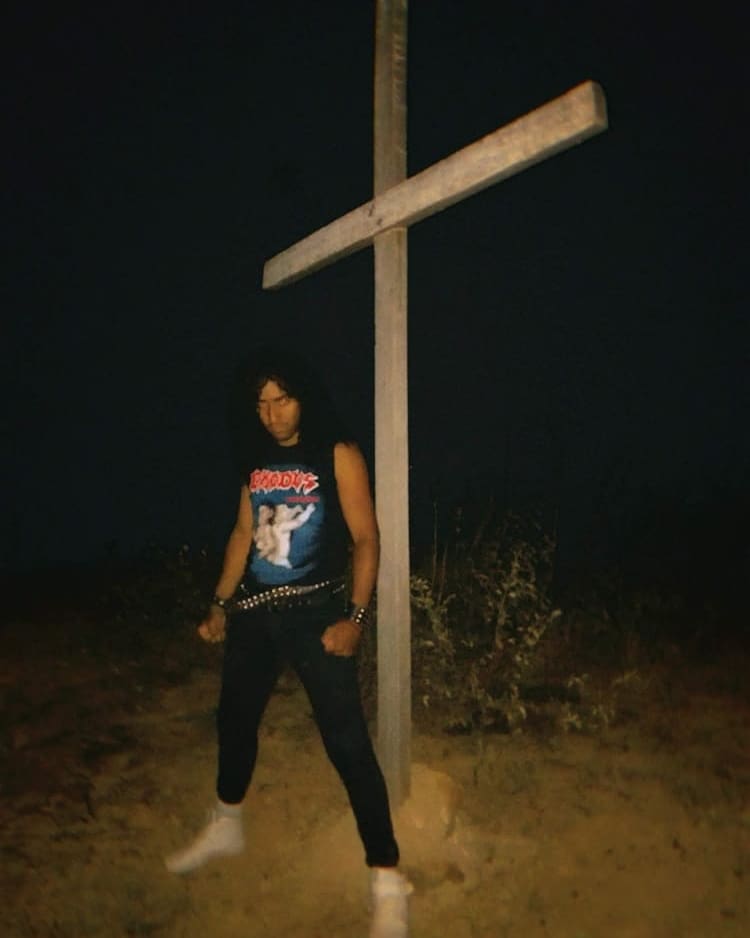 Do you believe that Bandcamp and other Digital Platforms help the new Black/Speed Metal Bands? Which, do you think, is the ideal way for a Band to promote its work?
Not only of Black / Speed but of all the other sub-genres of Heavy Metal, Bandcamp is an excellent way to publicize the material, they have an easy to handle system and are always directly connected with artists, record labels and etc. And as for the forms of dissemination, well, it is always good to take full advantage of all digital platforms, social networks, it is always good to stay active, creating posts, arts and sending your material to people who can enjoy it. The ease of access nowadays makes everything much easier and this should always be used to the fullest!
Tell us a few things about the New Underground Heavy Metal Scene in Brazil (Bands, Fanzines, Webzines, Metal Clubs etc.)
In Brazil there are always good bands in any style of metal that you want to hear. We have a very rich country when it comes to Metal Underground. The almost continental proportions of our country are equivalent in bands, most likely you will always come across something new arriving. And not only the bands, but everyone who is involved in this, there are always people arriving and making reviews, there are many webzines too, as I said, you always find something new and quality all the time.
Do you know anything about the Hellenic Metal Scene?
I know some bands, and I like them, Rotting Christ, Bio-Cancer, Slaughtered Priest are some of them, sorry if it seems little, but the truth is that I never went so deep, but with these references, it seems to me a great scene.

What are your future plans?
I am working on a future release, but I am still in the process of composing and I need to improve a lot, but, I can already say that the successor is on its way and soon I will make information about it available, so stay tuned.

Thank you very much for your time & Keep up the good work! The closure is yours.
Thank you very much for the interview, I think it's really cool to talk a little about Diabolical Evil and Heavy Metal in general. To everyone who likes a good Black / Speed, listen to Evil Command and stay tuned, soon another diabolical threat will emerge! Take care and see you next time!
By Steve the Filthy Dog.
DIABOLICAL EVIL CONTACT:
https://diabolicalevil666.bandcamp.com/
https://www.facebook.com/DiabolicalEvil666/
https://www.instagram.com/diabolical_evil/