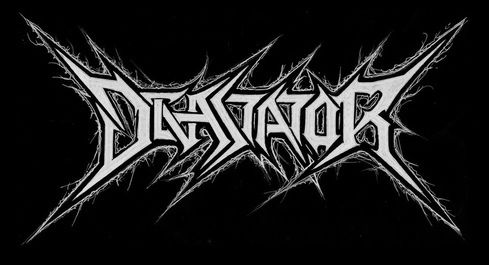 !!!HELLISH BLACK/THRASH METAL FROM THE UK!!!
We had a conversation with DEVASTATOR.Enjoy!
Welcome to the FILTHY DOGS OF METAL Webzine.
Tell us a few things about DEVASTATOR (Members, Starting Year etc).
It's difficult to a put a concrete formation year on this band, it was originally a side project consisting of current lead guitarist Richard Bateman, current drummer Jack Scarlett and current bassist/lead vocalist Thomas Collings under a completely different name that was treated somewhat carelessly, we were more interested in getting drunk together and playing covers than any of the things we would eventually go on to do once we put the beers away.At a certain point in 2017, with more free time on our hands due to the dissolution of our main individual bands we decided to take things a little more seriously, we changed our name to Devastator and obtained a second guitarist in Christopher Whitehurst and began to put the finishing touches of our debut demo which was eventually released in summer 2018. After a year and a half of extensive live performances and a new album written and recorded we signed to Clobber Records in early 2020 and our debut full-length album 'Baptised in Blasphemy' was finally released later that year on July 10th.
You have recently released your album ''Baptised in Blasphemy''. What is the feedback from your audience as well as from the press?
Both have been extremely exceptional, what has surprised us the most is the amount of international exposure it has had. Almost every day we are receiving reviews, messages and photos of our new album from all around the world, we have sent CDs and tapes out to five different continents and merchandise as far as South Australia all the way on the other side of the planet, the reach of this has been mind-blowing and we cannot be more appreciative of everyone who has purchased it so far.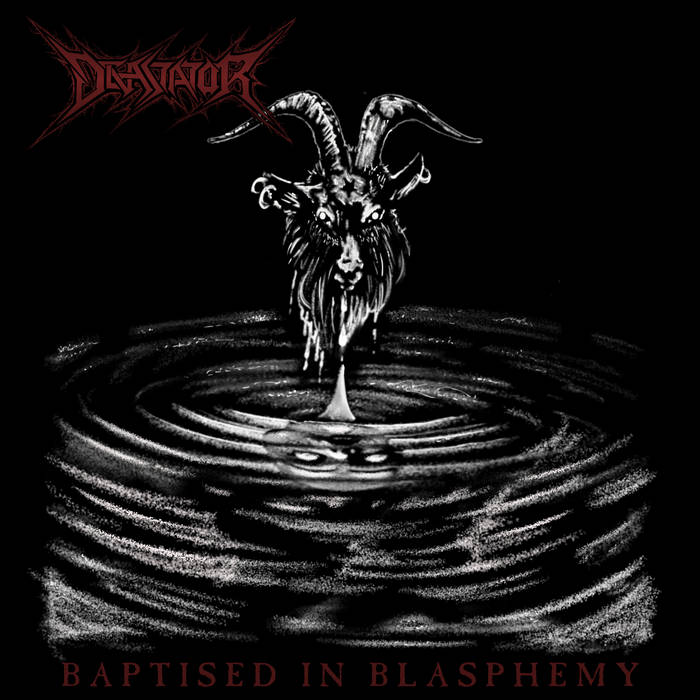 Label or DIY and why?
We released our debut self-titled demo independently on a digital platform and as well as that had done for us we knew that if we wanted to make as big of an impact we possibly could with our first album then we would need to get it out on a label. Clobber Records were and still are a great fit for us, consistent professionals and extremely easy to work with. We couldn't be happier with how they have handled our first full-length release and we look forward to the strong future with them.
Do you prefer Vinyl, Tape, CD or Digital Format and why is that?
Individually we use or have used all four formats, our stance is as long as we can listen to music than it doesn't matter what format it comes in.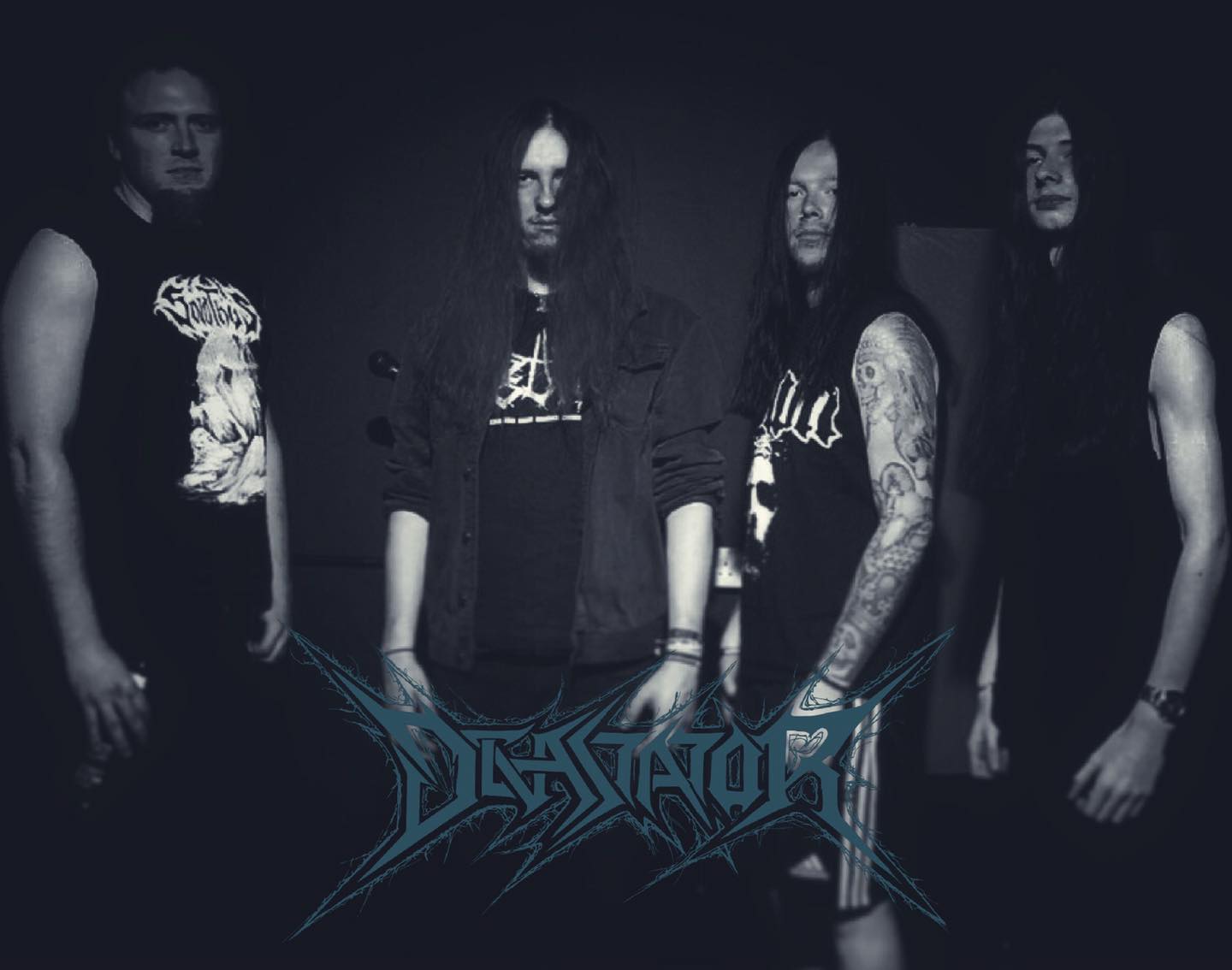 Your music style is Black/Thrash Metal. Which are your main influences?

It should come as no surprise from how sound, our influences are very much worn on our sleeves: Venom, Motörhead, Bathory, old Sodom, old Slayer, y'know? All the best stuff.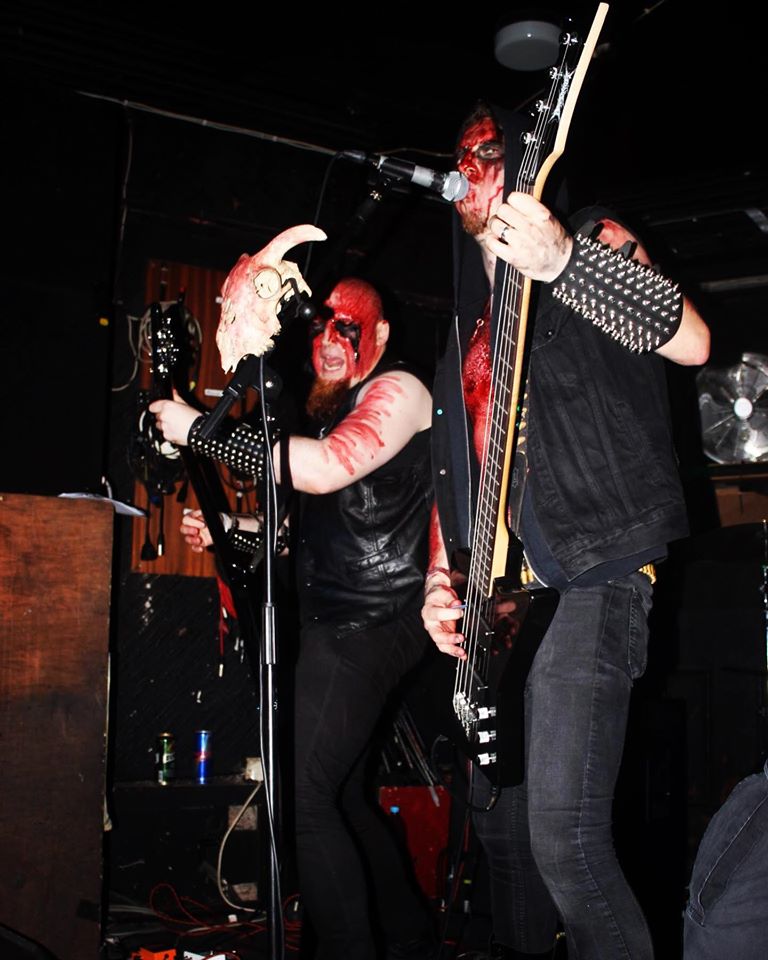 Which things, do you think, a Band should sacrifice in order to succeed? Have you ever sacrificed anything in your life for a better future of your Band?
It entirely depends how seriously you want to take it, being in a band can be an extremely costly hobby and you really have to work at it to make it something, it also helps if you enjoy it as well…of course! What have we sacrificed? Sleep, time, money, cohesive relationships with other people, the odd small animal…and a fair few items of clothing due to our various stage antics.
Describe your ideal live show as a performance band?
Our ideal live show is more of what we are doing already but bigger with pyro. Simple as.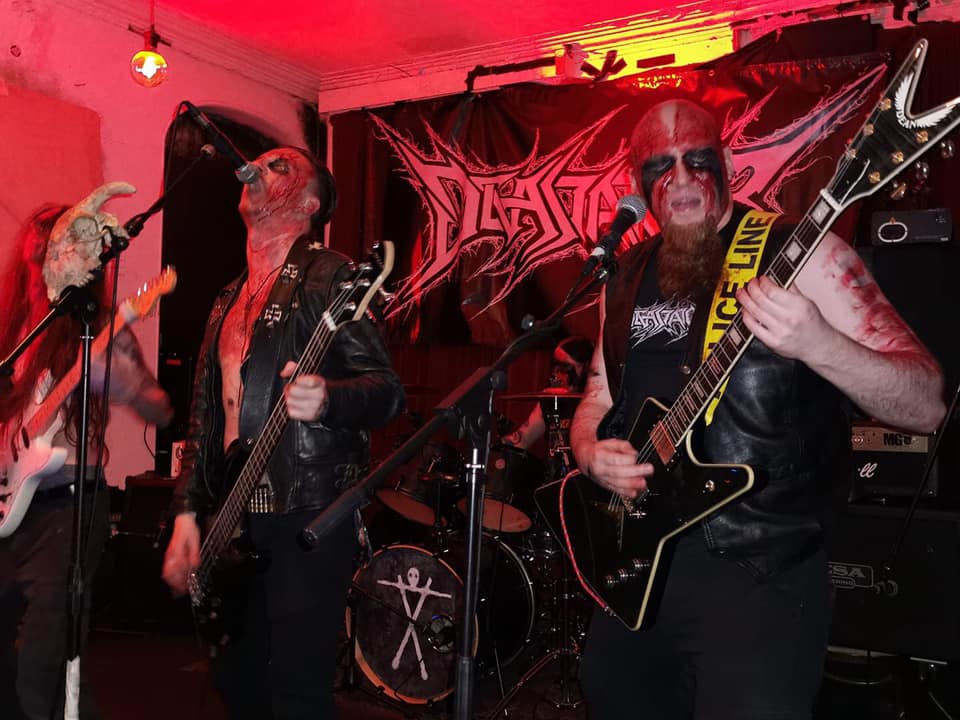 Which attributes do you think that a new Black/Thrash Metal band should have in order to gain identity and be unique?
Want to sound truly unique? Don't play Black Thrash. It's no secret that it's a rather niche subgenre of metal, it isn't easy to sound totally unique but you gain your identity by what you bring to the table. It's entirely down to what the band does compared to their peers and how they implement their influences in their music.
Do you believe that Bandcamp and other Digital Platforms help the new Black/Thrash Metal bands? Which, do you think, is the ideal way for a Band to promote its work?
As we said before, it's rather niche and still very much dwells in the underground. Having Bandcamp and other digital platforms helps underground artists like those who play Black Thrash to thrive and expand their music across the world through a simple digital medium, which has become the standard for how the modern society consumes entertainment like music and film, through popular streaming services.
Tell us a few things about the New Underground Metal Scene in the UK
The UK is hub of incredible bands from all subgenres metal, if we had the time we would list them but we are under the clock here. A few of our friends and peers in the scene like Hellfekted, Hellripper, Abduction and Beyond Your Design have been tearing it up over here in the underground, we strongly suggest you take note of all of them.Obviously before COVID struck, there were metal gigs every weekend up and down the UK, full scales tours and international bands embarking on huge arena tours here, hopefully we can return to that after the pandemic passes.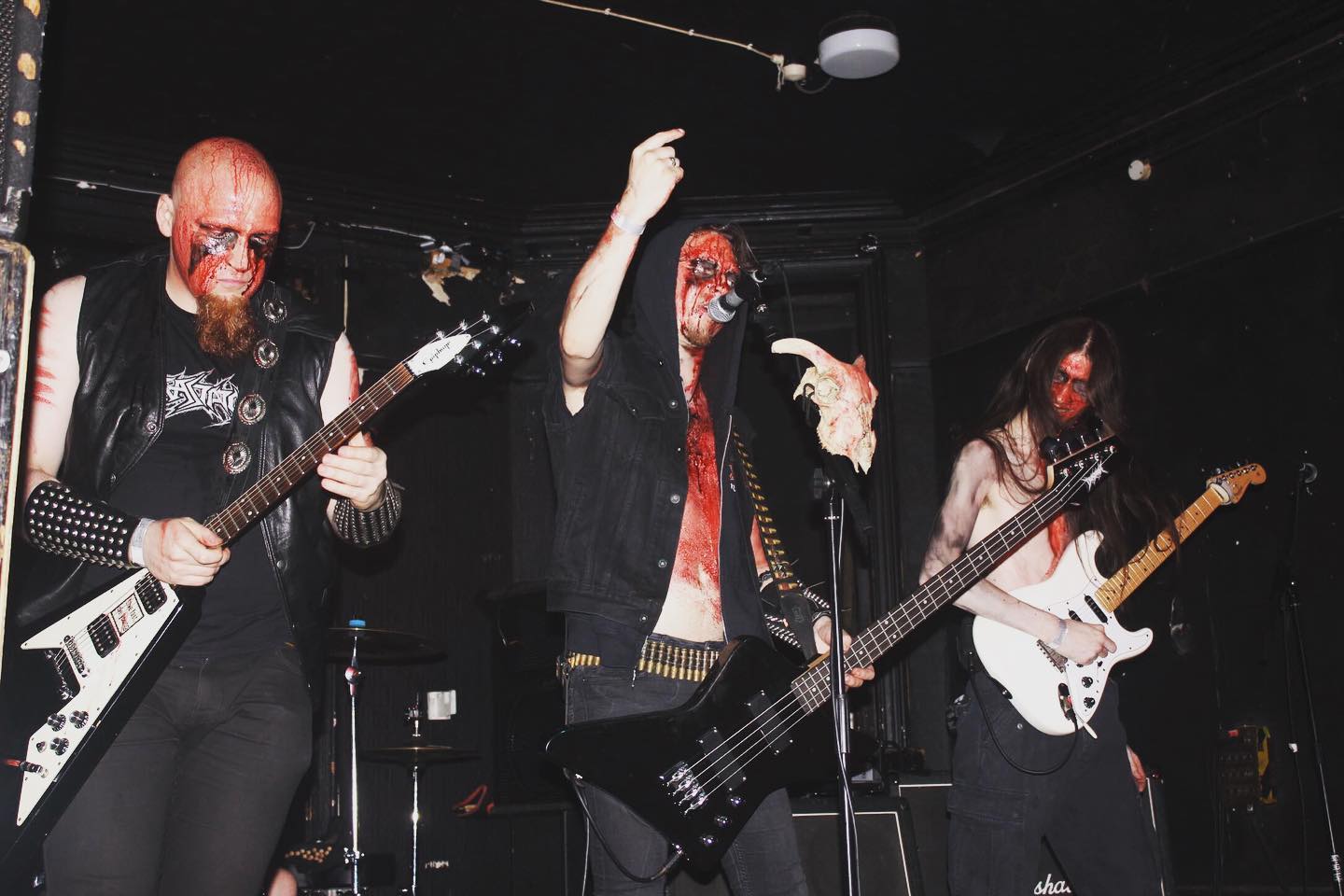 Do you know anything about the Hellenic Metal Scene?
We do not, what is it?
What are your future plans?
Our future plans are well hidden for now, however as it currently stands we will continue to promote the new album in any way we can and hopefully if luck is on our side we can finally get back on the road and begin touring again.
Thank you very much for your time & Keep up the good work! The closure is yours.
Thank you very much for reaching out to us! Cheers to everyone who has supported us and bought the new album. Check us out on social media: Facebook, Instagram and pick our new album at the official Clobber Record website.
By Steve the Filthy Dog.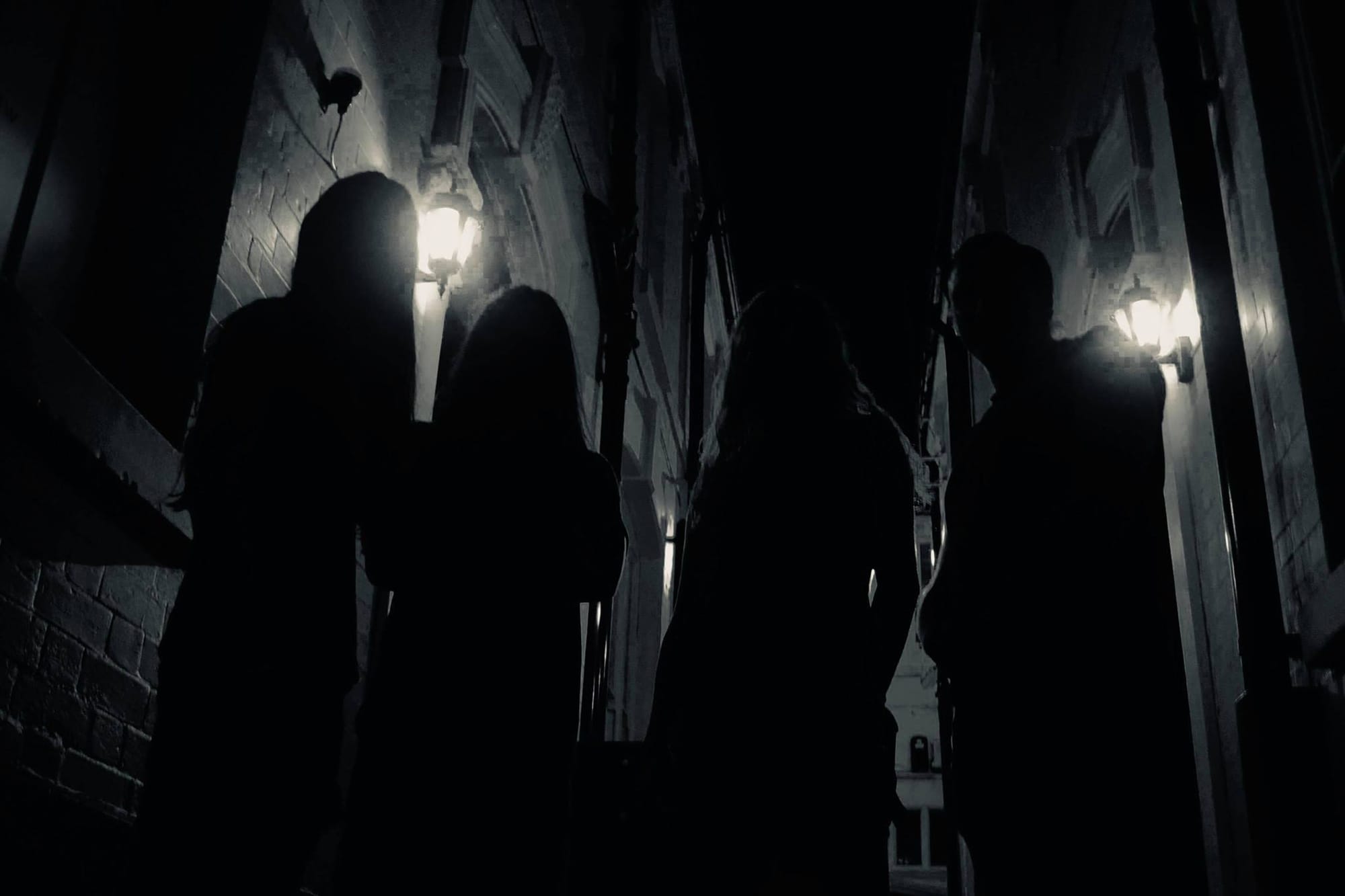 DEVASTATOR CONTACT:
https://devastatorblackthrash.bandcamp.com/album/baptised-in-blasphemy