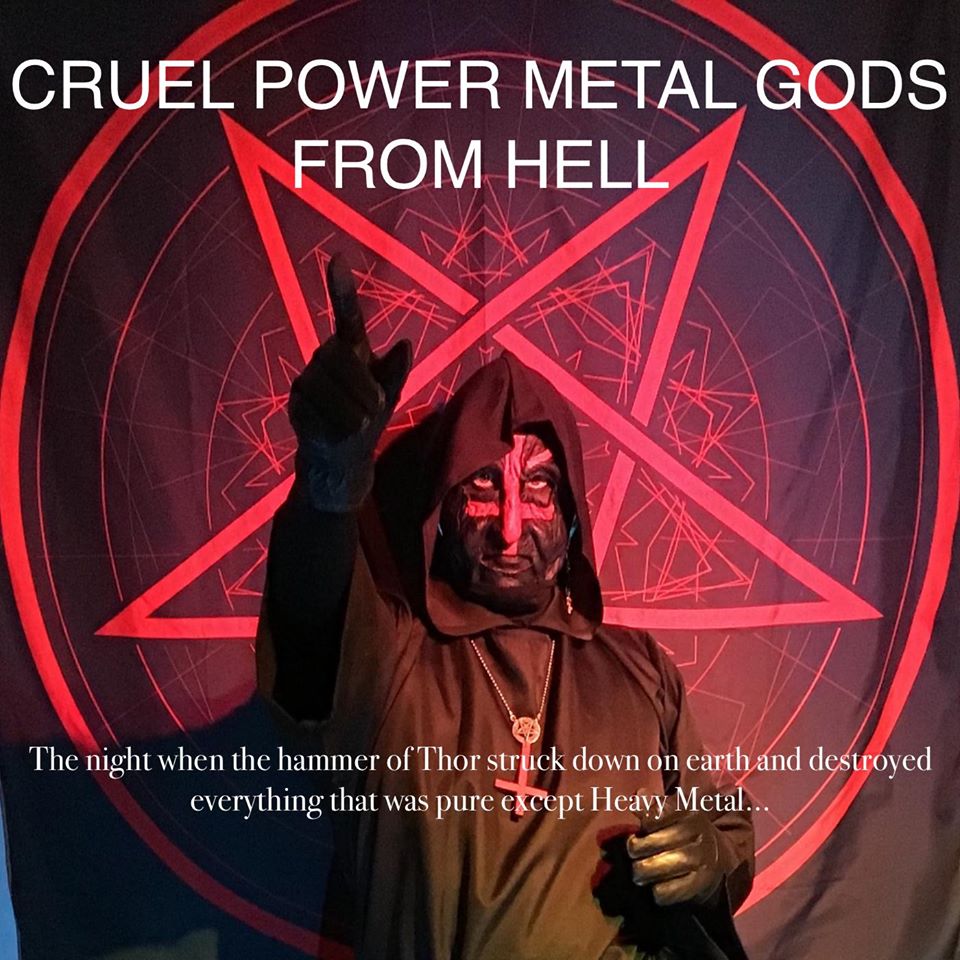 !!!A MYSTERIOUS BAND FROM HELL!!!
We had a conversation with K-Rex Blood (Vocals). Enjoy!
Welcome to the FILTHY DOGS OF METAL Webzine.
1. Tell us a few things about CRUEL POWER METAL GODS FROM HELL (Members, Starting Year etc).
CPMGFH: K-Rex Blood (vocals), Aragorn Iron Fuck (Guitar), Jurk Thunder (Bass), Rexal Fist (Drums) and Eraxa Turk (Lead guitar. No longer with us).
Me and Aragorn started the band and writes most the songs. We started a while ago because we felt an urge to play metal music and change the scene.
Many metal bands when we started out, and to this day, lack true passion for hard n heavy metal music. We wanted to change that! We don't care about fame or money, we just wanna play metal music.

2. You have recently released your new EP ''The Night When the Hammer of Thor Struck Down on Earth and Destroyed Everything That Was Pure Except Heavy Metal...''. What is the Feedback from your audience as well as from the Press?
Great, as far as I know. But... like I said, we don't care about that stuff. We don't care what people think of us or our music.
The reason we are doing this interview is because our friend runs a Facebook-page and he asked us.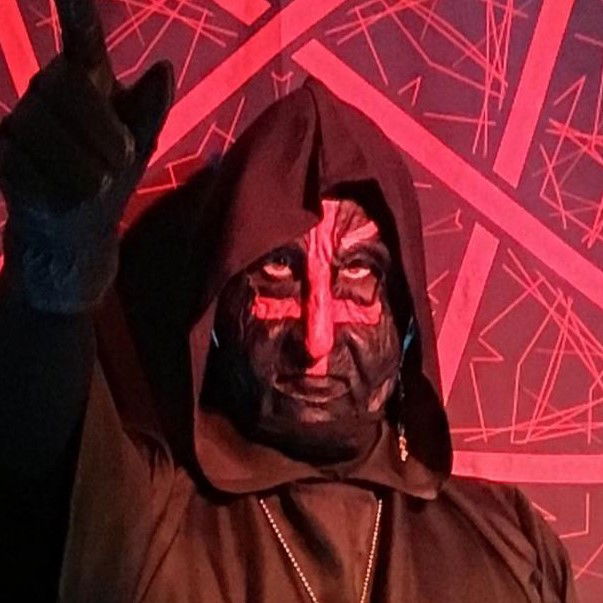 3. Label or DIY and why?
Through the years we've had many offers from labels but have turned them down.
It just seems easier to be true metal when it´s on your own terms, especially nowadays when you can do everything yourself. Also... fuck labels!

4. Do you prefer Vinyl, Tape, CD or Digital Format and why is that?
As far as I know, vinyl is the only format the members of CPMGFH has access to... We only uploaded the songs on the www because our friend thought it was a good idea. So I´d say vinyl.

5. Your music style is Hard n' Heavy Metal. Which are your main influences (Favourite Artists / Bands etc.)
Maiden, Priest, Accept... but the best and most classic metal album of all time is "Lonely Hero" by the band Sadwings. That is truly one outstanding album.

6. Which things, do you think, a Band should sacrifice in order to succeed?
Have you ever sacrificed anything in your life for a better future of your Band?
If you really believe in metal, you are willing to sacrifice everything. Metal above all. Fuck everything else. Eraxa Turk sold his soul to be the best metal guitarist in the world.

7. Describe your ideal live show as a performance Band. Have you already experienced that?
We don't care about playing live. We will never sell out.

8. Which attributes, do you think, that a new Hard 'n Heavy Metal Band should have in order to gain identity and be unique?
True heavy metal spirit and loud guitars. If you have this, you need no image. Just BE metal. Dig deep in the ground until you reach hell and steal the great songs from satan. That's what we did.

9. Do you believe that Bandcamp and other Digital Platforms help the new Hard n' Heavy Metal Bands? Which, do you think, is the ideal way for a Band to promote its work?
I have no idea.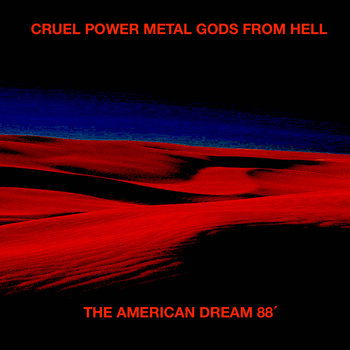 10. Do you know anything about the Hellenic Metal Scene?
No.

11. What are your future plans?
Record more music, drink, fight and then we'll see.

12. Thank you very much for your time & Keep up the good work! The closure is yours.
Thank you. Stay metal! / K-Rex Blood.
By Steve the Filthy Dog.
CRUEL POWER METAL GODS FROM HELL CONTACT:
https://www.facebook.com/Cruel-powermetalgods-from-hell-276305479060291/
https://cruelcruelpowermetalgodsfromhell.bandcamp.com/