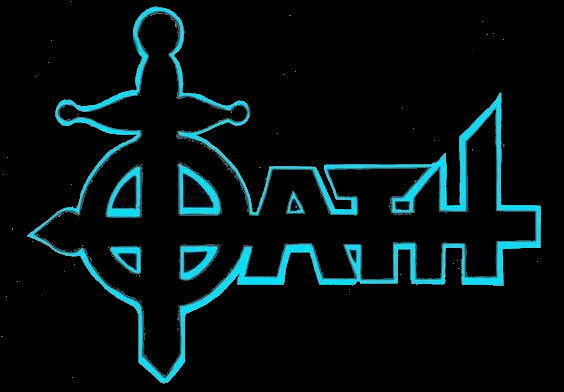 We had a conversation with Steven Waddell. Enjoy!
Welcome to the FILTHY DOGS OF METAL Webzine.
1. Tell us a few things about OATH (Members, Starting Year etc).
Sure, Oath began last year in the summer, my other band Tantrum had finished writing for our first record Melt it Down so I had some spare time and just started messing with some riffs that didn't really fit what Tantrum was doing.
I took a lot of inspiration from the band Fetid Zombie who are a one man death metal band from the states. Also Hellripper from here in Scotland.
The idea of doing everything myself with no compromise was really appealing to me and so Oath began and I am the sole member so i do all the vocals, instruments, production, artwork, everything!

2. On 1st of January you are going release your new Album ''Legacy'' but before that, you have it already on your Bandcamp page. What is the Feedback from your audience as well as from the Press?
The feedback has been mostly positive, the only criticism has been about the production which is deliberately Lo Fi.
However just as many people love that part of it so I guess you shouldn't listen to feedback right? As a listener I don't really give two shits about production I just want to hear a good song.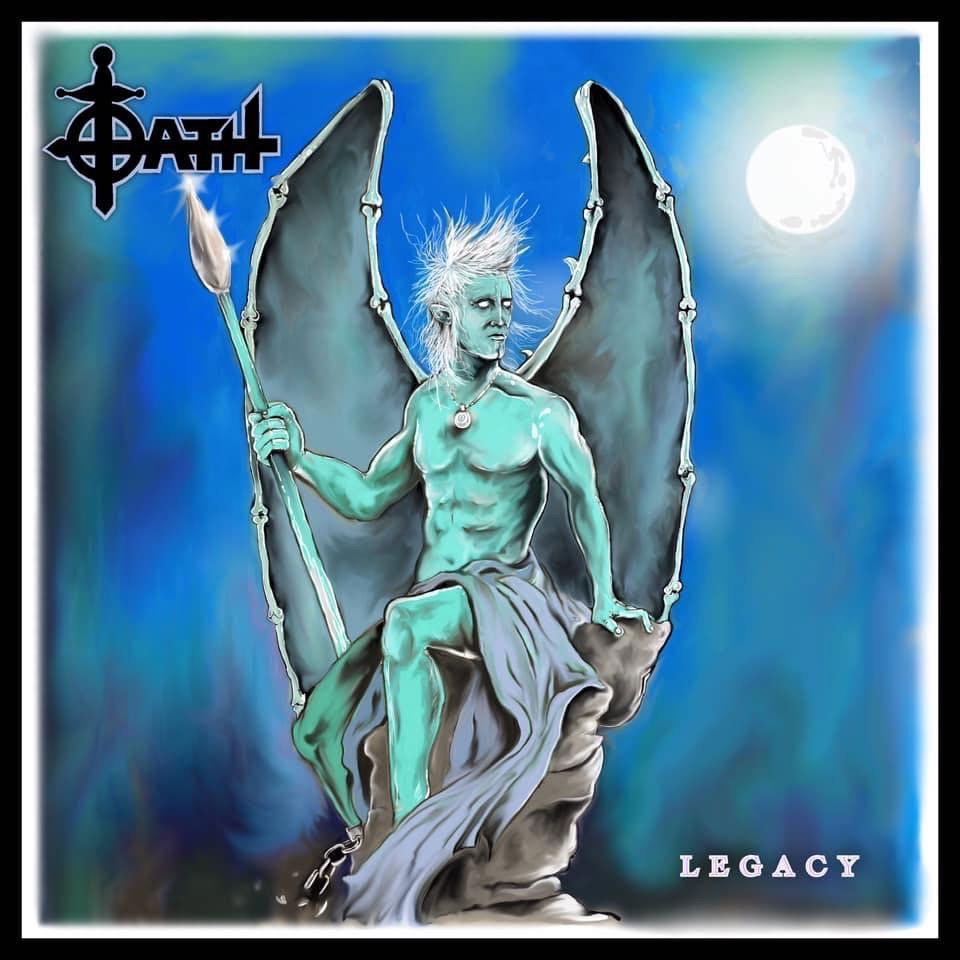 3. Label or DIY and why?
There is a middle ground. Oath was helped massively in the beginning by independent distribution labels such as Witchcraft records in Catalonia and Underground Power in Germany.
They really helped get the word out so I am always open to working with these kind of labels, however as far as signing with a label?
Nope. I don't want to work towards someone else's schedule, I need total freedom to do exactly what I want, when I want. And signing with a label would restrict that too much. So it's DIY for me.

4. Do you prefer Vinyl, Tape, CD or Digital Format and why is that?
I listen to all of them. My preference is vinyl because i enjoy putting headphones on and disappearing into an album and vinyl allows for that with the larger artwork, and if you have a decent system the sound quality is better.
I love cassettes as I just think theyr cool as hell, again I have a decent tape deck so that really helps.
If your blasting tapes on a little Aiwa Walkman it will probably sound shit. Cds I listen to in the car and then at night I usually listen to newer bands on the Bandcamp app.

5. Your music style is Heavy Metal. Which are your main influences (Favourite Artists / Bands etc.)
Maiden, Leppard, Magnum, Fetid Zombie, Darkthrone, Thin Lizzy, Celtic Frost, Angelwitch, Carcass, Haunt, Sabbath, Beastmaker, Dream Troll, Wytch Hazel, Praying Mantis,
I also listen to some synthwave acts, LeBrocke and Timecop 83, also the Cure, Smiths, The Police.

6. Which things, do you think, a Band should sacrifice in order to succeed? Have you ever sacrificed anything in your life for a better future of your Band?
The biggest sacrifice you should make is get rid of your leisure time!
Seriously though you can't be lazy in this game, I have 3 kids, a day job, a girlfriend and 2 bands, you need to make sure every minute of every day is spent being productive.
You can't sit on your arse binge watching Netflix box sets! It's like that old saying, "success is 10% inspiration 90% perspiration" it's ALL about the work ethic .

7. Describe your ideal live show as a performance Band. Have you already experienced that?
No because as a one man band Oath has never played live! However maybe in the future if I can get the right musicians I would take it on the road.
However with my band Tantrum the ideal show for me is just one where the sound on stage is good, if I can hear my guitar well then I don't care about anything else. I mean a good crowd is nice too of course!

8. Which attributes, do you think, that a new Heavy Metal Band should have in order to gain identity and be unique?
Just write SONGS! Memorable ones! And right about what you know, of your not a steel clad harbinger of doom then don't say you are, if your not a leather winged love machine then don't pretend to be.
You know if your a rain soaked every day working joe then write about that, THAT would interest me.
All the songs on Legacy are true life, it's as real as can be and I think that's missing from the heavy metal scene, make it relatable, and of course make sure there's riffs and make sure you can play well.
Look at what all the other bands in your scene are doing and then try to NOT do that!

9. Do you believe that Bandcamp and other Digital Platforms help the new Heavy Metal Bands? Which, do you think, is the ideal way for a Band to promote its work?
I LOVE bandcamp, it treats artist really well and allows us to get paid and gives us a direct link to our fans. I don't use Spotify or Apple Music but I have done, theyr ok too but if you use Bandcamp your directly helping the artist out.

10. Tell us a few things about the New Underground Metal Scene in Edinburgh, Scotland UK (Bands, Fanzines, Webzines, Metal Clubs etc.)
There's not really much of an old school metal scene in Scotland at all.
There Hellripper of course but no one else really. Most Scottish bands are kind of generic rock bands, not my thing at all.
The Uk scene has some great bands though, Dream Troll, Promethium, Wytch Hazel, Eliminator to name a few.

11. Do you know anything about the Hellenic Metal Scene?
Firewind doesn't count right?
Of course I know Rotting Christ, I also like a band called Swamp, really good old school Death Metal from Greece, also Stygian Oath, more old school traditional metal, kind of Maiden sound to them , good band.

12. What are your future plans?
I think the next thing for Oath will be either an ep or a split with someone, We'll see! I plan to keep very busy and productive

13. Thank you very much for your time & Keep up the good work! The closure is yours.
Thanks for the interview! If you like a band, follow them on Bandcamp and buy a little something, even just one song purchase helps us all out! Cheers!!!

By Steve the Filthy Dog.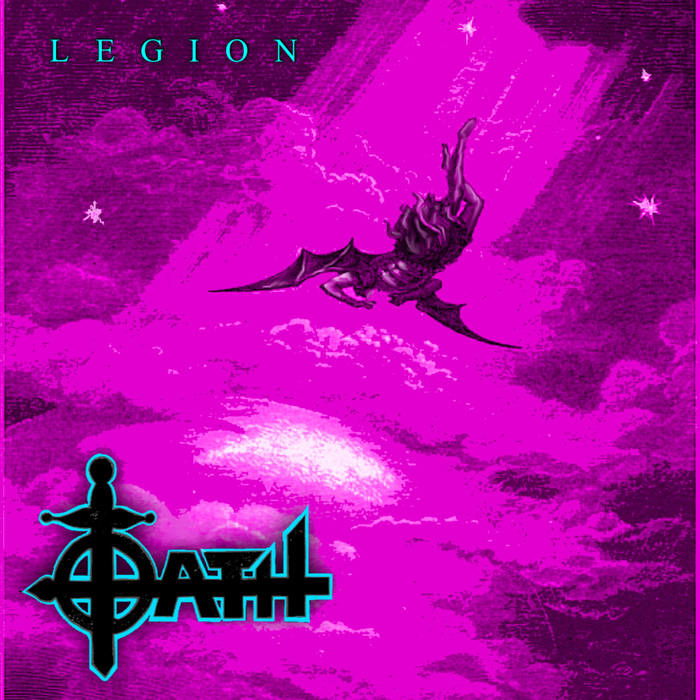 OATH CONTACT:
https://www.facebook.com/oathuk/