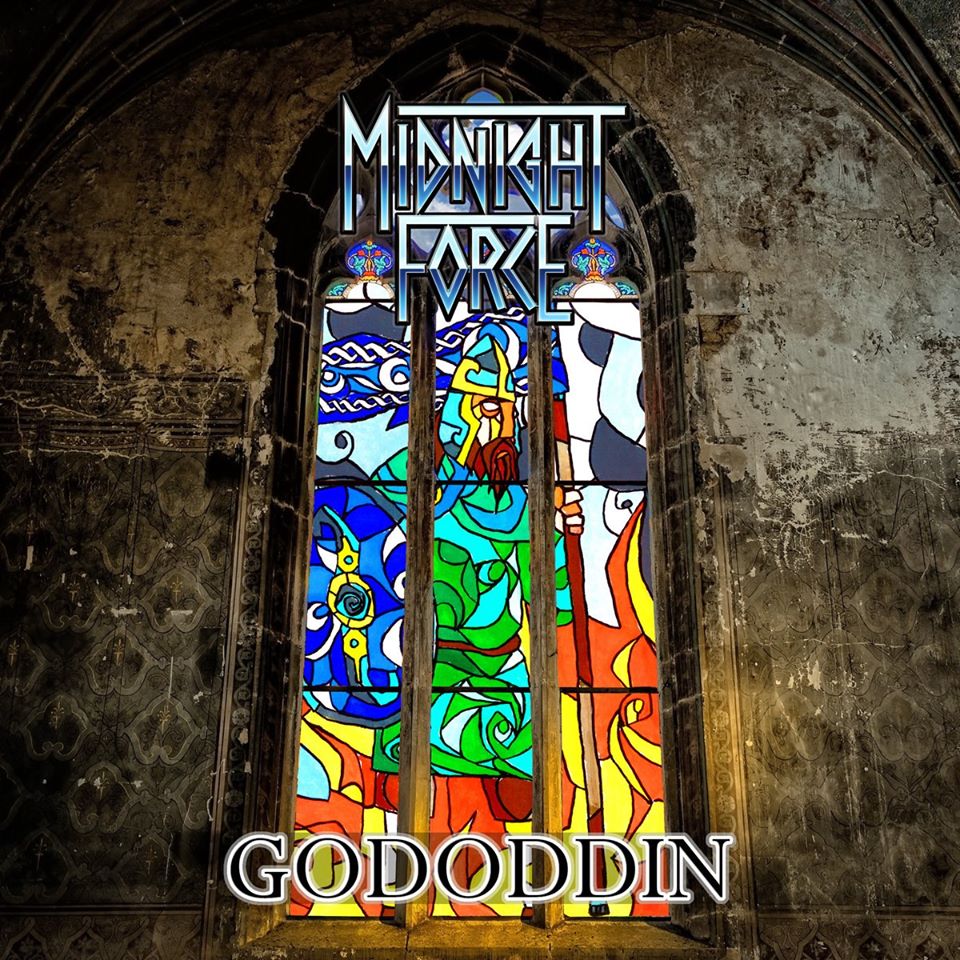 !!!TRUE SCOTTISH HEAVY METAL!!!
We had a conversation with Ansgar (Guitars). Enjoy!
Welcome to the FILTHY DOGS OF METAL Webzine.

1. Tell us a few things about MIDNIGHT FORCE (Members, Starting Year etc).
We started, as Midnight Force, in 2016, so about 3 years ago. We knew each other from previous bands and projects but Midnight Force was the first time we felt like it all clicked and we were doing something we love.
All of us met at Glasgow University and, after earlier projects, things picked up pace with Midnight Force. Within now 3 years we have released an EP and two albums as well as playing all over Europe!

2. You have recently released your new album ''Gododdin''. What is the Feedback from your audience as well as from the Press?
Although some reviews complain about the production, the overall feedback is again great, like with our debut.
Our fans and friends love it and the new songs went down very well live and contain some new crowd pleasers and fan favourites like for instance "Parthia" or "Doom of Kiev".
We have performed the album in full a few times and it always seemed to work really well!

3. Label or DIY and why?
The recording process, as well as merchandise, booking etc. is done DIY by ourselves.
For the distribution and printing of the album however we use Iron Shield Records (and have worked with Greek label Eat Metal and German label Dying Victims in the past).
A label has more connections to reviewers, distributors etc. as well as the resources to press the album on CD and especially vinyl, which can be very expensive to do privately.
In that respect a label can be immensely helpful and thankfully there are many dedicated small, underground labels in our scene!

4. Do you prefer Vinyl, Tape, CD or Digital Format and why is that?
CD for general sale and spreading the word, vinyl to bring out the artwork more and because it feels like a great accomplishment to see your album on LP, and tapes for collectors and novelty value.
Digital formats are useful to get the word out there and keep people engaged, with social media posts etc.
For a band in our genre there is no way around having physical copies because the fans are obsessed (and thank god for that!) with collecting the album on whichever format you have.
This keeps the scene and bands alive!

5. Your music style is Heavy Metal. Which are your main influences (Favourite Artists / Bands etc.)
Yes we would describe ourselves as classic metal, although we never set out to be yet another clone of the 80s bands.
Our main influences of course come from classic bands like Wishbone Ash, Manilla Road, Cirith Ungol, Omen,
Iron Maiden, Judas Priest or Accept but we always liked the more quirky aspects of Heavy Metal in the sense that there is basically no limit to what you can do within an (apparently) so tightly "regulated" genre.
For instance we use lots of backing vocal harmonies, flutes, violins or keyboards in a sense that we find still fits with old school metal and adds to the genre rather than dilute and destroy it (like some other metal genres do).
So whilst we enjoy comparisons to the heroes of old, we are very proud to keep creating our own take of this genre without following one band or another too closely.
We have heard often that people try and pinpoint "what we sound like" after concerts but couldn't agree on a specific band, which for us is pretty much the highest praise we can get.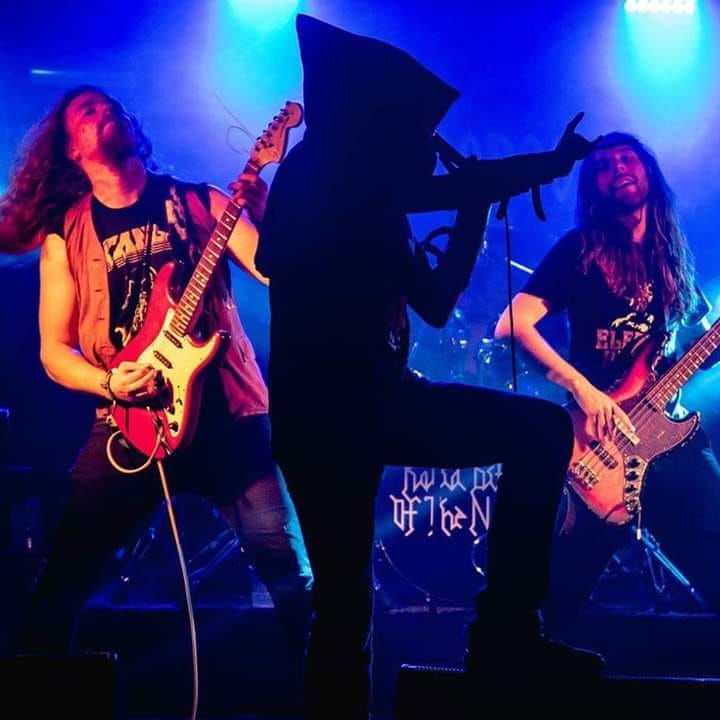 6. Which things, do you think, a Band should sacrifice in order to succeed?
Have you ever sacrificed anything in your life for a better future of your Band?
Well, certain sacrifices have to be made otherwise you can either just leave the whole thing or just play the occasional birthday party or so.
Free time, a good amount of your hard earned cash and sleep probably have to be sacrificed, at least to an extent, to make anything out of your band.
We have tried right from the start to get out of Scotland, so paying flights or bus, or train tickets up front had to be done, until we worked our way into a position where we can now ask for travel costs to be covered (at least to an extent) etc.
It can hurt, for example when no one buys merch and you are stuck with all the costs, but without these sacrifices you can either pray that some label signs you and pays for your trips 80s style or stay in your hometown and play for your mates.

7. Describe your ideal live show as a performance Band. Have you already experienced that?
Ideal setting is of course a good stage, good sound and a good crowd! We are fortunate enough to have experienced some such gigs where everything just fell into place and clicked!
Also we would, if we get the budget together, love to do more with stage props and designs, like say Iron Maiden do. We use swords, daggers, costumes etc. but we would love to expand on that when we have the space and time to do so!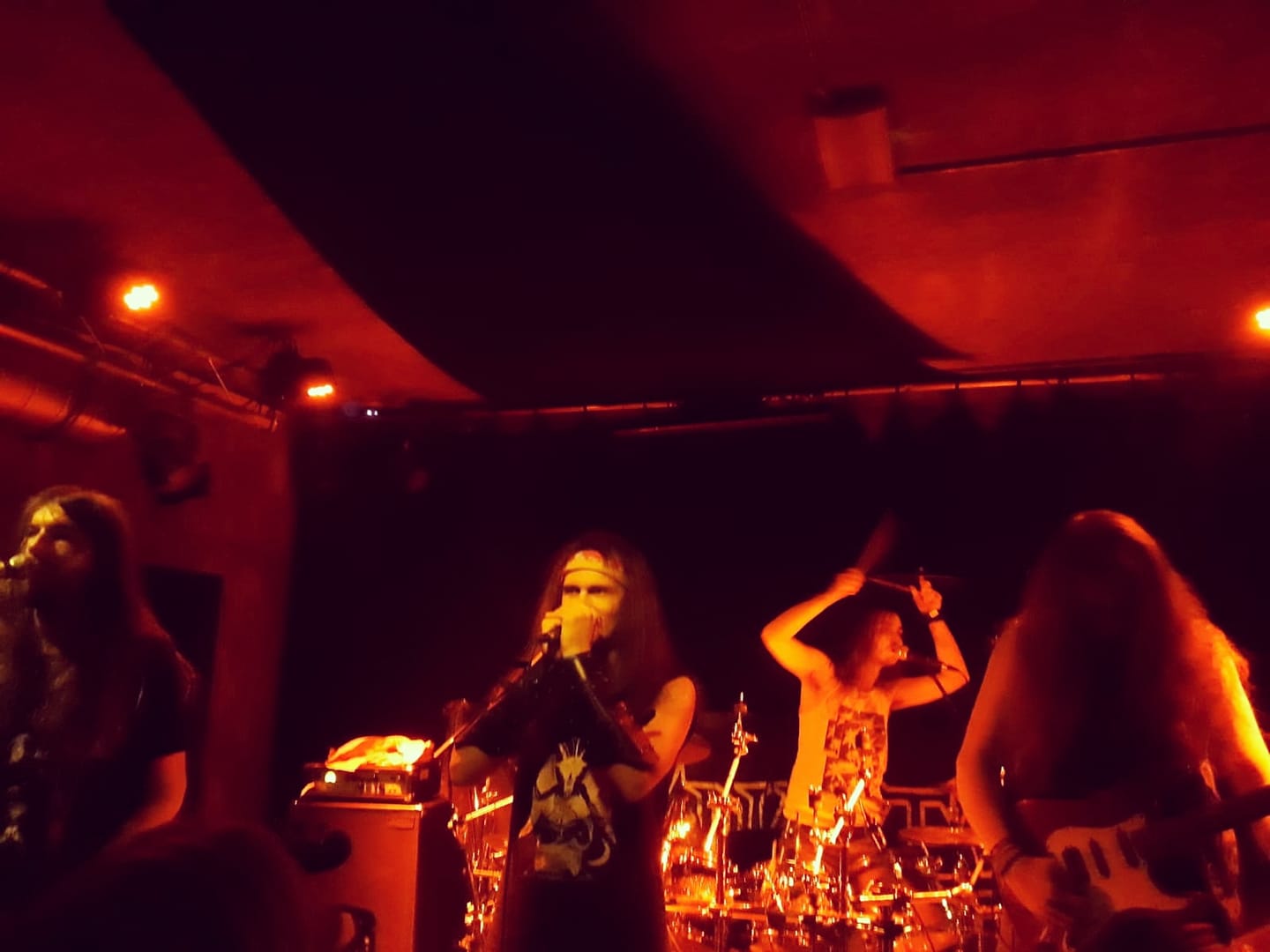 8. Which attributes, do you think, that a new Heavy Metal Band should have in order to gain identity and be unique?
Play Heavy Metal the way you like to hear it! Not in terms of bending out of shape to do something you maybe cannot (not every band has a Midnight, Geoff Tate or King Diamond in their ranks!!!),
but do your best to make your vision reality!
We didn't necessarily set out with a vision when we formed Midnight Force but by writing our songs together in the rehearsal room we have figured out relatively quickly what makes our sound and what we are good at,
so we continued down that path and explore whichever alleyways and crossroads we find along the way!

9. Do you believe that Bandcamp and other Digital Platforms help the new Heavy Metal Bands? Which, do you think, is the ideal way for a Band to promote its work?
Certain digital platforms are good, others are maybe less useful for smaller bands. Bandcamp certainly helps bands get started, sell their stuff online and potentially reach a lot of new fans.
Spotify et al on the other hand are nice extras to offer fans for their convenience but other than that don't offer much to a band, unless somehow they manage to reach a LOT of streams (through adverts or maybe a strong label that has a lot of reach).
A mixture of online presence (good quality YouTube videos, bandcamp shop, maybe your own website) and regular live activities are ideal,
as well as gaining the support of magazines in your genre and maybe land a few reviews, interviews etc. (if there are any decent mags left that deal with underground bands).

10. Tell us a few things about the Scottish Underground Metal Scene (Bands, Fanzines, Webzines, Metal Clubs etc.)
Unfortunately there is not much of an underground scene beyond the concerts. Only few metal bars exist and no fanzines or other things to connect the fans.
Promoters and bands are very active and determined and against all odds keep the scene going and keep playing live or inviting bands to Scotland for the local fans to enjoy.
The lack of a scene (clubs, magazines, good bars etc.) makes it hard to network and connect and thus attendances tend to dwindle as many shows are booked on the same days or there is simply an overload of shows,
which makes underground shows lose out, whilst big arena shows are of course sold out.

11. Do you know anything about the Hellenic Metal Scene?
We have played twice in Greece and have many friends there through personal relations as well.
We have worked on our first LP release with Greek label Eat Metal Records, and are very thankful to them for releasing the album and inviting us to play in Athens. Also Doomocracy from Crete invited us to play and we had a great time there!
We hope to return one day or play with other great Greek Heavy Metal acts like Crush, Battleroar, Wrathblade etc!
Greek 80s Metal (like Crush, Northwind etc) is a great example of how diverse the genre can be interpreted, as we talked about earlier, which is why we feel a lot of connection to the sound and feeling of these bands.

12. What are your future plans?
We are planning some tours in central Europe for 2020 as well as a big hometown show.
Hopefully we can expand our touring schedule to some new countries as well as visiting others again, like Greece, France or Spain where we had great gigs so far!

13. Thank you very much for your time & Keep up the good work! The closure is yours.
Thank you for the interview and hope to raise some beers together someday! Yamas!

By Steve the Filthy Dog.
Photos Credit: Joseph Cullen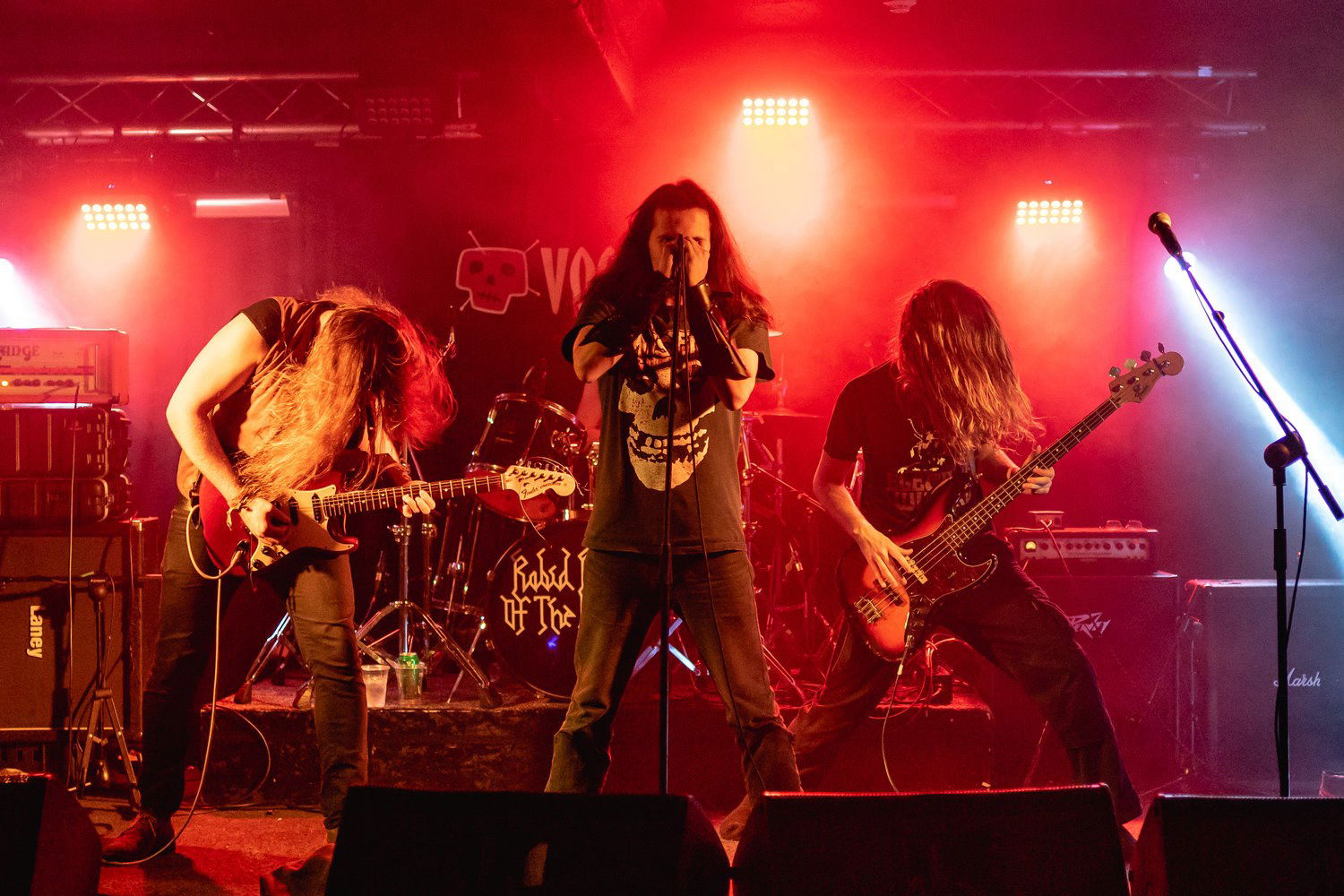 MIDNIGHT FORCE CONTACT:
https://www.facebook.com/midnightforceUK/
https://midnightforce.bandcamp.com/album/gododdin