!!!DEATH/THRASH METAL FROM PORTUGAL!!!
We had a conversation with J.A. (Rhythm Guitars & Drums). Enjoy!
Welcome to the FILTHY DOGS OF METAL Webzine.
Tell us a few things about DEATH FEAST (Members, Starting Year etc).
DEATH FEAST was born in 2017 from the mind of J. A. to celebrate the Death Thrash movement in the late 80's. Jorge was invited to growl, J. A. takes care of the rhythm guitars and drums, Angelo deals with the bass and Nuno handles the lead guitar.
You have recently released your album ''Risen from the Tomb''. What is the feedback from your audience as well as from the press?
The feedback has been amazing. All the reviews I've read has been very good. Listeners have understood what this album is all about and has give us the will to record a new album.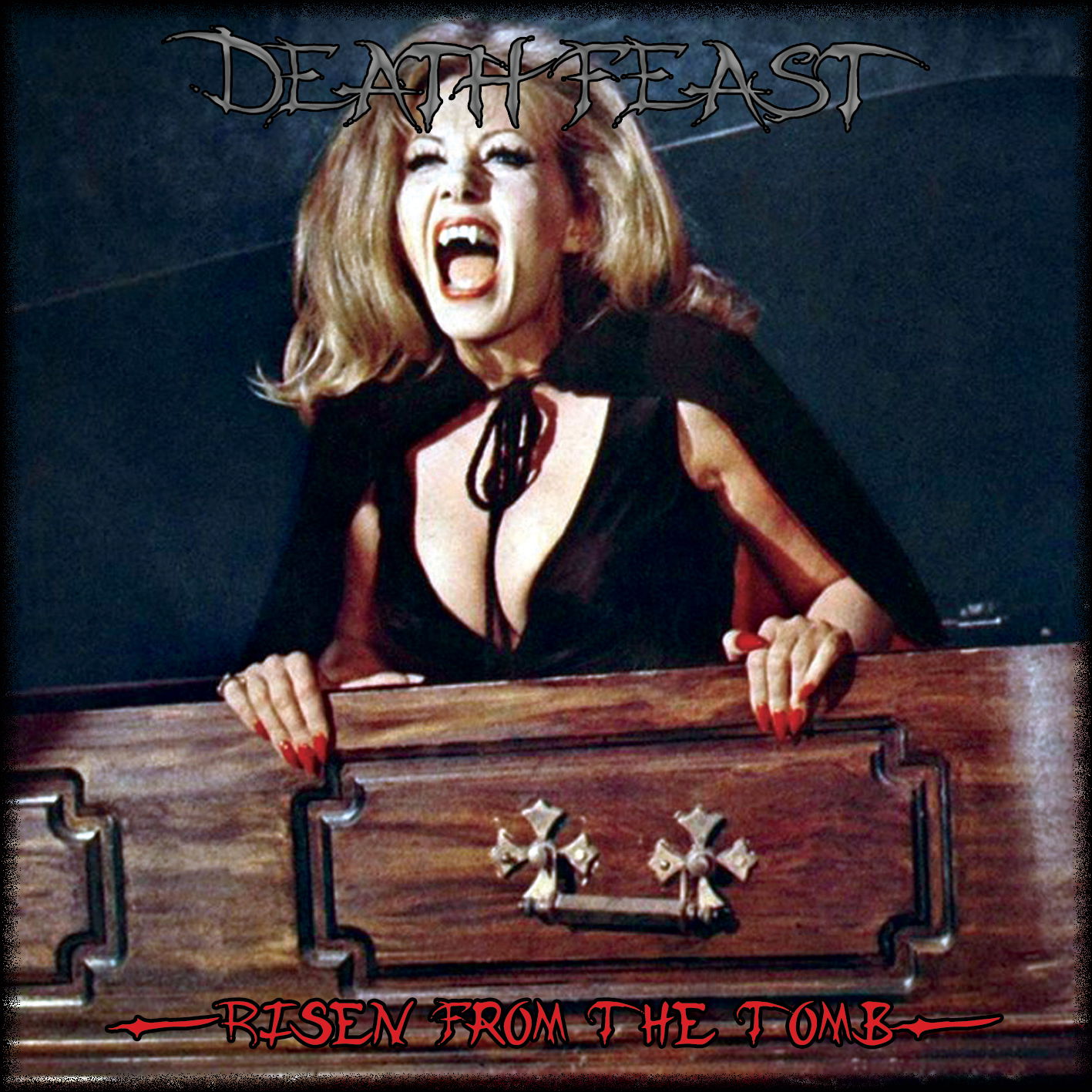 Label or DIY and why?
It's a collaboration of two Portuguese labels. The band was dead since the previous label wasn't interested in releasing a new album. Then, Haloran displayed a big interest in a new album and we just finished the album that was already half recorded.
Do you prefer Vinyl, Tape, CD or Digital Format and why is that?
I prefer CD and vinyl... tapes loose quality so I was never a big fan.
Your music style is Death/Thrash Metal. Which are your main influences (Favourite Artists / Bands etc.)
There are no bands that influence Death Feast. We just take the feeling that was around the late 80's when Thrash Metal was mixing with the early Death Metal. That is what we aim for.
Which things do you think a Band should sacrifice in order to succeed? Have you ever sacrificed anything in your life for a better future for your Band?
I believe that you should do what you want. But usually... you have to sell out in order to survive... if you want to make some money... you have to play some trendy shit.
Describe your ideal live show as a performance Band. Have you already experienced that?
We are a project of friends. We have never played together. Life is very complicated, it's not easy to have a real band.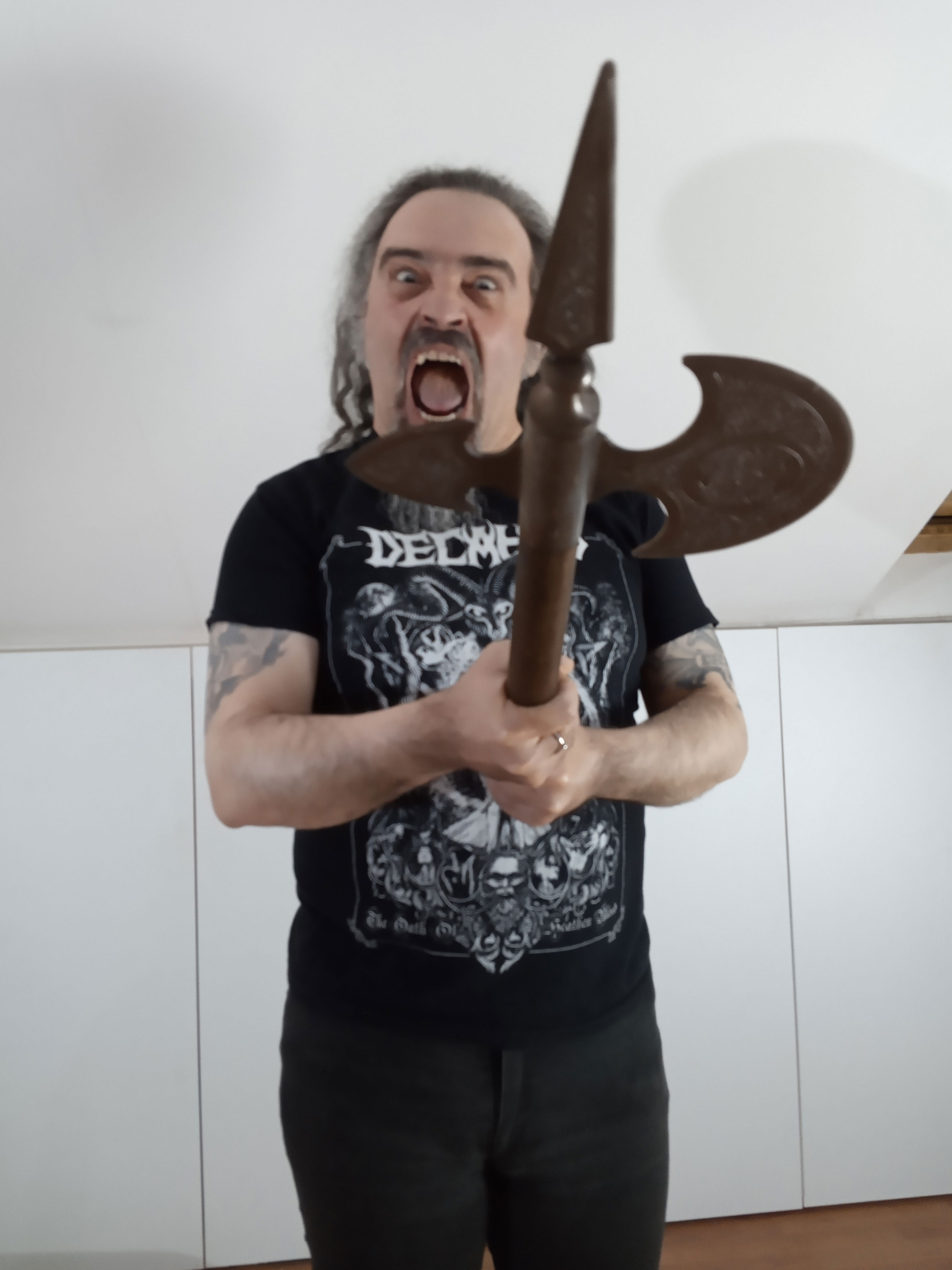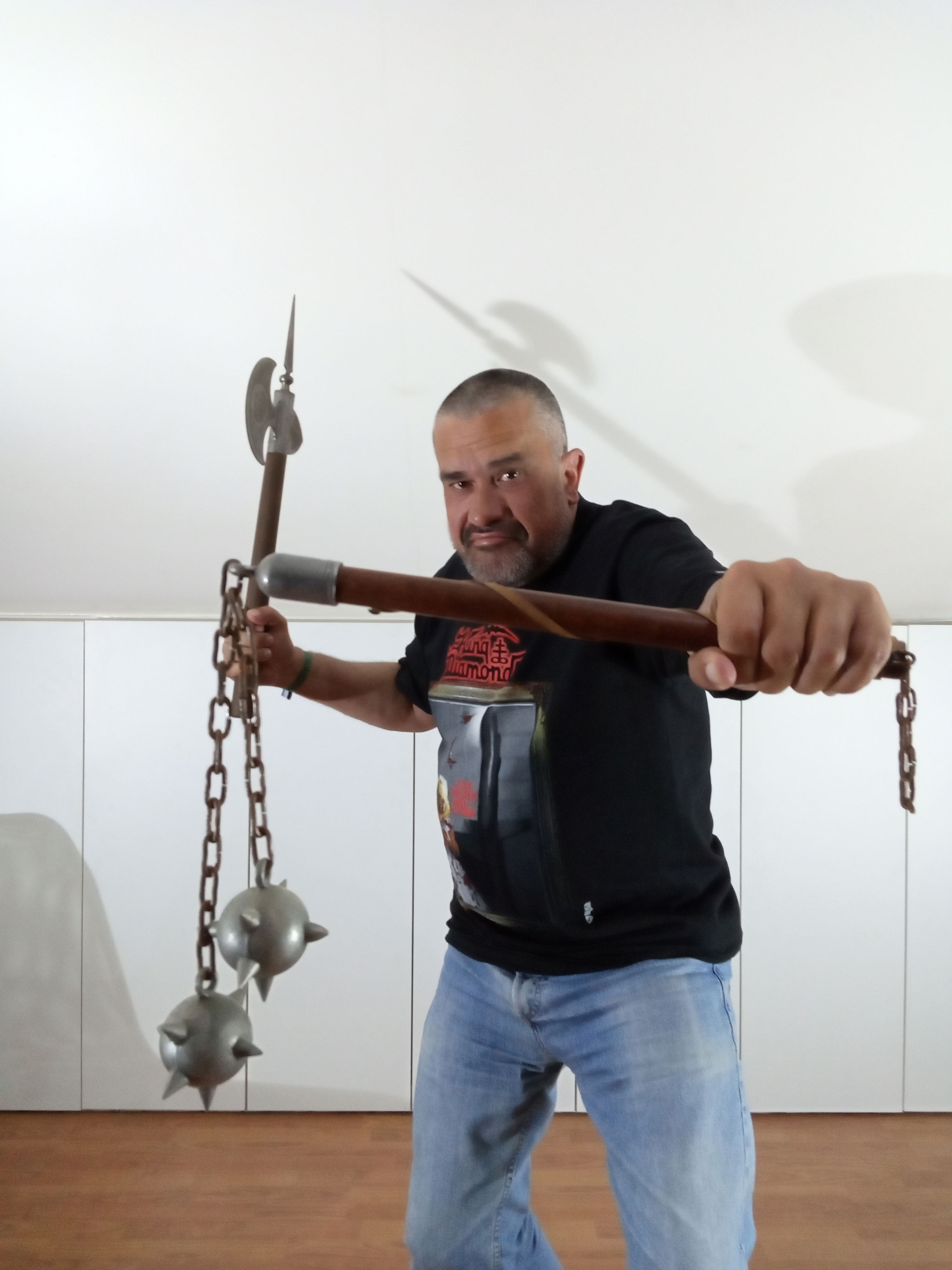 Which attributes, do you think, that a new Death/Thrash Metal Band should have in order to gain identity and be unique?
Well... I guess that yo have to do what we do... create something new that doesn't sound like anything else. It's ok to have influences, but one should always try to create something new with the old feeling.
Do you believe that Digital Platforms help the new Death/Thrash Metal Bands? Which, do you think, is the ideal way for a Band to promote its work?
I have all my projects on digital platforms, but there is nothing like getting a CD and play it on the stereo \m/
Tell us a few things about the New Underground Metal Scene in Lisbon (Bands, Fanzines, Webzines, Metal Clubs etc.)
I have lost interest in the Metal movement years ago. People talk a lot, but what they do... is very different...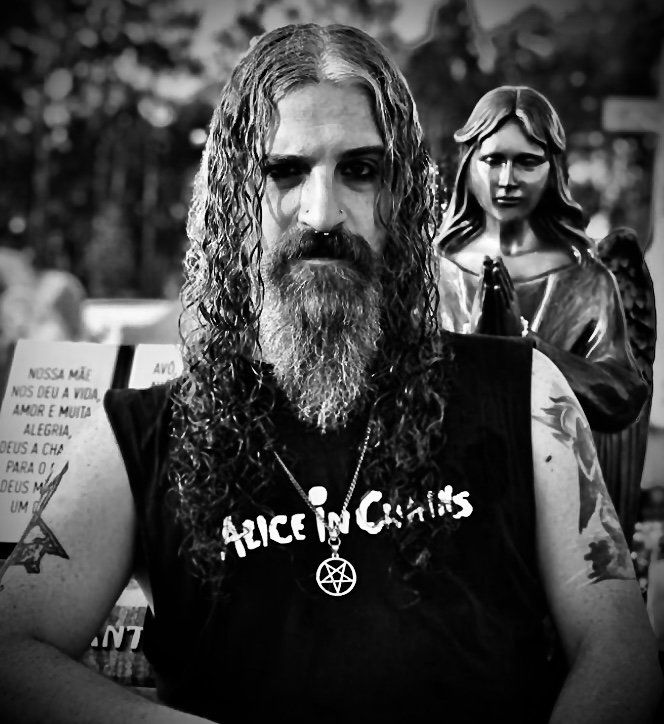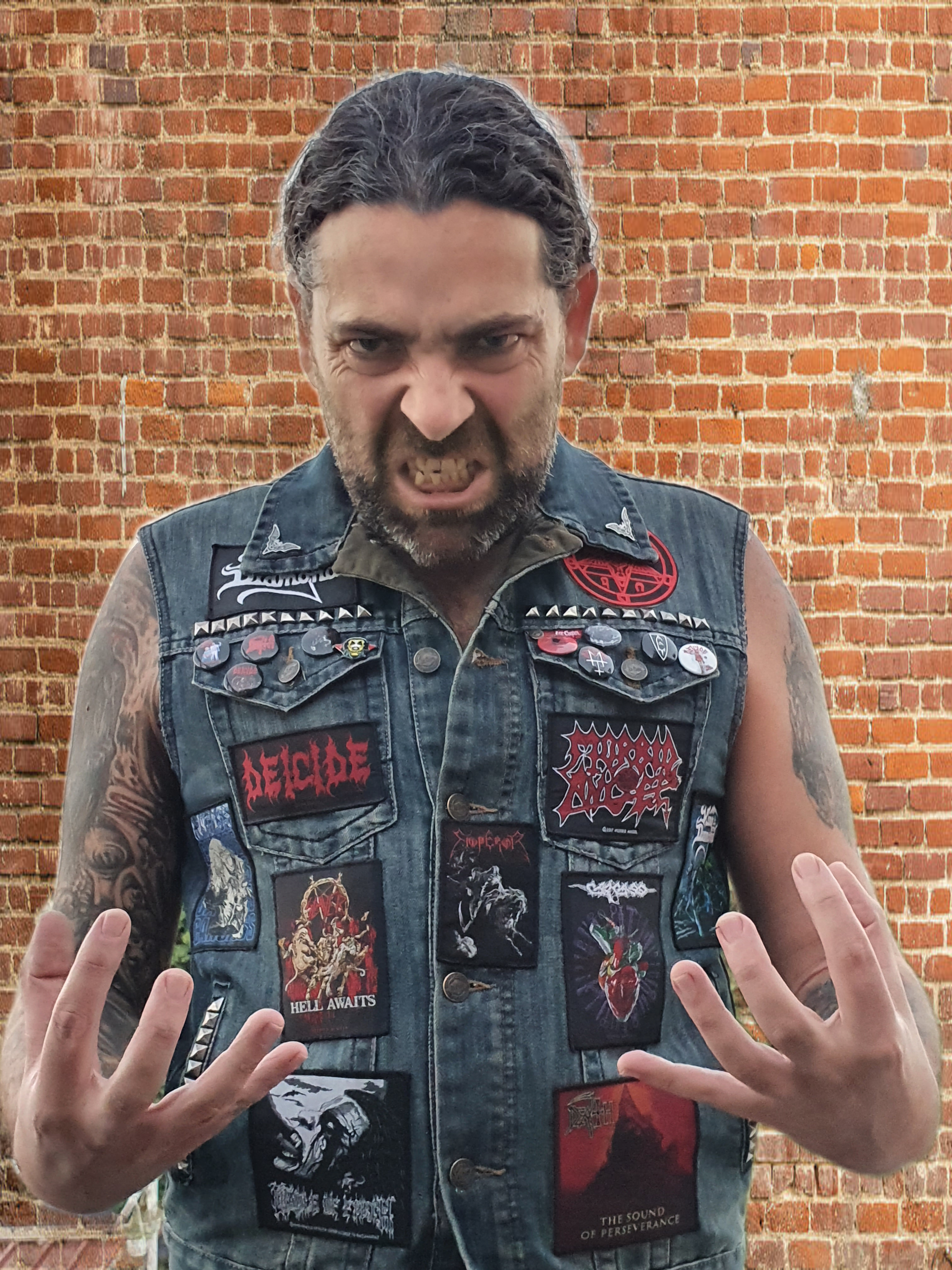 Do you know anything about the Hellenic Metal Scene?
Like I said, I lost interest in the Metal scene, years ago, but I a have a few old Hellenic releases... like the demo of Varathron... that is an amazing release... the first of Rotting Christ... nice shit... there are others... I really like the old Greek movement. Agatus... Zemial... I had one of the brothers at my house for a Decayed rehearsal.
The last 3 years worldwide we have faced many dark, strange & new situations with our everyday life (covid, lock-down etc.) Did all of this affect you positively or negatively?
We stayed home... we had more time for music... that was positive.
What are your future plans?
Like I said... the reviews on this new album have been great... so next year there may be a new album.
Thank you very much for your time & Keep up the good work! The closure is yours.
Thank you very much for the support. Metalheads reading this, if you want some merchandise: chroan@sapo.pt
By Steve the Filthy Dog.
DEATH FEAST CONTACT:
https://www.facebook.com/deathfeastpt/
https://deathfeast.bandcamp.com/
https://www.deezer.com/pt/artist/98110322
https://music.apple.com/us/artist/death-feast/1519039766