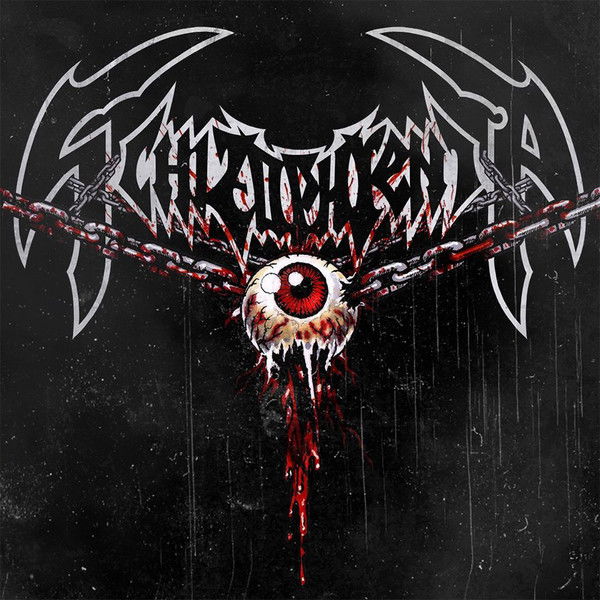 !!!BELGIAN THRASH/DEATH METAL!!!

We had a conversation with Ricky (Vocals/Bass). Enjoy!!!
Welcome to the FILTHY DOGS OF METAL Webzine.
1. Tell us a few things about SCHIZOPHRENIA (Members, Starting Year etc).
The band was born in the end of 2016 by an idea of Ricky (voice/bass) and Romeo (guitar) who previously played in another band together. Shortly after that Marty (guitar) and Lorenzo (drums) were added to the line and the band started writing the music that you can now listen to on "Voices".
2. You have recently released your new EP ''Voices''. What is the Feedback from your audience as well as from the Press?
"Voices" has had a great feedback so far! We received really good reviews from the press and the response of the audience was definitely above our expectations.
3. Label or DIY and why?
Our debut EP was self released and at the moment we're very satisfied with the sales. Without a record label we managed to reach lot of people all over Europe and also in the US. Right now we're not really looking for a record deal but for sure we will take into account offers that we find interesting in the future.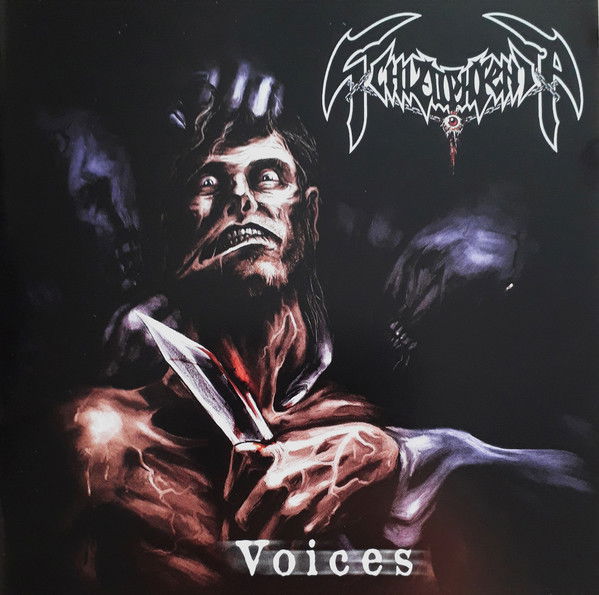 4. Do you prefer Vinyl, Tape, CD or Digital Format and why is that?
The quality of the sound on vinyl is still the best but obviously the digital format is much easier and quicker to get.
Our EP sounds the best on vinyl, the songs have that extra punch compared to the mp3 format so if you get a chance buy the vinyl and you won't regret it!
5. Your music style is Thrash / Death Metal. Which are your main influences (Favourite Artists / Bands etc.)
Surely some of our main influences are Slayer, old Sepultura, Demolition Hammer, Death, Morbid Angel, Dark Angel...
But beside the passion we all have for death and thrash metal we all have quite different music backgrounds and tastes so the influences are many. We all listen to a big variety of music that goes from extreme metal to classical music, and that gives us a lot ideas and inspiration.
6. Which things, do you think, a Band should sacrifice in order to succeed? Have you ever sacrificed anything in your life for a better future of your Band?
Of course all of us have a daytime job or study at University so we're sacrificing pretty much all of our time for the band.
In the last few months we've been working hard to be able to afford the costs of the release of "Voices", but we do it with pleasure...music is most important thing for us and sacrificing
parts of our lives is not a big issue. If you really want to get something or somewhere you always need to be able to sacrifice something else, nothing happens by chance.

7. Describe your ideal live show as a performance Band. Have you already experienced that?
Our ideal live show is when both audience and the band have fun and the atmosphere of the moment stays long in the heart of those who were there. A good live show is not only a good execution of the songs or a good visual work, it's a mix of a lot of factors including the crowd and the feeling a band can give. I guess we delivered some good shows that people remember as some of our best but we're always aiming for a better performance show after show.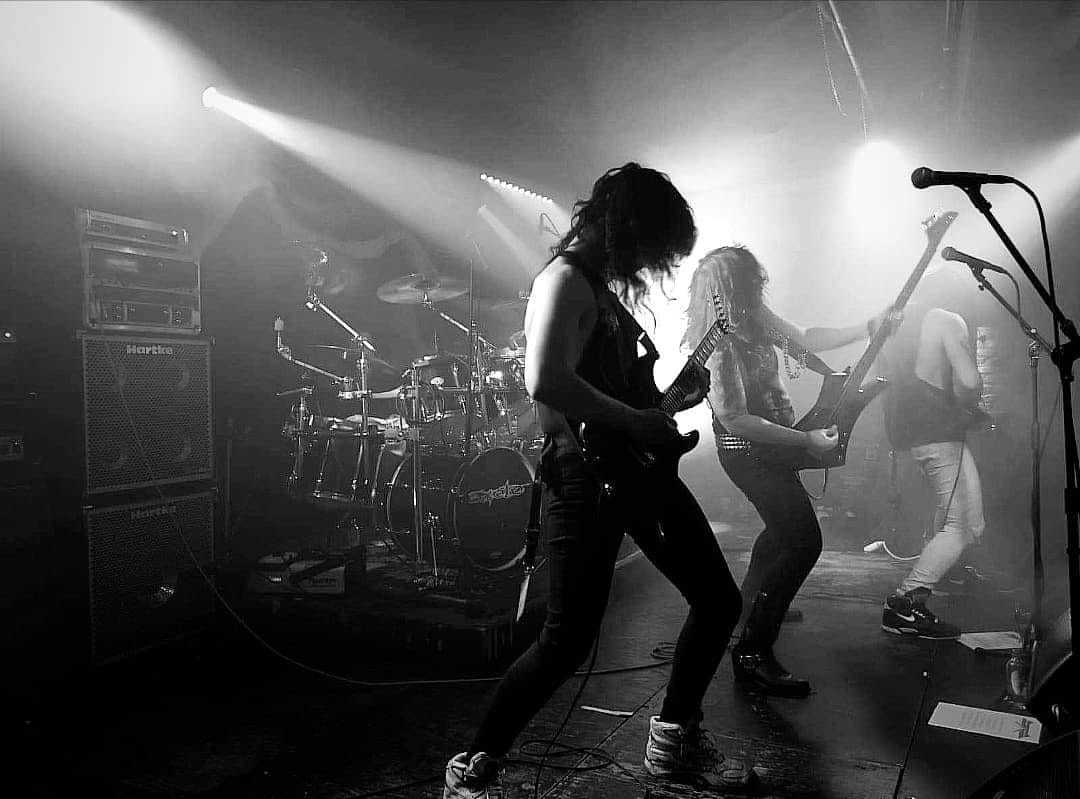 8. Which attributes, do you think, that a new Thrash / Death Metal Band should have in order to gain identity and be unique?
It's extremely difficult to be original playing thrash metal... often it seems like everything has already been said or written.
In our opinion, to keep it interesting, a band should be able to get a bit out of the schemes and let different influences in. This doesn't mean taking away the identity of thrash metal, it's just a way to make something a bit different that doesn't sound like thousands of other thrash metal bands out there.
9. Do you believe that Bandcamp and other Digital Platforms help the new Thrash / Death Metal Bands? Which, do you think, is the ideal way for a Band to promote its work?
Bandcamp is definitely a good platform for all kinds of music! I think the ideal way for a band to promote its work is playing live shows and keeping social medias active by sharing interesting content. But promoting the band by playing live shows is crucial, because that's when the band shows what it's made of and if the live show kicks asses then people are gonna keep following the band.
10. Tell us a few things about the New Underground Thrash / Death Metal Scene in Belgium (Bands, Fanzines, Webzines, Metal Clubs etc.)
There's quite a lot of good metal bands in Belgium (not necessarily Thrash/Death Metal) but you should absolutely check out Incinerate, Butcher, Slaughter Messiah which are all releasing brand new records this year!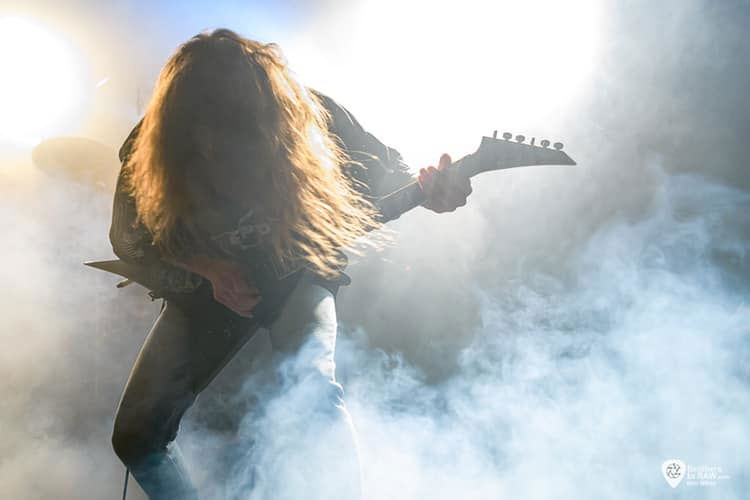 11. Do you know anything about the Hellenic Metal Scene?
Don't know many Greek bands but I know for sure that Greek Metalheads like traditional heavy and epic metal like Manilla Road and Heavy Load (which I'm big fan of!)
12. What are your future plans?
In March we'll be touring Holland and Germany with Evil Invaders and Angelus Apatrida, we're really excited about it!
On top of that we'll keep on working on new songs that will be included in our first full length album and play some other shows. We want to play live as much as we can because that's what we like the most!
13. Thank you very much for your time & Keep up the good work! The closure is yours.
Thank you for this opportunity and hopefully we can play in Greece soon, that would be awesome!
Cheers!
Ricky
By Steve the Filthy Dog.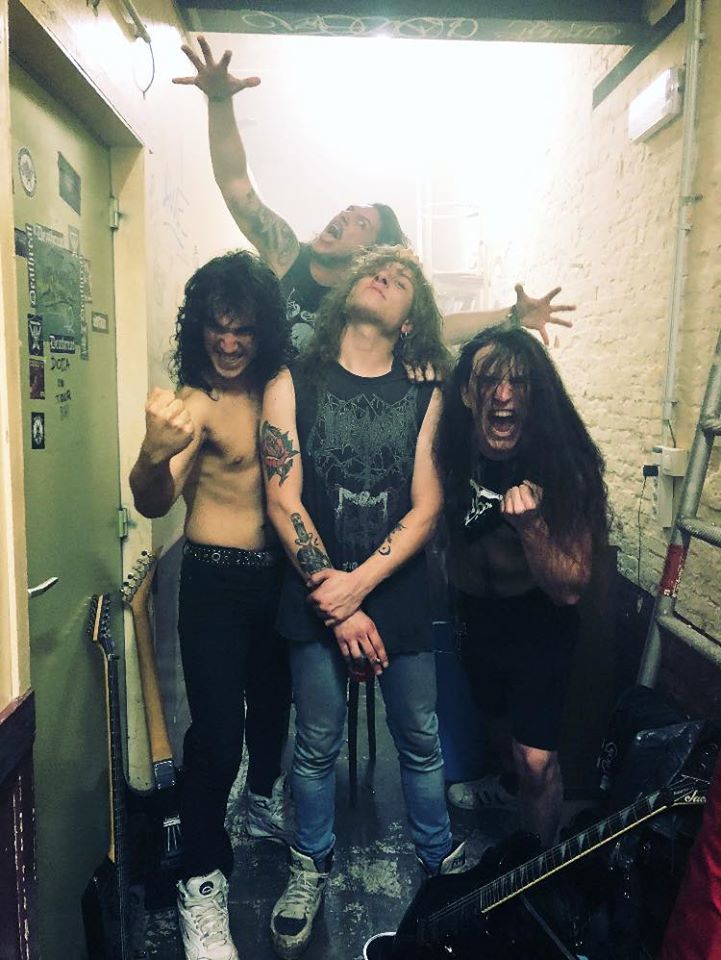 SCHIZOPHRENIA CONTACT:
https://www.facebook.com/Schizophrenia.Officialband/
https://www.deezer.com/en/artist/544113
https://www.instagram.com/schizophrenia.dm/
https://linktr.ee/schizophrenia.official
https://open.spotify.com/artist/2Mre9sRBibjJBYO5N2aK7l